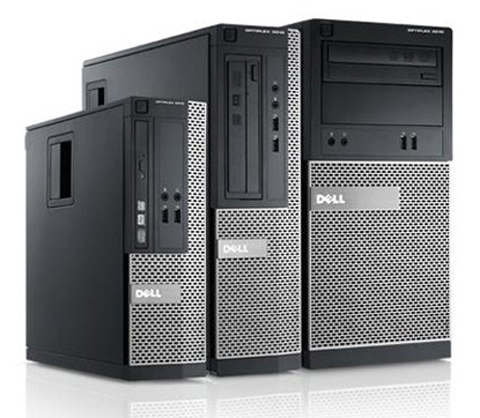 The DELL OptiPlex 3010 desktop is a very affordable office workhorse, designed for businesses and large organizations that demand a versatile mainstream desktop solution. It fosters workplace productivity while simplifying IT control with business-class security and management features. It's available in three different form factors – mini-tower, desktop, and small form-factor – to match your specific business environment.
Smart Productivity
Work efficiently with the OptiPlex 3010 desktop, featuring essential performance, flexibility and connectivity to help your organization succeed.
Empower Your Workforce
Built with business in mind, the OptiPlex 3010 desktop lets your workforce unleash their productivity with a range of performance options – powerful Intel Core processors, premium integrated Intel HD graphics, large-capacity memory, and optional solid-state drives.
Experience Workplace Convenience and Versatility
Work comfortably with a system that enables you to customize your workspace with intuitive design, multiple display options and flexible configurations for your peripherals.
Easy Collaboration Promotes Success
Collaborate and share data through VoIP and Microsoft Unified Communication certifications.
Business-class Control
Effective management of your office environment is within reach. The OptiPlex 3010 enables IT administrators to take total control over system management and security protocols, and offers the stability needed to effectively plan for the future.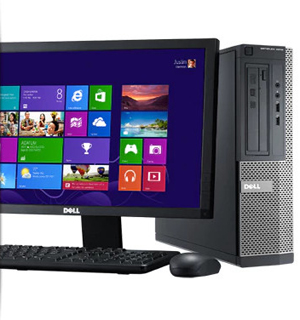 Efficiently Manage Your Desktop Fleet
Achieve unprecedented IT control in your workplace. In-band management, image sharing between desktops and Dell's System Center Configuration Manager help increase IT efficiency.
Ensure Data Security across Your Organization
Help protect your critical data and meet compliance standards with Dell Data Protection | Encryption and other security features.
Enjoy the Peace of Mind Provided by Business-class Stability and Support
As your business grows, hardware stability and support are the key to budget management and forecasting long-term needs. Help IT focus on the most important projects with Dell ProSupport and Dell Deployment Services.
Inspired Design
Built to last and designed to fit your workspace, Dell OptiPlex desktops offer durability and style.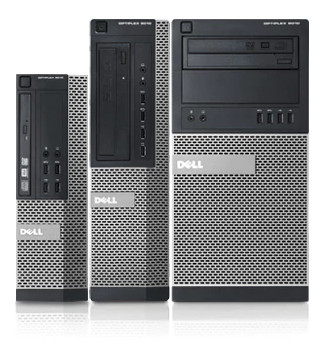 Built to Last
Your business requires a desktop that can handle the tough jobs. Ensure long-term reliability with durable, serviceable Dell OptiPlex desktops.
The Right Fit for Your Desk
The OptiPlex 3010 desktop is designed to integrate seamlessly into any office environment, on virtually any size desk, and with a consistent look across all models.
Designed to Help Preserve the Environment
Help minimize energy consumption and encourage conservation with the ENERGY STAR 5.2 compliant OptiPlex desktops, featuring highly efficient power supply options and environmentally conscious design features.
Note: Specifications may vary depending on model.