Syclone II
Geared towards domination and extreme performance, the CybertronPC Syclone II Hexa-Core Gaming PC will blow you away. Equipped with a Liquid Cooled AMD FX 6100 Unlocked Processor, 16GB of fast Ballistix Sport DDR3 1600MHz memory and CrossFireX with dual Radeon HD7750 graphics cards, the CybertronPC Syclone II Gaming desktop PC will sweep you to victory time and again. And that's not all. In addition to an 80Plus Bronze certified 800-Watt power supply, 1TB hard drive, and Blu-ray ROM/DVDRW combo drive to hold your digital life, the front LCD "touch" fan control and temperature monitor panel keep everything cool and quiet.
To top it all off, we're so proud of the quality of our USA built systems that we stand behind every one of them. Not only do we provide a one-year parts and labor warranty, we also provide free lifetime technical support. At CybertronPC, we know that a great gaming rig has to be built right. To create a system that will hold up under pressure, CybertronPC starts with a solid foundation of only the highest quality components. We then expertly assemble and thoroughly test your system before it ships to you. All this combines to create a fantastic machine you will be proud to show off to your friends.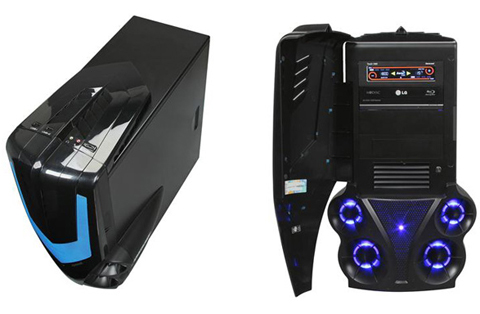 Specifications Overview
AMD FX 6100 Six-Core, 3.30GHz Processor, Unlocked
Liquid Cooling Thermal Solution for Processor
16GB DDR3 1600 Crucial Ballistix Series Memory
1TB 7200RPM SATA 6.0Gbps Hard Drive
Dual AMD Radeon HD 7750 1GB Video Cards in CrossFireX Configuration
Blu-ray ROM / DVD±RW Combo Drive
10/100/1000 Gigabit LAN
7.1-Channel High Definition Audio
Front Panel Temperature Monitor and Fan Speed Controls
800-Watt Power Supply, 80PLUS Bronze Certified
Keyboard and Optical Wheel Mouse
Microsoft Windows 8 64-bit
Ports: (1) Keyboard / Mouse PS/2 Combo; (2) USB 3.0; (10) USB 2.0, (2) DVI; (2) HDMI; (2) DisplayPort; (1) RJ-45 LAN; Audio Panel
Technology Overviews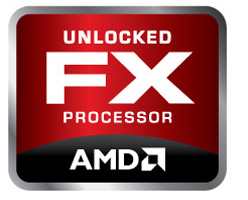 AMD FX 6100 Quad-Core 3.30GHz Black Edition Unlocked Processor
The new FX-series processors from AMD offer unparalleled multitasking and pure core performance. AMD Turbo CORE technology automatically boosts performance when you need it most to handle your workload, and all FX processors are unlocked out of the box and overclockable with easy-to-use AMD OverDrive software.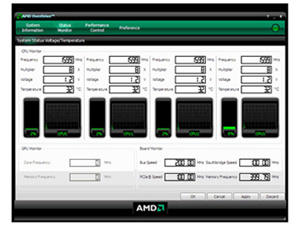 Unlocked for easy overclocking with AMD Overdrive
New 32 nanometer die, designed for improved efficiency
AMD Turbo CORE Technology dynamically adjusts performance to provide the best experience
---
Unlocked for Easy Overclocking
With an unlocked FX processor and AMD Overdrive software, fine-tuned and exceptional overclocked performance are just a few mouse clicks away.
Overclocking is the process of changing settings to cause a component to operate faster than the manufacturer's specifications. With AMD Overdrive software, a processor can be overclocked, tested for stability and the effects directly monitored, live.
For the novice, overclocking is as easy as moving a performance slider and pushing a button to auto-tune the clock settings. That's it!
For advanced overclockers, AMD Overdrive allows per core setting of multipliers, changing the HT multiplier, adjusting PCIe Speed and much more. The integrated benchmark provides a reliable performance score, while the built-in stress tests determine system stability.
---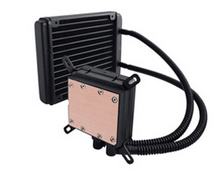 Liquid Cooling for Speed and Durability
The cooler the processor and the other system components stay, the better they can run and the longer they can live. This Liquid Cooling solution delivers incredible thermal headroom, efficiently guiding damaging heat away from the processor as well as reducing overall chassis temperature levels - a perfect companion to the Unlocked AMD FX 6100 Processor in the CybertronPC Syclone II.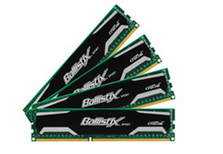 Ballistix Sport Gaming System Memory
The CybertronPC Syclone II Gaming PC comes with a full 16GB of award-winning memory company Crucial's fantastic Ballistix Sport memory. It is engineered to deliver blazing fast and reliable performance for gamers.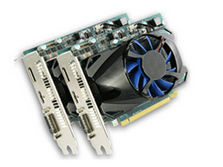 Dual Radeon HD 7750 1GB Video Graphics Cards in CrossFireX Configuration
This system uses not just one, but two Radeon HD 7750 Graphics cards, in a CrossFireX configuration to provide amazing frame rates, multi-monitor support and more.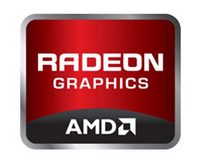 Features:
900MHz engine clock and 1125MHz base memory clock for raw speed
512 Stream Processing Units for rendering power
Shader Model 5.0, DirectX 11 and OpenGL 4.2 support provide amazing realism and immersive gaming worlds
AMD CrossFireX for a hard-core gaming configuration
AMD Eyefinity Multi-display Technology support for expansive viewing configurations
AMD HD3D Technology for that "right in the middle of the action" feeling
---

AMD CrossFireX
AMD CrossFireX™ technology is the ultimate multi-GPU performance gaming platform. Unlocking game-dominating power, AMD CrossFireX™ harnesses the power of two or more discrete graphics cards working in parallel to dramatically improve gaming performance.
---
The Eyes Have It
AMD Eyefinity technology on a Radeon HD 7750 video card is a solution developed by AMD that allows up to six simultaneous displays to run off of a single graphics card. This is a unique feature of AMD graphics products that cannot be found on any other consumer graphics solution at this time.

LCD Touch Panel Fan Control and Temperature Monitor
This LCD Panel is a fan controller operated by a Touch LCD screen. You can monitor up to four temperatures and set alarm temperatures, adjusting each fan speed by gently touching the LCD screen.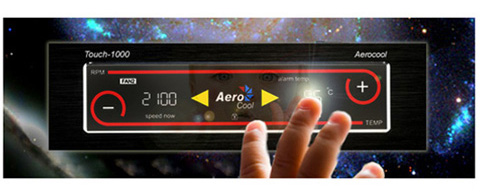 Stylish "Hair Brushed" Aluminum Front Panel with Diamond cutting
Innovative "Touch" LCD Technology
Monitors and controls up to four sets of Temperature and Fan Speed individually
Switch between Celsius and Fahrenheit
Overheating Alarm Temperature Warning
"Lock" Function provided to prevent unwanted changes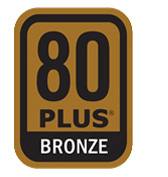 80 PLUS Bronze Certified 800-Watt Power Supply
The 80 PLUS performance specification requires multi-output power supplies in computers and servers to be 80% or greater energy efficient at 20%, 50% and 100% of rated load with a true power factor of 0.9 or greater.
That is, PSUs will waste 20% or less electric energy as heat at the specified load levels, thus reducing system heat and electricity use compared to less efficient PSUs.
---
Windows 8 - More Beautiful, More Flexible, More You. And Very, Very Fast.
The Start screen Everything you care about most is on the new Start screen. Tiles on the Start screen are connected to people, apps, folders, photos, or websites, and are alive with the latest info, so you're up to date at a glance.
Apps from the Windows Store Windows 8 comes with a new store for apps, the Windows Store. Open the Store right from your Start screen to browse and download apps for cooking, photos, sports, news, and a lot more—many of them free.
Millions of streaming songs Windows 8 also includes the Xbox Music app, which gives you access to a whole world of music.
Your Windows, everywhere Sign in with your Microsoft account to any of your PCs running Windows 8 and you'll immediately see your own background, display preferences, and settings.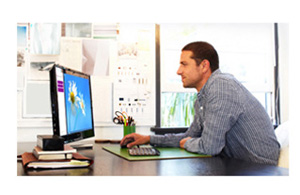 The Familiar Made Better
The Desktop - The desktop that you're used to—with its taskbar, folders, and icons—is still here and better than ever, with a new taskbar and streamlined file management.
Security - Stay up to date and more secure with Windows Defender, Windows Firewall, and Windows Update.
Speed - Windows 8 starts up faster, switches between apps faster, and uses power more efficiently than Windows 7.
*All trademarks are the property of their respective owners.
What's in the Box