Hitachi Roku Series TV
Available in 50", 43" and 40" Class Sizes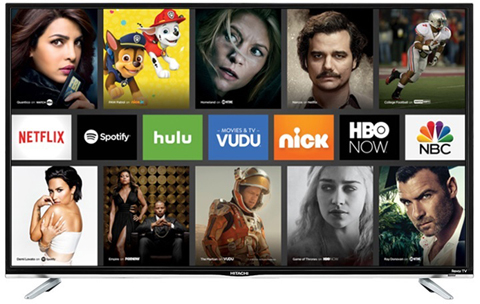 A Simple Smart TV That You'll Love
Upscale all of your favorite entertainment to Full HD 1080p quality, and enjoy a truly extraordinary smart TV experience. With the Roku OS streaming experience built right in, the Hitachi Roku Series TV allows you to stream just about anything. You can choose from 3,000 streaming channels, including 300,000 movies and TV episodes here in the U.S.
Its simple interface makes navigating easy. The personalized Home Screen makes it easy to access everything from one place. Streaming channels, cable and satellite, Blu-ray, gaming consoles are just one click away; no more wading through inputs.
The Hitachi Roku Series TV offers powerful search and discovery features that can save time and money. Roku search provides an unbiased look across 20 streaming channels to find movies, TV shows, actors, and directors. Search results are ranked by price, showing where movies and TV shows are free or cheapest to watch.
You can search with the included remote control. Or, use the Roku mobile app (available for iOS and Android devices) as a remote, and effortlessly browse or add channels and send video, music, photos and more to your TV, and even search by text or voice to find your favorite movie or TV show quickly.
Hitachi Roku TV
Key Features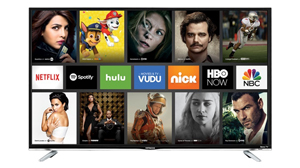 1080p Perfected
Full HD (1920x1080p) resolution delivers crisp and sharp images.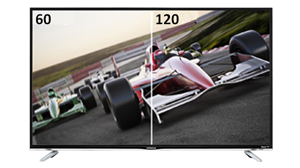 Sharp and Clear Action Scenes
The LED backlight flashes 120 times every second so your favorite sports, action movies and video games are smooth and crisp.
Simple Interface
Switching from streaming, to cable, to other devices is as easy as changing channels. Search across top streaming channels to find where shows or movies are free or cheapest to watch.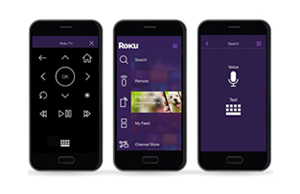 Great with Mobile
Use the free Roku Mobile App for iOS or Android devices to search by voice, cast personal media or video & control your TV.
Limitations apply for Roku Mobile App.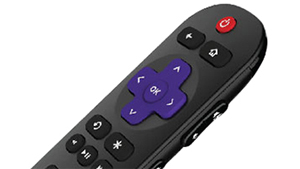 Simple Remote
Minimal buttons and simple design make it easy to browse and start watching right away.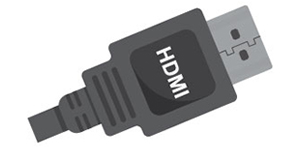 Connect up to Three Devices
With three HDMI inputs with Consumer Electronics Control (CEC), you can connect and control your CEC compatible entertainment devices.
Powerful Streaming Features
300,000+ Movies and TV Episodes1
A huge selection of streaming entertainment including music, sports and more

Personalize Your Home Screen
Easily navigate your favorite streaming channels and inputs.

Comprehensive and Unbiased Search2
Search across top channels for the best streaming option and price.

Powerful Mobile App3
Enjoy convenient voice search, and cast personal media and browse & add channels with ease.

Automatic Software Updates
Get the latest features and newest channels with Roku OS.
Built-in Wireless
Dual band wireless for smooth and fast streaming
Note:
1. A paid subscription or other payments may be required for some channels. Channel availability subject to change and varies by country. Check with individual channel provider for Internet connection speeds required to stream or access 1080p and 720p HD content. Internet access and wireless router not included.
2. Roku search is for movies and TV shows and does not work with all streaming channels.
3. Limitations apply for the Roku mobile app.