Superior Cleaning Performance
Innovative Robot Vacuum Engineered with Precision!
Uses Revolutionary Camera Vision Mapping Technology to Meticulously Generate a Systematic Game Plan for Accurate Cleaning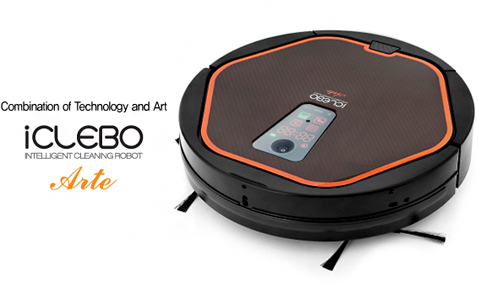 iClebo Arte Robot Cleaner - The Right Tool for Numerous Environments
Even though most homes in the US have various home appliances, and the chores are often shared among family members, the majority of home labor still largely falls upon human beings. Actually, ways to make us more comfortable have existed for years. But the only area in home labor that can be wholly handled by a machine is cleaning. iClebo, the robot cleaner, cleans inside the house by itself even when there is no one at home. Specifically, the iClebo Arte from Yujin Robot is equipped with the all of the elements -
Smart, integrating superior technology,
Clean, the original function of cleaning robots,
Convenient, easy to use, and
Green, with consideration for the environment -
thus it is the robot cleaner that's just right for domestic environments.
The World's Best - iClebo
iClebo led the popularization of robot cleaners. Yujin Robot, with the line-up of iClebo since 2005, has the best technology in robot area over the world, and presents various robots from toy robots to military robots. Thanks to such outstanding technology, Yujin Robot is supplying robot cleaner to Philips as ODM, defeating foreign brands and larger companies over the world. The robot cleaner optimized for various environment made by one of the best robot companies over the world, it is iClebo Arte. The marking of "MADE IN KOREA" at the bottom of the robot testifies to its reliability.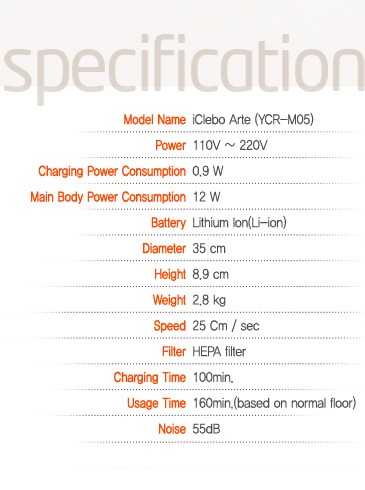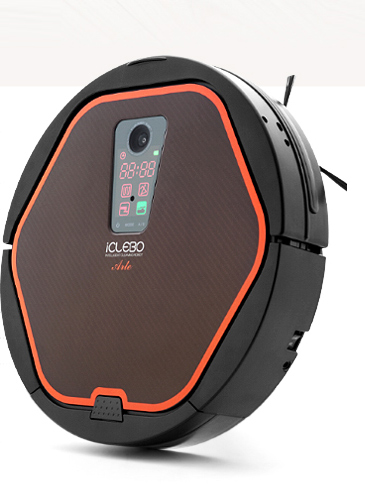 *Robot Cleaner - iClebo, from Yujin Robot, is designed and manufactured to meet the ENERGY STAR standard, the new energy efficiency certification system of Europe.