Bissell SpotBot Hands-Free Spot & Stain Deep Cleaner

Model: 33N8
---
Push a Button, Enjoy the Clean
Push a button and enjoy hands-free, permanent pet-stain removal. The BISSELL SpotBot Pet carpet cleaner has preset cleaning cycles that automatically spray, brush, and remove both surface spots and tough pet stains and odors. Deep Reach Technology gets the carpet cleaning formula deep into carpet fibers, while the hand-held hose and cleaning tool are perfect for upholstery, stairs, and auto interiors. You'll love your clean carpets - almost as much as you love your pets.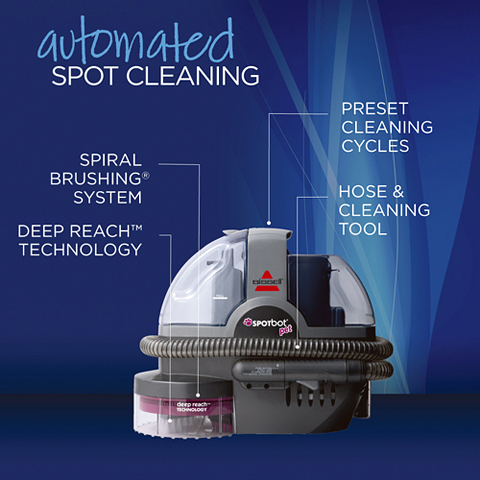 ---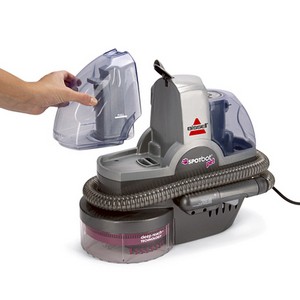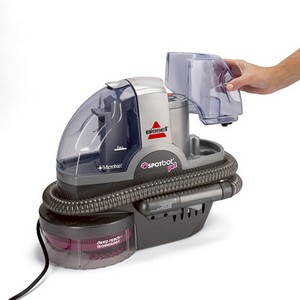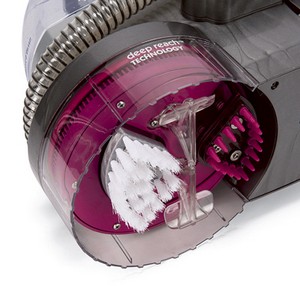 Overview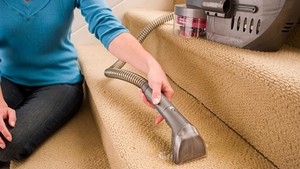 Manual Cleaning
Convenient hose and tool store on board for versatile cleaning of stairs, upholstery and even auto interiors.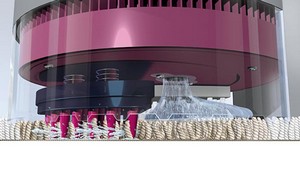 Deep Reach™ Technology
Deep Reach™ technology delivers solution further into the carpet where the deepest part of the stain resides. Cleaning solution is released and massaged into the carpet, then suctioned back up to remove the toughest pet stains.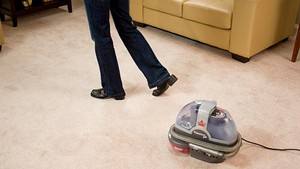 Microban Protection
The Spotbot Pet removes up to 99% of odor causing bacteria when used with Bissell 2X Pet Stain and Odor compact formula. It also features Microban anti-microbial product protection, which prevents the growth of odor causing bacteria, mold and mildew.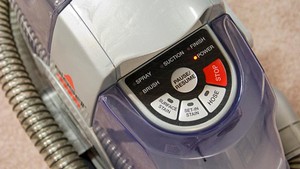 Automatic Smart System
For hands-free cleaning, just set SpotBot® Pet over the spot or stain and enjoy the freedom to WalkAway™. Let the computer-controlled action do the work for you! Choose from two customized cleaning cycles. The surface stain cycle is for use on fresh stains that have recently occurred and the set-in cycle is for older, tougher stains.
Spot it, Bot it, Got it!™
Spot a stain? Just reach for SpotBot®Pet, push a button, and simply walk away, while SpotBot® does the work for you. It's that easy.
Features
Hands-free, permanent carpet stain removal
Removes up to 99% of odor-causing bacteria when used with Bissell 2X Pet Stain & Odor Formula and water
Preset cycles clean carpet fibers from the bottom up using Deep Reach™ Technology
Unique Spiral Brushing® helps lift dirt and stains from your carpet
Sprays and suctions to dry in one step
Hand-held cleaning hose and brush for manual cleaning
$10 donation to the Bissell Pet Foundation? with purchase
1-Year limited warranty