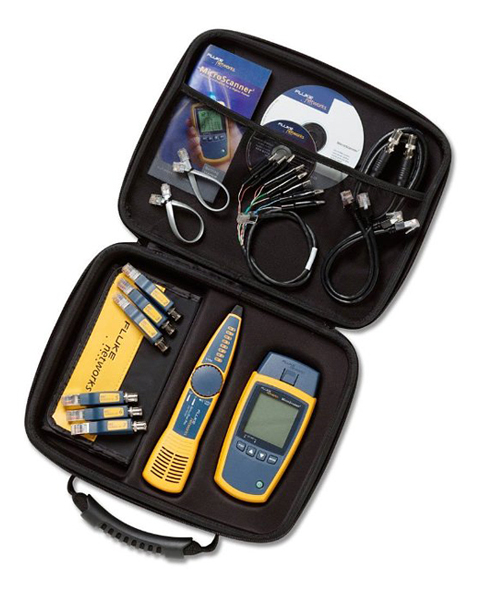 Fluke Networks MS2-KIT MicroScanner2 Professional Kit

A revolutionary change in voice, data, and video cable testing
For more than a decade, cabling installation and maintenance technicians have relied on MicroScanner to verify terminations and troubleshoot continuity faults. A lot has changed in the cabling world since the original MicroScanner was introduced. Industry economics require that installations be done fast and accurately with no callbacks. And converging voice, data, and video technologies have given rise to new requirements for service testing and multimedia support.
MicroScanner2 recognizes these trends and presents a much-needed revolution to the way testing is done. It streamlines every aspect of the verification job. From its time-saving user interface and integrated multimedia support to its expanded service detection capabilities, MicroScanner2 gives technicians the power to perform their jobs faster and more accurately than ever.
High power vision to verify voice/data/ video cabling and services. That's Network SuperVision.™ That's Fluke Networks' promise to you.