This product was funded by backers on Indiegogo, the crowdfunding platform built for entrepreneurs to take their projects from concept to market. It's the go-to place to find, fund, and help shape new innovations emerging around the world.
MYNT®
No lost, all found, control everything
Extraordinarily sleek design
On conception, we focused on creating an elegant and modern design that would improve the quality of life of a user. MYNT is streamline and petite, easy to fit in a wallet, attach to a keychain, or affix to a laptop or a TV remote. In addition, MYNT may also be embedded as a part of children's clothing, or function as a pet tag.
| 1/8 Inch | 2 Inch | 1 Inch |
| --- | --- | --- |
| Thickness | Length | Width |
Kids wear it
NO LOST kids
MYNT is thin, small, and cute. You may easily place it on clothing, or hide it inside their clothes. The MYNT app on your cellphone will immediately warn you if children move outside of a preset area. The alert system generates real-time alerts.
| | | |
| --- | --- | --- |
| | | |
| Distance indicator | Separation location | Separation phone alert |

Attach to valuables, NO LOST things
MYNT's back is designed to be flat and with a key ring hole. You can easily attach, stick or hook to all of your valuable items.when you forget to bring keys and wallet, or when your puppy runs away while you are talking to someone, your cell phone will let you know.
| | | |
| --- | --- | --- |
| | | |
| Separation phone alert | Separation location | Distance indicator |
Place in car
NO LOST car
MYNT makes locating your car more convenient in a parking lot. MYNT app automatically records the location parked. The MYNT app provides an easy-to-use map and walking directions. The app accurately leads you to the car.
Separation location
Having MYNT
NO LOST phone
Left your phone on the coffee table, forgot taking your phone with you when rushing out home? This won't happen again with MYNT.MYNT is a bi-directional anti-loss device, so it will prevent you from losing your phone, too. When you can not find your phone, just long press the button on MYNT, your phone will ring to help you locate it.
| | |
| --- | --- |
| | |
| Phone finder | Separation MYNT alert |
With MYNT
ALL things are FOUND
Attach MYNT to any item that is hard to find, such as a wallet, a passport, or a TV remote, you name it. They will never be able to escape from you again. When you are looking for it, simply press the item icon in MYNT app, the MYNT on the item will beep to help you find it.
| | | |
| --- | --- | --- |
| | | |
| Multi-devices management | Separation location | Item ringer |
Lost it? MYNT Community helps you
The ultimate solution for easy locating of children, pets, and everything.
When you report lost items in MYNT app, all of the MYNT users around the global will help you to find it. Each phone with MYNT app installed can detect MYNT within 150 feet. You will have the help of a network supported by hundreds of thousands people.
| | |
| --- | --- |
| | |
| Crowd GPS | Instant notification |
The MYNT Multi-Platform Experience
MYNT currently supports iOS, Android, and Mac OS X platforms. The hardware product is seamlessly combined with smooth software application for providing the best user experience.
Additional Cool Functions Not just a tracker
We want MYNT to become your everyday smart companion. In addition to anti-loss and finder capability, MYNT can also act the following really cool utilities.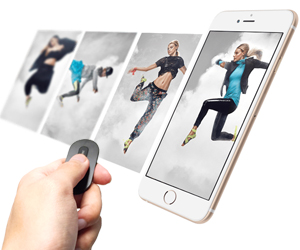 Free your hand, release your passion
Want to take a selfie or group photo? Want to take a jump shot? You can use MYNT to remote control your cell phone to capture a great moment, enabling you to take photos from any angle, at any time.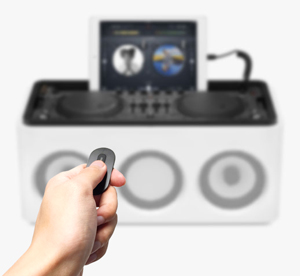 Control freely Enjoy your music
No matter you want to give her/him a surprise, or you simply want to enjoy a cup of wine lying on the sofa, you can let your phone play your favorite music by simply pressing the button on MYNT.
Supported music App on Android & iOS
Control freely Facilitate efficiency
Giving a presentation using your Mac? MYNT also seamlessly interacts with your Macbook and becomes a remote control clicker for presentation. Simply download the MYNT app on your Macbook and click away!
---
Different in colour Same in exquisite craft
MYNT has four different colors: Silver, Black, Gold, and Blue. All processed with PVD technology on stainless steel, the exact same technology used on iPhone 6 metal cover.

---
The package
Including one extra CR2020 battery, easy-attach string, two adhesive pads