Player Type
Condition
Seller
Price
Availability
Disc Changer
3D
WiFi
HDMI Output
Useful Links
Customer Ratings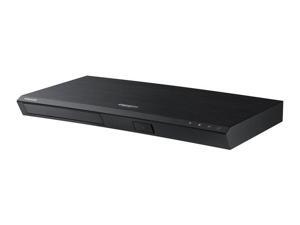 Samsung UBD-M8500/ZA 4K UHD Blu-Ray Player with Built-in Wi-Fi (2017)
Name: 4K Ultra HD Blu-ray Player
Color: Black
Disc Playback Capability: Supported Media Ultra HD Blu-ray AVCHD Blu-ray DVD / DVD+/-R / DVD+/-RW 4K Blu-ray
Power Supply: AC110-120V ~50/60Hz
Model #: UBD-M8500/ZA
Item #: 9SIA725FAR5205
Return Policy: View Return Policy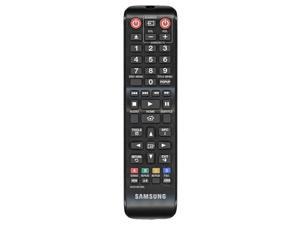 Samsung Bd-C6500 1080P Blu-Ray Disc/Dvd Player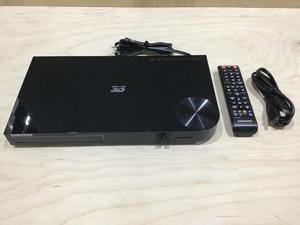 Samsung Bd-F5900 3D Blu-Ray Disc/ Dvd Player

Samsung UBD-K8500 3D Wi-Fi 4K Ultra HD Blu-ray Player AC Power Cord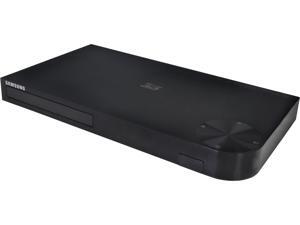 Samsung 3D Wi-Fi Blu-Ray Disc Player
OUT OF STOCK
Color: Black
Decoder: DTS Decoder: DTS HD High Resolution Audio Decoding DTS-HD Decoder: DTSHD Master Audio
Video: HD Upconversion:Yes Picture Quality:1080p Quick Start Mode:Yes
Audio: Dolby Digital:Yes Dolby Digital Plus:Yes Dolby True HD:Yes DTS Output:DTS HD Bitstream Output DTS Audio Decoding Output:Yes Dolby Audio Output Decoding:Yes DTS Surround:Yes
Model #: BD-F5900
Item #: 9SIACYNEUC2150
Return Policy: View Return Policy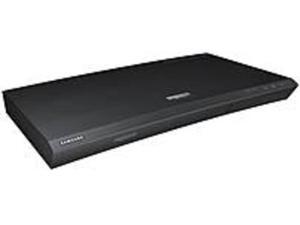 Samsung UBD-K8500 4K Ultra HD Blu-ray Player with Wi-Fi - Black
OUT OF STOCK
Color: Black
Disc Changer: 1-Disc
Disc Playback Capability: Ultra HD Blu-ray, 3D Blu-ray, BD-ROM, DVD+R, DVD+RW, DVD-R, DVD-RW, DVD-Video
DVD Upconversion: 720p, 1080i, 1080p, 4K
Model #: UBD-K8500
Item #: 9SIACYN6A52319
Return Policy: View Return Policy
Samsung® Blu-ray™ players provide 1080p resolution to give you pristine picture quality and clear, full-bodied audio. They come in a variety of shapes and sizes, and with enhanced options to make your movie viewing and listening experience impressive. Prior to your purchase, decide what attributes matter the most and what the primary use will be. Built-in Wi-Fi®, 4K ultra high-definition, auto adjustable resolution and up conversion are a few options available.
Samsung Blu-ray Players Complement Your Home Theater Setup
Unlike traditional DVD players that offer movies with high-quality audio and sound, a Samsung Blu-ray disc™ player produces a high-definition picture that improves the clarity and shading of images for bold, vivid and realistic viewing. A few models contain ultra high-definition (UHD) 4K, bringing the movie theater experience home to your living room. Additionally, audio sound is distortion-free, and supports up to 7.1 channel audio for the ultimate surround sound. Connections are simplified with HDMI® outputs and digital coaxial or optical audio which enable a quick setup to your television or home entertainment system. A few models may also include RCA connections, allowing you to connect to older stereos.
Samsung Blu-ray Disc Player With Wi-Fi Streaming and Up-Conversion Capabilities
Sync and stream TV programs, movies, games and apps, such as Netflix and Hulu, with a Samsung Blu-ray DVD player with built-in Wi-Fi. Using SmartHub®, you get fast access to the key menu without the need for returning to the home screen while the device is in use. You'll also enjoy your existing collection of CDs without the need for setting up a CD player. When using an HDMI-compatible TV, many models also have the ability to up-convert older DVDs to 1080p for enhanced sound and picture quality and a large screen format. A few Samsung Blu-ray players are BD-LIVE 2.0 compliant, allowing you to download videos and games, and chat with friends while watching the same movie together.
Surround Sound Transmission for the Ultimate Movie Experience
Connecting a Samsung Blu-ray player to an HDMI-compatible TV with audio-video accessories, such as an HDMI cable with a 1.3 transmission bandwidth and coax digital and optical cables, provides a strong signal fidelity to deliver sharp, rich images. Some models come with integrated Dolby digital and digital plus, DTS-master audio and Dolby digital TrueHD decoders for enhanced surround sound for a true movie theater experience. To keep your device updated, an Ethernet connection allows you to check online for the latest firmware upgrades.
Additional Options for Convenience and Comfort
Share content with a USB 2.0 port that enables file sharing with a direct connection to your Samsung Blu-ray player. Some models include higher dynamic range (HDR) resolution, which automatically adjusts the TV settings to perfect the picture and sound quality each time you select a new movie. Additionally, models with ultra high-definition give you access to twice the color range versus conventional models. Having a remote control for a Blu-ray player lets you access the menu and make changes from anywhere in the room.