CPU Type
GPU/VGA Type
Price
Condition
SSD
Current Promotion
Operating System
Form Factor
Memory Capacity
Optical Drive Type
WLAN
Usage
Virtual Reality Ready
CPU Speed
Seller
Useful Links
Customer Ratings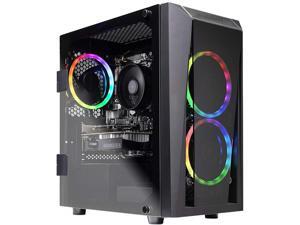 SkyTech Blaze II Gaming Computer PC Desktop – Ryzen 5 2600 6-Core 3.4 GHz, NVIDIA GeForce GTX 1650 4G, 500G SSD, 8GB DDR4, RGB, AC WiFi, Windows 10 Home 64-bit
Form Factor: Desktop
Graphics: NVIDIA GeForce GTX 1650 4GB
Type: Gaming & Entertainment
Usage: Consumer
Model #: ST-Blaze-II-2600-165
Item #: 9SIA08C9FD8403
Return Policy: View Return Policy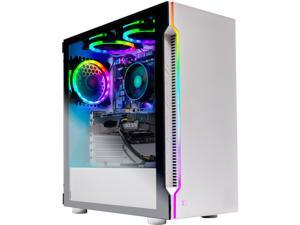 Skytech Archangel - Ryzen 5 3600, GeForce GTX 1660, 500 GB SSD, 16 GB DDR4, RGB Fans, Windows 10 Home, 802.11AC Wi-Fi - Gaming Desktop (ST-Arch3.0-0054-NE)
OUT OF STOCK
Graphics: NVIDIA GeForce GTX 1660 6 GB
Type: Gaming & Entertainment
Usage: Consumer
Processor: AMD Ryzen 5 3600 3.60 GHz
Model #: ST-Arch3.0-0054-NE
Item #: N82E16883289048
Return Policy: Standard Return Policy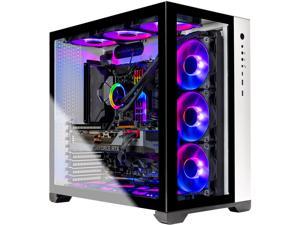 Skytech PRISM II Gaming PC Desktop - AMD Ryzen 9 3950X 3.50 GHz, RTX 3090 24 GB, 64 GB 3600 RGB MEM, 1 TB Gen4 SSD, X570 Motherboard, 360mm AIO, White
OUT OF STOCK
Graphics: NVIDIA GeForce RTX 3090 24 GB GDDR6X
Type: Gaming & Entertainment
Usage: Consumer
Colors: White
Model #: ST-PRISM-II-0106
Item #: N82E16883289060
Return Policy: Standard Return Policy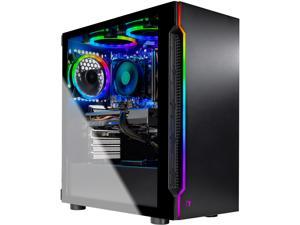 Skytech Shadow 3.0 Gaming PC Desktop - AMD Ryzen 5 3600 3.6 GHz, RTX 3060 Ti 8 GB GDDR6, 16 GB DDR4 3000, 1 TB SSD, B450 Motherboard, 600W Gold PSU, AC WiFi, Windows 10 Home 64-bit
OUT OF STOCK
Graphics: NVIDIA GeForce RTX 3060 Ti 8 GB GDDR6
Type: Gaming & Entertainment
Usage: Consumer
Processor: AMD Ryzen 5 3600 3.60 GHz
Model #: ST-SHADOW-0123
Item #: N82E16883289066
Return Policy: Standard Return Policy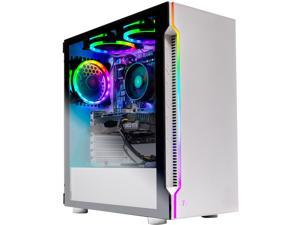 Skytech Archangel Gaming Desktop - Ryzen 5 3600, GeForce RTX 2060, 16 GB DDR4, 500 GB SSD, RGB Fans (ST-Arch3.0-0056-NE)
OUT OF STOCK
Graphics: NVIDIA GeForce RTX 2060 6 GB GDDR6
Type: Gaming & Entertainment
Usage: Consumer
Processor: AMD Ryzen 5 3600 3.60 GHz
Model #: ST-Arch3.0-0056-NE
Item #: N82E16883289049
Return Policy: Standard Return Policy
$1,299.99

 
$1,099.99 

–

Save:

15%

Free Shipping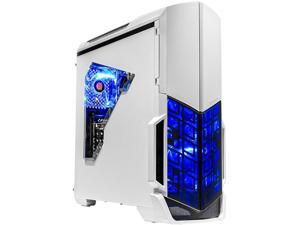 Skytech - Gaming Desktop PC - AMD Ryzen 5 2600 (6-Core, 3.40 GHz), AMD Radeon RX 580 4 GB, 8 GB DDR4, 500 GB SSD, Wi-Fi, VR Ready, Windows 10 Home 64-bit, Archangel
OUT OF STOCK
Graphics: AMD Radeon RX 580 4 GB
Type: Gaming & Entertainment
Usage: Consumer
Colors: White
Model #: ARCH-2600-RX580/4G
Item #: 1VK-005B-000E1
Return Policy: Standard Return Policy
$749.99

 
$649.99 

–

Save:

13%

Free Shipping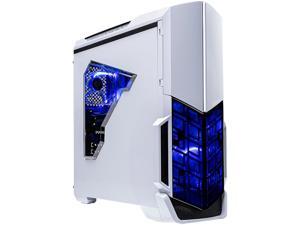 SkyTech - Gaming Desktop PC - Intel Core i5-9400F (6-Core 2.9 GHz), NVIDIA GeForce RTX 2060 SUPER (8 GB), 16 GB DDR4, 500 GB SSD, Intel B365, Windows 10 Home 64-bit, Archangel
OUT OF STOCK
Form Factor: Mid Tower
Optical Drive Type: DVD±RW
Graphics: NVIDIA GeForce RTX 2060 SUPER 8 GB
Type: Gaming & Entertainment
Model #: ST-ARCH-0004-NE
Item #: N82E16883289039
Return Policy: Standard Return Policy
$1,129.99

 
$899.99 

–

Save:

20%

Free Shipping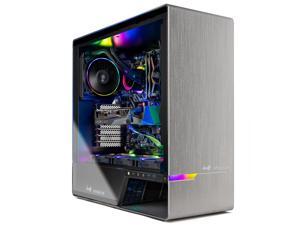 Skytech Legacy 3.0 Gaming PC Desktop - Intel Core i7-9700K 3.60 GHz, RTX 3070 8 GB, 16 GB DDR4 3000, 1 TB NVMe SSD, Z390 Motherboard, 750W Gold PSU, Windows 10 Home 64-bit
OUT OF STOCK
Graphics: NVIDIA GeForce RTX 3070 8 GB GDDR6
Type: Gaming & Entertainment
Usage: Consumer
Processor: Intel Core i7-9700K 3.60 GHz
Model #: ST-LEGACY-0117
Item #: N82E16883289063
Return Policy: Standard Return Policy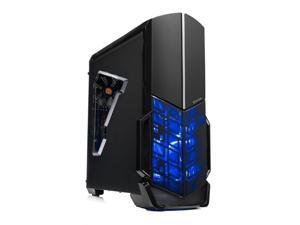 [Ryzen & GTX 1050 Ti Edition] SkyTech Shadow Gaming Computer Desktop PC Ryzen 1200 3.1GHz Quad-Core, GTX 1050 Ti 4GB, 8GB DDR4 2400, 1TB HDD, 24X DVD, Wi-Fi USB, Windows 10 Home 64-bit
OUT OF STOCK
What Customers Are Saying...
I needed to switch over to Apple computer, phone and ipad because of software changes in my buisness. I was able to purchase a Macbook Air, Iphone 5se, and Ipad Air. These items were either open box or refurbished with a A rating. Fabulous Prices, all worked and looked new. I am a faithful user of a popular on line store that deals in the same items, however I can not get these kind of deals especially at these condition and prices.
See All

12 Months Special Financing** every day on purchases of $499 or more.
Learn More
SkyTech® gaming desktops are popular among gamers for their upgradeable capacity and their superior build quality, which supports the latest power-intensive Intel® Core and Ryzen® gaming processors. Critical factors for choosing the right gaming desktop include the type and number of games, portability, the computer's other intended uses and its general performance.
SkyTech Gaming Desktops Deliver Higher Frames per Second in Most Games
Most SkyTech gaming PCs include the NVIDIA® Pascal GeForce GTX processor technology that powers the basic-level 1080p graphics performance for most video games. SkyTech Blaze models have an 8GB DDR4 gaming memory capacity that facilitates the high-speed processing performance. The gaming PCs process graphics quickly, providing higher frames per second for more captivating gameplay.
The All-in-One SkyTech Gaming Desktop Offers Broad Compatibility
SkyTech's all-in-one computers provide a low barrier to PC gaming for new enthusiasts, letting you enjoy the convenience of a gaming monitor and personal computer in a single package. Most all-in-one gaming desktops boast a conventional design that delivers a cleaner setup for the minimalist user. An ultrawide screen delivers a higher resolution and broader angle of view for a more immersive gaming experience. The all-in-one SkyTech gaming desktop boasts ample connectivity ports for gaming input devices and accessories, such as SD card readers and gaming keyboards.
The Modern Architecture in SkyTech Chronos Desktops Provides Technical Support for Games
SkyTech Chronos desktop computers support the powerful AMD Ryzen processor and the latest RTX GPU-based graphics technology to deliver high performance with pixel-intensive games. SkyTech AMD Ryzen desktops include up-to-date Ultra settings for popular games such as Fortnite® and Grand Theft Auto® V. The SkyTech Chronos Mini desktop packs raw gaming capabilities in a desk-friendly package to help save space. The desktop incorporates a server-grade, steel meshing case and three internal ring fans for ensuring maximum airflow to prolong the machine's lifespan, while keeping the system cool during extended gameplay.
The High Response Rate of the SkyTech Gaming Computer Desktop Is Suitable for Multitasking
The SkyTech gaming computer desktop is relatively faster than a traditional HDD, delivering superior graphics and the high response rate for creating content and multitasking. Most SkyTech gaming desktops boast a transparent edge-to-edge design that reveals the machine's inner components and a clean build. The gaming computer desktop includes 16GB DDR RAM so you can switch between programs with minimal lagging and freezing. The ultrafast 1TB solid-state storage (SSD) ensures your desktop shuts down and powers up in seconds, and your games also launch instantly.
Explore the Additional Processing Power of the SkyTech Archangel Desktop Series
The gaming desktop features the unique NVIDIA Turing technology that combines programmable shading, artificial intelligence (AI) and real-time ray tracing to revolutionize the gaming experience. The Tensor Cores of the NVIDIA Turing® processor deliver sufficient AI computing power for special visual and audio effects. Most SkyTech gaming desktops boast 802.11ac WI-FI® connectivity for fast wireless online gaming and video streaming.