Shop Smart Home Automation
Smart Home Automation Brand Spotlight
Smart Home Automation Featured Items
See All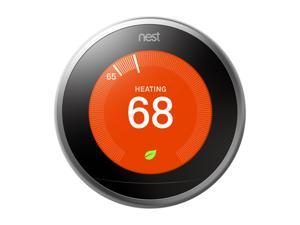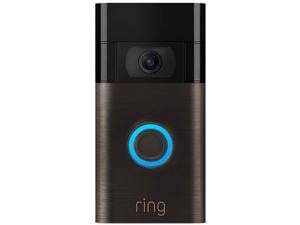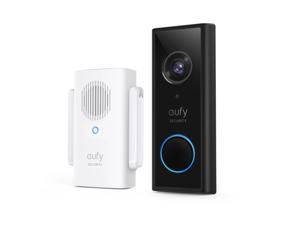 eufy Security, Video Doorbell 2K (Battery-Powered) with Chime, 2K HD, No Monthly Fee, On-Device AI for Human Detection, 2-Way Audio, 16GB Local Storage, Simple Self-Installation
Protocol: WiFi
Type: Smart Doorbell
Amazon Alexa Compatibility: Yes
Dimensions: 5.51 x 2.13 x 1.12 inches
Model #: T8212111
Item #: 9SIACCUFHB1025
Return Policy: View Return Policy
 
$169.99 

–

Special Shipping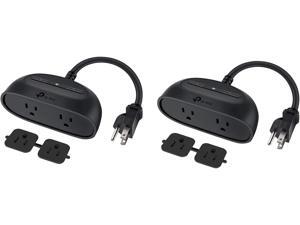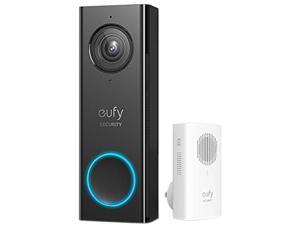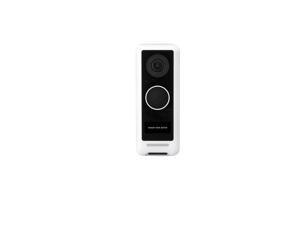 Ubiquiti UniFi Protect G4 Doorbell (UVC-G4-DoorBell)
Protocol: WiFi
Type: Smart Doorbell
Color: White
Specifications: Optics Sensor: 5 MP CMOS Sensor Lens: Fixed Focal Length View Angle: H: 138°, V: 114°, D: 155° Night Mode: Built-in IR LED Illumination and IR Cut Filter Video Video Compression: H.264 Resolution: 1600 x 1200 (4:3) Maximum Frame Rate: 30 FPS System Processor Specs: Ambarella Advanced Image Processing SoC Memory Information: 512 MB Mangement Interface: UniFi Protect Networking Interface: 802.11 ac Wi-Fi Flash Memory Support: 256 MB Max. Power Consumption: 12VA Power Requirements: 16-24VAC, 20VA Link/Activity LED: Yes Button: Factory Reset Mounting: Flat Wall/20° Wedge (Kits Included) Operating Temperature: -10 to 40o C (14 to 104o F) Operating Humidity: 0 to 90% Noncondensing Certifications: FCC, IC, CE Audio Microphone: Yes (Can be Disabled in Software) Speaker: Yes...
Model #: UVC-G4-DOORBELL
Item #: 0YH-0271-00062
Return Policy: Standard Return Policy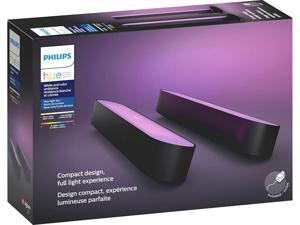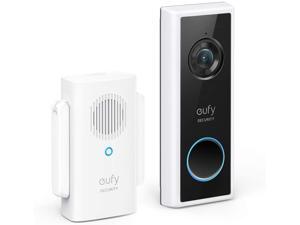 eufy Security, Wi-Fi Video Doorbell Kit, White, 1080p-Grade Resolution, 120-day Battery, No Monthly Fees, Human Detection, 2-Way Audio, Free Wireless Chime (Requires Micro-SD Card)
Protocol: WiFi
Type: Smart Doorbell
Color: White
Amazon Alexa Compatibility: Yes
Model #: E82221W1
Item #: 9SIACCUC9A9401
Return Policy: View Return Policy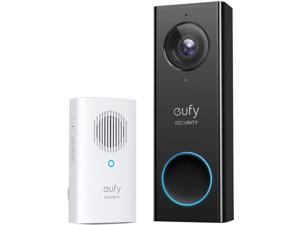 $119.99

 
$79.99 

–

Save:

33%

Free Shipping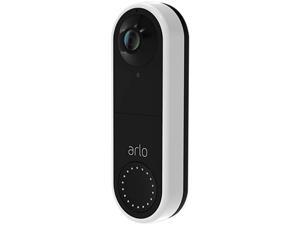 Arlo Smart Video Doorbell 180° Viewing Angle Built-in Siren (Wired Power)
Protocol: WiFi
Type: Smart Doorbell
Color: White
Specifications: Max Video Resolution: 1536x1536 Video Modes: 1536x1536, 1080x1080, 720x720, 1:1 ratio All Video Features: HDR, SIP video call at doorbell push Max Lens Field of View: 180-degree diagonal Spotlight: No Motion Detection: Single Motion Sensor, 110 degree horizontal Night Vision: Night Vision, high powered Infrared LEDs (850nm) with IR Cut Filter Indoor/Outdoor: Outdoor UV & Weather resistant Digital Zoom: 12x Microphone: Single Microphone Array Audio: Full Duplex 2-way audio, SIP audio/video call initiated at doorbell press, quick reply messages Operating Temperature: -20 to 45 °C
Model #: AVD1001-100NAS
Item #: N82E16881524011
Return Policy: Standard Return Policy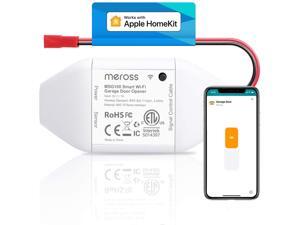 Smart home automation technology enables the systematic management of your living space through the use of various devices and sensors connected to a home router. They inform you on a mobile device when certain preset actions occur. Featuring mobile applications, they give you remote control of your devices. These smart home setups come as kits that offer customization to match your needs. Smart home control systems feature Liquid Crystal Display (LCD) panels or a hub acting as the system dashboard and control center, making them simple to install. Before selecting a smart home system, be sure you check for compatibility with your home devices, functionality and installation requirements.
Smart Home Control Systems Allow Wireless Connectivity to a Variety of Smart Devices
Smart home control systems help you automate many aspects of home living. They are compatible with modern appliances for efficiency in use, and feature wireless connectivity, enabling you to connect them to a wide range of smart home electronics. When you connect devices such as smart thermostats, you can easily control your home's temperature from home or remotely to reduce energy consumption. You can also employ the use of smart sensors to detect issues and trigger alarms. Smart door locks will send you alerts when doors open or if you forget to lock up before leaving, ensuring your property is safe.
Smart Hubs Enable Monitoring and Controlling Your Home Devices Remotely
Smart home automation hubs feature connectivity to various smart devices, such as speakers, cameras, switches and sensors, that allow you to monitor your home from remote locations. They are compatible with voice assistants, and feature home automation capabilities to assist with your routines for improved efficiency. Typically, smart hubs and kits feature voice controls for expanded ease of use. The systems are compatible with IP surveillance cameras with vivid image quality, ensuring you have a clear view of your living space. Hub smart home control systems come with mobile apps that send you alerts when there is unexpected activity in your home. Triggered by smart motion sensors, they allow for speedy action in case of a security breach. The applications also allow you remote access to live footage and video playbacks on smart devices and computers. Their configurations feature guided on-boarding abilities, making them easy to set up and operate.
Smart Home Automation Panels Have Smart Displays for Convenient Management of Your Home
Smart home control system panels feature LCD screens that can be mobile or mounted on the wall, offering you easy access to the system's features. The panels are Wi-Fi® enabled for connectivity to smart home accessories such as sound surveillance cameras and smart plugs and LED lights. The compact display is well-structured for quick access to commands and features. These panels also double up as entertainment hubs, allowing you clear displays for movies and music. Their built-in assistants help you plan your day with ease.