Enjoy an immersive audio experience with highly rated surround speakers. Wireless models are suitable for a seamless, cable-free installation, while wired speakers offer a convenient plug-in design and secure connection. Modern surround speakers that come with powerful subwoofers and magnetic shielding deliver enhanced bass response and reduced sound distortions. Most Bluetooth® speaker systems have multimedia capabilities and remote controls that allow you to fine-tune the sound. Soundbars may also come with a smart sound mode that automatically regulates the sound settings for richer results. Wireless rear speaker kits augment sound for a deeper cinematic experience.
Top Surround Speaker Systems Bring the Sound
Showcasing a sleek and stylish design, modern surround speakers bring the sound through quality components. Look for high-resolution tweeters for reproducing crisp, high frequencies, and low-distortion cones for muscular bass and dynamic mid-range sound. Bluetooth speaker systems may come with one amplifier and multiple 2.5" speakers that surround you with clear and concise sound. They may also include a powerful subwoofer that comes housed in digitally-tuned enclosures for amplified bass response. Some models come with USB/SD slots for expansive storage. Others include full-range satellite speakers with magnetic shielding for worry-free use near computer monitors.
Home Theater Systems Offer Sound Options
Wirelessly stream content from a Bluetooth-enabled home theater system for convenient listening and endless entertainment. Some of these systems come with up to six speakers for full, room-filling sound and cinematic experience. Enjoy their doubled up decibels with subwoofers and adjustable bass controls for sound clarity. Control the sound with the included remote control, and enable 5.1 or 2.1 stereo sound with the push of a button. Models with a built-in media port cable allow you to play media via USB and SD. Some come with audio ports that support wired connections with home audio speakers. Models that have adjustable antennas may pick up local radio stations.
Compact Bookshelf Speakers Enhance Surround Sound
Compact bookshelf speakers deliver clarity and detail in a lightweight profile. Made of ceramic motor structures and high-temperature fiber spiders, they deliver exceptionally high efficiency for lower distortion and greater durability. Consider models that run with dynamic balance technology for richer acoustics and full-range sound. Speakers may also have dome tweeters for realistic reproduction of vocals and instruments. Some home-theater-in-a-box models even reduce internal static waves for less audible coloration and richer depth. Models that boast a Power Port® design eliminate turbulence and distortion by extending the overall bass port. They also have similar components throughout for smooth speaker-to-speaker blending in multi-channel systems.
Powerful Wireless Soundbars Pair Seamlessly With Other Devices
Modern soundbars offer smart sound modes and automatically optimize sound settings to ensure a rich audio experience. They may come with optional wireless kits that let you expand your sound system. They may also include a mounting kit for convenient flush-wall installation. These soundbars allow you to enjoy music streamed on your mobile phone via a Bluetooth connection.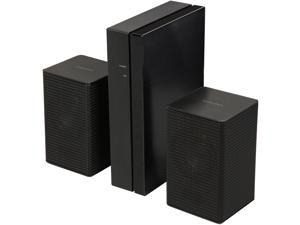 Samsung SWA-8500S/ZA Wireless Rear Speakers Kit - SWA-8500S
Type: Speakers
Dimensions & Weight: Product Dimensions Wireless Module: 7.90" x 1.90" x 5.20" Rear Speakers: 5.70" x 3.00" x 3.00" Product Weight Wireless Module: 1.80 lbs. Rear Speakers: 1.10 lbs.
Package Contents: Wireless Receiver Module, Surround Speaker (2EA), Power Cord, Speaker Cable (2EA), User Manual
Model #: SWA-8500S/ZA
Item #: 9SIACYN8UV4530
Return Policy: View Return Policy
"Easy out of the box connection less than 20 minutes. Awesome remote control looks Very impressive design."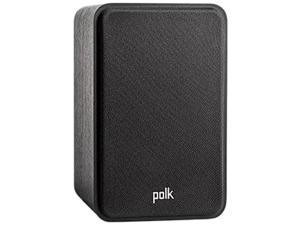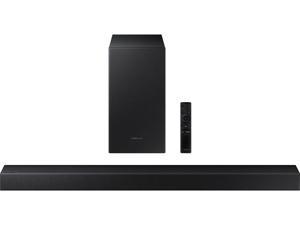 Samsung HW-T450/ZA 2.1 CH Sound Bar
Type: SoundBar
Color: Black
Connectors: USB: USB 2.0 (Type-A) Bluetooth: Yes Bluetooth Version: 4.2 Bluetooth Codec: SBC Digital Audio Input (Optical): Yes
Remote Control: Yes
Model #: HW-T450/ZA
Item #: 9SIANERC831723
Return Policy: View Return Policy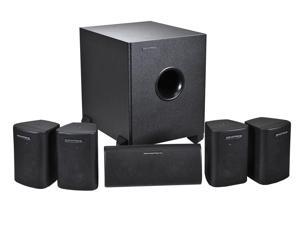 Monoprice 5.1 Channel Home Theater Satellite Speakers & Subwoofer, Black
Part Number: 108247
Type: Speakers
Power Supply: 125W
Features: This speaker system features four satellite speakers and a center channel speaker for the mid- and high-range audio signals, plus an 8 inch powered subwoofer to handle the low frequencies. All the speakers come with an attractive black finish and convenient spring-loaded signal connectors.
Model #: 13116454
Item #: 9SIA8SV51G3960
Return Policy: View Return Policy
"Price and sound. This is a great sounding speaker system particularly when considering the price. Center channel allows to hear clearly the dialog much better that what I could get from old bose lifestyle 25 system. Keep in mind that I am do not consider myself an audiofile but the sound immersion I had the first time I watched a movie using these ..."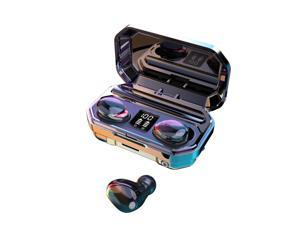 "I purchased these for my husband for the gym. They're great for the price. Noise cancellation is a top priority while at the gym. I also love that they are water proof and have a microphone. They paired well with his google pixel phone. The case is great because it visually tells you when you have to charge them."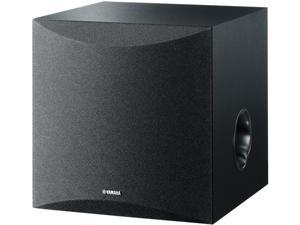 "I needed a small size, and this delivered great sound in a small package. Great price."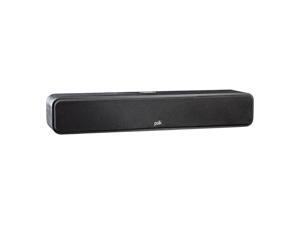 "looks modern and sleek"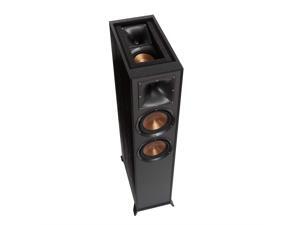 "Delivers delicious audio for your home theater! Paired with a Denon AVR X4700H. What can I say??? Don't hesitate if you can..."
"7.1 surround sound"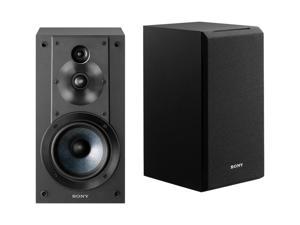 "Very high quality product at fantastic price."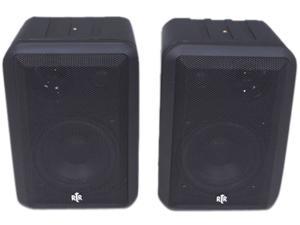 "Good pair of speakers. Don't require much amp watts to get Good clean sound. Very good price. Using for T.V. main speakers rather than the bad sound from the flat screen. Nor did I have to spend a small fortune on a sound bar."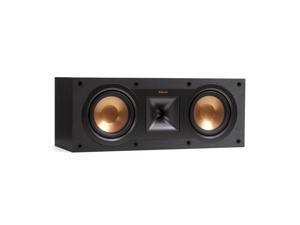 "Oh man, I purchased the speaker. It was delivered, but I waited for the weekend to hook it up. Oh man, the change in sound was really noticeable. The sound is crisp & clean. I think I'll buy the matching floor standing speakers."