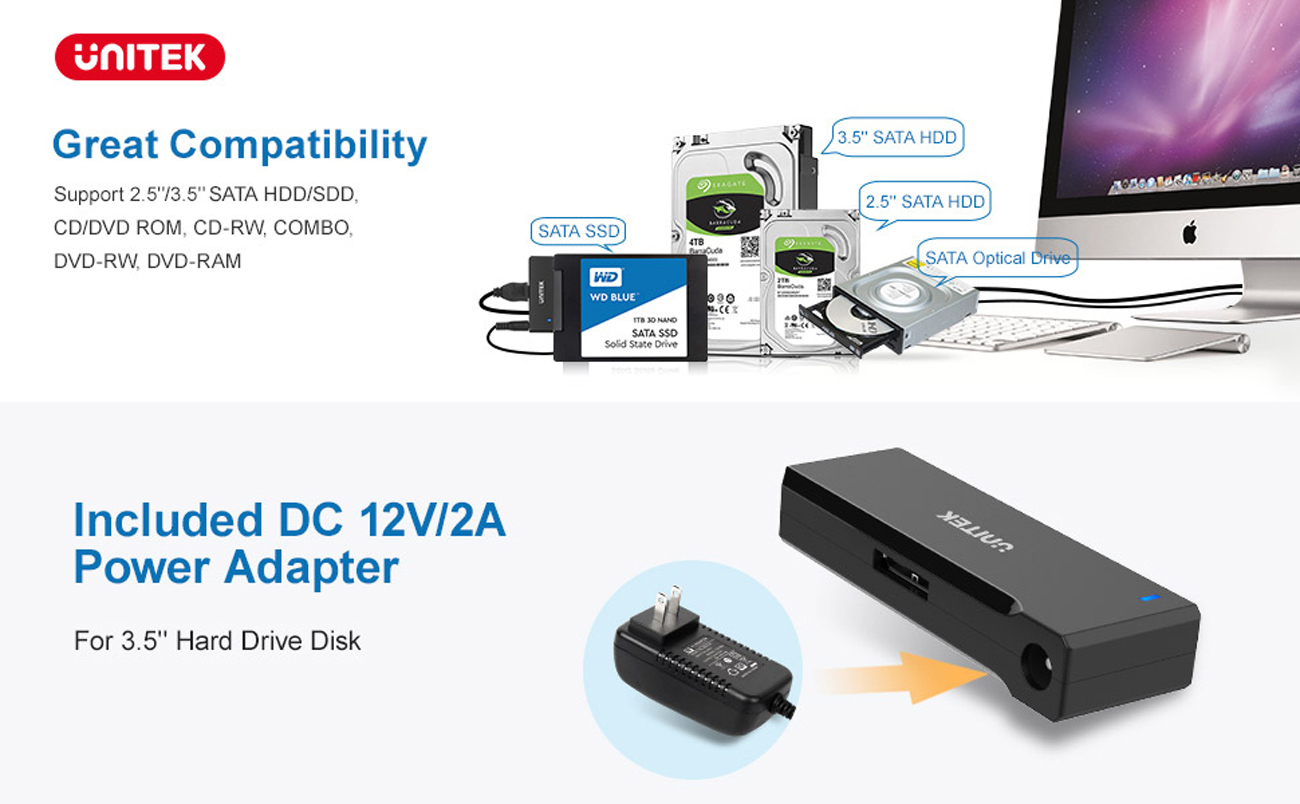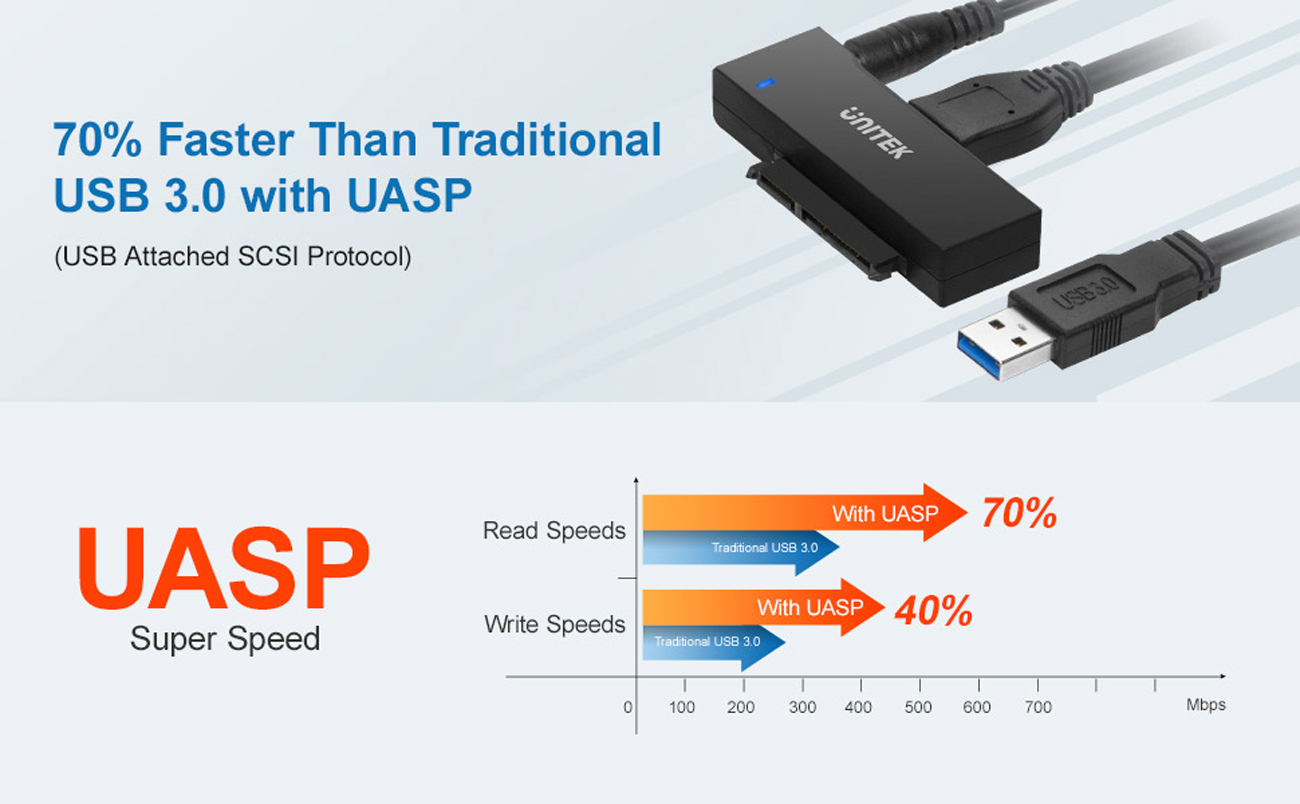 UASP Technology
Compared with other USB SATA adapter without UASP. It provides faster transfers up to 70% faster read speeds and 40% faster write speeds over traditional USB 3.0. When connected to a computer that also supports UASP.
Great Compatibility
Compatible with 2.5 ''/3.5 '' HDD, SSD.
Compatible with Windows 98, 2000, XP, Vista, 7, 8, 10 and Mac OS X.C
Compatible with BLU-RAY DVD, CD-ROM, DVD-ROM, CD-RW, DVD+RW Combo devices.
Compatible with PS4, connecting 2.5 ''/3.5 '' HDD working as an expansion. Note: Please connect 12V/2A power adapter for 2.5"/3.5" HDD when using on PS4. Before using, please format the hard drive on PS4.
Important Note
1. No extra power required for 2.5" HDD/SDD.
2. For UASP, only when your devices, hard drives and system are UASP supported.
3. For 3.5" HDD/SDD, Please connect the 12V/2A power adapter in the package for stable transmission.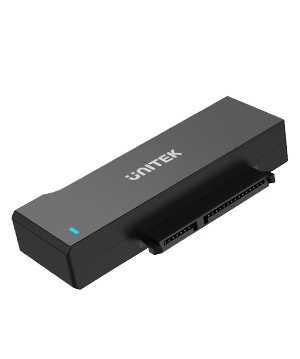 Unitek USB 3.0 to SATA 6G Hard Drive Adapter
Hot Swap & Plug and play
Packaging
1 x Hard Disk Adapter
1 x USB A To Micro B USB Cable (32 inches)
1 x 12V 2A Power Adapter (59 inches)
How to USE
For using it: Plug the hard drive into the adapter→ Connect the adapter with power→ Connect it to your computer via the USB interface
For removing it: Click the disk icon, choose "Eject Hard Drive" to remove the hardware safely→ Disconnect the 12V 2A power adapter→ Disconnect the usb port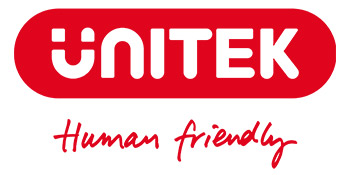 Since 2006, Unitek has designed and manufactured human friendly tech products and accessories for more than 30 countries. We build products to cover the many dimensions of human experience. Friendly in our relationships, our products, and we strive to make the world more friendly each day.