Shop Vacuums & Floor Care
Vacuums & Floor Care Featured Items
See All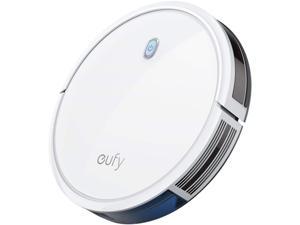 $219.99 

–

Sale Ends in 4 Days (Sun) -
Free Shipping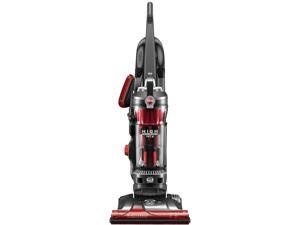 Hoover High Performance Pet Bagless Upright HEPA Vacuum Cleaner UH72630
Features: QuickPass Brushroll 2X faster by cleaning surface debris without having to pass over the same area multiple times. WindTunnel 3 Technology - Creates 3 channels of suction to lift and remove surface debris and deep down embedded dirt. Illuminating Headlight - Spot hard to see debris and dust in dim lighted areas
Bagless: Yes
Motor Amperage: 12 Amps
Motor Wattage: 1440 Watts
Model #: UH72630
Item #: 9SIADX76641012
Return Policy: View Return Policy
$239.99

 
$169.00 

–

Sale Ends in 3 Days (Sat) -

Save:

30%

Free Shipping
 
$199.99 (2 Offers)

–

Sale Ends in 4 Days (Sun) -
Free Shipping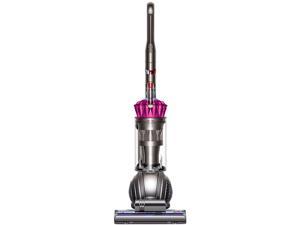 $349.99

 
$229.99 

–

Sale Ends in 4 Days (Sun) -

Save:

34%

Free Shipping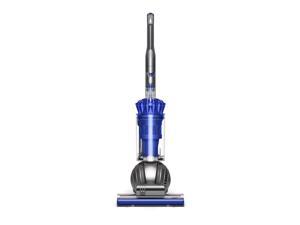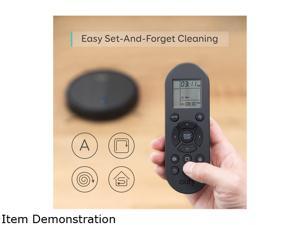 $219.99 

–

Sale Ends in 4 Days (Sun) -
Free Shipping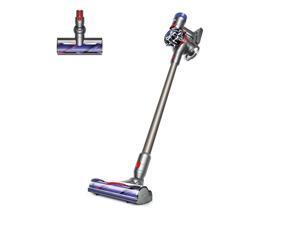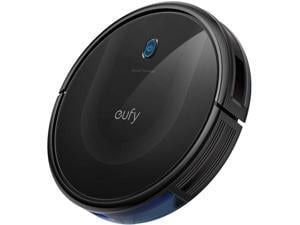 $249.99 

–

Sale Ends in 4 Days (Sun) -
Free Shipping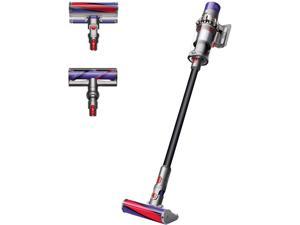 Dyson V10 Absolute Cordless Vacuum
Features: Powered by the Dyson digital motor V10; 14 cyclones; Fade-free power; Whole-machine filtration; Acoustically engineered; In-line configuration; Quickly transforms to a handheld; 'Point and shoot' hygienic bin emptying; Drop-in docking; Up to 60 minutes of fade-free power
Bagless: Yes
Power Cord Length: 5.9ft
Cordless: Yes
Model #: 268893-01
Return Policy: View Return Policy
$549.99

 
$449.99 

–

Save:

18%

Free Shipping
 
$199.99 (2 Offers)

–

Sale Ends in 4 Days (Sun) -
Free Shipping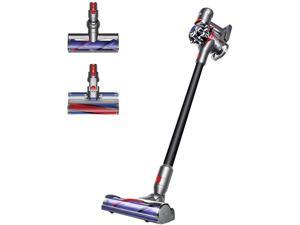 Dyson V7 Absolute Cordless Vacuum
Features: Deep cleans carpets. Sucks up pet hair Suck up large debris and fine dust from hard floors Transforms to a handheld Transforms to clean up high Weighs under 6 lbs. (2.4 kg) Cord-free. Hassle-free Up to 30 minutes of fade-free suction Quieter and more powerful than the Dyson V6 Cord-free Max mode
Bagless: Yes
Suction Power: (Min) 21AW / (Max) 100 AW
Power Cord Length: 5.9 ft.
Model #: 276986-01
Return Policy: View Return Policy
$349.99

 
$299.99 

–

Save:

14%

Free Shipping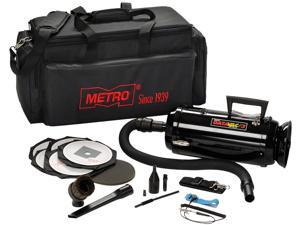 MetroVac DV3ESD1 DataVac ESD Safe 2-Speed Maintenance System, Black 117-117261
HEPA Filtration: Yes
Hose Type: Anti-Static 3'-6' Stretch Hose
Features: 2- Speed System. An IT professional's dream - it keeps all electronic equipment clean and running at peak efficiency. With its 4-Stage HEPA filtration system the DataVac/3ESD is 99.97% effective at trapping dust particles as small as 0.3 microns and preventing them from re-contaminating the office environment. Powerful variable speed, 1.7 Peak HP motor generates plenty of power to reach deep and remove even the most stubborn dust, dirt and debris. 80" of water lift. (Sealed suction measurement.) Anti-Static Wrist Strap - prevents the buildup of static electricity that can discharge and seriously damage sensitive equipment. Ballistic Nylon Carry Case - with comfortable shoulder strap and attachment storage pockets. Integrated Toner Filter System - quickly and thoroughly cleans up ...
Model #: 117-117261
Item #: 0W6-000V-00001
Return Policy: Standard Return Policy
Hardwood floors, marble floors and carpets need vacuums and floor care to keep them looking new and clean. Vacuum cleaners and floor care equipment are essential instruments in maintaining cleanliness. They come in various designs, such as steam cleaners, and wet and dry, handheld, canister and upright vacuums. Choosing the right vacuum depends on the amount of dirt and the type of floor. Find special designs and a variety of functions that match your needs.
Wet and Dry Vacuums and Floor Care Equipment Pick up Everything
Wet and dry vacuums come in various designs to pick up all kinds of dirt, liquid and moisture. This includes flooded areas, puddles, spills and overflow locations, along with day to day dirt, dust and trash. A consistently high suction power will effectively remove large amounts of fine dust, as well as metal and wood shavings. Look for units that offer filter and filter-less capability. These are a good option for workshops and construction sites. Some semi-automatic filters offer maximum suction power for efficient, uninterrupted use and work on large liquid volumes and coarse dirt. Choose a model that is easy to handle, robust and durable. 
Canister Vacuums Clean up Carpet and Hardwood Floors
A canister vacuum is a solid choice for collecting debris from carpet and bare floors and trapping dirt. They come in diverse designs that clean low- to medium-pile carpet and hardwood floors. Some models will easily access hard-to-reach spots, and allow you to turn the brush roll on and off using a foot pedal. Others come with a replaceable, sealable dust bag. This attribute makes them easy to empty and clean, which is ideal for users with allergy concerns. Long hoses and compact bodies are efficient at cleaning corners and stairs.
Upright Vacuums Offer Multiple Features
Regardless of the floor material, it is essential to keep it clean from dust particles, liquids and pet hair. Choose an upright vacuum with a variety of features such as an adjustable height, or a high-efficiency particulate air (HEPA) filter to keep allergens out of the air. Bagless systems, retractable cords and easy-to-clean vacuum rollers offer added convenience. The upright mechanism makes the cleaning process easy and comfortable. These models are well suited for deep carpet cleaning due to their powerful suction. 
Handheld Vacuums Reach Tight Spaces
A handheld vacuum feature sa small design that is lightweight and portable. They come in both corded and cordless varieties, and they work well for small spaces, such as car interiors, closets, tight corners and furniture cushions. Some come with an all-in-one system that will work as both a carpet and a steam cleaner for plenty of versatility. They will clean through layers of dust, crumbs and dirt and go all the way to removing deeper stains and grime. Handheld vacuums are a good item for pet owners, as their portability and lightweight construct make it it easy to clean furniture and car seats easily.