ABS Mage E Gaming Desktop
No game title is hard on the Mage E, a cost-effective gaming PC equipped with the latest Intel processor and cutting-edge NVIDIA graphics to give you the power that conquers any AAA or VR title. Four blue LED fans inside works with a mesh front panel to ensure efficient heat dissipation, so no thermal issues will hold back your battlestation in an intensive combat.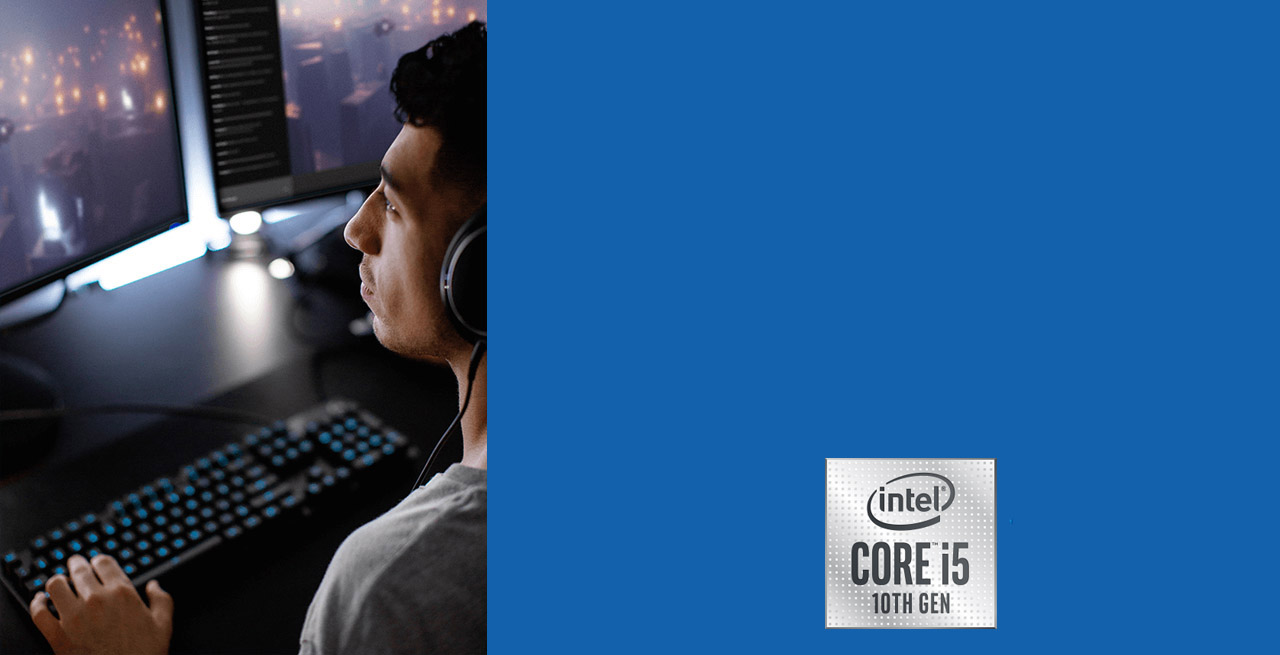 10th Gen Intel Core i5 10400 Processor
Game, stream and create to your heart's content. Intel Core i5 10400 processor offers 6 cores, 12 threads, and a max boost clock of 4.3GHz to make hot games and professional applications launch and load fast.

VR-Ready Gaming with NVIDIA GTX
NVIDIA GeForce GTX 1660 Super GPU is built using the new Turing architecture and next-gen GDDR6 memory to deliver superior performance and power efficiency. Now you can play AAA titles and even VR in their full glory.
16GB DDR4 RAM
Have both capacity and speed for RAM. No crashing or freezing will happen at times of heavy computing.
512GB SSD
Operating system, application and games load faster with SSD than with traditional HDD.
All Can Be Seen
No one wants to work behind the scene. Four pre-installed blue LED fans light up your case. Not only will they definitely be seen while spinning to create torrent of airflow, all internal other components will bask in light for visibility through the side transparent window.
Mesh Panels
Heat will spike when heavy workloads set in. Performance will drop significantly if excessive heat is not dissipated quickly. This PC not only offers voluminous airflow inside. Its top panel and front panel apply mesh to ensure unobstructed airflow movement.