Prism S
Appealing aesthetics meets extreme performance on the ABS Prism S, a gaming desktop equipped with first-class hardware, including unlocked Intel Core i9 processor and cutting-edge NVIDIA RTX Super GPU. Now you can effortlessly tweak graphics settings to the highest. Or play the hottest AAA titles at breathtaking 4K resolution.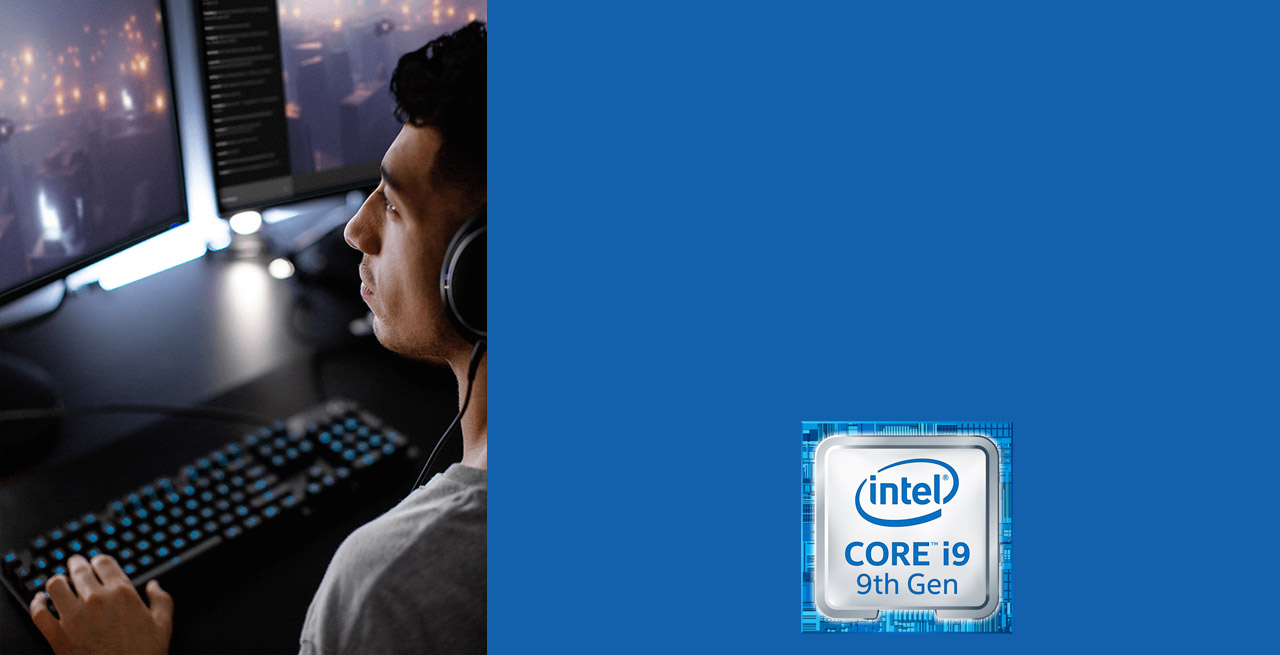 Unlocked Intel Core i9 9th Gen 9900K
Game, record, stream. Without Compromise. The Intel Core i9 9th Gen 9900K offers 8 cores, 16 threads, and up to 5.0 GHz boost frequency. The free Intel Extreme Tuning Utility (XTU) lets you get the most by fine tuning your overclock.

NVIDIA GeForce RTX 2080 Super 8GB
The GeForce RTX 2080 Super is based on the NVIDIA Turing architecture and the all-new RTX platform, bringing up to 6X the performance of previous-generation graphics cards and the power of real-time ray tracing and AI-powered DLSS 2.0 to every gamer. It's time to gear up and get super powers.
16GB DDR4 RAM
Have both capacity and speed for RAM. No crashing or freezing will happen at times of heavy computing.
1TB SSD
Operating system, application and games load faster with SSD than with traditional HDD.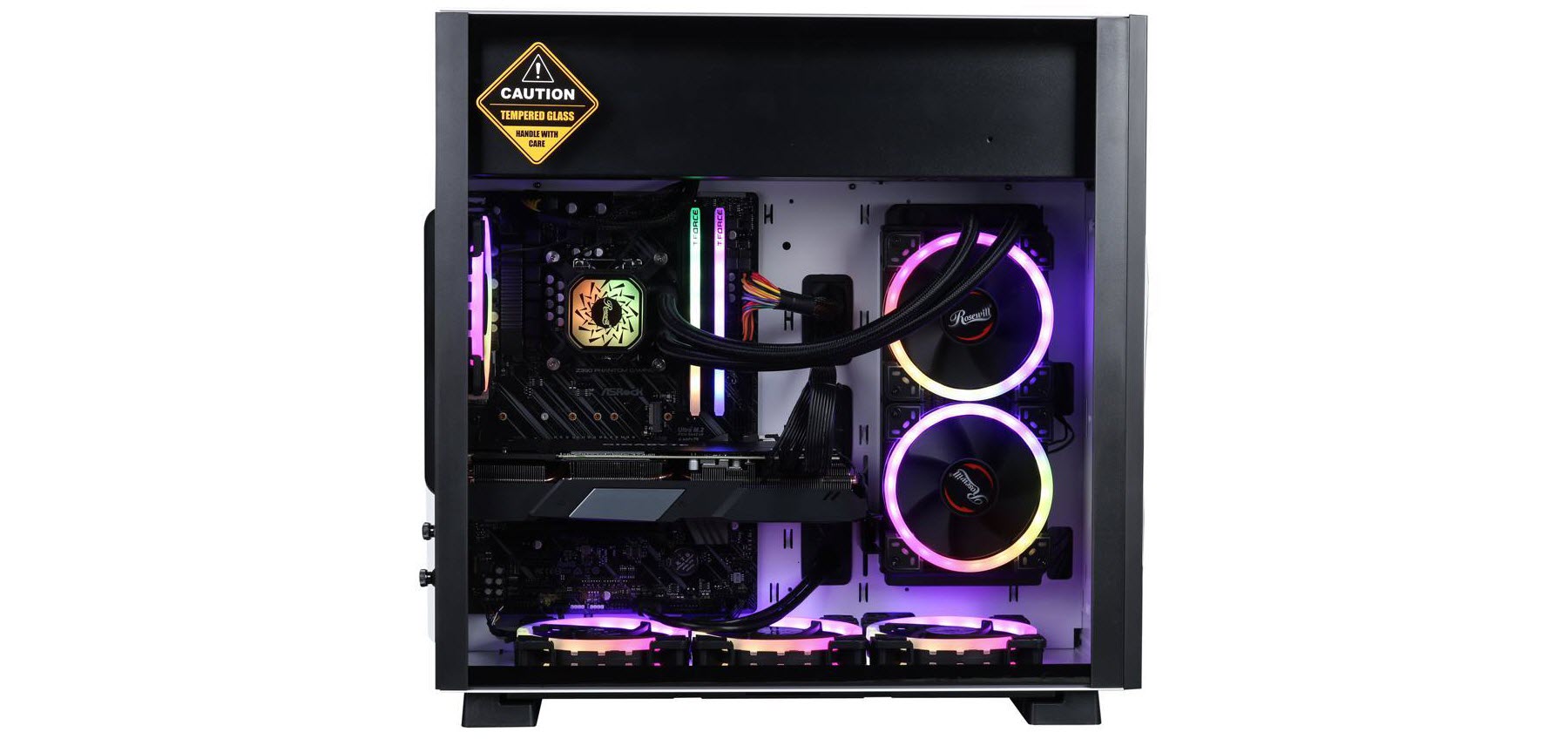 Integrated Liquid Cooling
The RGB AIO 240mm liquid cooler rapidly and quietly dissipates heat away from the CPU, so you can easily overclock it for even higher speeds.
Addressable RGB Fans
Six pre-installed 120mm addressable RGB fans maximize cooling efficiency for the whole system, while offering spectacular lighting effects that are visible through a full-size steel tempered glass window.