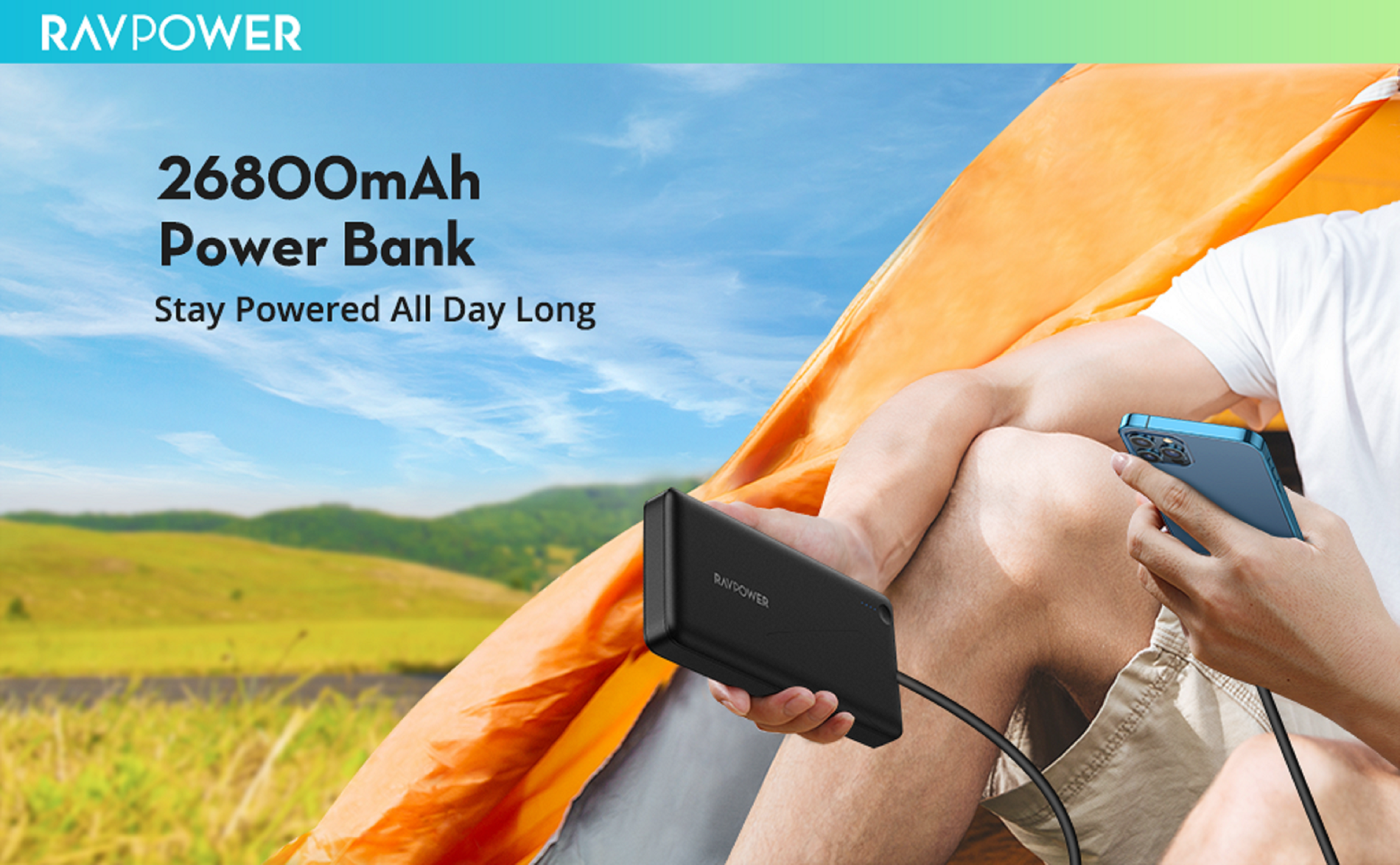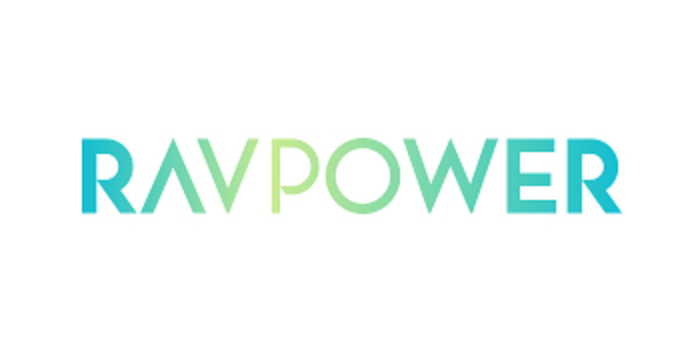 RAVPower - Stay Powered
RAVPower is the one-stop power charging solution formillions of customers from around the world. Leader infast wireless charging thanks to our groundbreaking Hy-perAir technology, our wide variety of portable chargers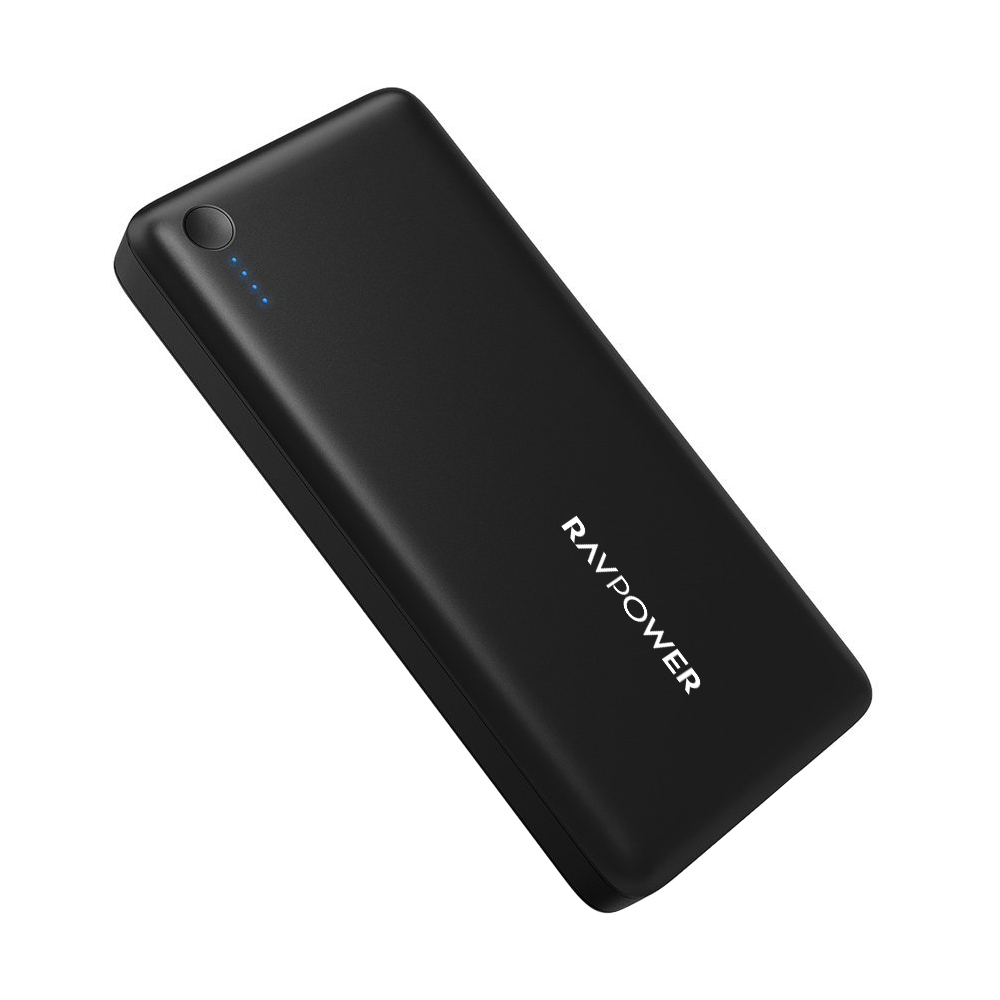 Long-Lasting Power for Multiple Days
RAVPower 26800mAh USB C PortableCharger enables you to keep your de-vices charged up for days, so you'renever stuck with a dead phone again.Thanks to its triple-port charging capa-bilities, it's the most convenient way youcan share power with your family andfriends on the go
26800mAh battery capacity3 iSmart ports
Up to 5.5A output
Up to 2.4A input
4 blue LED indicators
charge More, Do More
Speed things up with the dual ports that detect &deliver optimized high-impact power to two de-vices at a time.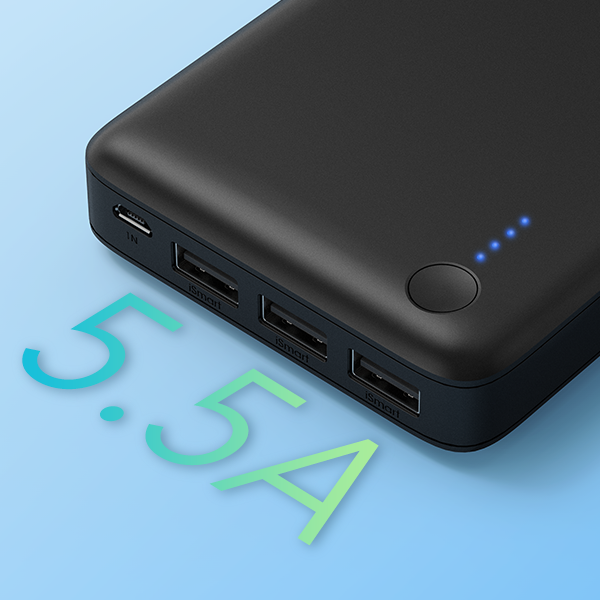 Stable Current Output
A total current output of 5.5A intensely focuses onpowering up your devices, at maximum speed,from start to finish.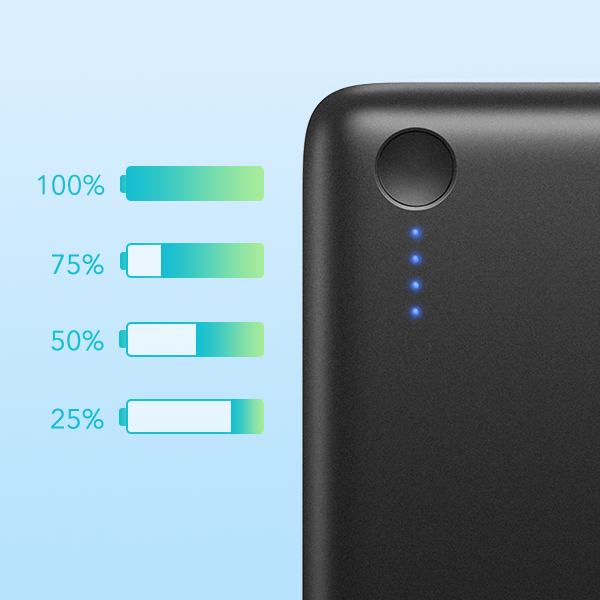 Work Without Worry
Enhanced safety with the battery pack, to effec-tively avoid battery explosions & other chargingissues.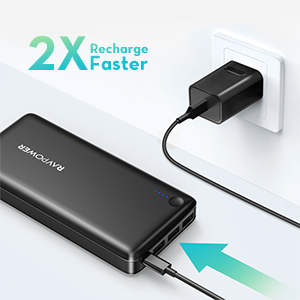 Charge faster
Save 50% Recharging Time, this RAVPower charger can get up to 2.4A,you can full charge as soon as possible.