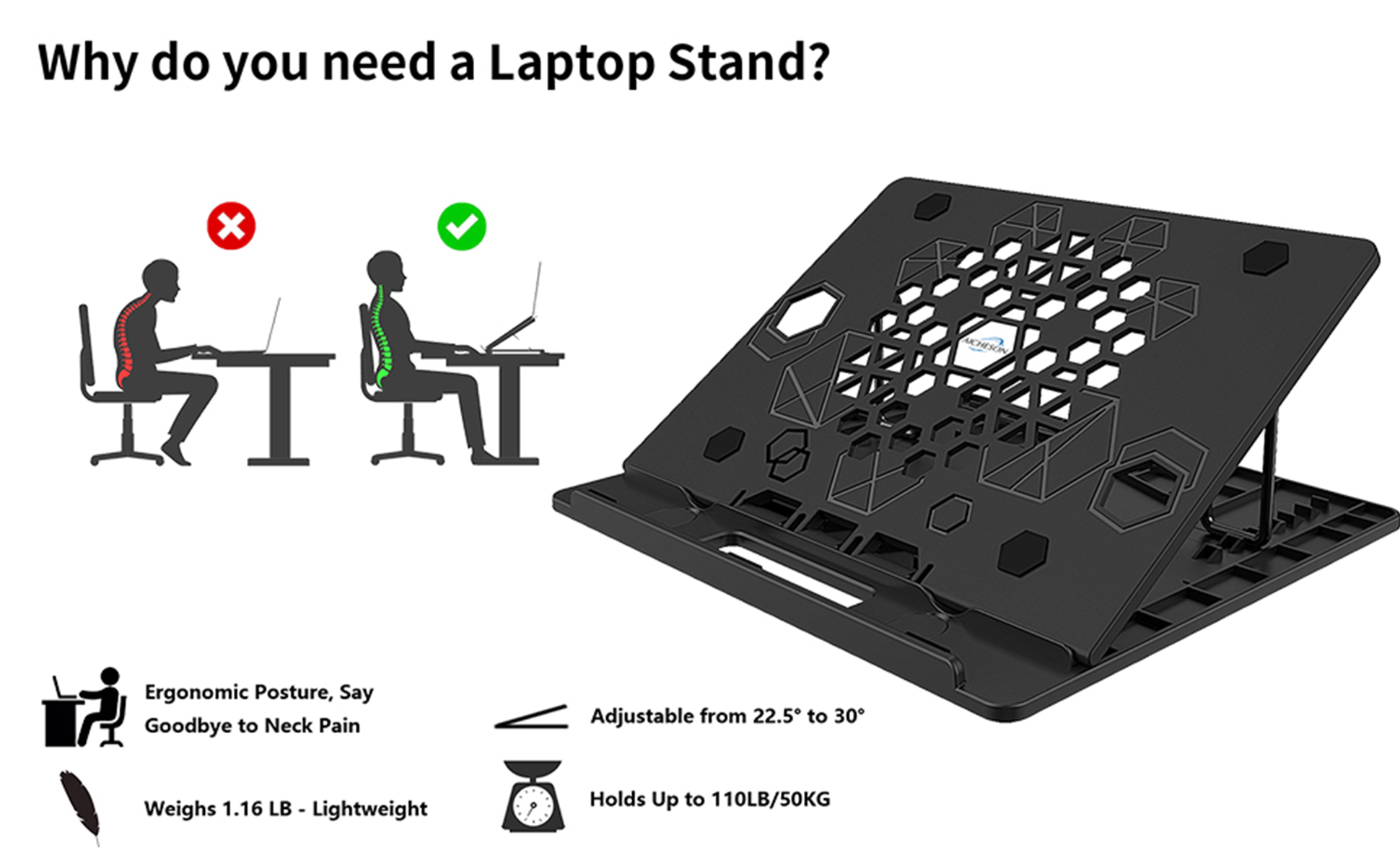 If you work on a laptop for long hours, you probably know how uncomfortable and painful the experience can turn out to be. Whether you use your laptop on your lap, on a desk or a table, you need to ensure that it is placed at a height level and an angle which provides the best ergonomics. This will help reduce the fatigue and the pain in the arms, back and neck of having to hunch down constantly to view the screen or to type.
The best stands for laptops are adjustable and are designed to provide you with ultimate comfort by ensuring that your posture is correct and that there is no added stress on your neck, back or arms.
At the same time, a good stand should ensure that your precious laptop stays safe and sound in place as you are using it.
Look at AICHESON X5 Black Laptop Stand!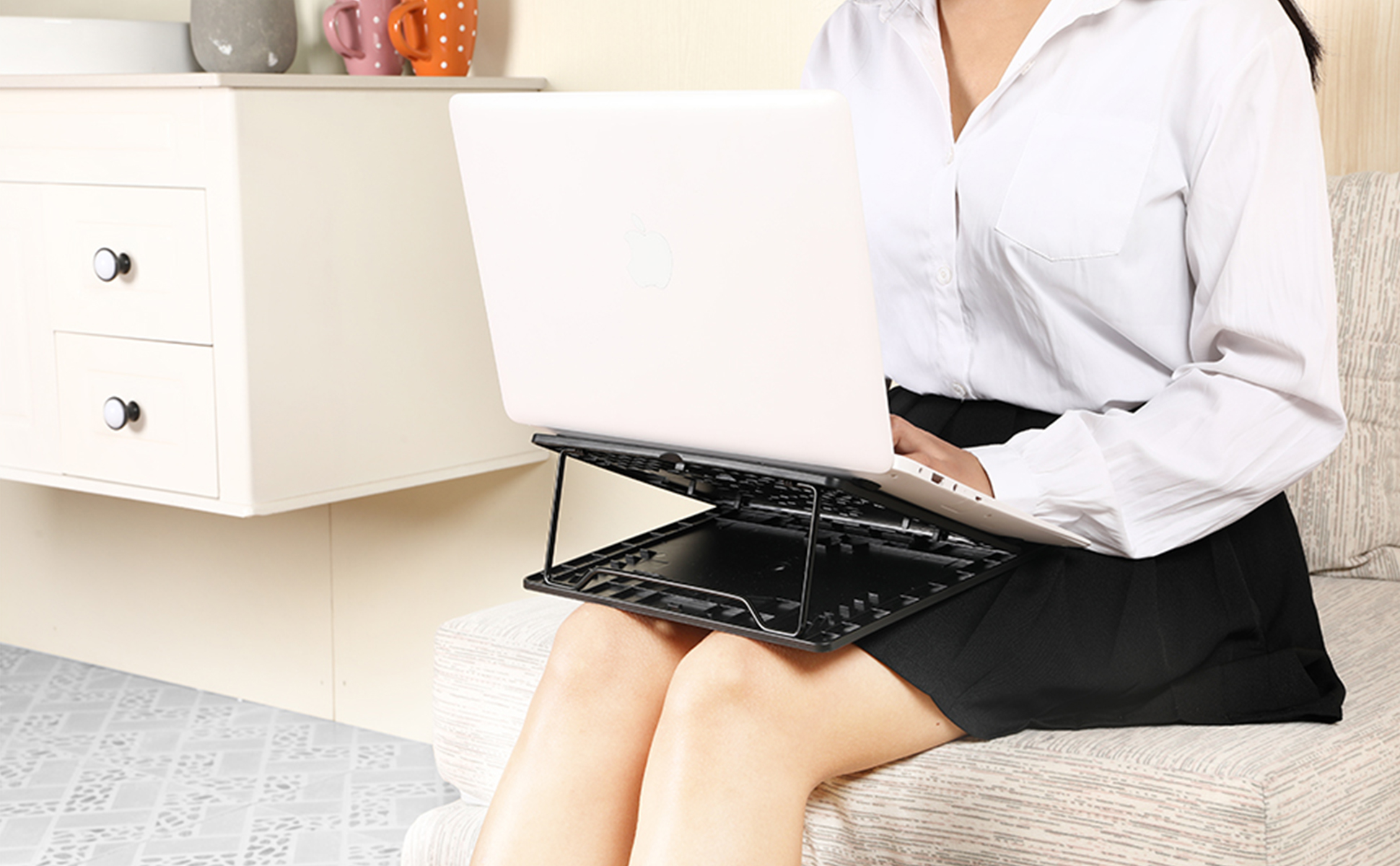 Any time, you want to use your laptop, the adjustable laptop stand is very compatible with your laptop even there is no flat surface. It is fine with your lap. And you will not feel un-comfortable when working.
Please protect your hand, your head, your neck, your shoulder!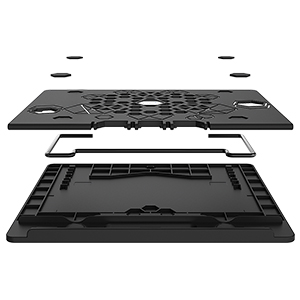 Solid Materials:
Constructed with high quality iron bracket, silicone pads and solid ABS.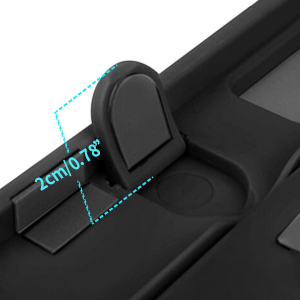 Quality Silicone Pads:
The baffle height is 2cm, which can effectively prevent your notebook from sliding.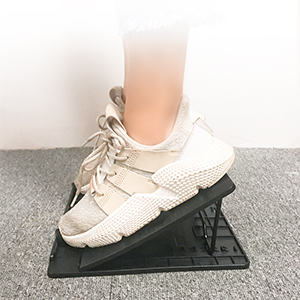 Strong Load-bearing:
This laptop computer stand is very sturdy and can safely bear a weight more than 110LB.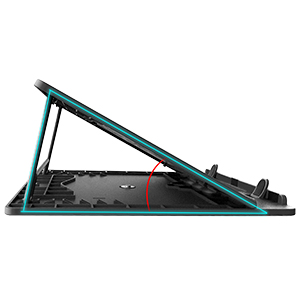 Sturdy and Stable:
ABS material and iron bracket, stable triangular structure, good stability, stable center of gravity.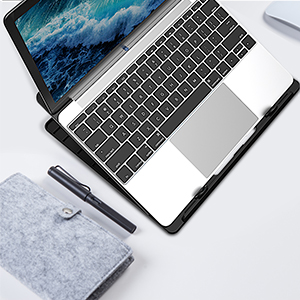 Use for Office Work:
You can put the stand on your desk and keep the screen on your eye level.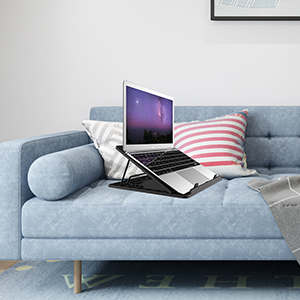 Use on the Sofa:
During weeks, you can use it to watch a video or film by putting it on sofa or your stomach in a comfortable posture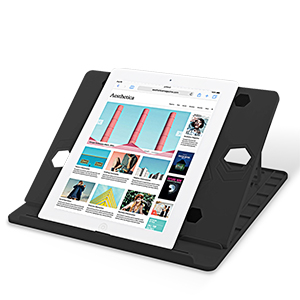 Use for Tablet PC:
Holding a tablet for a long time is too tired for your muscles, free your hands!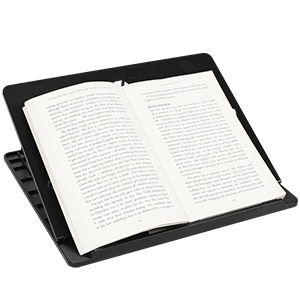 Use for Reading:
Writing or reading something is pressured for your eyes and neck, raising a little, more comfortable.