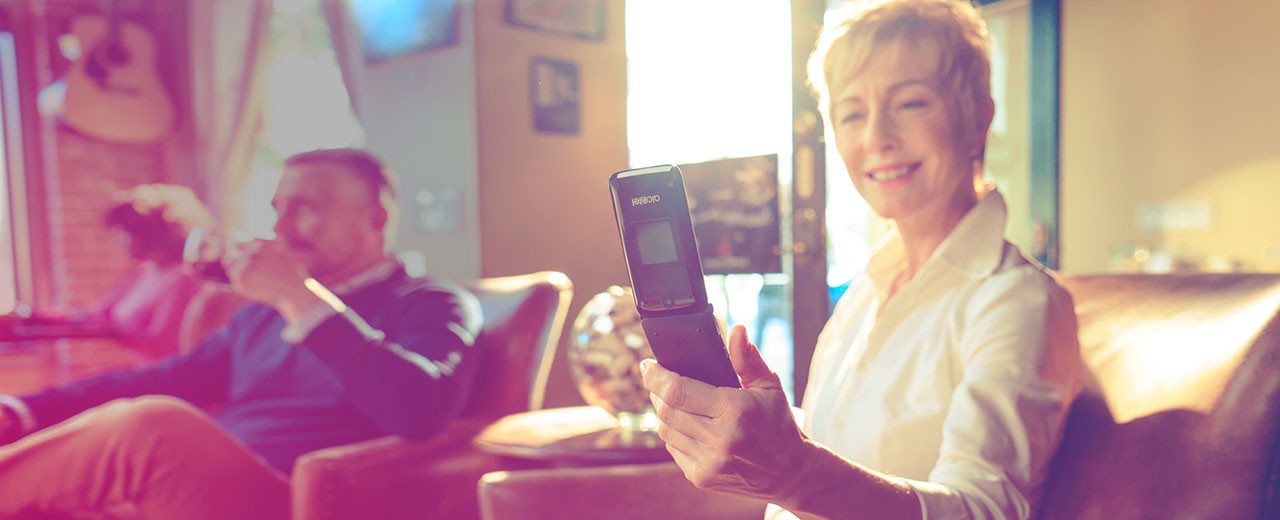 Alcatel A405 Mobile Prepaid Cell Phone
The Alcatel A405 is a compact flip phone that keeps you covered without complications. This phone features a quad-core processor, LTE connectivity, Wi-Fi and a 2MP camera. Its 2.8" display and intuitive keypad allow for easy menu navigation, while a secondary preview display lets you see calls and notifications without opening the phone. Moreover, with an ultra-long standby time, you are always accessible and free from the constant hassle of recharging.
This simple mobile Alcatel A405 prepaid cell phone serves as a useful alternative to people who don't want to commit to a month-to-month cell service plan. With this prepaid phone, you can pay as you go. This allows you to track the amount of money you've spent easily. The prepaid flip phone is easy to use and helps you keep track of your day-to-day expenditure.
Delivering the Essentials
The 2.8-inch display includes an easy-to-use intuitive interface and a keypad designed for quick dialing and navigation. Check your calendar appointments, reply to email and surf the web—all with the fast speed of 4G LTE.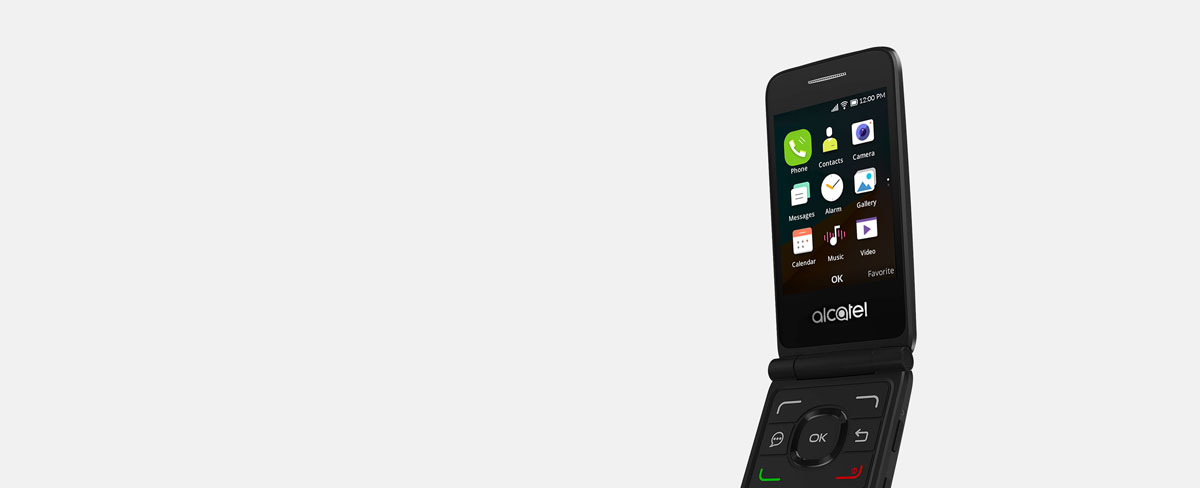 Built with You in Mind
The A405 includes a quad-core processor that makes the phone perfect for seamlessly transitioning to and from multiple applications. Now, looking for a charger won't be part of your daily worries thanks to the long-lasting battery.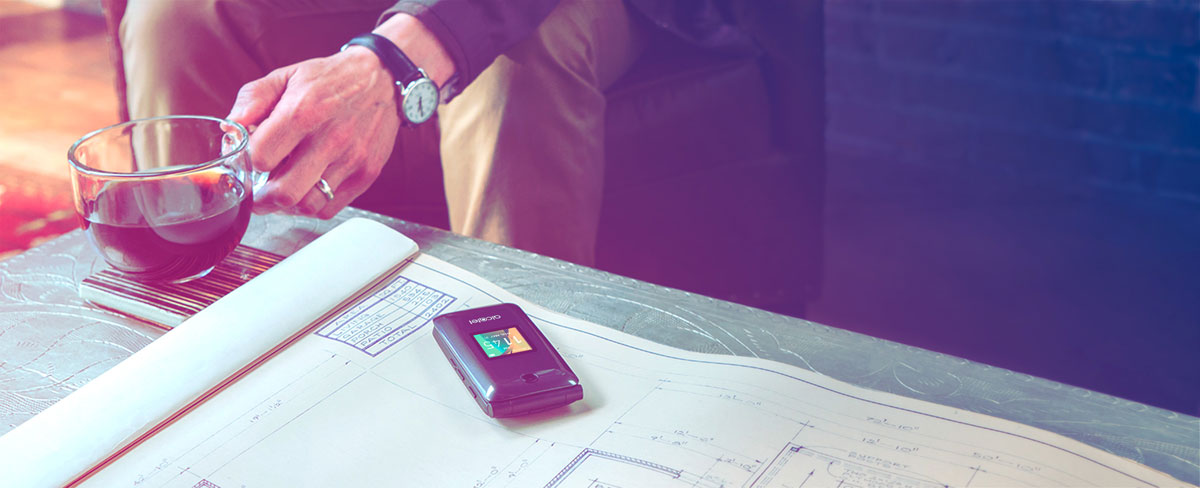 Quick Access
The secondary preview display lets you see calls and notifications without having to open the phone. Quickly access the camera from the dedicated side key to snap photos or take video.