A Portable Gaming Laptop That Performs and Shines

RISE OF THE NEW RAIDER
GE66 Raider is the cross between aesthetics and performance, the keys to a solid laptop. The exterior of the GE66 features an oblique angle which unfolds its crafted sharp image.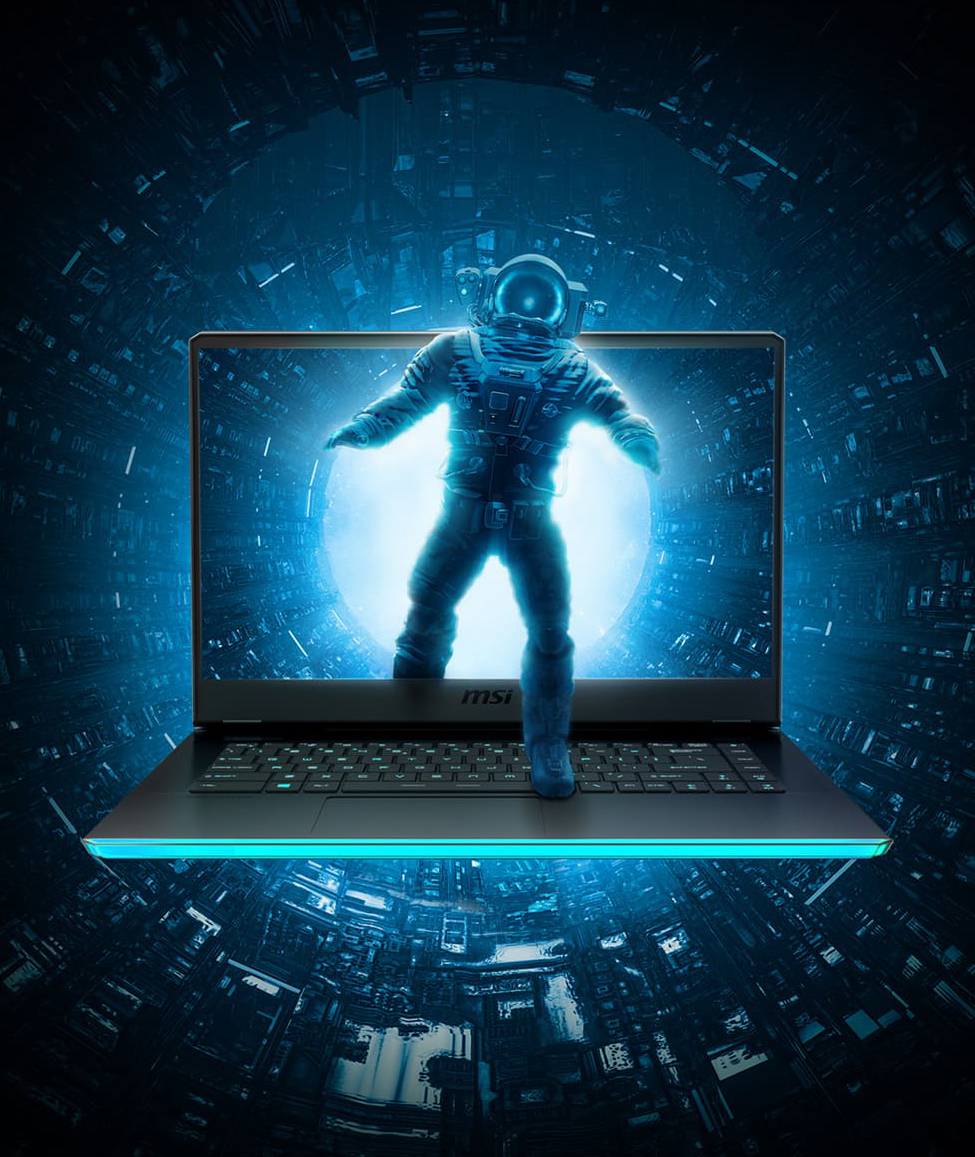 HIGH POWER 10TH INTEL CORE I7 PROCESSOR
The 10th Intel Core i7 10750H processor has six cores, 12 threads and a max boost frequency of up to 5.00 GHz. Whether it's single-core or multi-core performance, it will never disappoint. It is fast to handle both basis task and intensive gaming.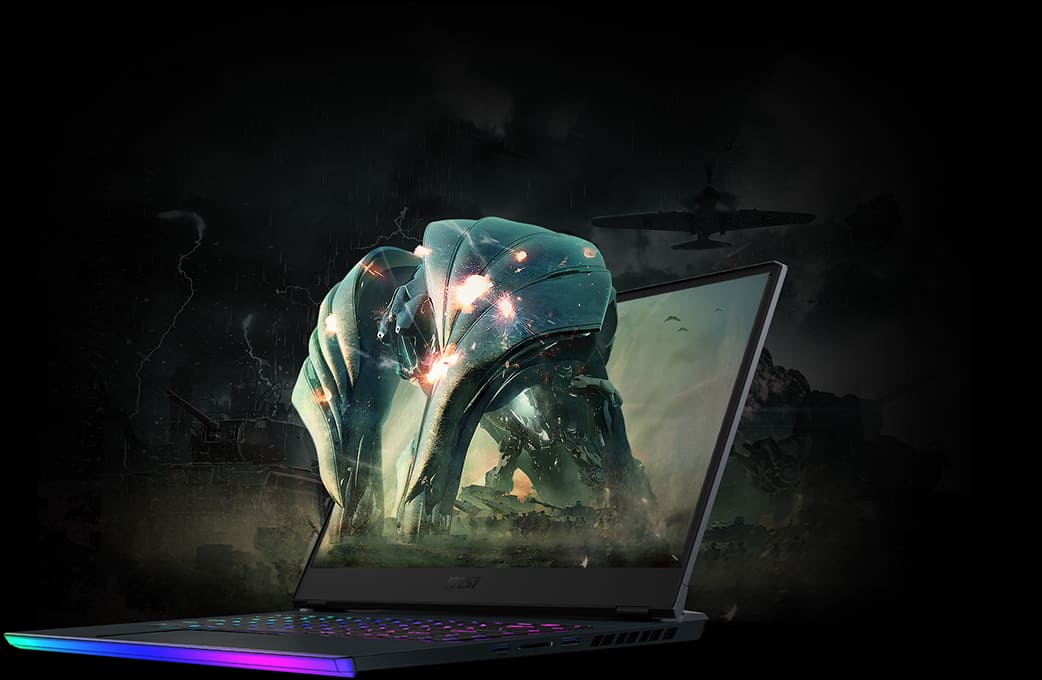 THE NEW GEFORCE RTX SUPER SERIES GRAPHICS
The new GeForce RTX SUPER Series has even more cores and higher clocks for super-fast performance compared to previous-generation GPUs. See every game come alive with super-fast ray tracing that delivers physically accurate shadows, reflections and lighting. Tap into Tensor Cores for super-powerful AI-processing. Advanced memory, performance boosts, and processing technologies make these GPUs the perfect weapon for hardcore gamers. Gear up and get superpowers.
Real-time Ray Tracing In Games
Ray tracing is the holy grail of gaming graphics, simulating the physical behavior of light to bring real-time, cinematic-quality rendering to even the most visually intense games like never before.
Powerful AI-Enhanced Graphic
Deep Learning Super Sampling (DLSS) is new RTX technology that uses the power of deep learning and AI to train the GPU to render crisp images, while running up to 2x faster than previous generation GPUs using conventional anti-aliasing techniques.

LIGHT IT UP WITH MYSTIC LIGHT
Showcase your ultimate RGB gaming theme with GE66 Raider. The new mystic light with panoramic aurora lighting design now expands across the entire front of the chassis. This grants granular control over lighting, creating virtually endless combinations in 16.8 million colors.
* Lighting effects are only for illustration. Actual effect may vary by software version.








BEST SURROUND VIEWING MODE
Expand your vision across multiple display with HDMI, Type-C & mini DisplayPort.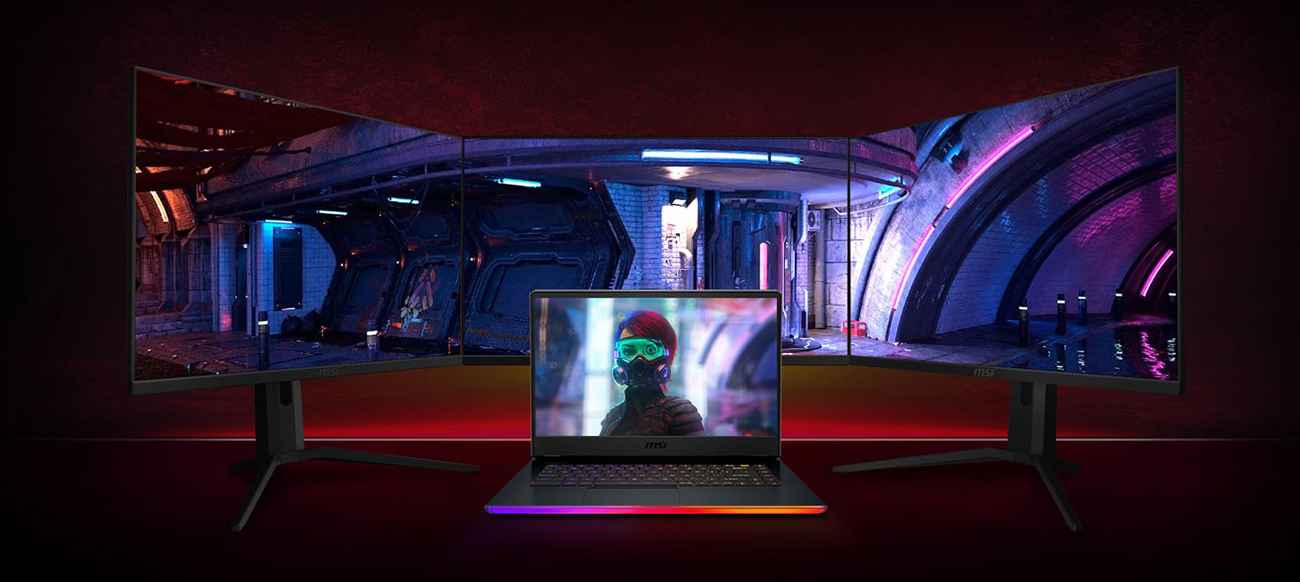 DIFFERENT ASPECTS, SAME PERFECTION
MSI exclusive True Color Technology provides different modes to best fit your various usages.

POWER THAT LASTS
The largest 99.9Whr battery in a gaming laptop, outlast your opponents.
* The legal battery limit you can bring on to a flight

REVOLUTIONARY COOLING FOR ENTHUSIASTIC GAMING
Dedicated thermal solutions for both the CPU and GPU with the new design Cooler Boost 5. The larger fans and wider heatpipes ensure maximum performance under extreme gaming.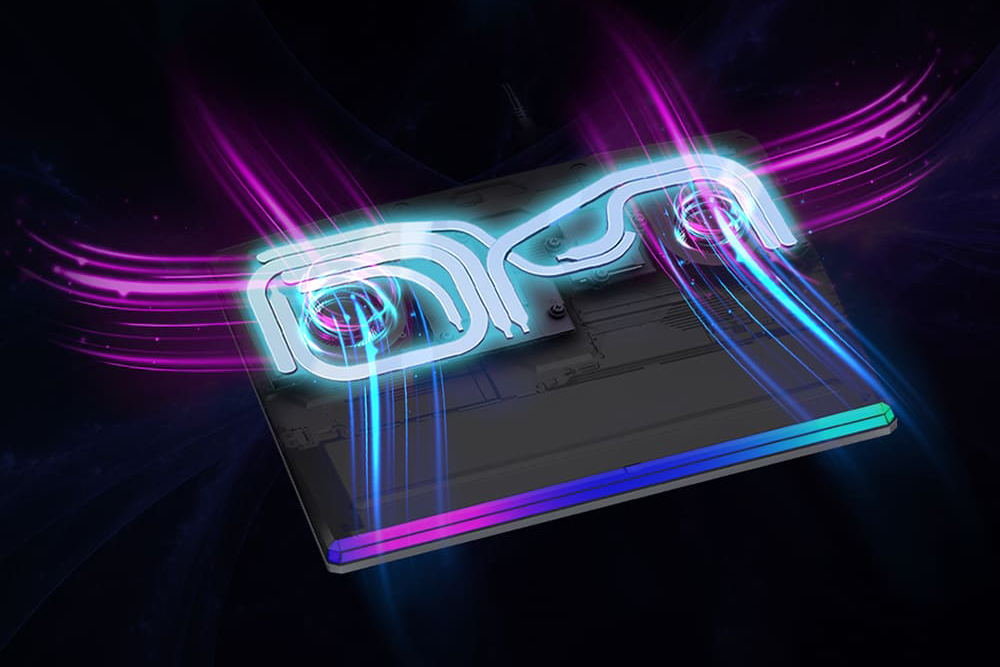 THE BEST CAM FOR THE BEST STREAMER
The GE66 leads the market to provide the most crystal clear and sharp 1080p web camera. No need to connect an external webcam, just stream your gameplay with the built-in one.
REDEFINE WIRELESS GAMING
The Wi-Fi 6 features 802.11ax standards and 3x faster than Wi-Fi 5, designed to deliver the lightning fast gameplay, the best streaming, and the most immersive communication experience. Play on the most optimal gaming settings with Killer Wi-Fi 6.
* Compared to 802.11 ac with based on theoretical maximum speeds in 5GHz transmission.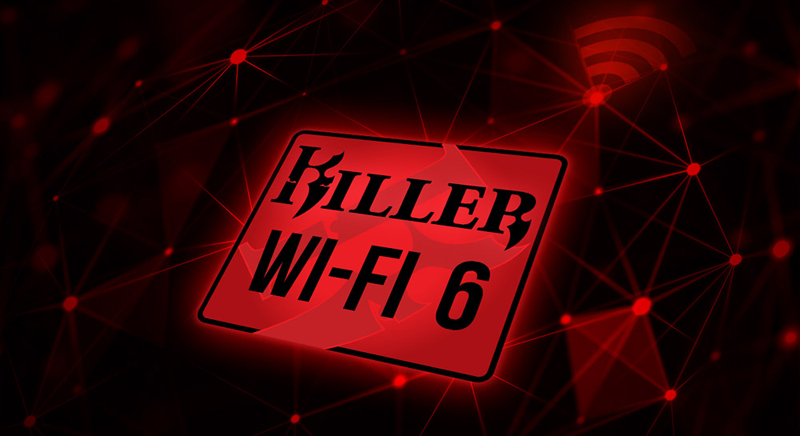 KILLER DOUBLESHOT PRO—PROTECTING YOUR PING
Stop losing games to lag with Killer DoubleShot Pro. Protect and prioritize networking traffic while preventing lag spikes to always game at your best. Gamers can easily manage bandwidth for each application with the user-friendly Killer Control Center.
* Optional. May vary by SKU and country.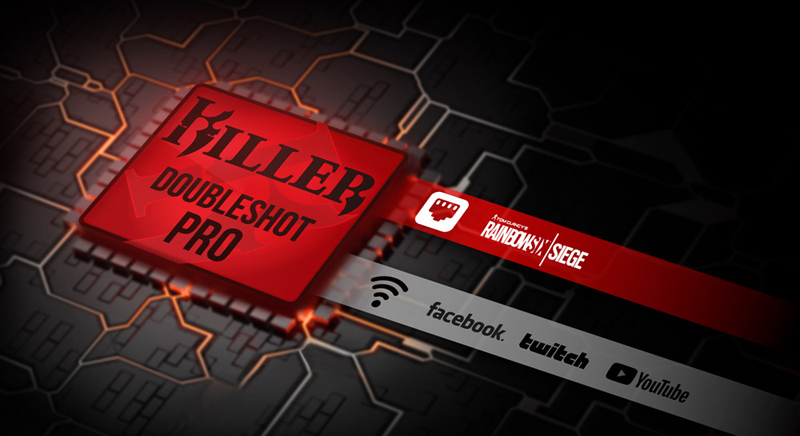 ELIMINATE WI-FI DEAD-ZONES WITH KILLER XTEND
Automatically extends your network range and prioritize critical traffics above the rest.
* Optional. May vary by SKU and country. Only supported with Killer 1550 series configuration, and may require driver update.

TUNED TO PERFECTION EXPERIENCE SUPERIOR SOUND WITH DUO WAVE SPEAKERS
Experience a new level of audio excellence with MSI's new front-firing Duo Wave Speaker in world-class Dynaudio sound system. Equipped with passive radiator technology, the front-firing design provides a fined-tuned and precise auditory euphoria.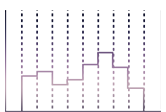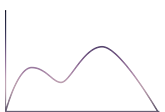 THE WAY MUSIC SHOULD BE
Immerse yourself in lossless music and enjoy the premium sound quality with Hi-Resolution Audio. Experience and listen to audio the way it was intended.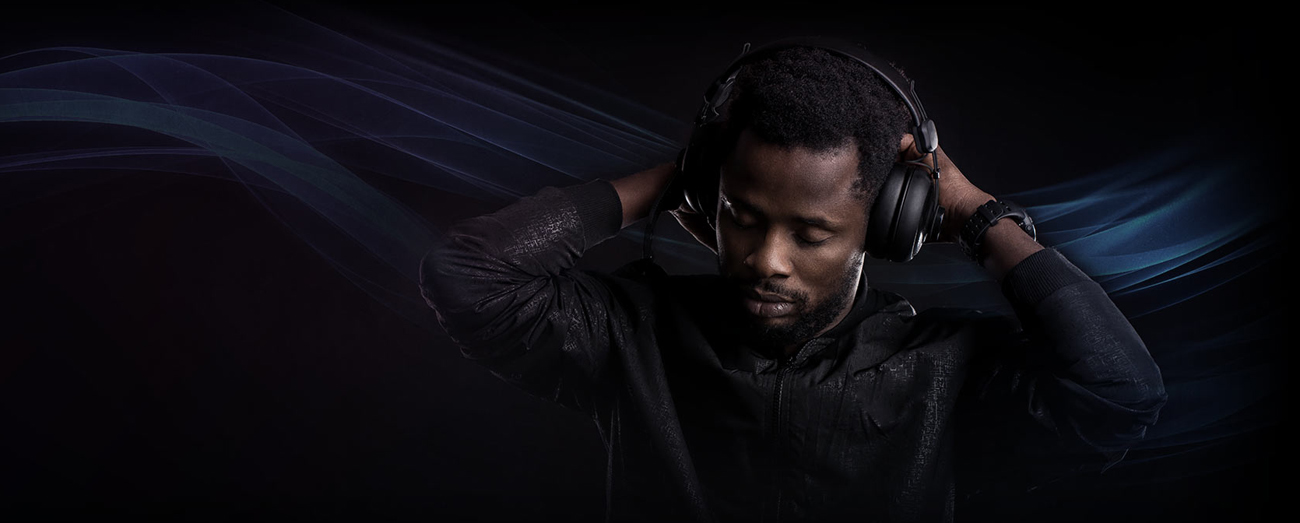 ALL NEW NAHIMIC 3 NEXT LEVEL
Enhance in-game 3D surround sound and have complete control over your music, movies, and conference calls.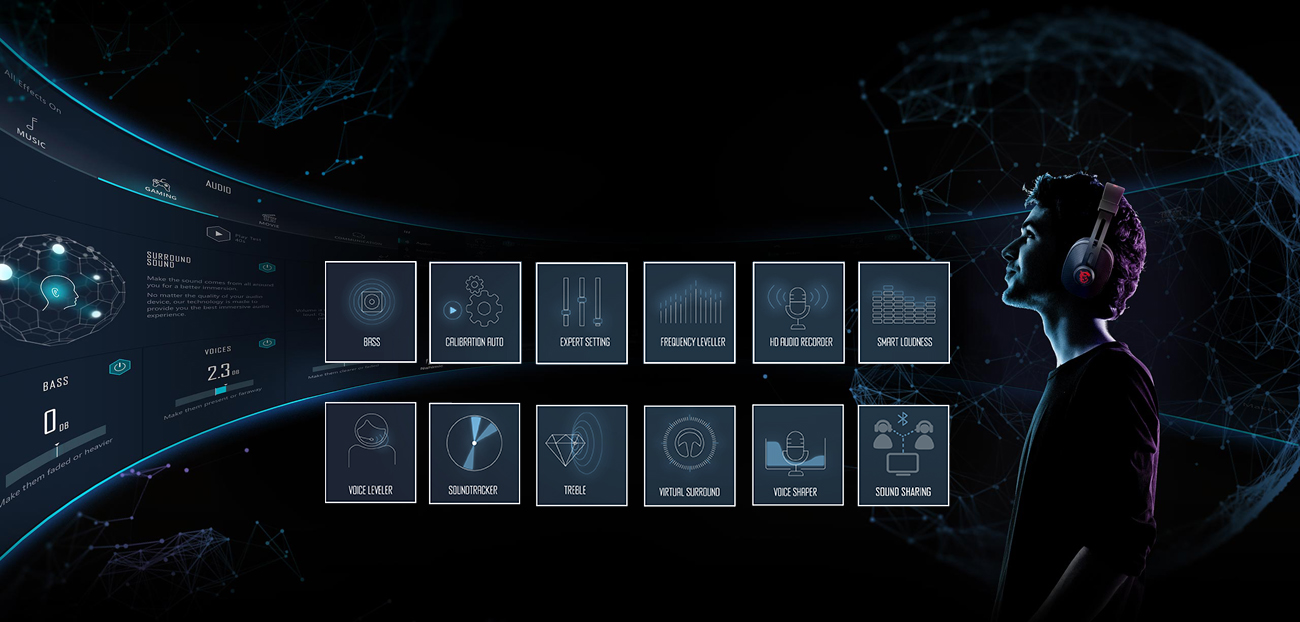 FREE BUFF FOR YOUR RIG
Monitor and optimize through various customization and freeing system memories to prioritize in-game performance.
* The interface and functionality may differ due to version change. Please download the latest Dragon Center through MSI official website.
MSI APP PLAYER
Developed under an exclusive partnership with BlueStacks, the MSI APP Player provides a seamless gaming experience between mobile gaming and the PC. It enables gamers to utilize customizable features such as RGB keyboard lighting, better graphics, and multi-tasking.
* Hotkey backlighting function only supports the models with Per-Key RGB feature.
STEELSERIES ENGINE 3 (SSE3)
Transform your keyboard into a command center by combining multiple keys into one key command, and sync across all SteelSeries gears.
* User interface may vary by models.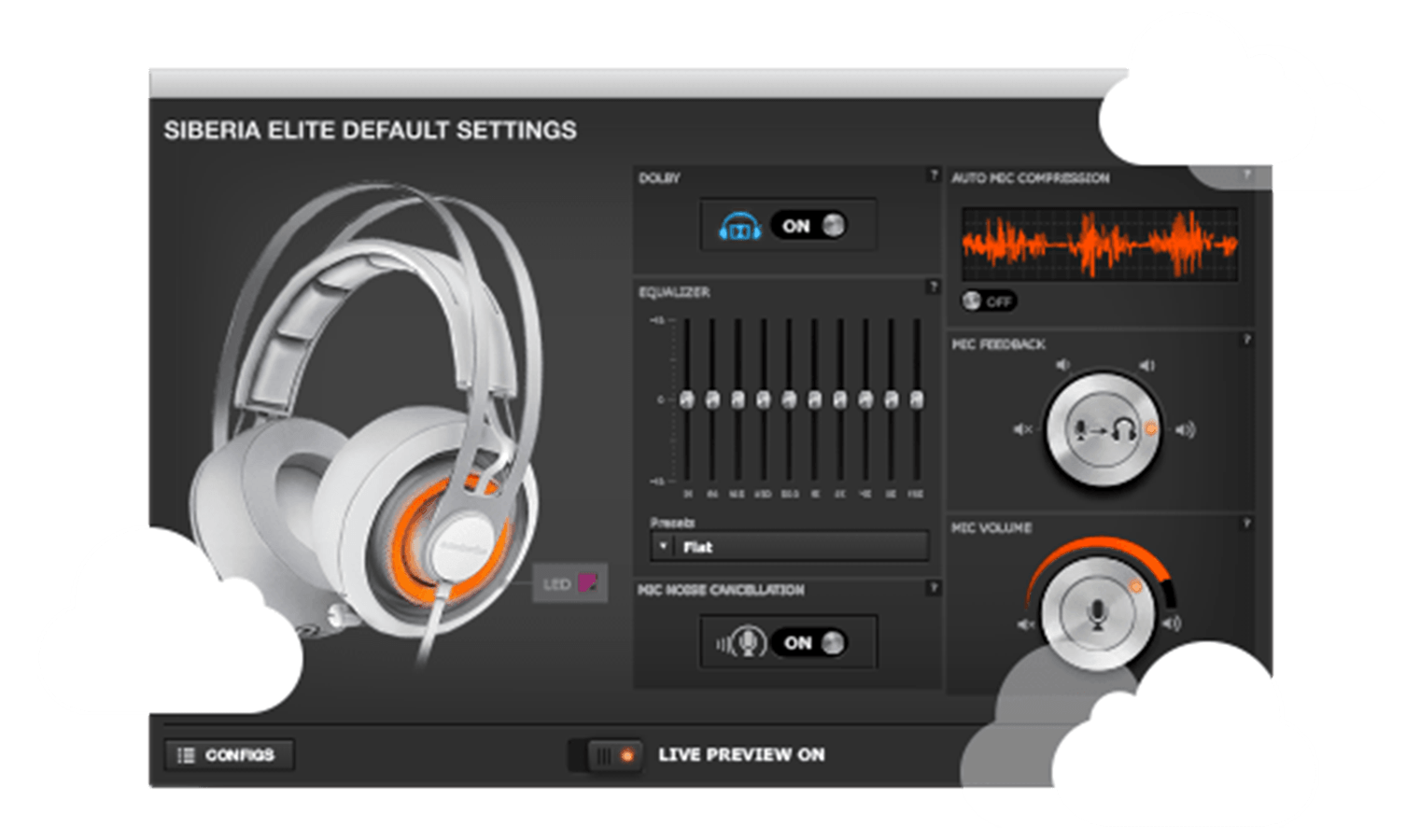 / STEELSERIES CLOUDSYNC /
Users now have the ability to backup, share, and sync your configuration profiles through the SteelSeries CloudSync across all your platforms. Simply log in with your SteelSeries ID and all your configurations will be available whenever you are.
/ ONE APPLICATION /
The SteelSeries Engine 3 was created as a unified software suite for SteelSeries hardware catalog going forward. Currently it works with the device of keyboard, headset, and mouse.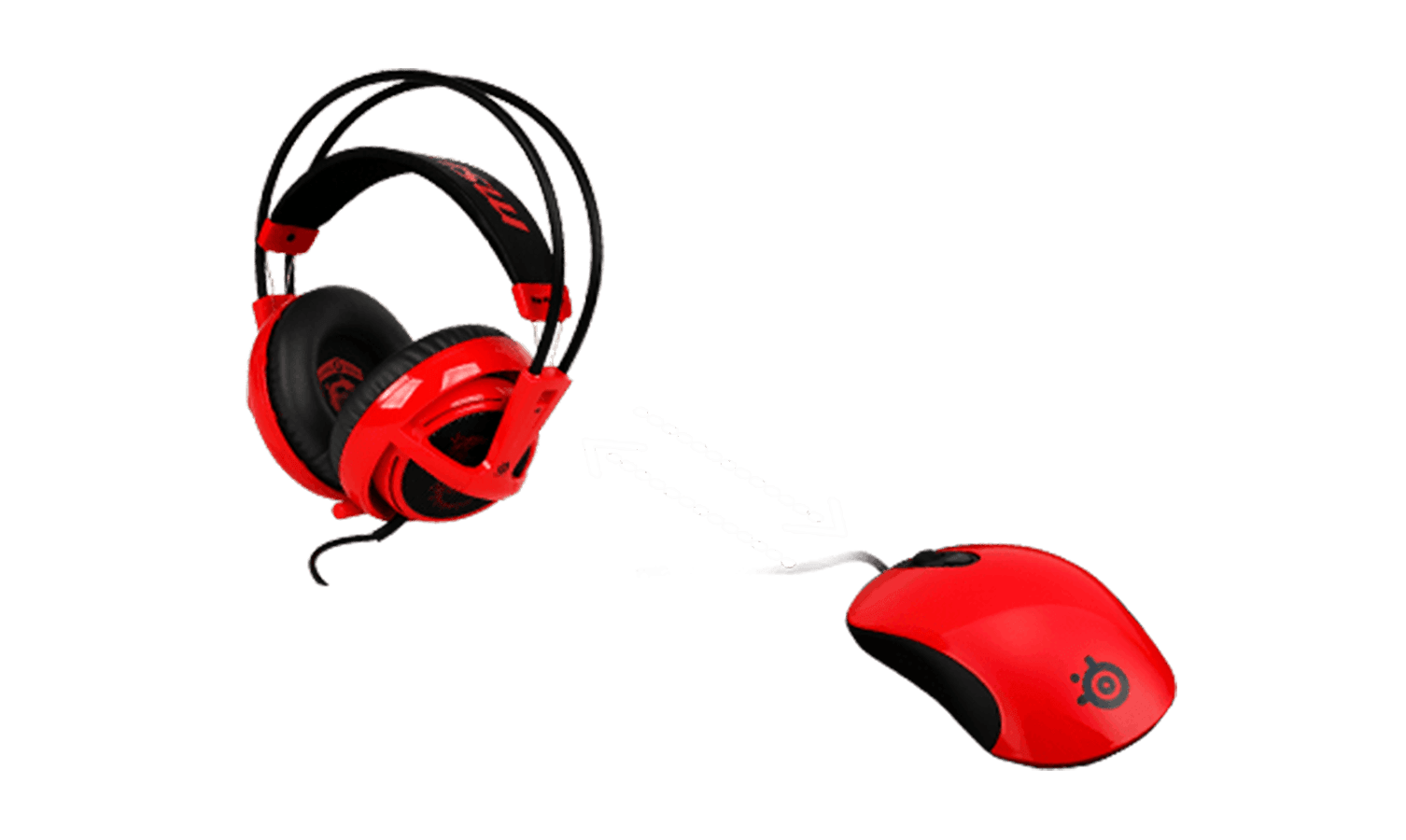 / INTERDEVICE COMMUNICATION /
Thanks to the unified software we have opened up new lines of communication between devices. Your devices will fluidly work together, for instance clicking the zoom/scope button on your mouse could activate an equalizer for your headset that focuses on the highs for better listening to footsteps.
/ SENSE GAME STATS DIRECTLY THROUGH KEYBOARD /
SteelSeries GameSense talks directly to your game and shall grant you the capability in playing games more intuitively. Through backlit color and LED brightness of the keyboard, users may receive real time game stats like ammo levels, health levels, tool durability, and take immediate actions to respond to these changes, gaining full control during gameplays.

FULL SUPPORT FOR ALL POSSIBILITY
The GE66 Riders comes with the most complete I/O ports to support all kinds of data transmission or display output. Giving gamers the maximized flexibility in using the laptop.