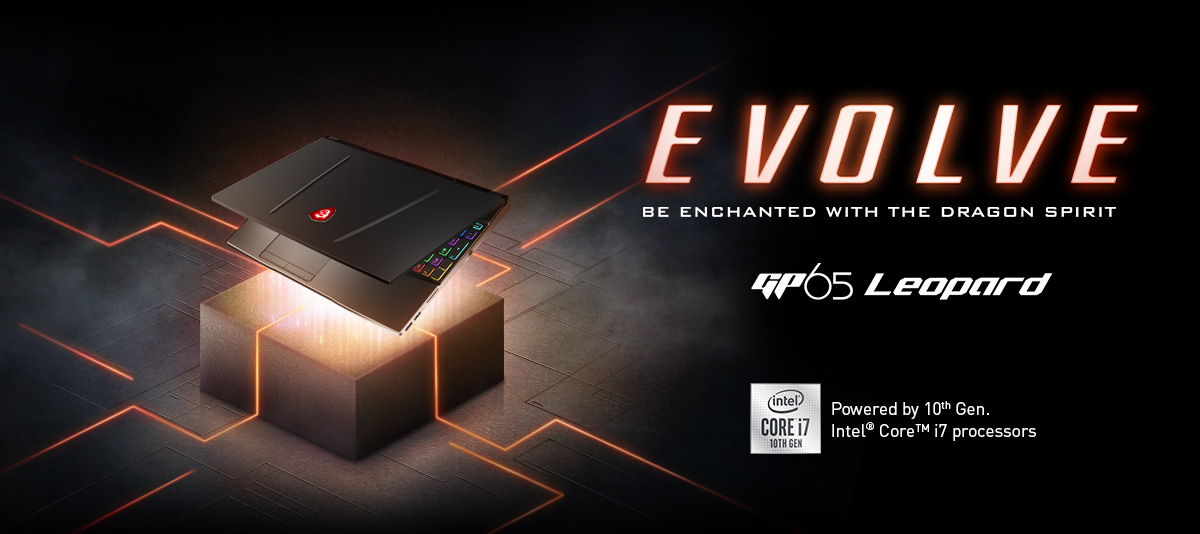 Evolve and Start Ahead. Choose the Dragon Spirit with the latest MSI Gaming Laptops equipped with 10th Gen. Intel® Core™ i7 processors & the latest GeForce® RTX graphics designed for gamers with style. Head first into the New Generation.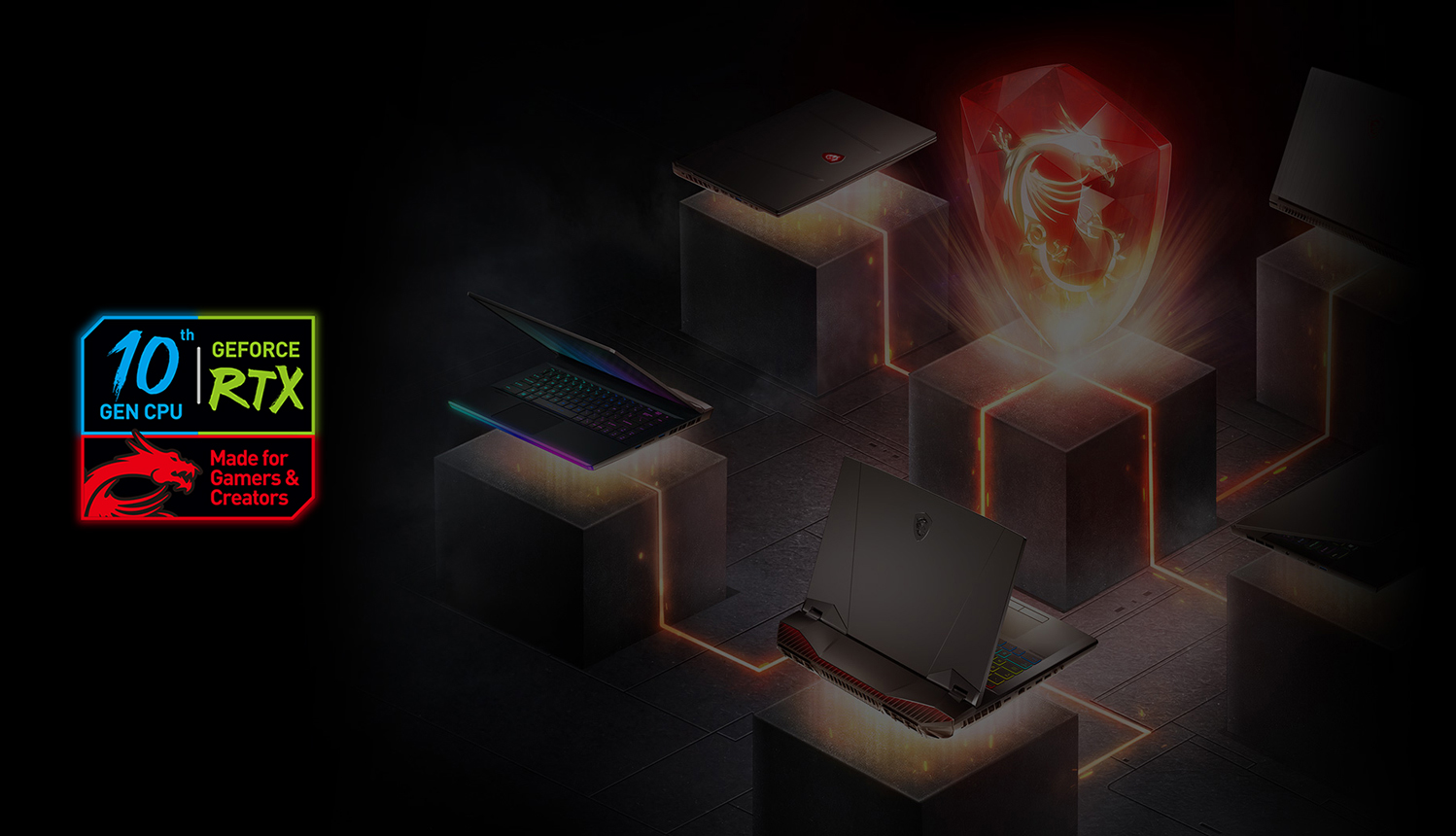 OUTPLAY THE COMPETITION
Experience a 15% boost in computing from last generation. The Leopard equips the 10th Gen. Intel®Core™ i7 processor with the upmost computing power to bring you an unparalleled gaming experience.
Up to 15%
Performance boost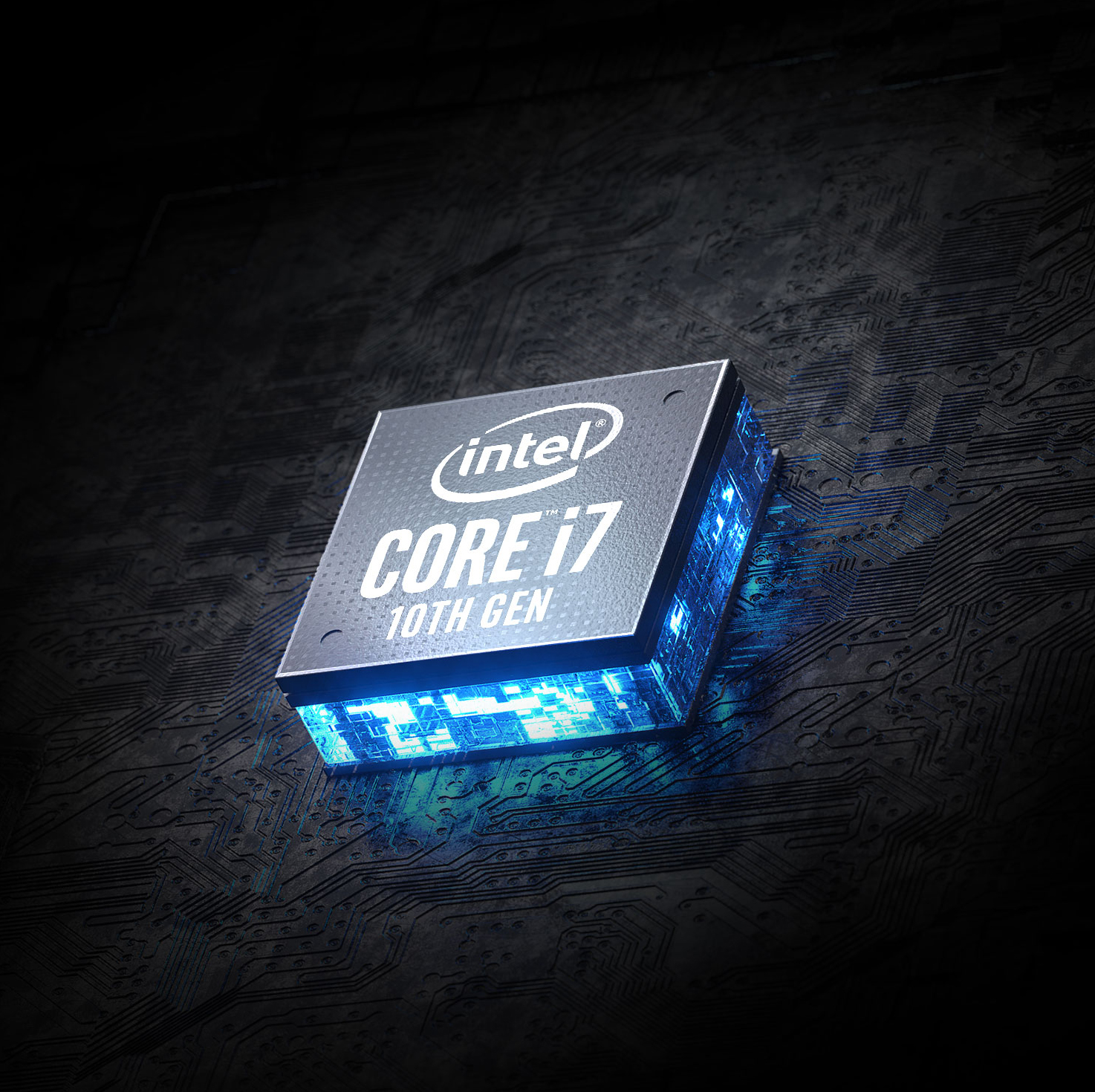 Real-Time RAY TRACING in Games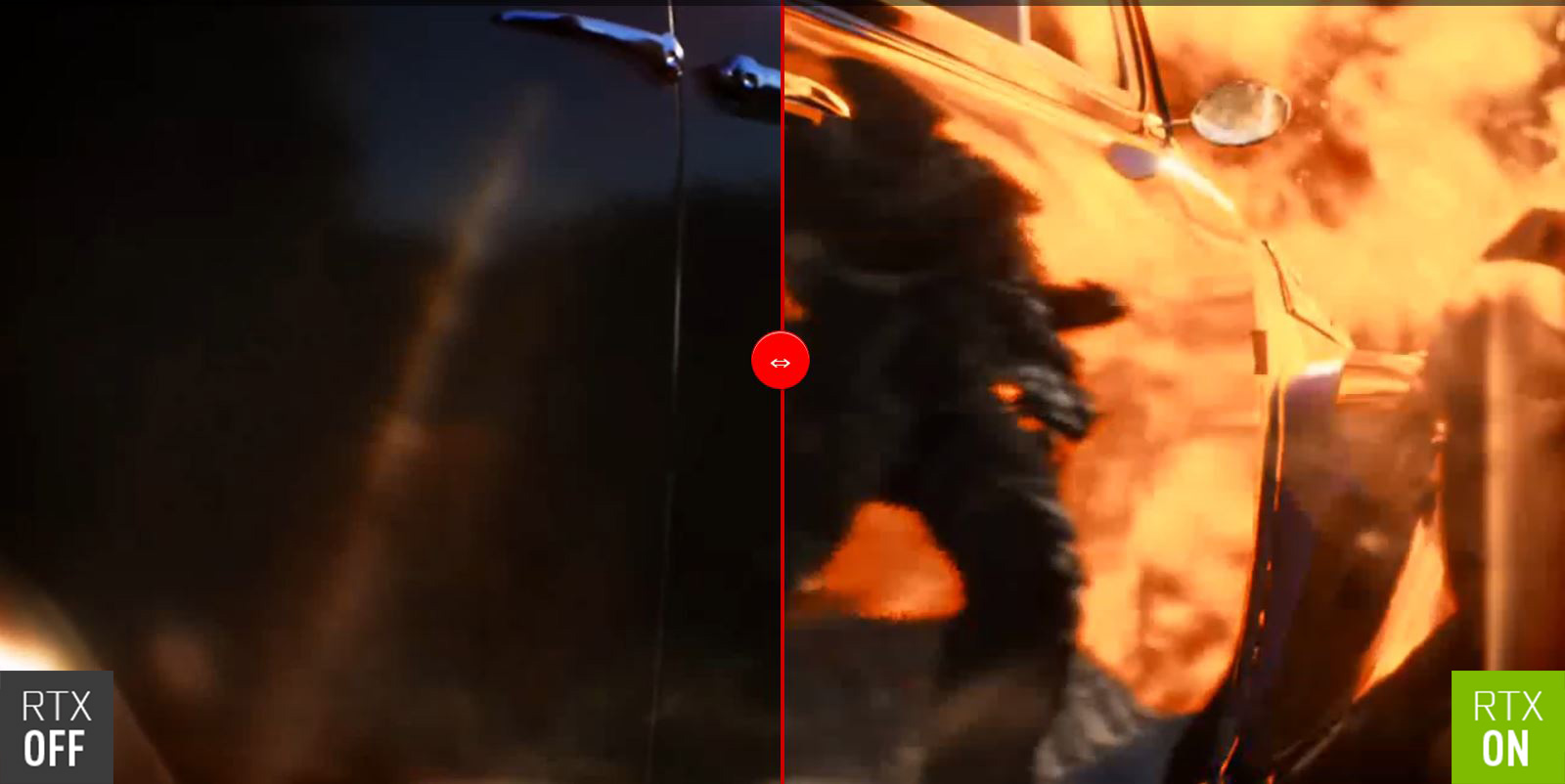 Powerful AI Enhanced Graphic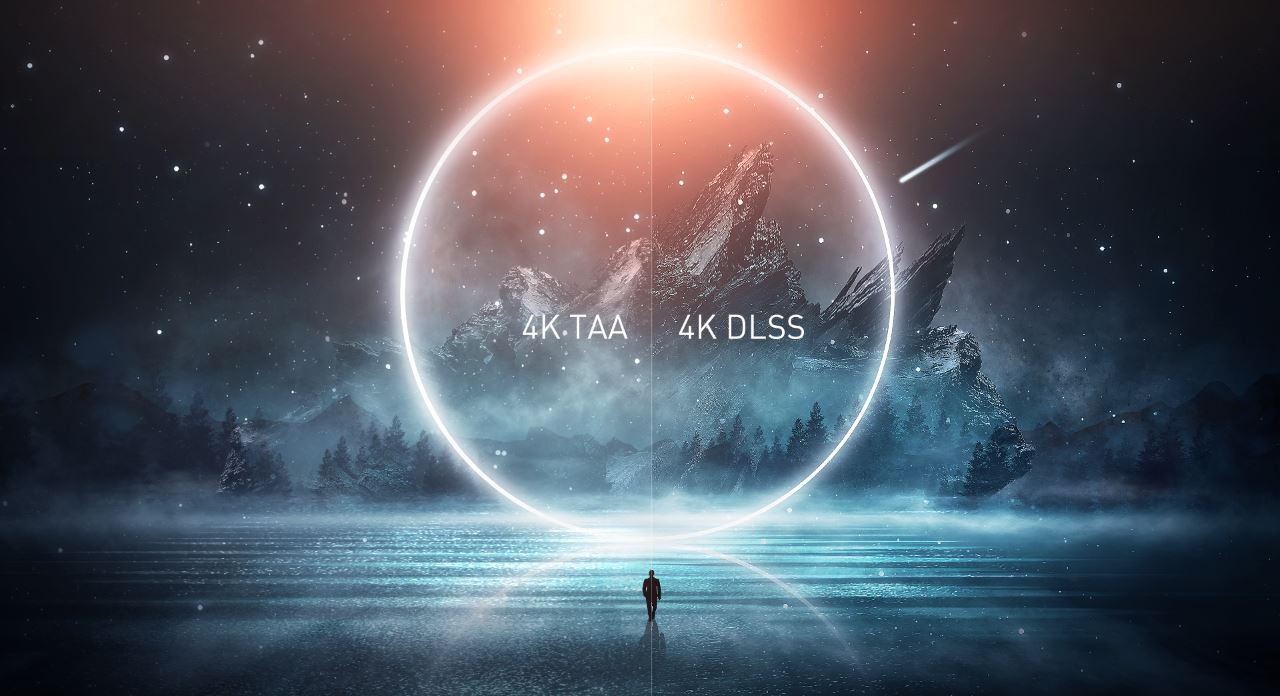 POPULAR DESIGN NOW COMES IN COLORS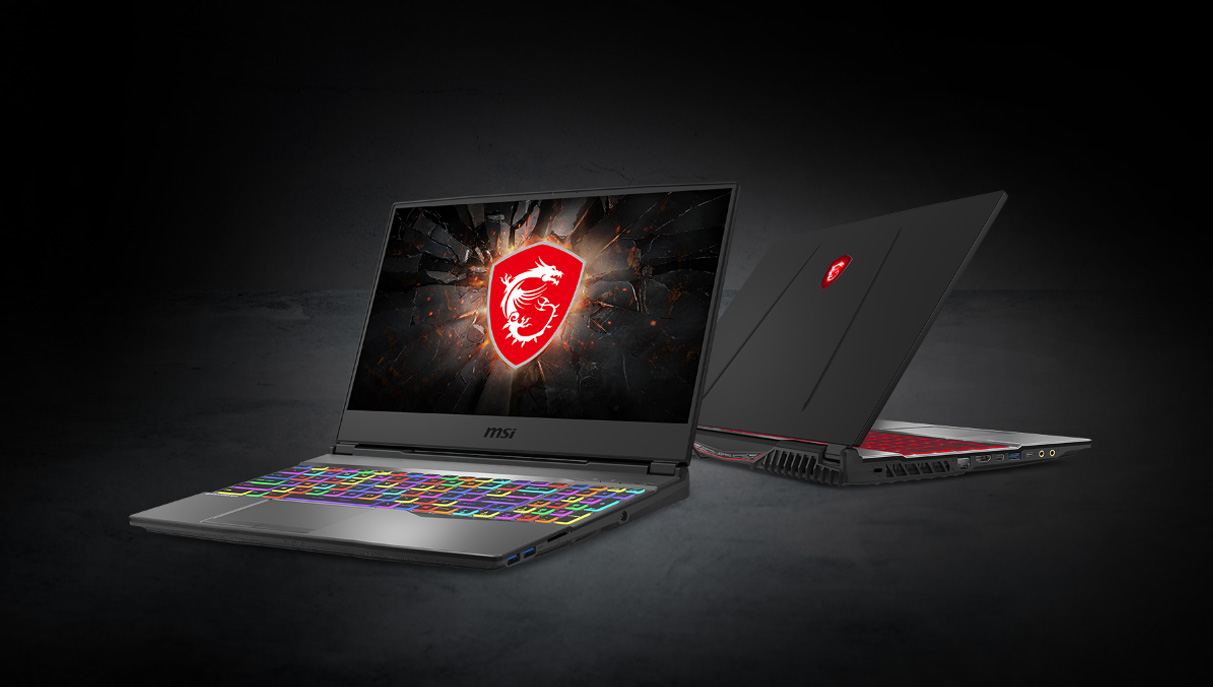 Per-Key RGB Backlight Version
Red Backlight Version
PERFORMANCE AND STYLE IN PERFECT HARMONY
Straight from the bloodline of the legendary GP series comes a roaring beast with sporty design and powerful performance. With the new GP series, you own thegaming world.

* Optional. This feature may vary by SKU and country.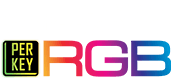 PER-KEY RGB GAMING KEYBOARD BY STEELSERIES TAILOR YOUR KEYBOARD
Customize each key and receive real-time in-game through the keyboard's lighting effects or choose any of the present lighting effects and show your true colors.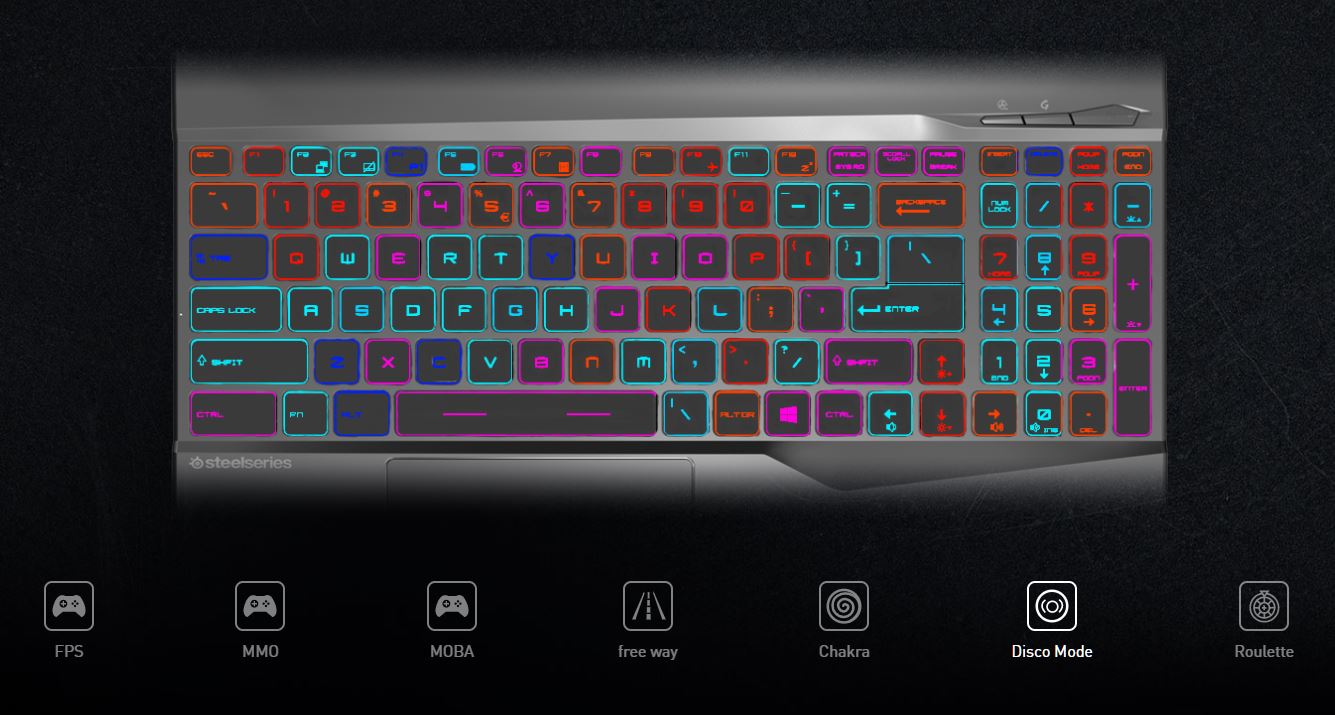 * Optional. This feature may vary by SKU and country.

144HZ IPS-LEVEL THIN-BEZEL GAMING DISPLAYUNPRECEDENTED SPEED AND CLARITY
The fastest gaming display brings you the most vibrant visuals so younever miss a beat.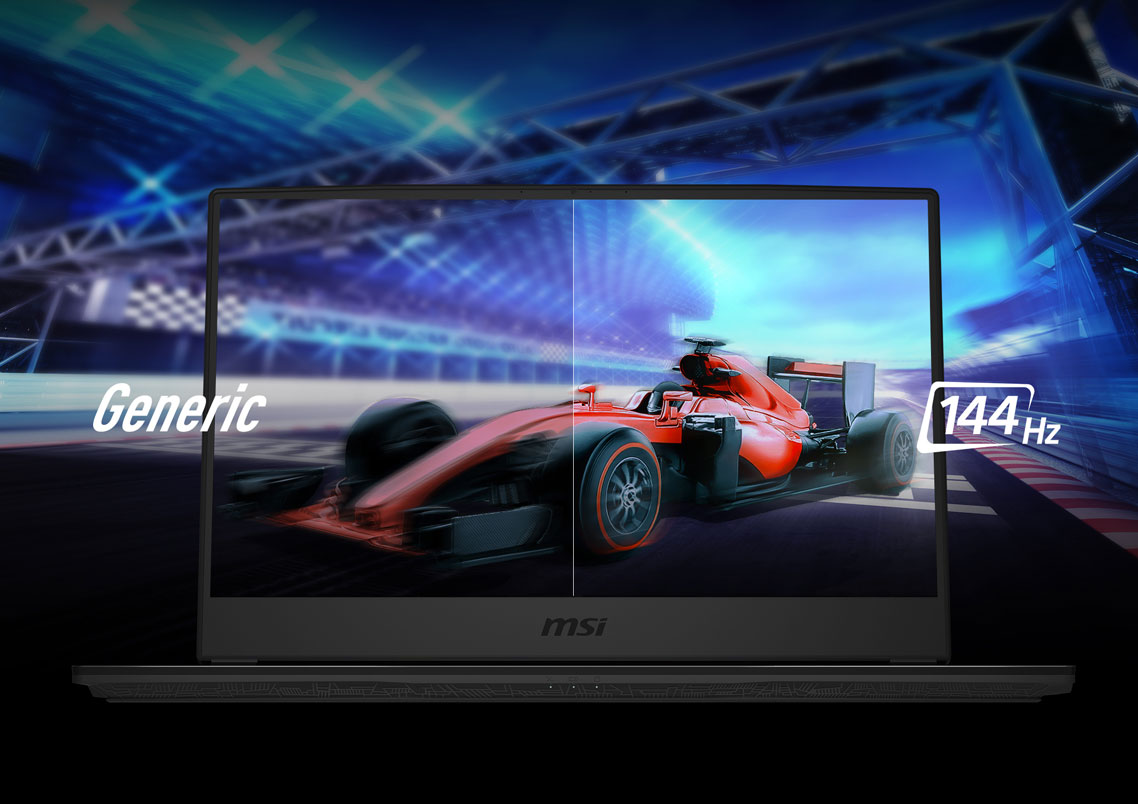 * Optional. May vary by SKU and country. MATRIX DISPLAYMULTI-TASK WITH UP TO 3 MONITORS
Expand your vision across multiple display with HDMI and miniDisplayPort, and enjoy up to 4K (3840x2160) resolution output for some extra productivity and fun.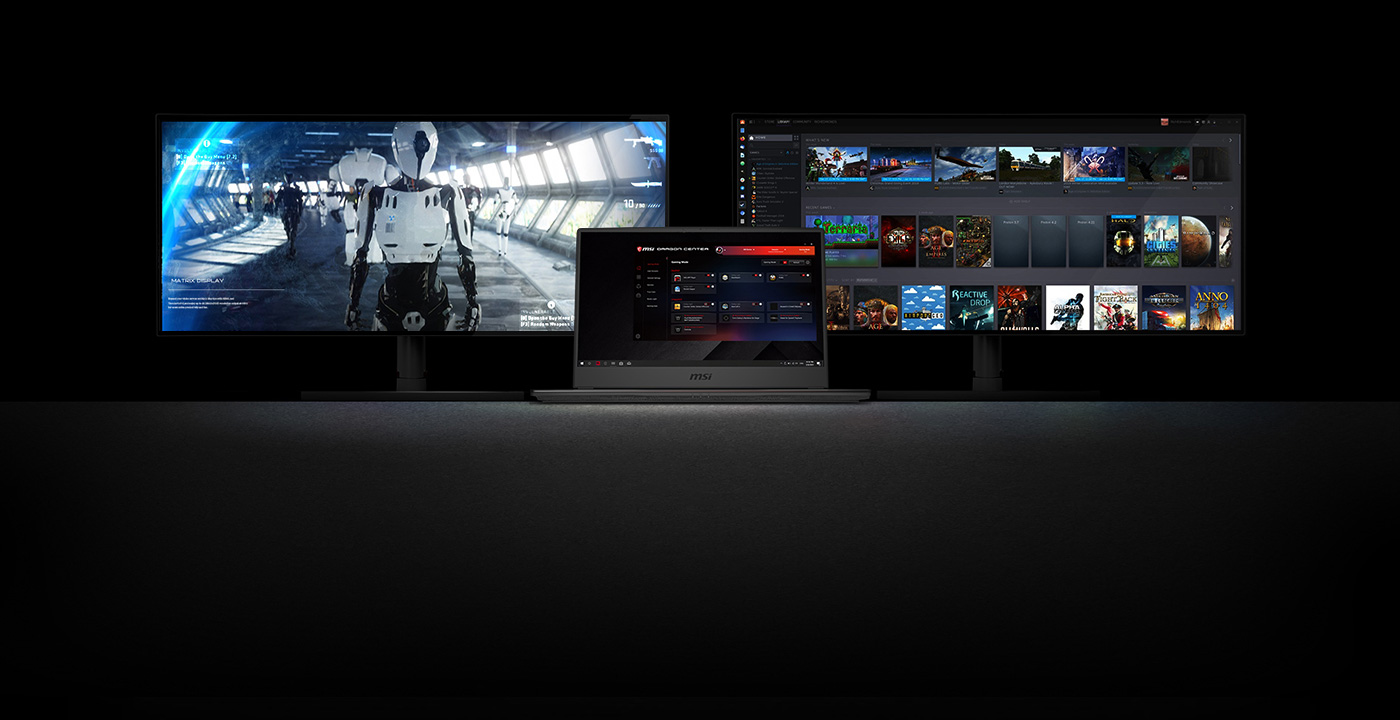 REVOLUTIONARY COOLING FOR ENTHUSIASTIC GAMING
Dedicated thermal solutions for both the CPU and GPU with a total of 7 heat pipes ensure maximum performance under extreme gaming.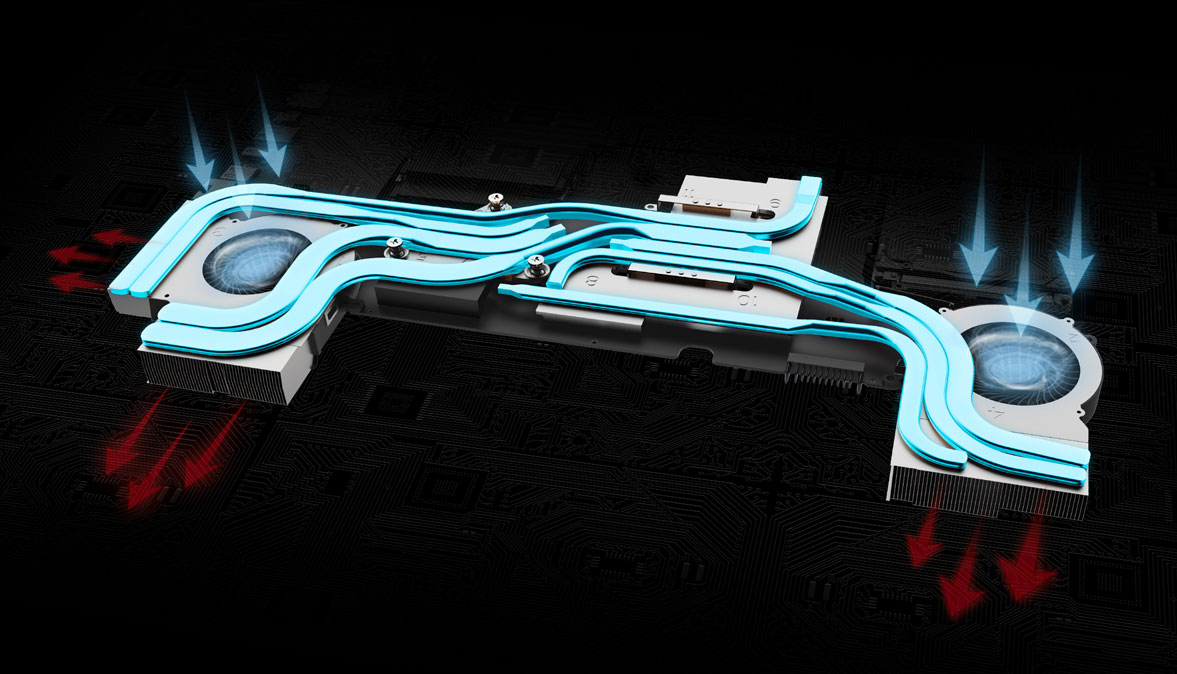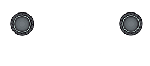 5 TIMES BIGGER THAN OTHERS LOUDER SOUND,MORE RESONANCE, AND HIGHER QUALITY
Feel every engine sound wave roaring past with upgraded giant speaker sand world-class Dynaudio sound system. The innovated design with 5x bigger chamber space generates top-notch auditory sensation. The oversize 2 speakers + 2 woofers creates a realistic, fulfilling sound, and immersion.
5X BIGGER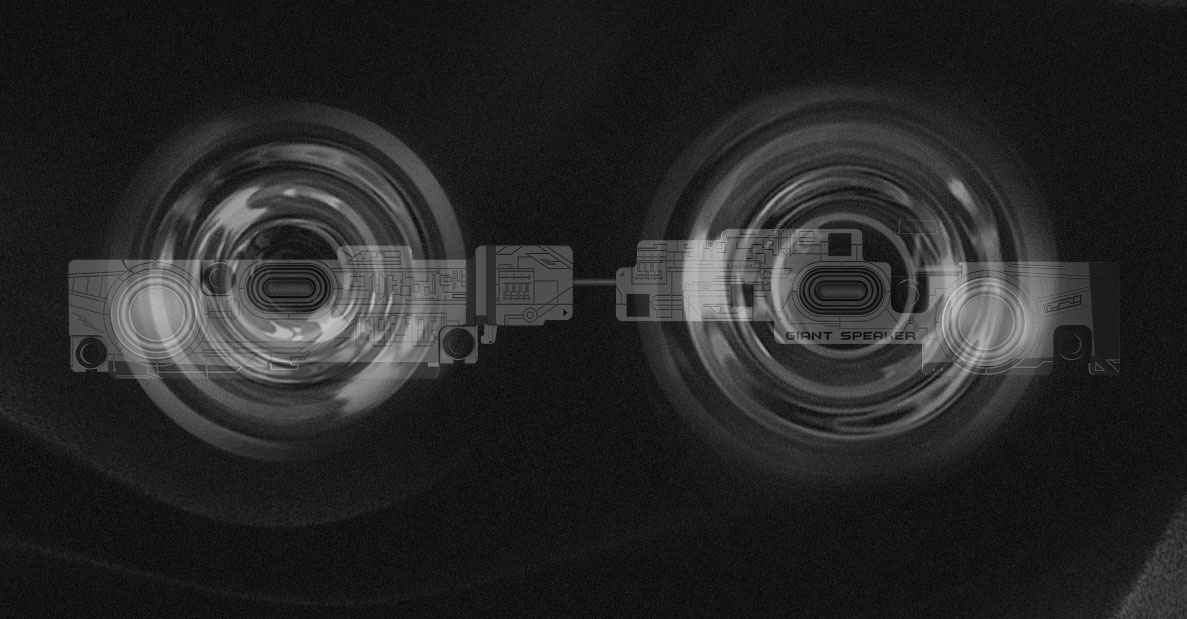 THE WAY MUSIC SHOULD BE
Immerse yourself in lossless music and enjoy the premium sound quality with Hi-Resolution Audio. Experience and listen to audio the way it was intended.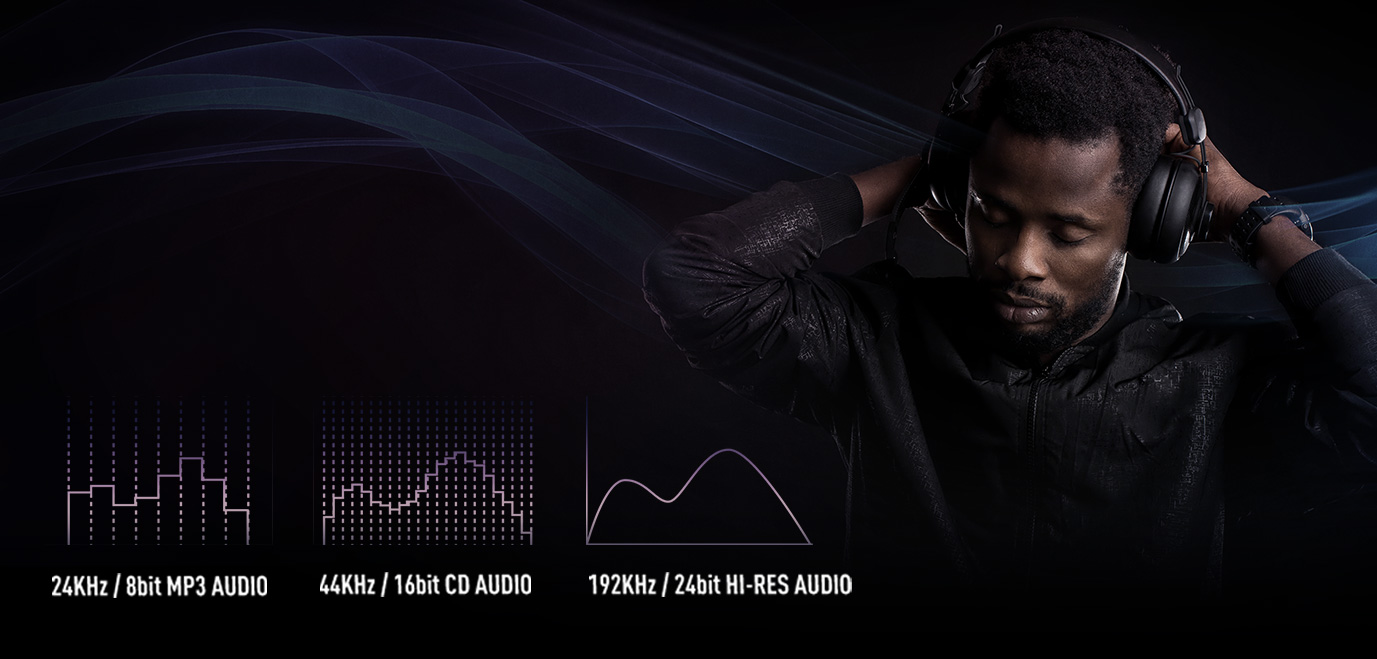 ALL NEW NAHIMIC 3 NEXT LEVEL AUDIO IMMERSION
Enhance in-game 3D surround sound and have complete control over your music, movies, and conference calls.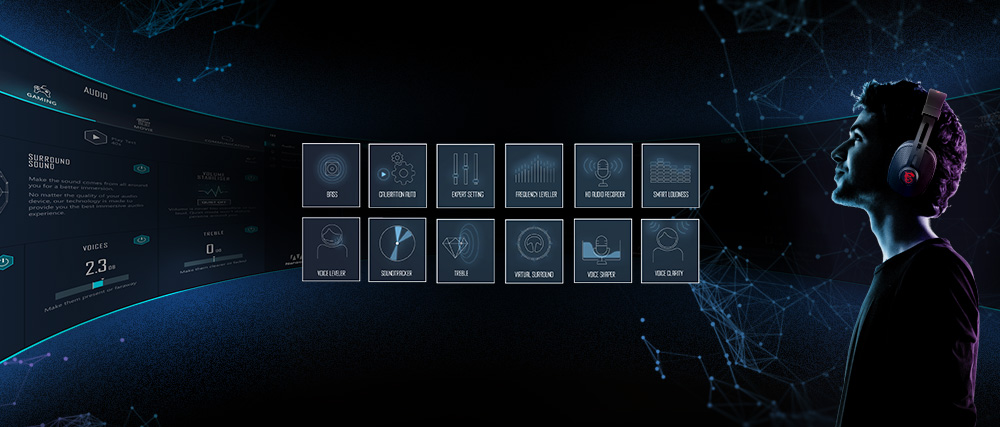 * Use your headphones and experience the audio with and withoutNahimic.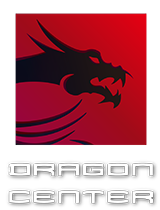 Free Buff to Your Rig
MSI's exclusive Dragon Center software helps you control and customize your MSI laptop the way you want. Monitor, adjust and optimize easily through one unified system.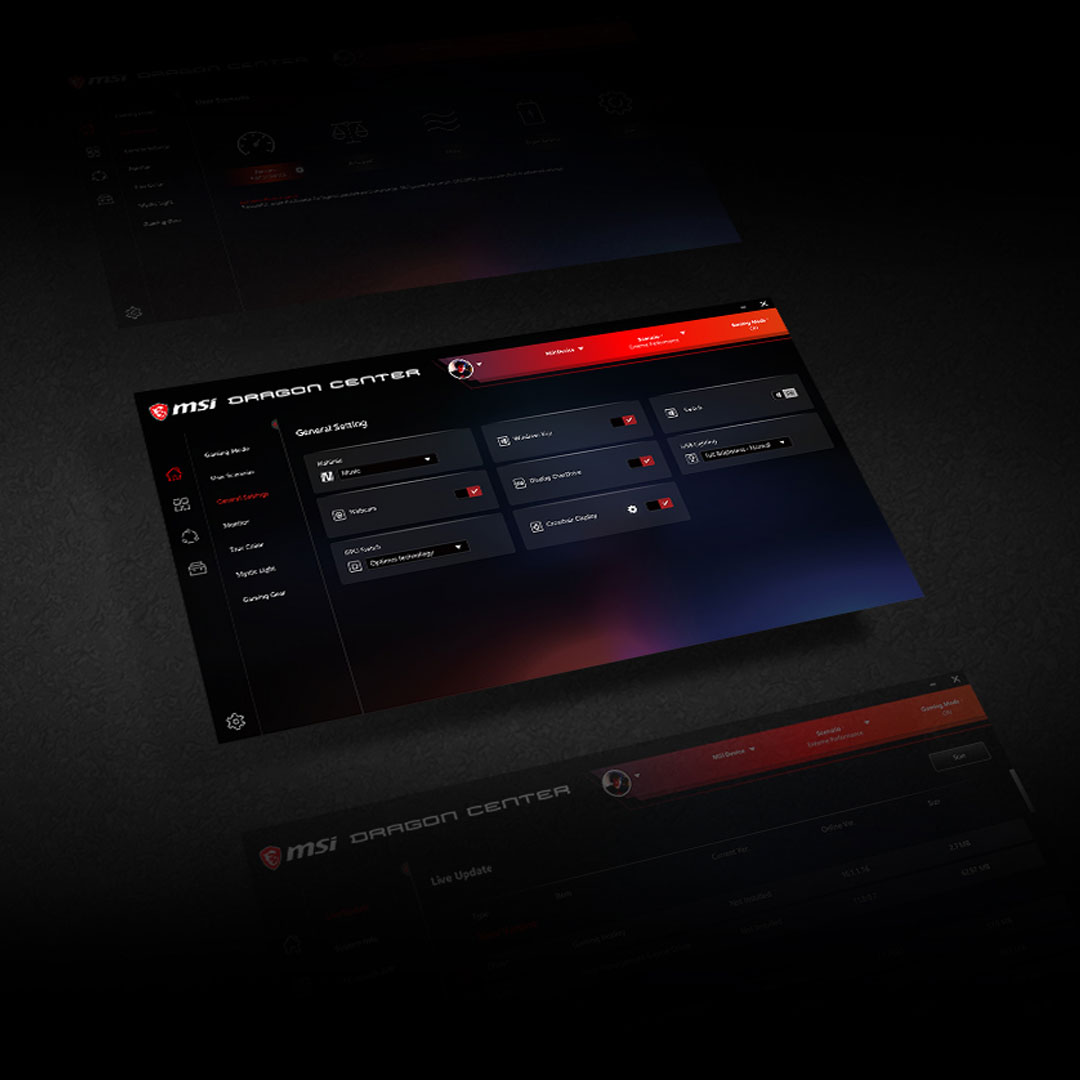 *The interface and functionality may differ due to version change. Please download the latest Dragon Center through MSI official website.

MSI APP PLAYER
Developed under an exclusive partnership with BlueStacks, the MSI APP Player provides a seamless gaming experience between mobile gaming and the PC. It enables gamers to utilize customizable features such as RGB keyboard lighting, better graphics, and multi-tasking.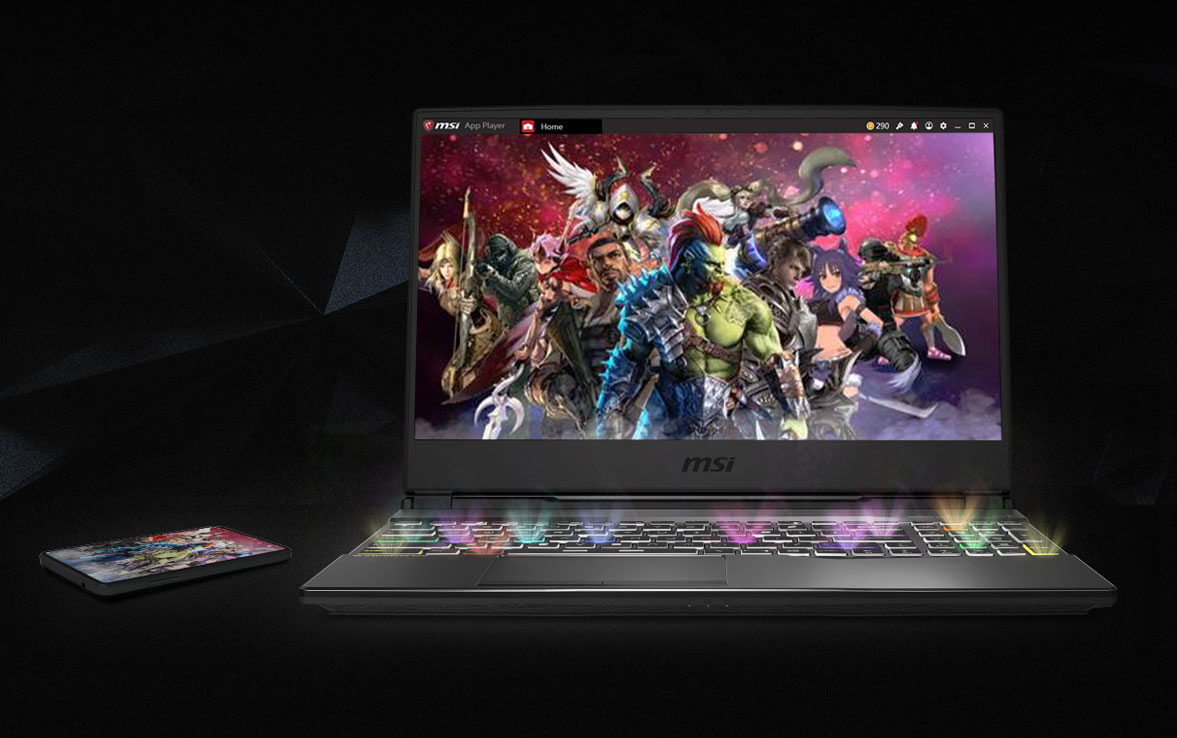 * Hotkey backlighting function only support the models with Per-KeyRGB feature.

STEELSERIES ENGINE 3 (SSE3)
Transform your keyboard into a command center by combining multiple keys into one key command, and sync them across all SteelSeries gears.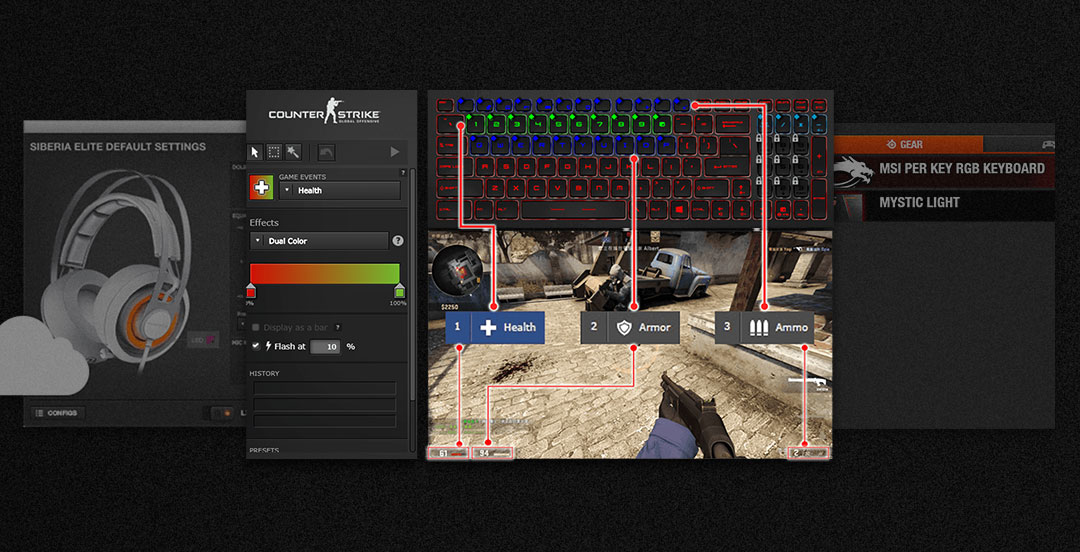 *User interface may vary by models.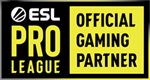 "OUR CONTINUED PARTNERSHIP WITH MSI HAS ALLOWED PLAYERS AND FANS AT ESLTOURNAMENTS TO EXPERIENCE ESPORTS INUNPRECEDENTED WAYS."
- Paul Brewer, SVP Brand Partnerships, ESL.