Born to be a Great Gaming Laptop
Experience desktop-class gaming Performance with the MSI GE Series GE72 Apache-027 Gaming Laptop. It's engineered with the industry-leading hardware – speedy Intel Core i7 4720HQ processor, up to 16GB memory, and premium GeForce GTX 965M, boasts the best gaming keyboard designed by SteelSeries, and features excellent dual-fan cooling system, giving everything you need in the fiercest gaming world. Confidently play the hottest tittles with unrivaled speed, and enjoy unprecedented visual and audio experience.
Features at a Glance
Speedy Intel Core i7 4720HQ quad-core processor
Powerful boosted performance NVIDIA GeForce 965M graphics
Super-efficient dual fan cooling design with Cooler Boost 3
Immersive Dynaudio speaker system for a premium audio experience
Matrix Display allows support for up to two external displays
Wide-view angle display produces accurate and vivid colors
Obliterate the Opposition with Unrivaled Gaming Power.
Refitted and rebuilt, the new GE72 Apache is a powerful and portable weapon in the hands of any gamer.
The high-end Intel Core i7 4720HQ quad-core processor runs at stock speed of 2.60 GHz, offering massive computing power. This means you can enjoy smooth, lag-free gameplay – never have to slow down. Up to 16GB high-bandwidth memory further optimizes your system's performance, allowing for snappy system response and extremely smooth multitasking. The 1TB HDD gives you plenty of room to store your files, games, or other media content.
A cutting-edge design, 46% improved battery life with the performance to back it up, makes it a formidable machine and a force to be reckoned with.
Optimized for the Ultimate Gaming Experience
The next-generation GeForce GTX 965M brings serious gaming performance to the notebook, driving impressive 1080p gameplay at ultra-settings in sleek new designs.
Get the power to play challenging games like Shadows of Mordor, Far Cry 4, and EVOLVE at ultra-settings at 1080p.
Next-generation NVIDIA Maxwell architecture delivers advanced performance, power efficiency, and gaming features for truly unique ways to game.
Enjoy an incredible 60% faster performance than the previous-generation GeForce GTX 860M.
A Dedicated Keyboard - Built by the Pros for Gamers
SteelSeries is renowned for its legendary gaming peripherals. The gaming keyboard designed by SteelSeries has been integrated into the DNA of MSI's gaming laptops. Superb performance, accurate feedback and customizability give gamers the edge in competitive play and the best gaming experience you can get on a notebook. Unlock the true potential of the keyboard with the SteelSeries Engine for limitless customization.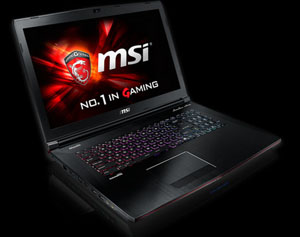 Immerse Yourself into Full HD Gaming World
Whether you're the hero or the villain, get ready to be immersed in a Full HD gaming world through the stunning 17.3" EDP wide viewing angle display.
Unlike Anything You've Heard
Dyanudio sound technology brings your games to life with the perfect combination of Hi-Fi speakers and a subwoofer for an incredible audio experience that is loud, clear and immersive.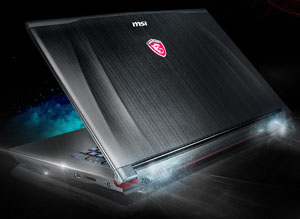 Efficient Dual Fan Thermal Solution
Engage in constant battle without breaking a sweat with the super-efficient dual fan cooling design. Dedicated heat pipes for both GPU and processor significantly reduce heat while maximizing dissipation, and maintain system stability and cool temperatures even after long sessions of gaming.
Killer Gaming LAN
The benefit of the Killer Gaming LAN is the "Advanced Game Detect" technology, which recognizes online game data packs and processes them first, accelerating them in the process. The best weapon against stuttering characters, freeze-ups, and lagging, it vastly improves all the online experience.
HDMI-ready
Enjoy the awesome HD video playback now. This gaming laptop is equipped with an HDMI port to support the latest and most innovative signal outputs, providing you with an unprecedented visual experience.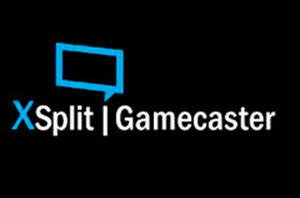 Streaming Made for Everyone*
Designed to make the user experience exceptionally smooth with low resource usage, superior features, and intelligent UI, XSplit Gamecaster makes live streaming easier and more entertaining than ever.
Note:*6 months free trial upon activation