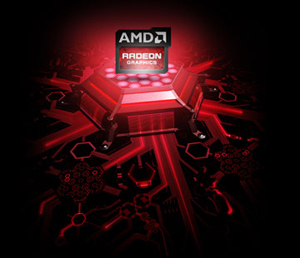 The Mantle Of Power

The AMD Radeon™ R9 M200 Series of GPUs provide a potent combination of immersive features and performance that you deserve for all your games, applications, and entertainment - while also providing intelligent power features to extend battery life. Games enabled with the revolutionary Mantle API will unlock their true performance and image quality. It's a game-changing innovation developed by AMD for Radeon™ GPUs.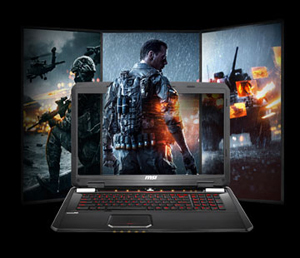 The Battlefield Just Got Bigger
AMD Eyefinity
Expand your experience with AMD's Eyefinity Technology. Take to the fields and become part of the game with the only gaming laptop to support AMD Eyefinity Technology, bringing immersion to a whole new level of awesome.
4K Support
Deliver true HD gaming with the 4K ready HDMI output and prepare yourself for battle on the big screen in an eye opening experience.
Gaming Just Got Personal
Perfectly crafted, extremely accurate; the SteelSeries keyboard was designed to provide the best gaming experience with full color backlit LED lighting, completely customizable, tactile feedback and highly efficient anti-ghosting capabilities.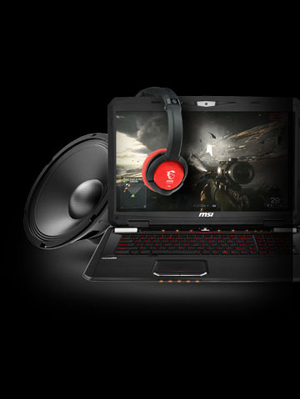 Live, Feel and Hear the Sounds of War
Sound Blaster Cinema
Designed to bring the same great audio experience found in live performances, films, and recording studios, Sound Blaster Cinema Delivers a much more realistic and immersive experience while making it easy to tweak and manage your sound settings.

Audio Boost
Amplify the experience of your headset with gold plated and boosted audio jacks for higher fidelity sound quality to gain the advantage during the heat of battle.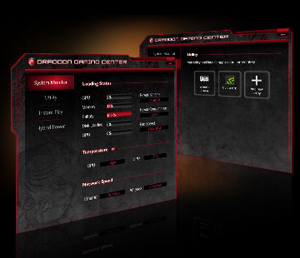 The Command Center
Monitor, manage, and play instantly from the Dragon Gaming Center. Quick launch your favorite games and applications, check the health of your system, or access system information and background programs to easily free processing resources.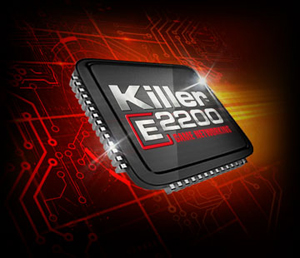 High Performance, Intelligent Networking
Killer™ E2200 Game Networking combines superior intelligence and control for PCs. Killer™ E2200 automatically classifies and prioritizes network traffic for online games, HD video and high-quality audio for better control and fewer interruptions in your online experience. Manage and configure the bandwidth of your applications with the Killer Network Manger for optimal performance.