Details make the difference.
1080p HD lets you see everything that goes on at home in more brilliant detail than ever before. That means, if an intruder were to break into your home, Arlo's clear video quality can help you better identify the suspect.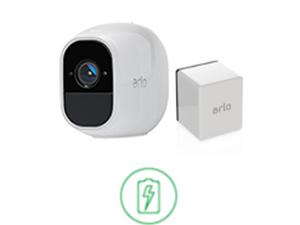 Rechargeable Batteries
Keep your camera charged by using the rechargeable battery, plugging it into a power outlet when indoors, or connecting it to the Arlo Solar Panel.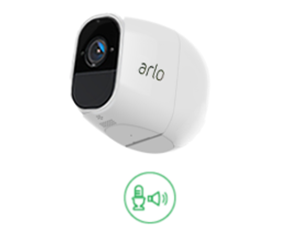 2-Way Audio
Listen in and talk back through the built-in speaker and mic straight from your smartphone.
1080p HD Resolution
Watch and record crisp HD video in more detail than ever before. Wide-angle PIR motion sensors make sure no movement goes unnoticed.
3-Second Lookback
Capture activity 3 seconds before a triggered event so you'll always know what happened, from start to finish. Must be plugged in and used indoors.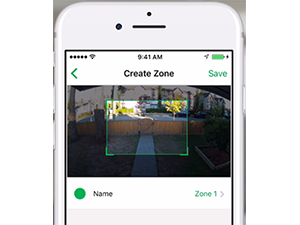 Activity Zones
Highlight areas in your camera's view where you want to receive motion and sound alerts. Available when plugged in and used indoors.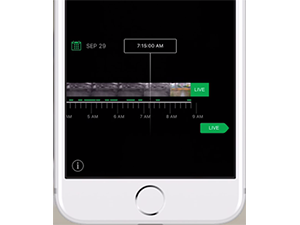 Optional 24/7 CVR
Upgrade to keep nonstop recordings in the cloud when the camera is plugged in and used indoors.