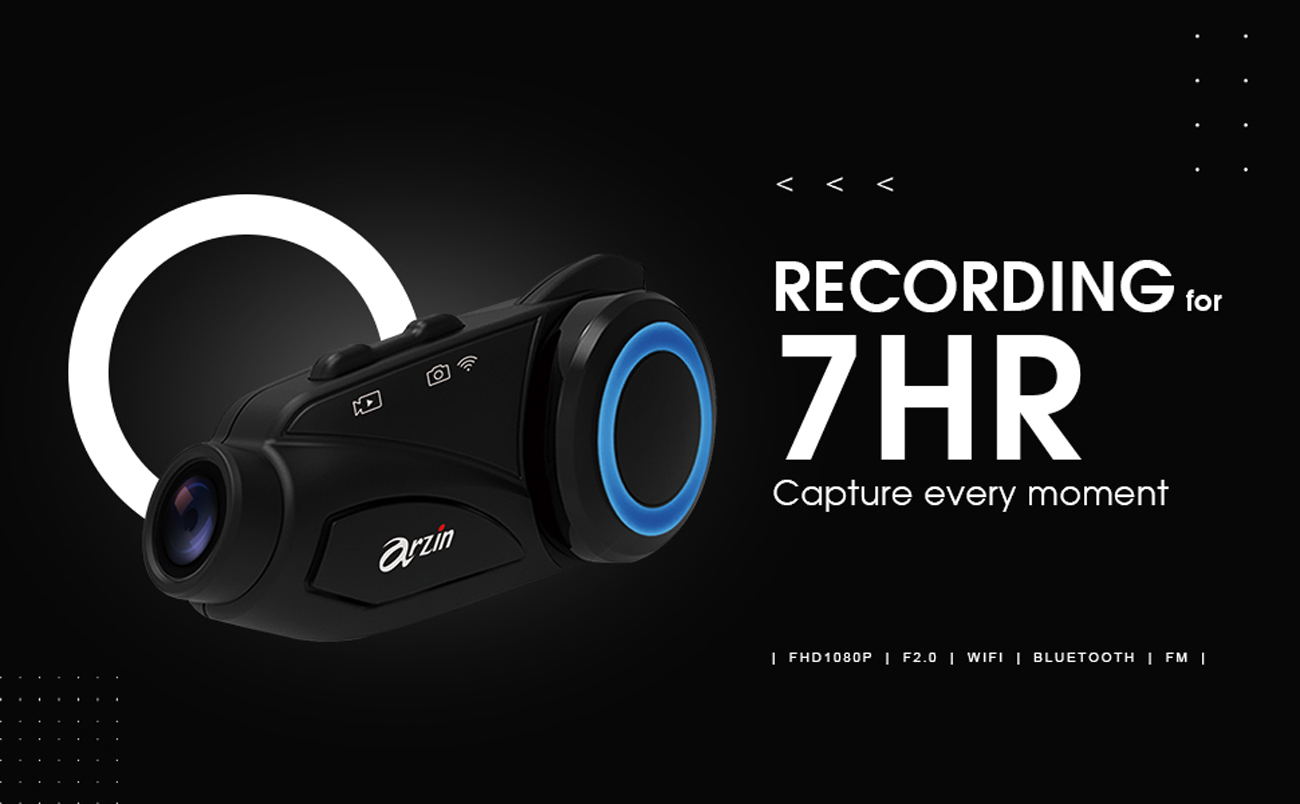 arzin M3 is designed for motorcyclists, it is easily installed on the helmet and is effective in recording the rider's surroundings
arzin M3 is produced by AIWILL TECH, a Taiwanese based Automatic. With over 20 years of industry experience, and a dedicated team, we strive to provide you with the best shopping experience possible.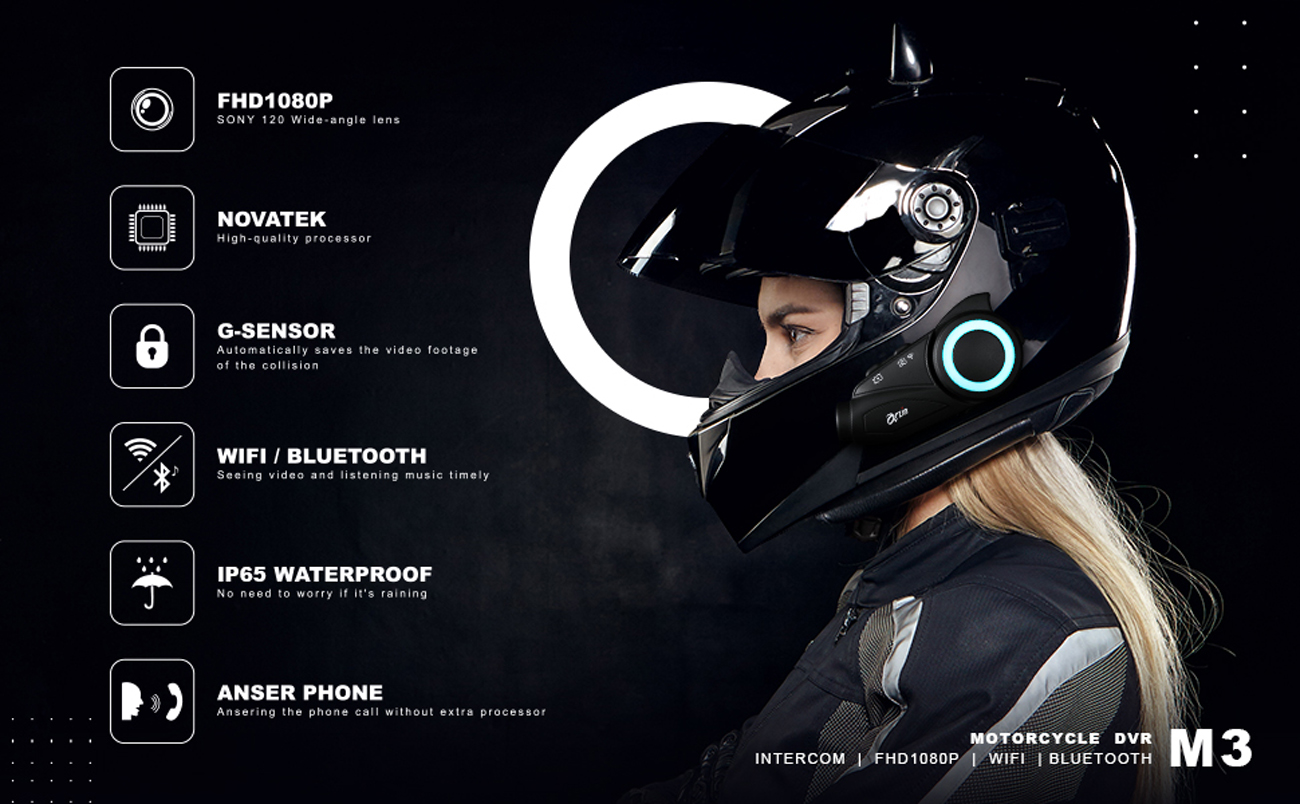 M3 has many functions; it can be used as a dash-cam or a motorcycle helmet headset.
Record every moment of your journey
Can connect up to 6 riders together: You won't miss any messages while you are riding
No need to worry about the rain, it is waterproof
With loop recording, even when the memory card is full, there is no need to take it out to delete anything
When the memory card is full, the last 5 minutes will automatically overwrite the first 5 minutes
WIFI and Bluetooth
arzin M3 is your best riding partner and the coolest motorcycle accessory for you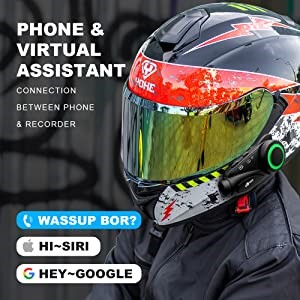 Phone & Virtual assistant
Connect up to 2 units to phone
Can answer calls without taking out your phone
SIRI & GOOGLE
When you connect to the phone, you can use virtual assistant to answer or reject the incoming calls
GPS voice guidance
You don't need to worry that you need to take out the phone to watch the map. You can listen all the GPS voice guidance with this product.
Support 6-way Rider Group Intercom
Team communication is set up through Bluetooth connection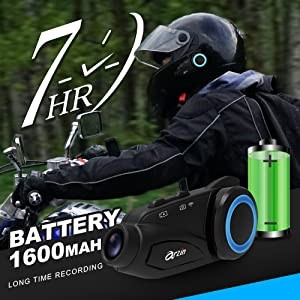 Long Battery Life
Recording Time: 7 Hours
Recording & Intercom: 7 & 8 Hours
Bluetooth intercom: 32 Hours
When you record and group call at the same time, it can record for 7 hours and call for 8 hours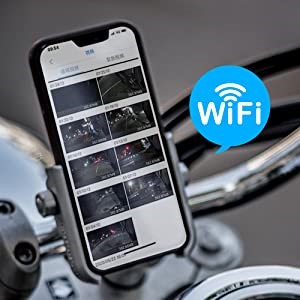 WIFI Connection
Connect to the phone
When connecting phone and M3 together, memory card removal is not necessary
Download
You can download any recorded videos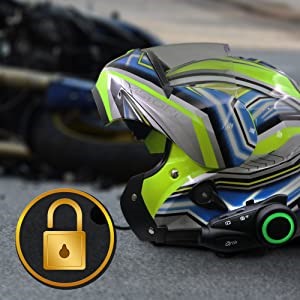 G-sensor
Emergency Recording
If something unexpected happens, the current footage will be locked and protected in the SD card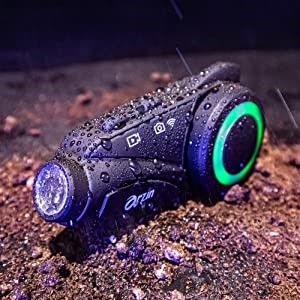 IP 65 & FHD 1080P
HD Wide-Angle Lens
With 120° wide-angle lens, you are able to capture winder angle views
FHD 1080 SONY High Quality Camera
Better Processor
M3 has better processor which can provide you better using experience
SD card
Prepare a high speed read/write card(33M/S), which supports up to 128GB.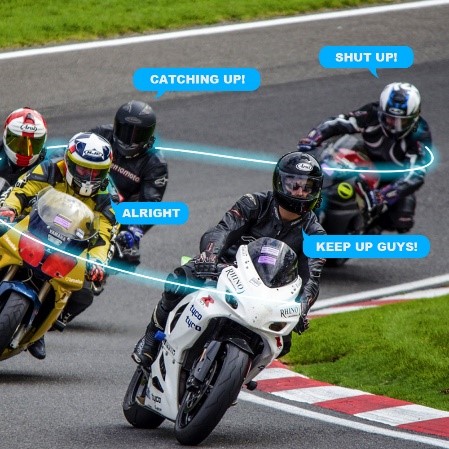 Support 6 Riders Group Intercom
Group Intercom
It can be used for team communication, enabling up to 6 people to talk, you won't miss any messages while you are riding.
Team communication is set up through Bluetooth connection