Disposable Face Masks
arzin's black disposable facemasks are made in Taiwan
This disposable facemask is suitable for wear by both adults and teenagers alike. Designed to complement different facial contours and allows for extra breathing space.
It is suitable for all kind of occasions: professional, leisure, and everything in between.
3 Ply layers
Made from high quality, non-woven materials; the black disposable masks are skin-friendly, easy to breathe in, and can filter effectively
Melds perfectly with face
Designed to meld comfortably with face
Super elastic ear band
Extra-soft elastic ear loops; eliminates pressure on the ears for maximum comfort
Adjustable nose wire
Nose wire is adjustable for loose fit or snug fit
Smooth breathing
Material allows for smooth and easy breathing even with full coverage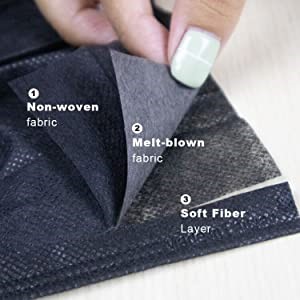 3 Ply layers
1. Non-woven fabric (outer layer)
Prevents water and smog from entering the mask
2. Melt blown fabric filter (middle layer) Fabric filter is high quality and met-blown
3. Soft non-woven fabric (inner layer) Designed by Bicomponent Fiber Designed for easy breathing and softer feel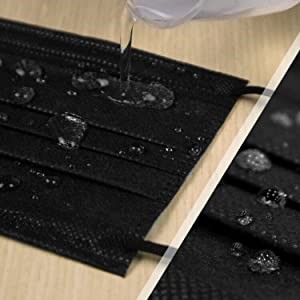 Waterproof
Water-resistant test
Reduces droplet transmission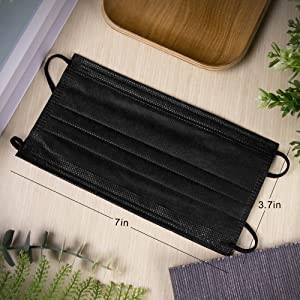 Size
7in±0.7in * 3.7in±0.7in
This mask is suitable for both adults and teenagers alike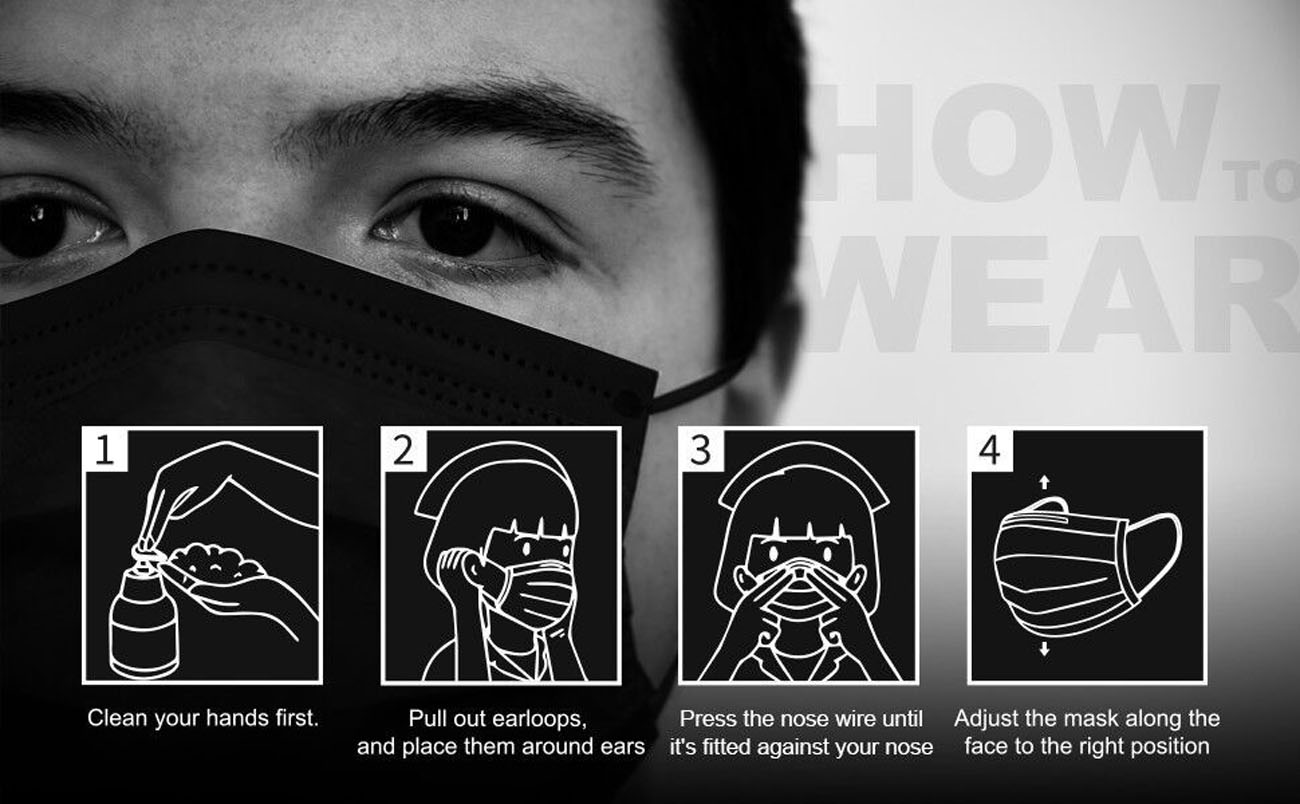 Step One:
Wash your hands or use hand sanitizer before putting on your mask.
Step Two:
Put the mask over your nose and mouth and secure it under your chin.
Step Three:
Press on the nose wire until it's fitted against your nose.
Step Four:
Adjust the mask along the face to the right position.
* Make sure you can breathe easily
* If you touch the outer layer of the mask after use, make sure to wash your hands or use hand sanitizer.