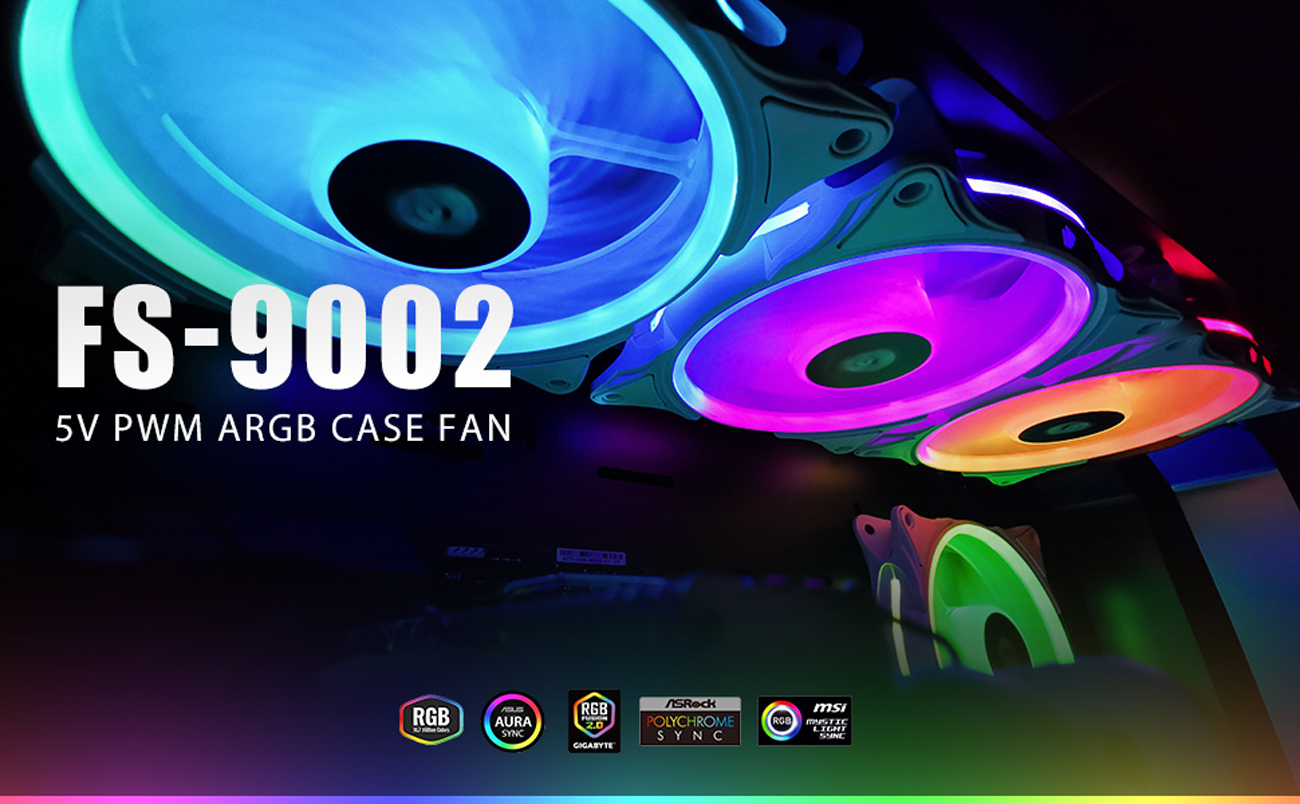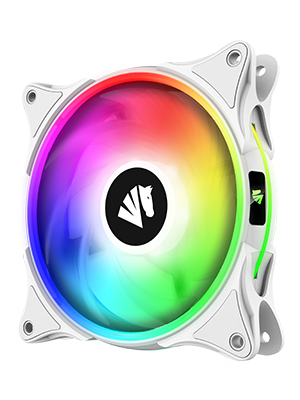 Asiahorse Fs9002 Argb Case Fan
Fs9002 is made of the latest environmental protection materials. It has a smooth and frosted white surface. It is a fan blade with huge air flow and an ARGB PWM fan composed of 28 led beads.
Out of frame — 20 lights, in frame 8 lights, 28 lights in total according to the design
The main board software supported includes US halo synchronization, Gigabyte RGB fusion, MSI mysterious light synchronization, etc.
Analog ARGB controller — thin PC chassis without RGB cable motherboard.
Silent — function hydraulic bearing self lubrication antifriction material quiet operation.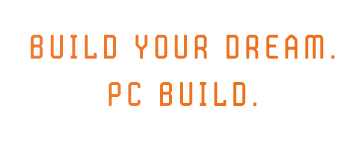 About Asiahorse
Build your dream. This is a task our team has been working hard to accomplish. This is to promote Asia horse to continuously create high-performance, superior quality and cost-effective products. Everyone has a dream, and we can't lose this dream because of the high. This is our concept, to bring you the best and most accessible products .

LIGHT
Out Frame- 20 lights, In Frame 8 lights, 28 lights in total by Design. With RGB three colors, you can freely combine the best light effect without any defects.
The LED bead is made of gold wire material, which can effectively reduce the LED exhaustion and keep the light in the best bright state for a long time.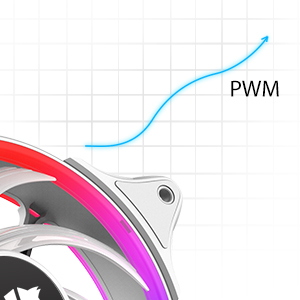 PWM
Can switch between manual PWM and mainboard temperature control.
Silent & efficient - feature hydraulic Bearing self-lubricates with a friction-reducing substance for quiet operation without sacrificing performance.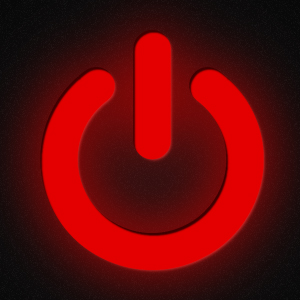 2 SYSTEM
Synchronized your gaming station - Control fan lighting with select 5V addressable RGB motherboards.
Supported motherboard software includes as US aura Sync, Gigabyte RGB FUSION, MSI Mystic Light Sync etc.
Why can't the computer read the speed of our PWM?
Answer:
Because there are too many fans in the hub, if the speed is added, the computer won't read correctly, so we cancel the function of FG (signal feedback).

How to switch between mainboard control and set-box control?
Answer:
Press the "power" button of remote control twice within 1-2 seconds to switch.

How to start and cancel PWM function?
Answer:
Press the" W" key of remote control for three times within 1-2 seconds to switch.

How to get the best RGB light effect change?
Answer: follow the below Step
Press "MENU/AUTO" key
Quick-moving Press "ADD" key
Press "MODE+" or "MODE-" key
You will see another beautyful colors effect