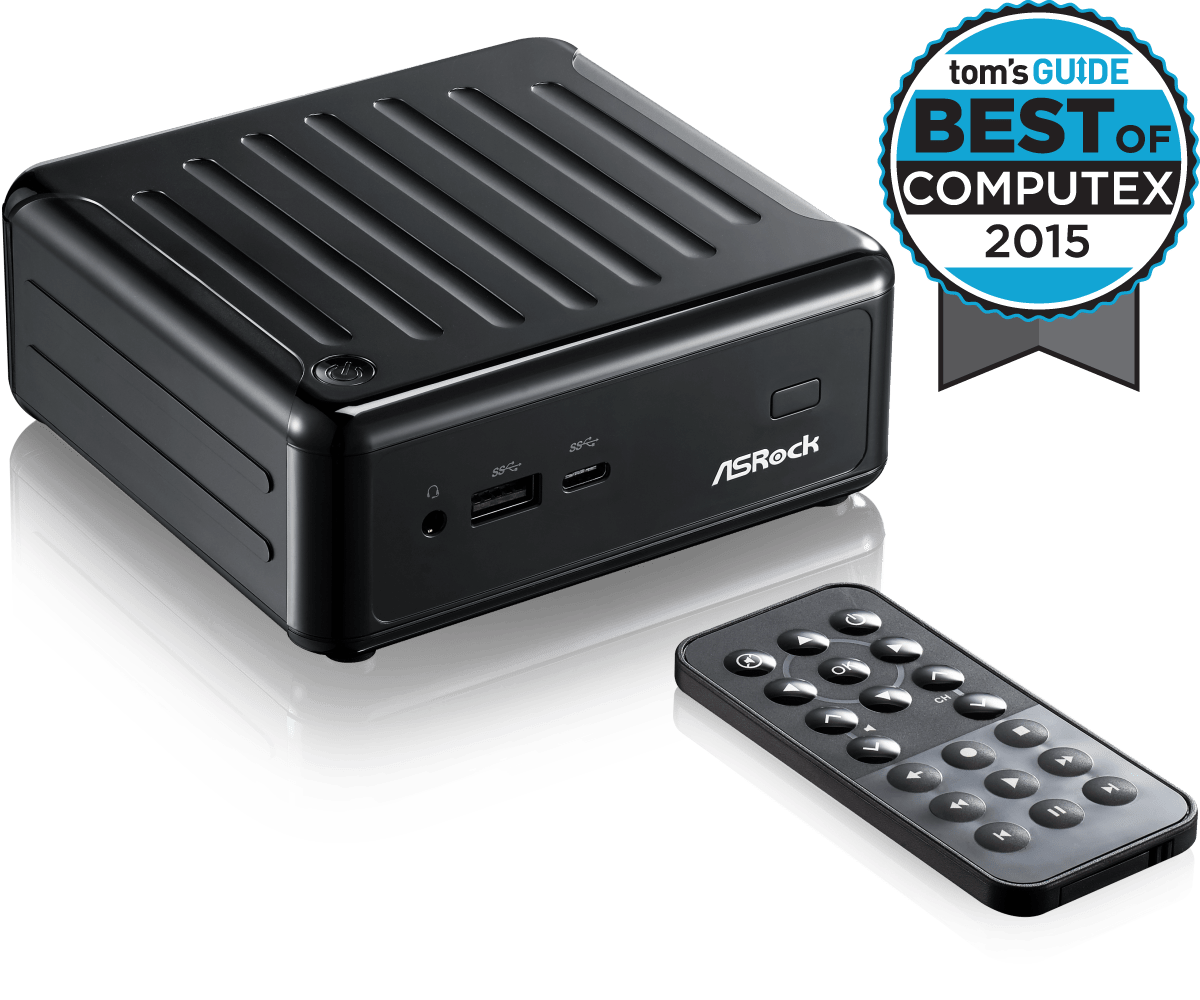 ASRock Beebox J3160 Barebone System
The BEEBOX packs an abundance of performance and features into a palm-sized form factor that fits inconspicuously into your home or office, and supports VESA mounting. This barebone is powered by Intel J3160 quad-core processor, has two SO-DIMMs supporting up to 16GB DDR3L 1600, and features an mSATA port and mounting space for a 2.5" HDD/SSD. Three outputs, two HDMI and a DisplayPort, support up to three-monitor setup. Other features include a front USB 3.1 Gen1 Type-C port, 802.11ac Wi-Fi, and a remote control for easy operation across the room.
Powered by the Intel N3000/J3000 series processor family
Dual channel DDR3L SO-DIMM (Max. 16GB)
Hyper speed WiFi 802.11ac, also works as a wireless access point
Supports two storage devices for added flexibility (1 x 2.5" SATA3 HDD + 1 x mSATA)
Supports triple monitor (2 x HDMI, 1 x DisplayPort)
Smooth and ultra high resolution 4K/2K/30Hz playback
The world's first NUC paired with a USB Type-C port
A free bundled remote controller for controlling your PC wirelessly
Offers rich features in a tiny 0.6L package
Fit for Multiple Places
A home theater system for your living room that's also quiet enough for your bedroom, and powerful enough for a daily computing PC.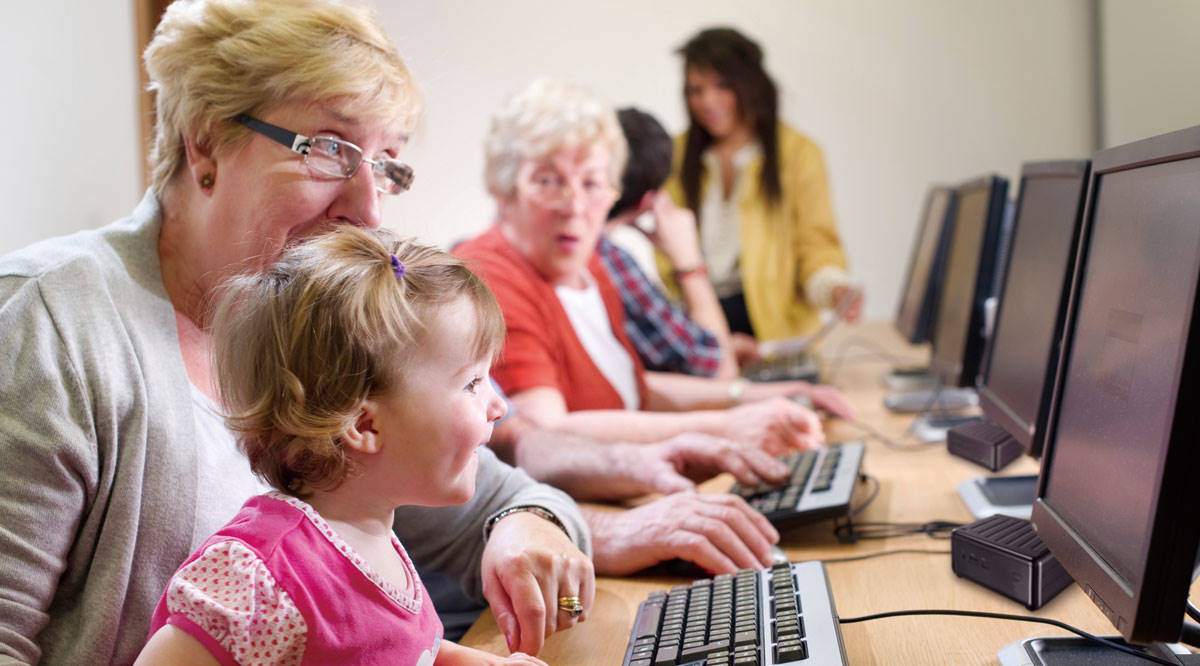 Ideal for Various Applications
A miniature PC for office tasks, stock monitoring, educational purposes or even digital signage. Makes your business bloom in no time.
Intel Quad-Core Processor J3160 (Up to 2.24 GHz)
Improved performance, lower power consumption, and new multimedia capabilities.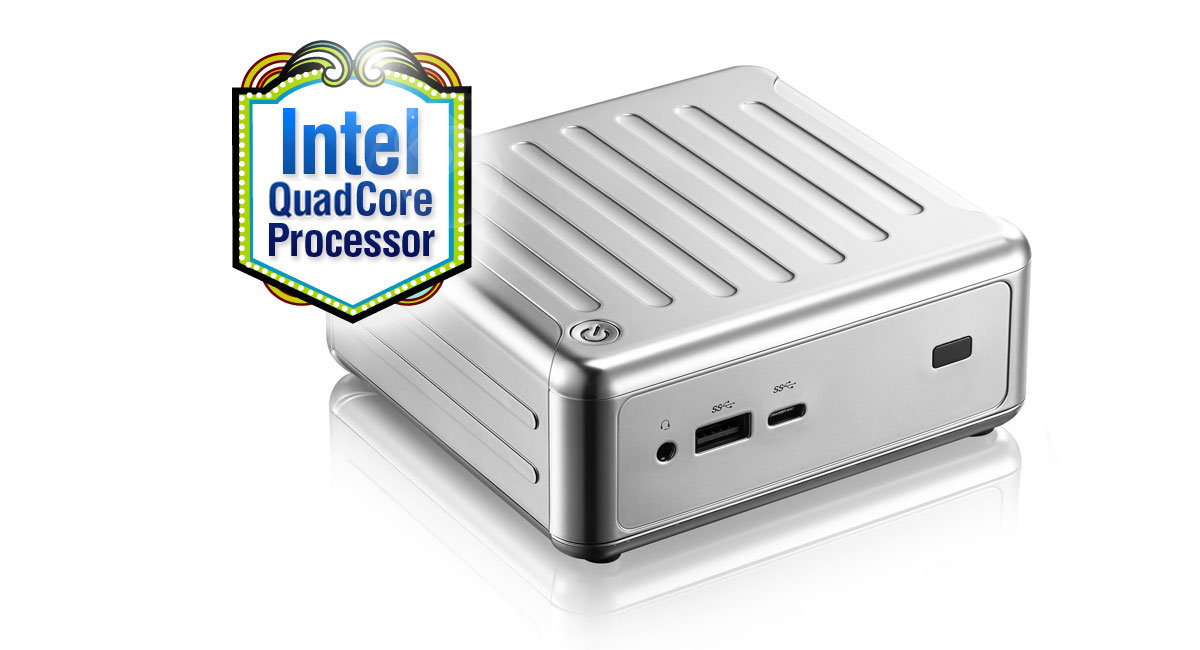 Triple Monitor
Lights up three monitors simultaneously via two HDMI ports and one DisplayPort.
*This DisplayPort only supports DP to D-Sub dongles. DP to HDMI dongles and DP to DVI dongles are not supported.
*To power up three monitors, please connect your monitors to 2 HDMI and 1 DP ports or 2 HDMI and 1 D-Sub ports via a DP to D-Sub dongle.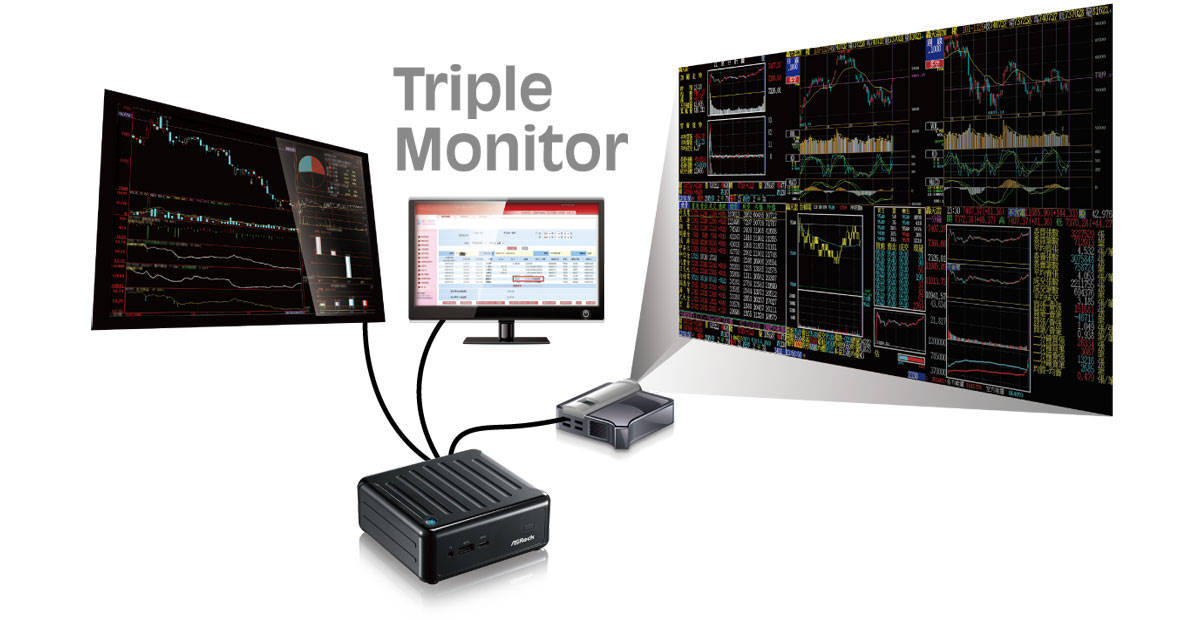 4K Support
The only system in the segment that supports dual channel memory for supporting 4K video playback.
*Dual channel memory is required for 4K video playback. Please install a pair of identical memory DIMMs.
Supports up to 48CH H.265 IP Cameras
Beebox is able to work as an industrial grade 48 channel NVR (Networking Video Recorder) system. It is also capable of HEVC (H.265) recording for up to 48 IP cameras in D1 (704x576) resolution.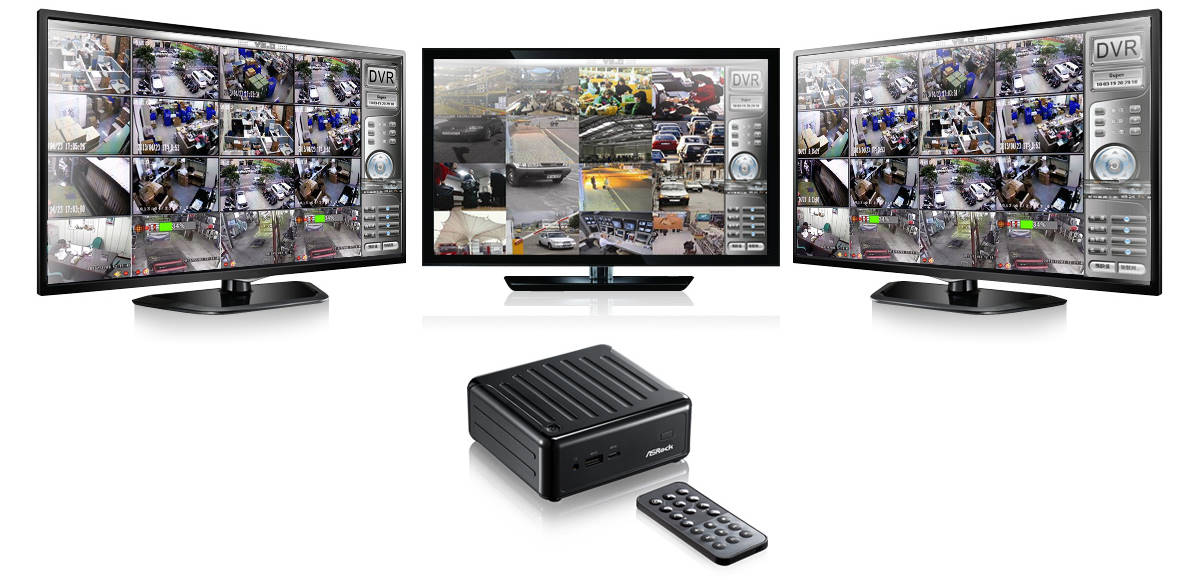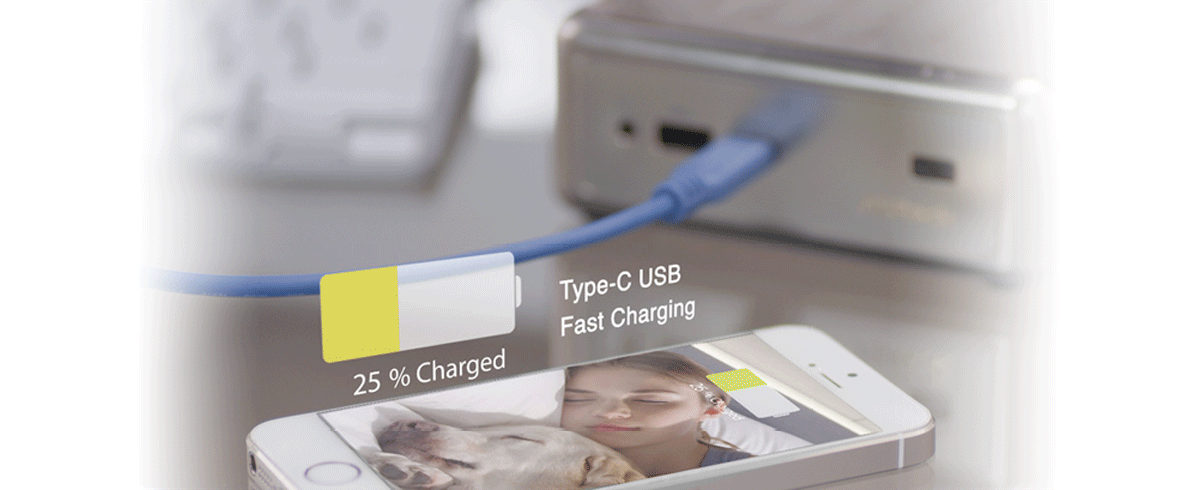 Swift Data Transfer and Device Charging – Type-C USB
The World's First NUC with a USB Type-C Port.
USB Type-C doubles the charge speed!
The Fastest Wireless Internet – 802.11ac WiFi
Beebox comes with an exclusive 802.11ac WiFi (2.4G/5G WiFi) module and also works as a wireless access point.
Quiet Design
A special design that produces absolutely low noise.
Remote Controller
A free bundled remote controller for Beebox.
Power Gear
Toggle between three operational modes (Eco, Normal and Sport) to maximize performance or conserve energy. Use Eco mode for saving power during torrent downloads or other light activities, normal mode for regular tasks such as web surfing or word processing, and then shift to Sport mode to take on heavy jobs such as gaming or 4K video playback.