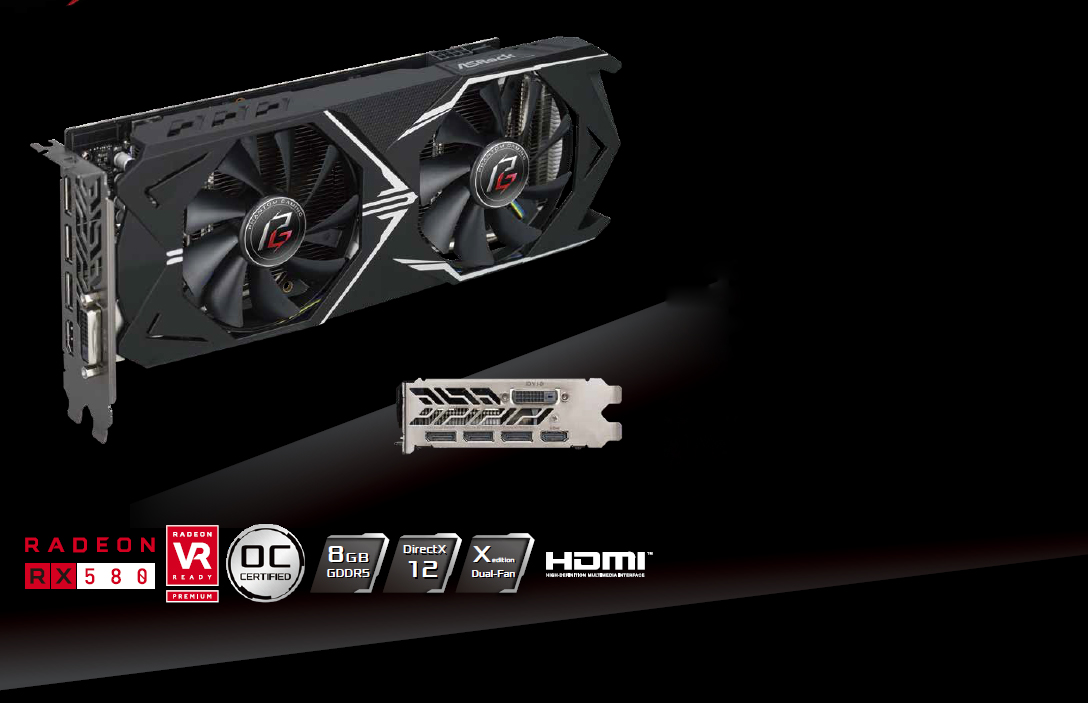 Product Brief
Core Clock/Memory
- OC Mode: 1,435MHz / 8,320MHz
- Default Mode: 1,380MHz / 8,000MHz
- Silent Mode: 1,324MHz / 7,680MHz
- 8GB GDDR5
Features
- Double Ball-Bearings Fan Design
- High-Performance Composite Heat Pipes
- Support 8K Resolution
- Graphic Outputs: 3x DisplayPort, 1x HDMI and 1x DVI
Phantom Gaming Tweak Utility
- Temperature and Fan Speed Monitoring
- Core/Memory Clock Tweak
- Core/Memory Voltage Tweak
ASROCK PHANTOM GAMING X RADEON RX 580 GRAPHICS CARD
Build your powerful gaming machine with ASRock Phantom Gaming X Radeon RX 580 graphics card. Based on state-of-the-art AMD Polaris architecture, it provides uncompromising performance for latest AAA titles and immersive Virtual Reality. The card is built with ASRock's premium cooling solution, including dual fan design, large aluminum alloy heatsink and more, to ensure stable operation at full load. Advanced AMD Radeon utilities like Phantom Gaming Tweak and Radeon Software Adrenalin Edition will further enhance your gaming experience.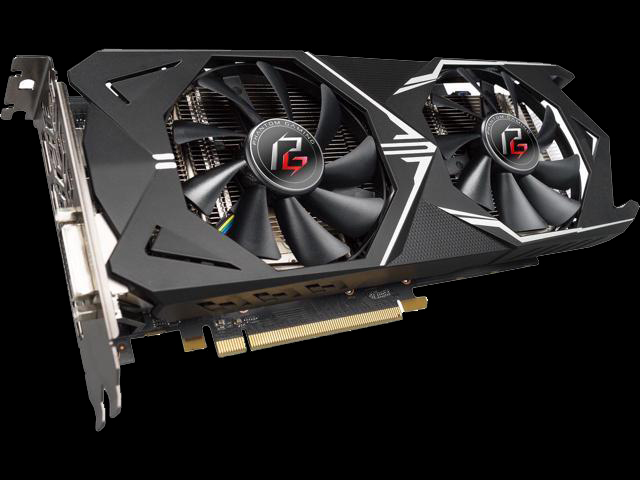 DUAL-FAN DESIGN
This graphics card's two fans completely help to optimize overall system cooling.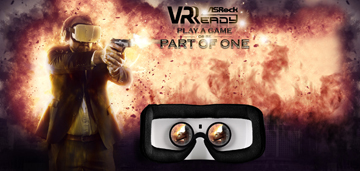 ARMOR YOUR VR MACHINE
High-performance hardware is required to experience and enjoy the impressive world of virtual reality. ASRock provides the right VR-ready components for your system, bringing games alive with the best performance and extremely realistic VR experiences.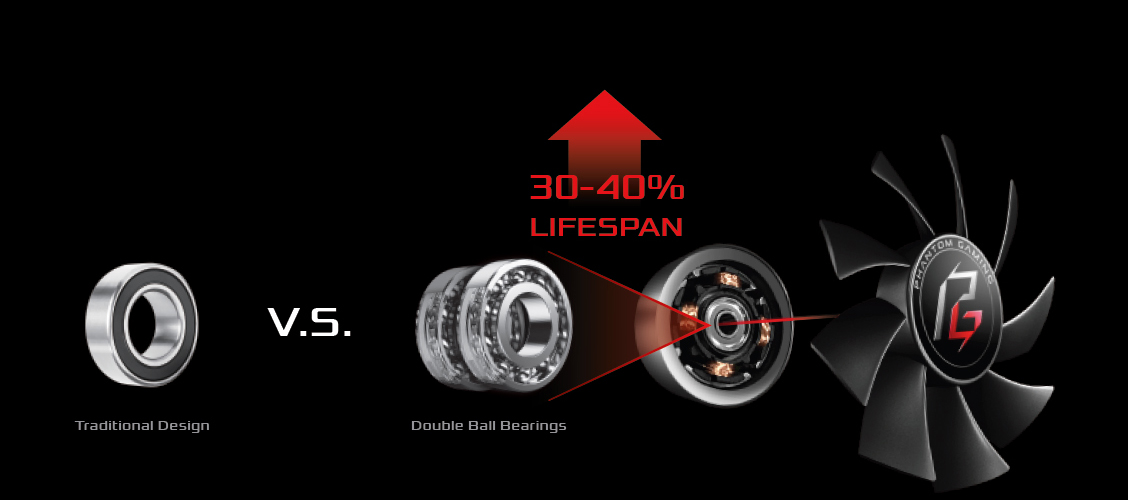 DOUBLE BALL BEARINGS FAN DESIGN
Reduce friction, allow fan to run smoother and with a lifespan up to 50,000-100,000 hours. Compared to traditional design with oil leakage problem, it improves lifespan by 30 ~ 40% and with an enhanced cooling efficiency significantly.
Specifications are subject to change without notice. The brand and product names are trademarks of their respective companies. Any configuration other than the original product specification is not guaranteed.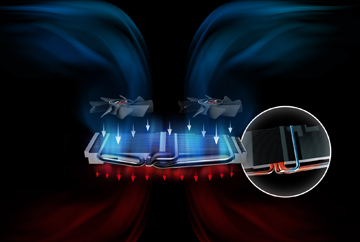 ULTRA-COOL XXL ALUMINUM-ALLOY HEAT-SINK & HEAT-PIPE DESIGN
The ASRock Phantom Gaming X Radeon RX 580 graphics card comes equipped with a huge heat sink and heat pipes to improve thermal transfer effectively.

HIGH-PERFORMANCE COMPOSITE HEAT PIPES
Combined with grooved and copper-powder sintered interfaces, the composite heat-pipe design on the ASRock Phantom Gaming X Radeon RX 580 graphics card efficiently improves thermal transferrance of heat between two solid interfaces while increasing cooling capacity to provide up to a 30% performance boost.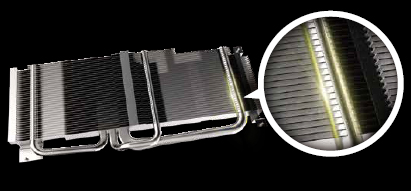 HIGH-DENSITY METAL WELDING
Effectively isolate all convergence of the gap between the pipe and stacked fins, hence effectively improving heat transfer.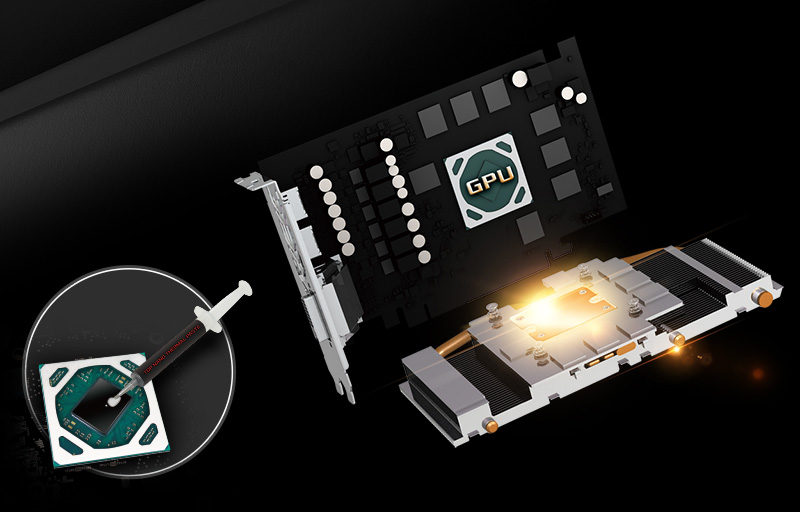 COPPER-BASE HEAT-SINK DESIGN
With a premium copper-base heat-sink design, the direct contact area to the GPU would be maximized to improve thermal transfer effectively.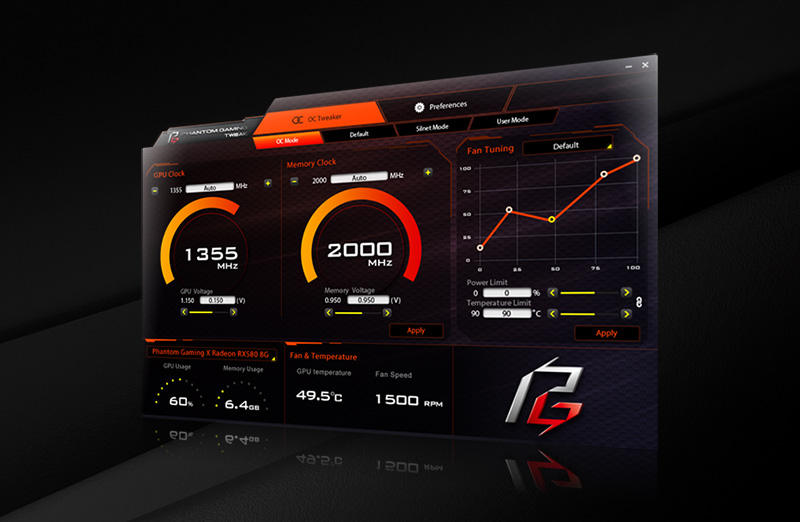 PHANTOM GAMING TWEAK
Get smart fan-speed control and instant performance tweaking.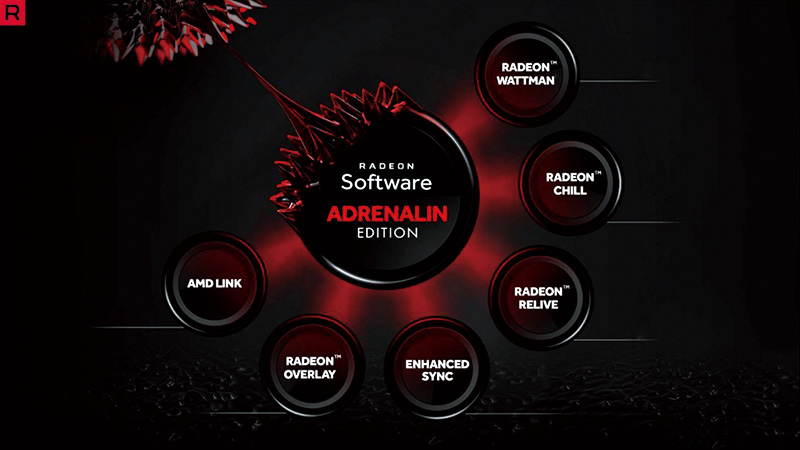 AMD RADEON SOFTWARE ADRENALIN EDITION
| | |
| --- | --- |
| Specifications | |
| Graphics Engine | AMD Radeon RX 580 |
| Bus Standard | PCI Express x16 Gen3 |
| DirectX | 12 |
| OpenGL | OpenGL® 4.5 |
| Video Memory | GDDR5 8GB |
| Engine Clock | 1,380MHz |
| Stream Processors | 2,304 |
| Memory Clock | 8,000MHz |
| Memory Bus | 256-Bit |
| Resolution | Digital Max Resolution: 8K (7680x4320) |
Interface
1x Dual-Link DVI-D
1x HDMI 2.0
3x Display Port 1.4
HDCP Support
Yes
Multi-view
5
Fan Connectors
1
Power Connectors
1x 8-Pin
Accessories
1x Support CD
1x Quick Installation Guide
Dimensions
278.81 x 126.78 x 41.91mm