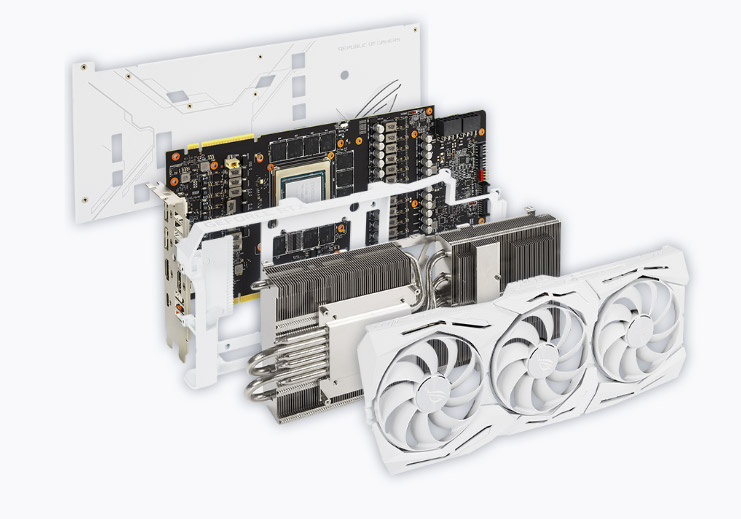 ROG STRIX GEFORCE RTX™ 2080 TI WHITE EDITION
This limited edition of the ROG Strix GeForce RTX™ 2080 Ti features a white shroud, backplate, frame, and fans. It also boasts a healthy performance boost through a very selective binning process and aggressive factory overclocks of the GPU and memory. Previous white designs were limited to mainstream graphics cards, so for those looking to build a high-end rig with white components, the time has come.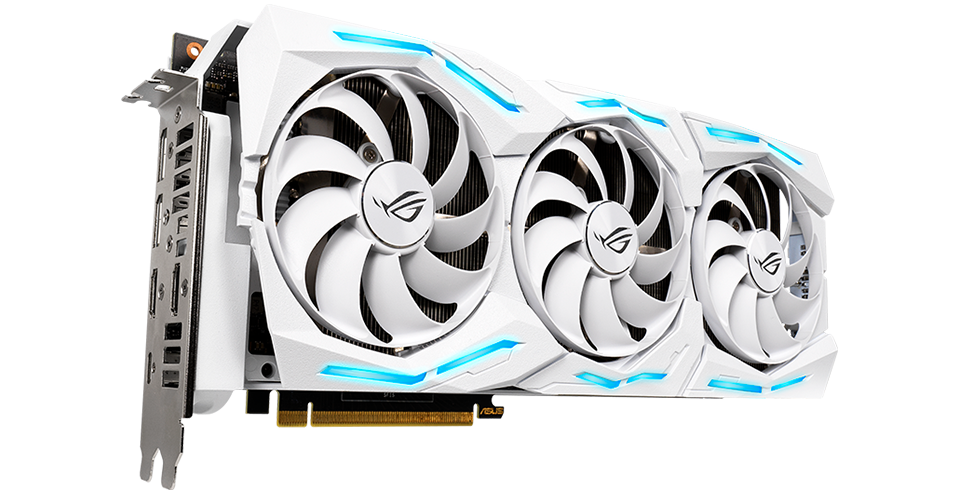 Axial-tech Fan Design
Better, faster, stronger
Newly designed for the latest generation of top-end ROG graphics cards, these fans feature a smaller hub that facilitates longer blades and a barrier ring to increase downward air pressure.
0dB Technology
Quiet intelligence
An advanced onboard controller brings fans to a standstill when the GPU core temperature is below 55 Celsius, letting you enjoy light gaming in relative silence. As temps rise past the threshold, the fans automatically start up again.

*To activate 0dB mode, please engage Quiet (Q) bios mode by using the onboard switch.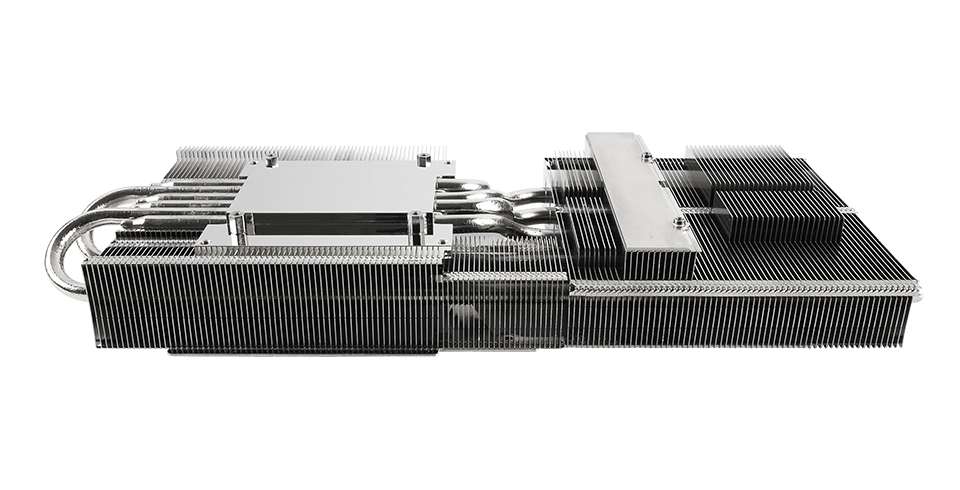 2.7-slot Design
Sink your heat into this
The ROG Strix GeForce RTX 2080 Ti White Edition leverages a 2.7-slot design to gain more heatsink surface area. The extra thermal headroom increases overclocking potential and allows fans to run at even lower speeds in light scenarios.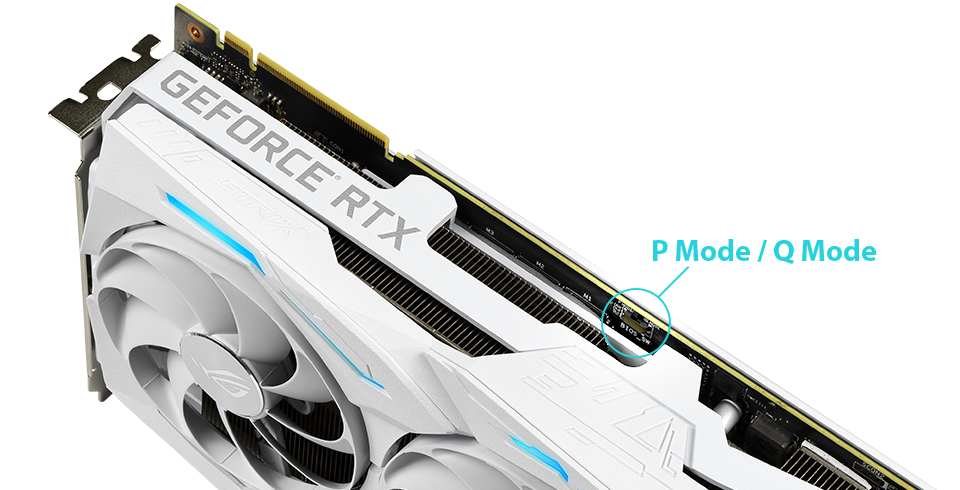 Dual Bios
Choose wisely
Do you prioritize low core temps or low noise levels? Performance mode will let the fans spin up to keep the card running cool all the time. Quiet mode keeps the same power target and top-end settings, but offers a less aggressive fan curve for quieter operation at medium temps. For even more customization and control, check out our GPU Tweak II software.
Factory OverclockDual Bios
Moar power!
The ROG Strix GeForce RTX 2080 Ti White Edition features factory overclocks of the GPU and memory, along with a boosted power target of 300W (360W maximum power delivery) for more overclocking headroom. Performance and cooling components were binned before assembly to enable this aggressive spec.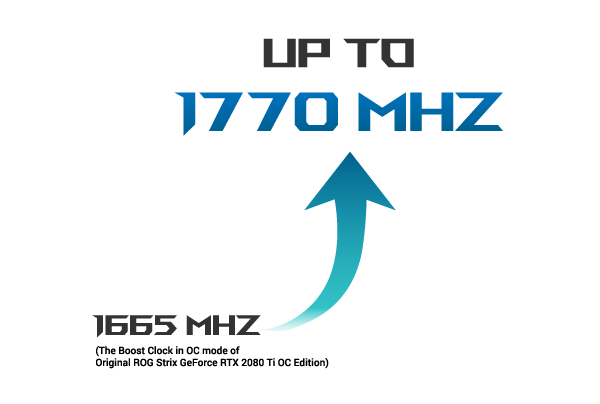 Auto-Extreme Technology
Precision automated manufacturing
Auto-Extreme Technology is an automated manufacturing process that sets new standards in the industry by allowing all soldering to be completed in a single pass. This reduces thermal strain on components and avoids the use of harsh cleaning chemicals, resulting in less environmental impact, lower manufacturing power consumption, and a more reliable product overall.
Super Alloy Power II
Premium power components
To deal with varying game and application workloads, the Turing™ architecture can change speeds in an instant, necessitating a power delivery circuit with the reserves to handle the onslaught when you dial up the clock. The ROG Strix GeForce RTX 2080 Ti White Edition is armed with premium capacitors, DrMOS power stages, and alloy-core chokes capable of pushing performance to the max.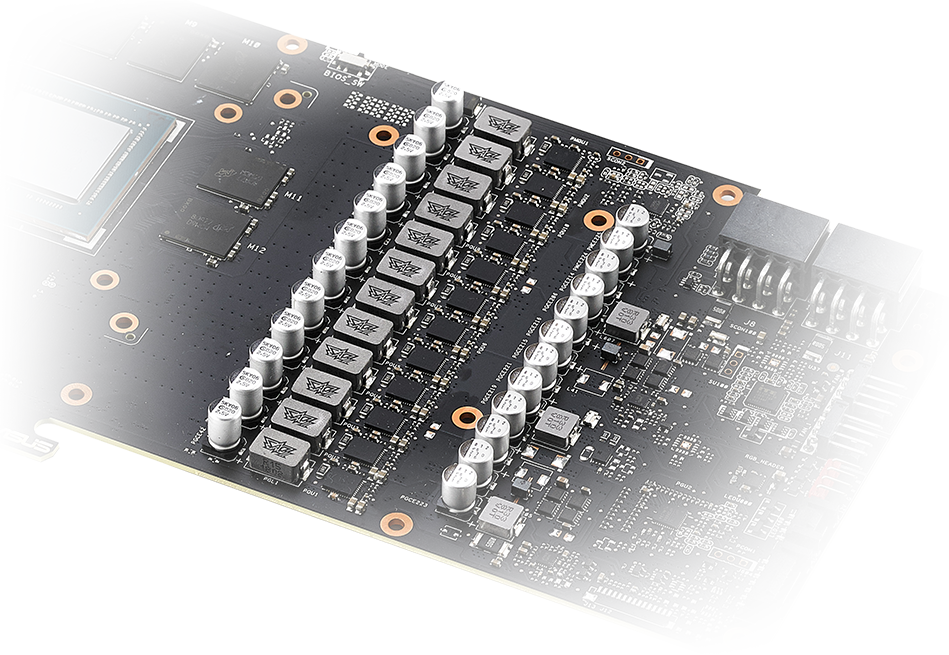 MaxContact Technology
Stay close
MaxContact is an industry-first technology that utilizes precision machining to create a heat spreader surface that makes up to 2X more contact with the GPU chip, resulting in improved thermal transfer.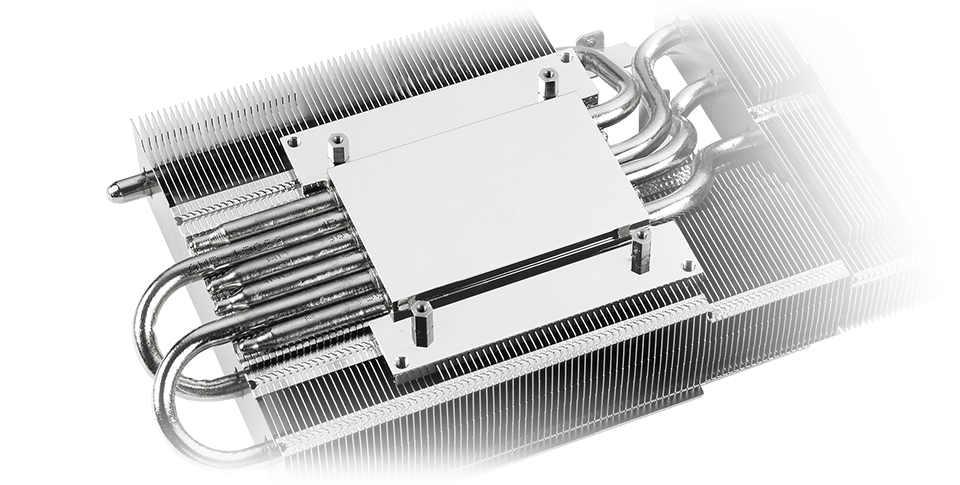 Reinforced Frame
Architecture FTW
A metal brace prevents excessive torsion and lateral bending of the PCB.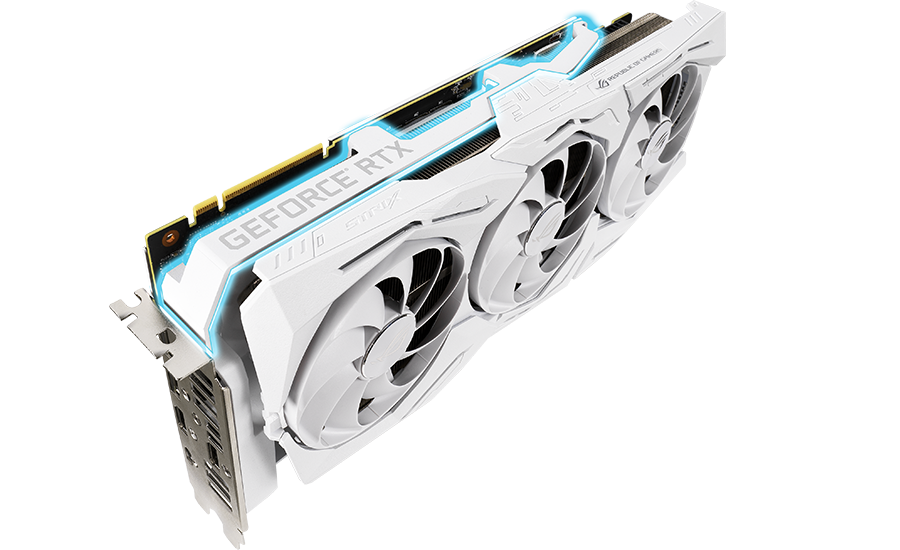 GPU Tweak II
Monitor, tweak, and tune
The ASUS GPU Tweak II utility takes graphics card tuning to the next level. It allows you to tweak critical parameters including GPU core clocks, memory frequency, and voltage settings, with the option to monitor everything in real-time through a customizable on-screen display. Advanced fan control is also included along with many more features to help you get the most out of your graphics card.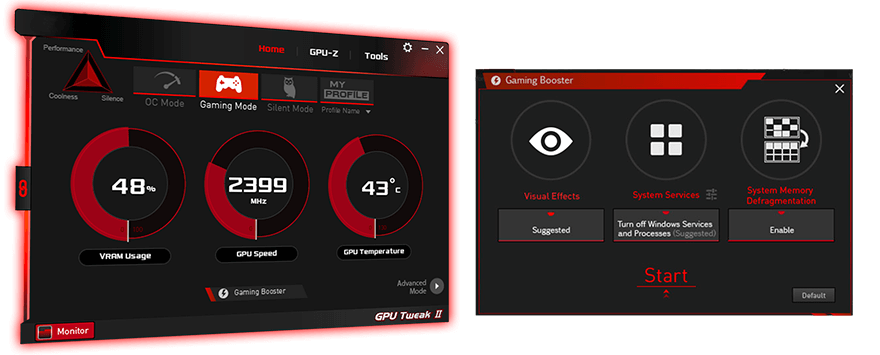 XSplit
Premium streaming
XSplit offers a premium streaming experience with in-game annotations and other advanced features. Enjoy a free license with the purchase of select ASUS graphics cards. See you online!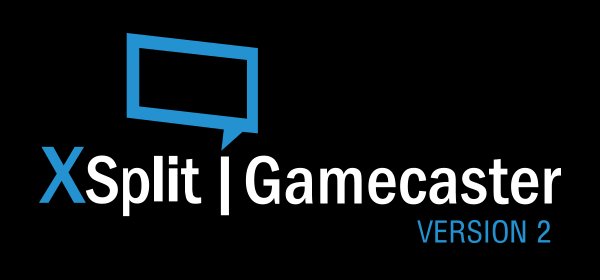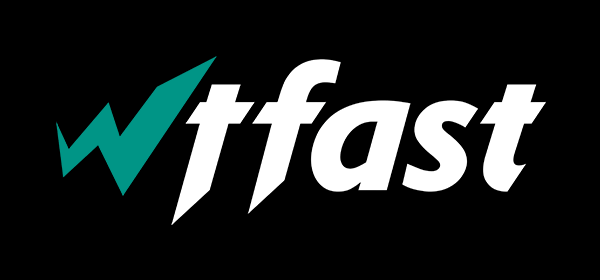 wtfast
Play lag-free
We've partnered with wtfast to help you to play free from lag, latency issues, and lost packets. With a 6-month subscription to the wtfast Gamers Private Network, you'll enjoy lower ping for a smoother, more fluid online gaming experience. Buy an ASUS graphics card - and don't be left waiting!
Quantumcloud
Profit from GPU power
Quantumcloud is a simple and secure service that lets you effortlessly earn extra money by putting your idle GPU to work. Through an easy-to-use app, your computer can help run cloud-based applications, making you money in the process. Earnings are automatically transferred to your WeChat or PayPal account, and your privacy remains intact because Quantumcloud doesn't collect your personal data. Get started making money today!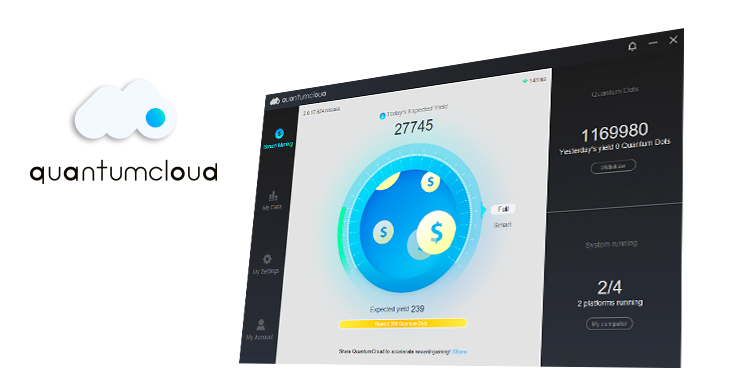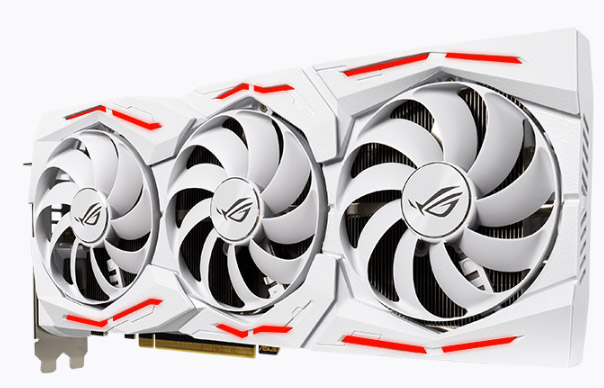 | | | |
| --- | --- | --- |
| | | |
| Static | Breathing | Strobing |
| Always on | Fades in & out | Flashes on & off |
| | | |
| Color cycle | Music effect | GPU temperature |
| Fades between the colors of the rainbow | Pulses to the beat of your music | Changes color with GPU load |
Aura Sync
Outshine the competition
The ROG Strix GeForce RTX 2080 Ti White Edition features Aura RGB lighting on both the shroud and backplate. Aura Sync software connects compatible products for a completely customized lightning setup. You can sync to music, change color based on temperature, or select from a large number of patterns and static options. Look out for the Aura Sync logo when you're picking parts for your build.
Stealth Mode
Be a ninja
Sometimes you just want to turn off all the lights… That's why we've outfitted your graphics card with a convenient stealth mode button. Give it a press and you'll instantly transform from a master of the color-verse into a stealthy ninja.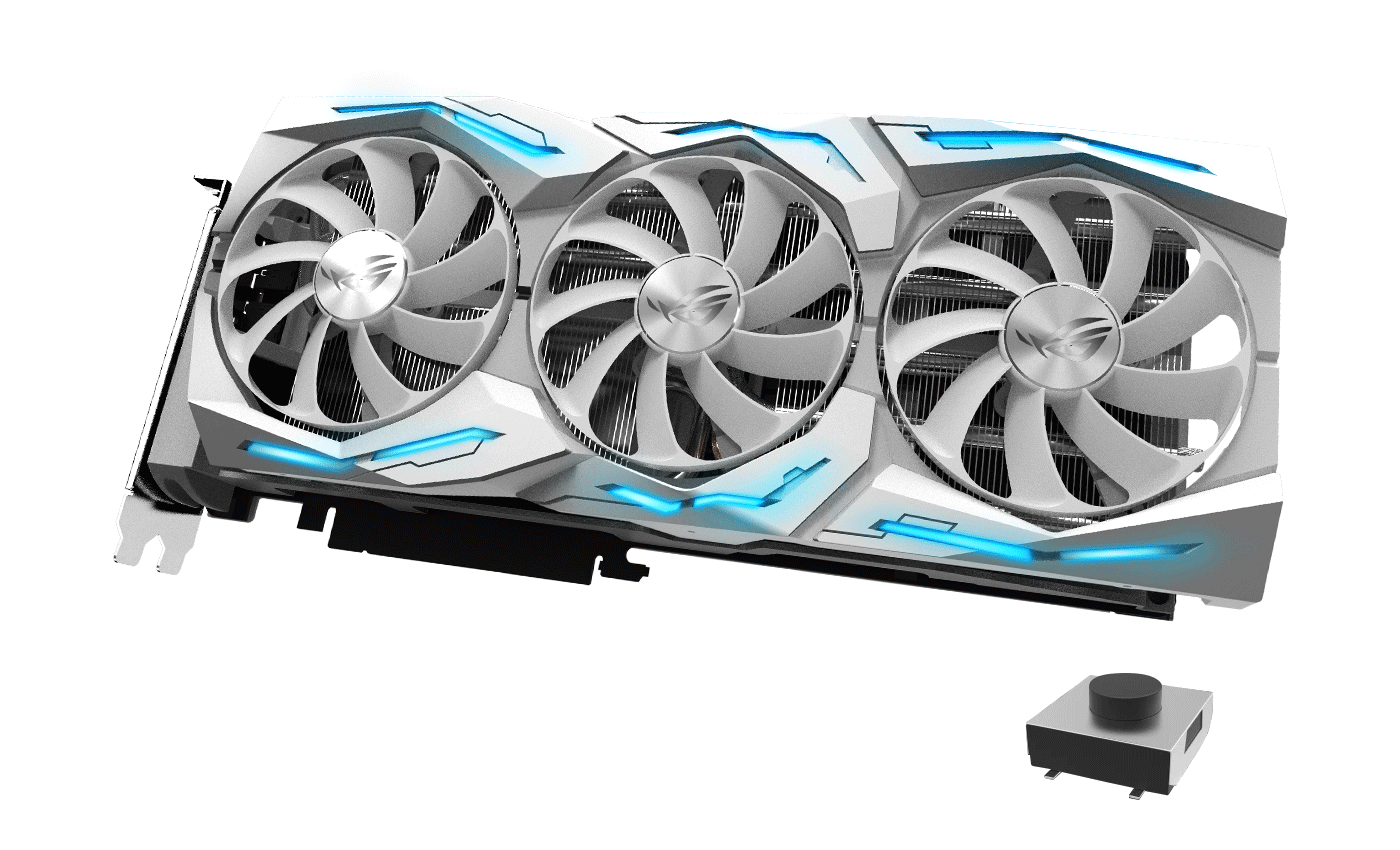 ASUS FanConnect II
Smarter fan speed
FanConnect II features two 4-pin, hybrid-controlled headers that can be connected to both PWM and DC system fans for optimal system cooling. Connected fans react to GPU and CPU temperatures, so that your system is optimally cooled no matter what you do. A comprehensive set of tuning options allow you to tweak fan speeds for your preferred balance of cooling and acoustics.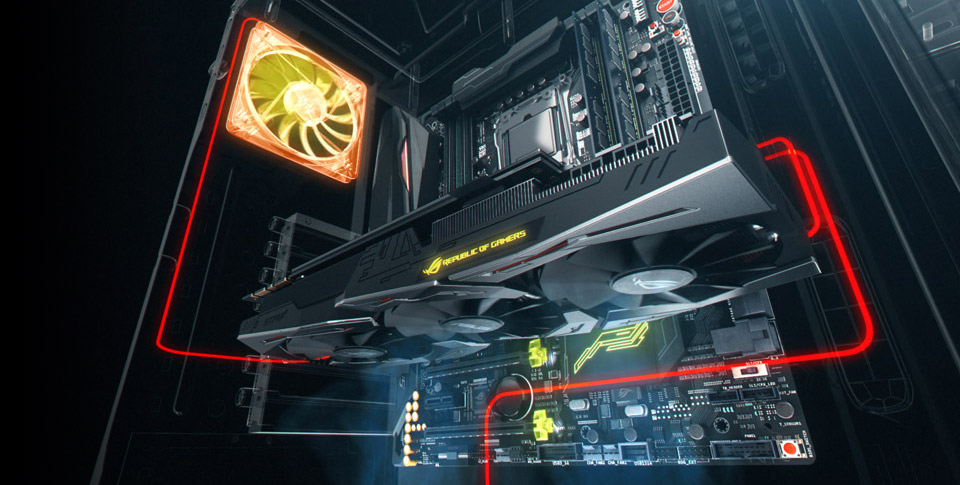 NVIDIA® G-SYNC™ Technology
Smooth operator
This graphics card supports NVIDIA® G-SYNCTM display technology for a super-smooth variable refresh rate experience. Enjoy AAA games without the nuisance of screen tearing or stuttering.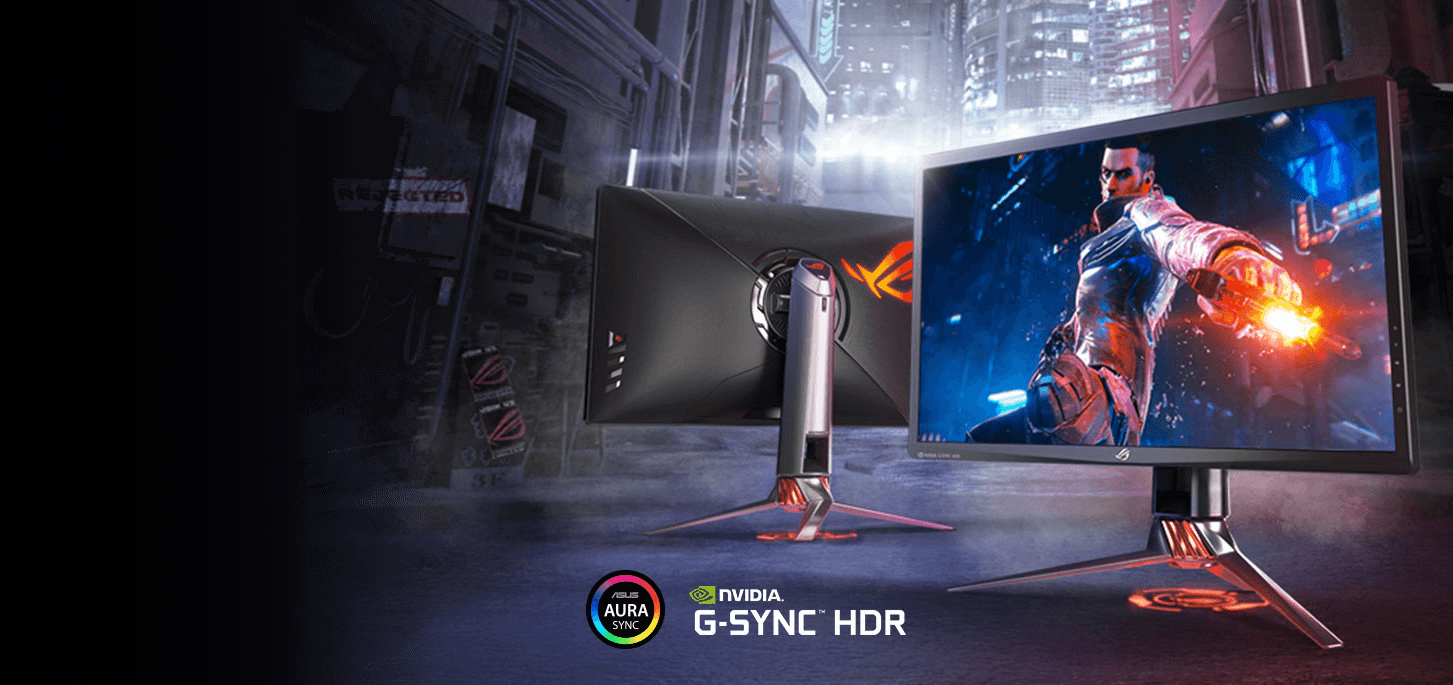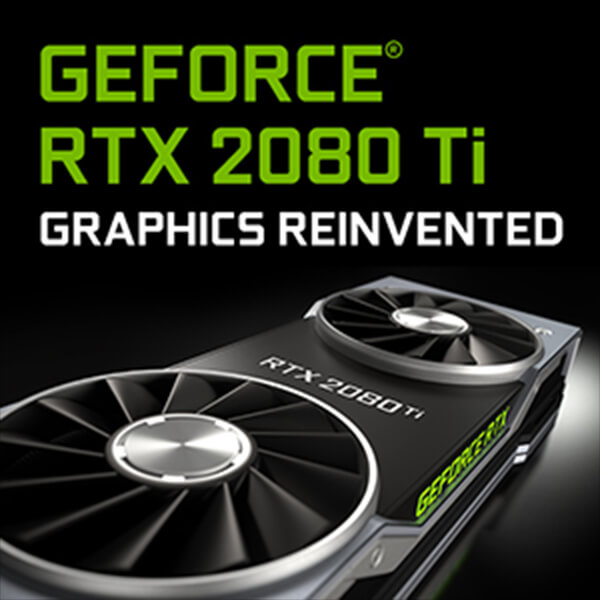 GEFORCE RTX 2080 Ti GRAPHICS REINVENTED
NVIDIA's newest flagship graphics card is a revolution in gaming realism and performance. Its powerful NVIDIA Turing™ GPU architecture, breakthrough technologies, and 11 GB of next-gen, ultra-fast GDDR6 memory make it the world's ultimate gaming GPU.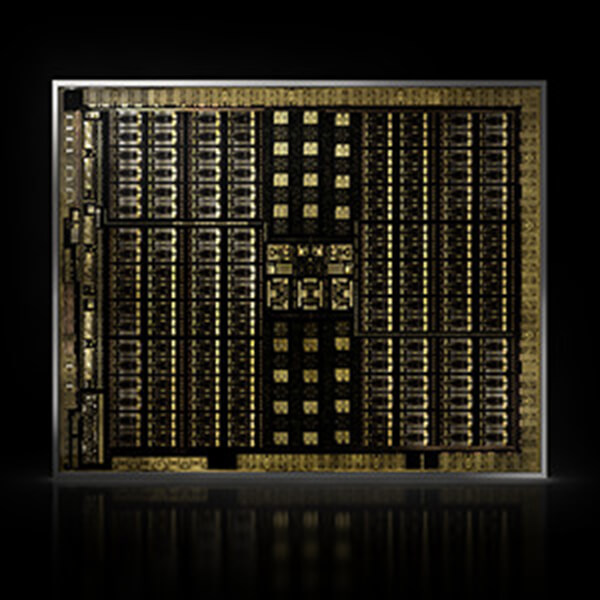 NVIDIA Turing™ Architecture
This revolutionary architecture, combined with our all-new GeForce® RTX platform, fuses together real-time ray tracing, artificial intelligence, and programmable shading. You've never created and enjoyed games like this before.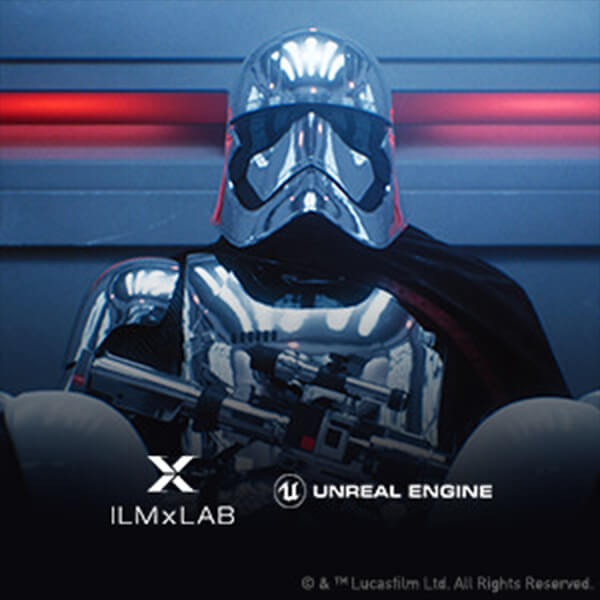 Real-Time Ray Tracing In Games
Ray tracing is the definitive solution for lifelike lighting, reflections, and shadows, offering a level of realism far beyond what's possible using traditional rendering techniques. NVIDIA Turing™ is the first GPU capable of real-time ray tracing.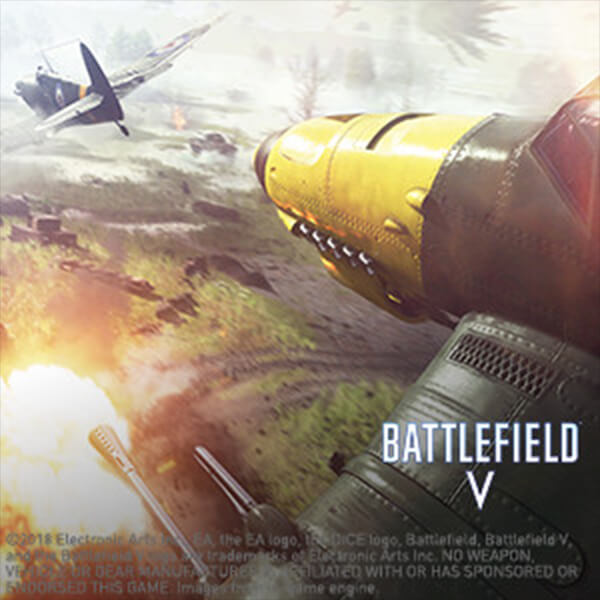 Performance
GeForce® RTX gaming GPUs come loaded with next-generation GDDR6 memory, support for DirectX 12 features, and more. This is graphics reinvented.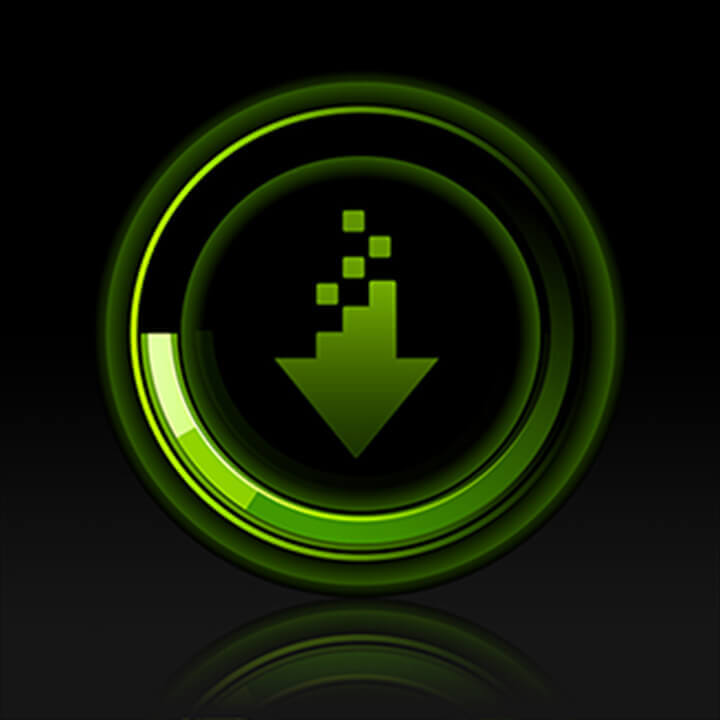 Game Ready Drivers
Get the highest levels of performance, and the smoothest experience possible, from the moment you start playing.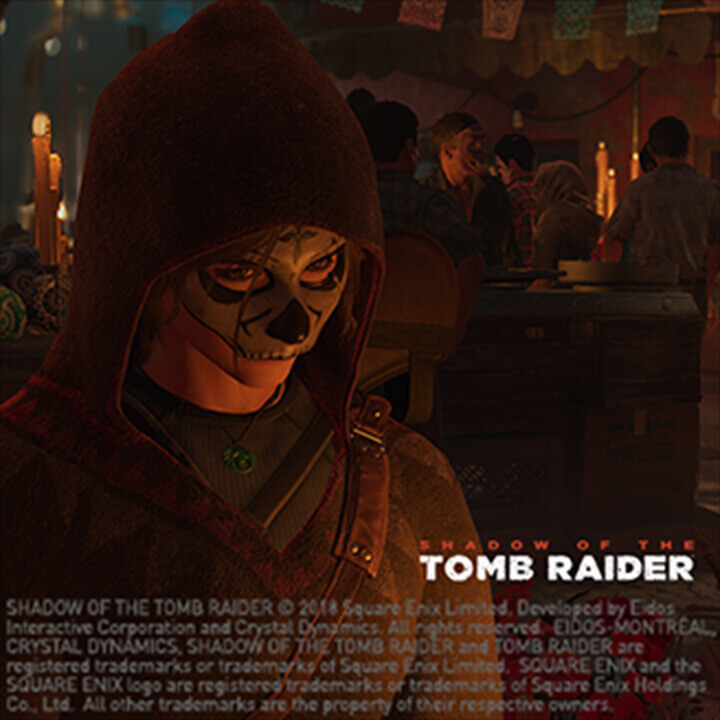 Breakthrough Gaming Technologies
Get the latest NVIDIA GameWorks™ technologies for smooth gameplay, cinematic experiences, and revolutionary 360-degree image capture-even in VR. Plus, get the performance to drive the latest displays, including VR, ultra-high-resolution, and multiple monitors.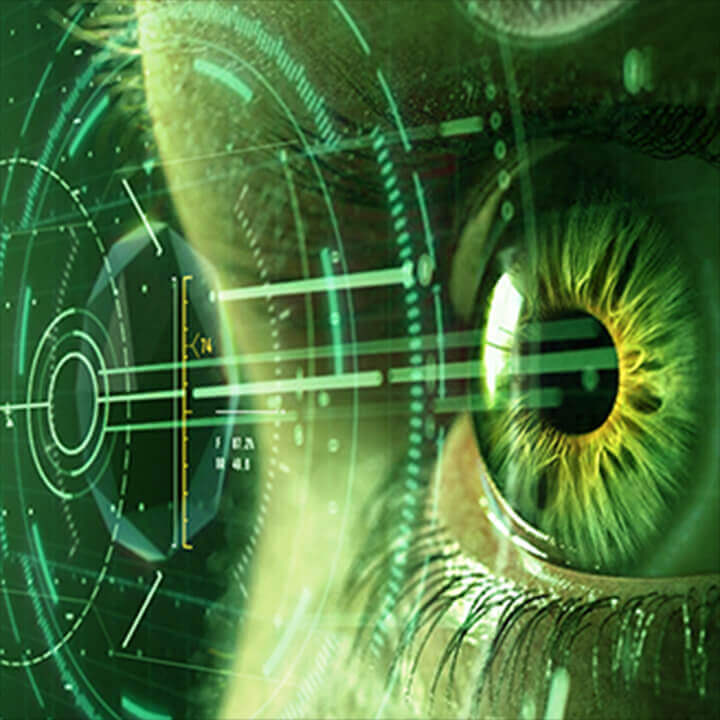 VR Ready
Experience next-generation VR performance, the lowest latency, and plug-and-play compatibility with leading headsets-driven by NVIDIA VRWorks™ technologies. VR audio, physics, and haptics let you hear and feel every moment.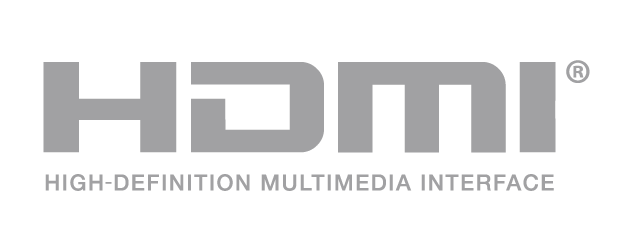 Products certified by the Federal Communications Commission and Industry Canada will be distributed in the United States and Canada. Please visit the ASUS USA and ASUS Canada websites for information about locally available products.
All specifications are subject to change without notice. Please check with your supplier for exact offers. Products may not be available in all markets.
Specifications and features vary by model, and all images are illustrative. Please refer to specification pages for full details.
PCB color and bundled software versions are subject to change without notice.
Brand and product names mentioned are trademarks of their respective companies.