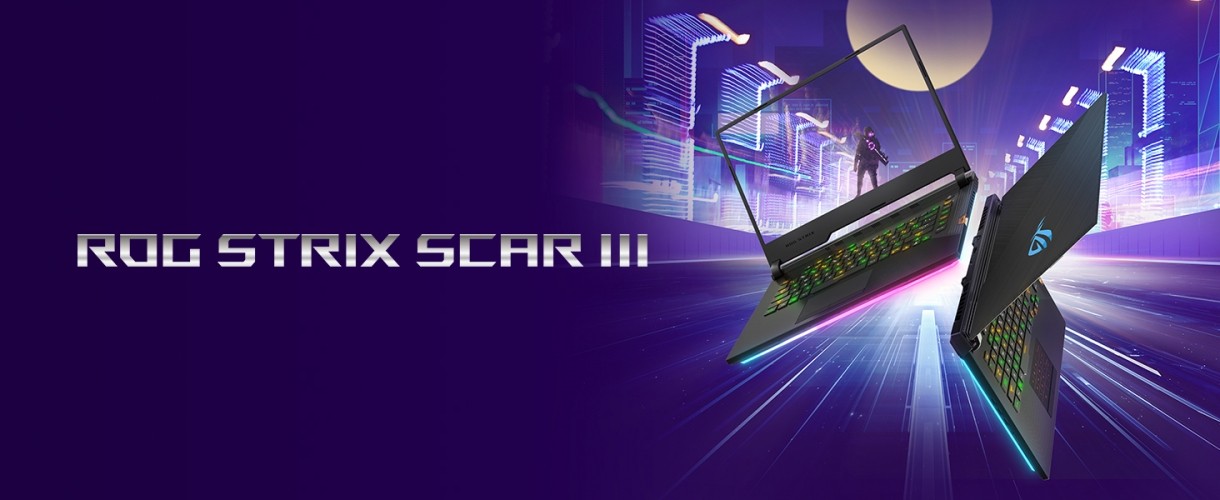 ASUS ROG Strix Scar III (2019) gaming laptop
Designed to redefine your mobile gaming experience, the ROG Strix Scar III packs high performance processing, graphics and powerful dual fan cooling in a sleek, aggressive-looking package. A 15.6" IPS type screen with Full HD resolution brings gorgeous game visuals, and 240Hz refresh rate helps you keep up with the fastest-paced FPS scenes. A gaming-grade keyboard is RGB backlit, and features n-key rollover. The bottom light bar along with an illuminated ROG logo support Asus Aura Sync, so you can customize and synchronize brilliant lighting on your mobile gaming machine, and beyond to other compatible peripherals.
NVIDIA GeForce RTX 2070 8GB GDDR6
9th Gen Intel Core i9-9880H Processor (8 cores, 16 threads)
240Hz 3ms 15.6" Full HD (1920x1080) IPS Type Display
32GB DDR4 2666MHz RAM and 1TB PCIe SSD
Windows 10 Professional | Gigabit Wave 2 Wi-Fi 5 (802.11ac 2x2)
ROG Intelligent Cooling thermal system
Dual 12V fans, anti-dust technology, and adjustable fan modes
ROG Aura Sync System with RGB Keyboard, Logo, and Light Bar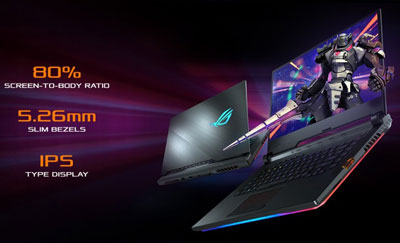 Play at Professional Speed with a 240Hz/3ms Display
An incredibly fast 240Hz display meets the professional standard of fast-paced FPS action, enhancing gameplay with smooth and crisp visuals and ultra responsive input. Slim bezels make way for an expansive 81.5% screen-to-body ratio that immerses you in the flow of the game.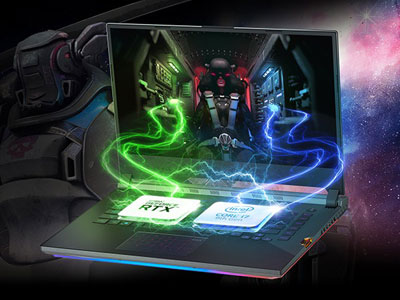 GeForce Graphics
ROG Strix Scar III features GeForce graphics overclocked with ROG Boost for max performance.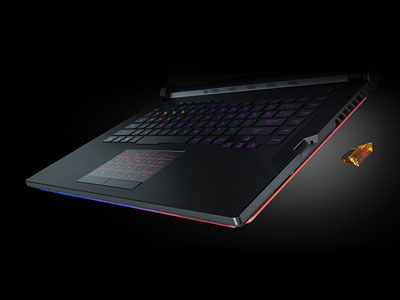 Introducing the ROG Keystone
Load custom personal gaming settings or unlock access to an encrypted Shadow Drive.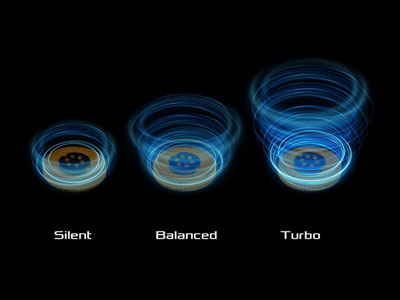 Optimal Multi-purpose Mode Switching
The right mode for the moment using Scenario Profiles. Switch between fan modes, optimized for each aspect of ideal performance or quiet ambiance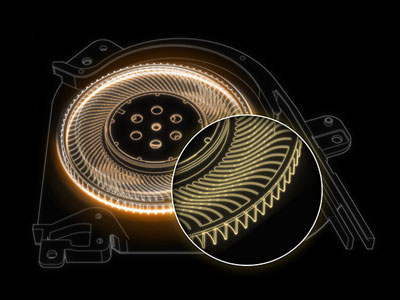 Powerful 12V, 83-Blade Fans
Stronger Fans / More blades mean better airflow. Each fan blade is 33% thinner than conventional fans. At 83 blades per fan, airflow increases by 17%.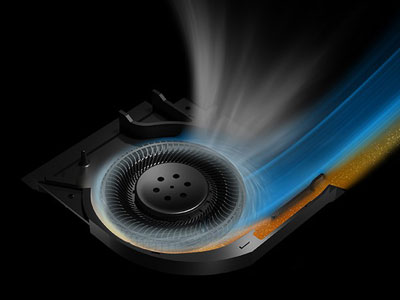 Self-Cleaning System
Anti-dust tunnels keep fans and heatsinks clean. Preventing buildup on key components boosts long-term cooling efficiency, performance, and stability.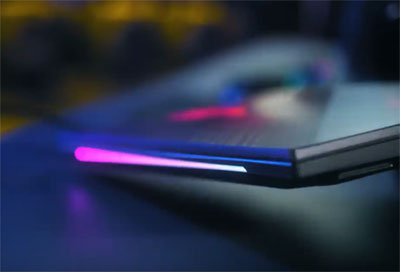 Hardcore Durability
ROG laptops undergo extensive vibration, drop, and pressure testing to ensure they can survive everyday use, while their hinges, keyboards, and ports are tested for resilience against common wear. The laptops are even subjected to extreme heat, cold, altitude, and humidity for travel anywhere.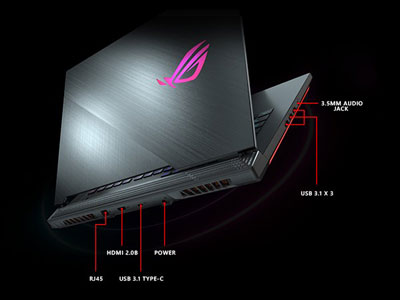 Effortless Connectivity
ROG Strix Scar III has all the connectivity needed for gaming and working on the go.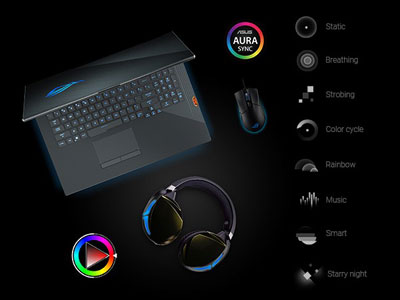 Aura Sync
Customize RGB backlighting and match colors and effects with compatible peripherals using Aura Sync.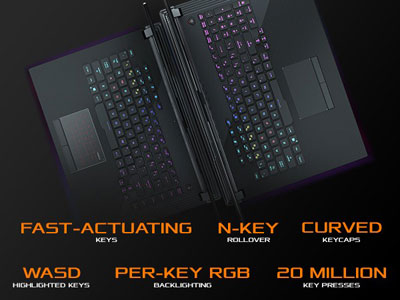 N-Key Rollover
Designed for precision, the keyboard has full N-Key rollover for accurate multi-key inputs.