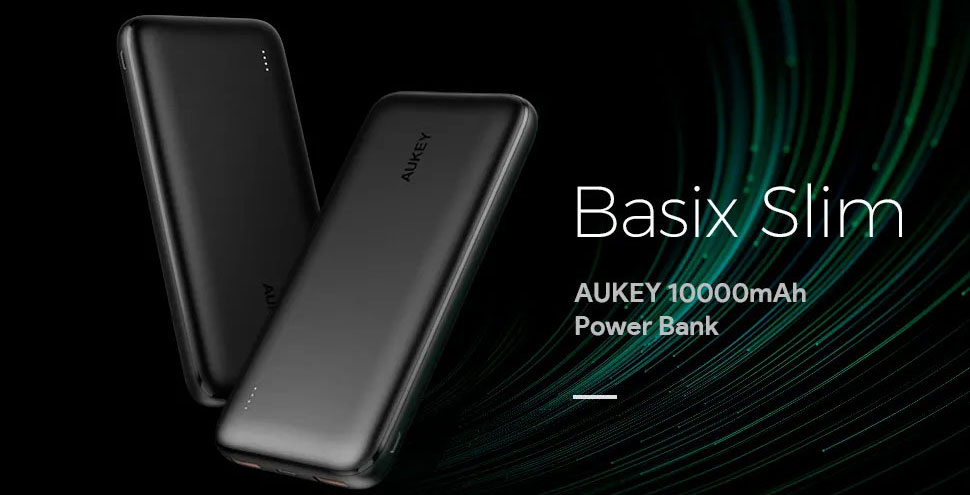 Aukey 10000mAh 18W PD USB-C Power Bank (PB-N73S)
Fast charge at up to 18W and juice up multiple devices at once with three outputs (two USB-A + one USB-C), so you can stay charged and connected while out and about. Slim design slides effortlessly into your pocket or bag, keeping safe, reliable 10000 mAh power at your disposal.
On-The-Go Power
The combination of power delivery 3.0 and quick charge output 3.0 provide optimal charging up to 18W for your device. Fast charge your iPhone 11 Pro Max up to 50% in 30 minutes

Convenient and Future-Proof Charging
Refill the Power Bank faster than ever with 18W INPUT in just 3.5 hours with an 18W PD charger. This travel-friendly portable battery will charge an iPhone 11 Pro 2.6 times, iPad Air (2019) 0.9 times, or Samsung Galaxy Note10+ 1.8 times.

Reliable Travel Power
About the same size as a mobile phone, easy to take with you everywhere. The power bank packs 10000mAh of capacity for a long flight. Optimized charging to virtually any mobile device. Built-in safeguards protect your devices against excessive current, overheating, and overcharging.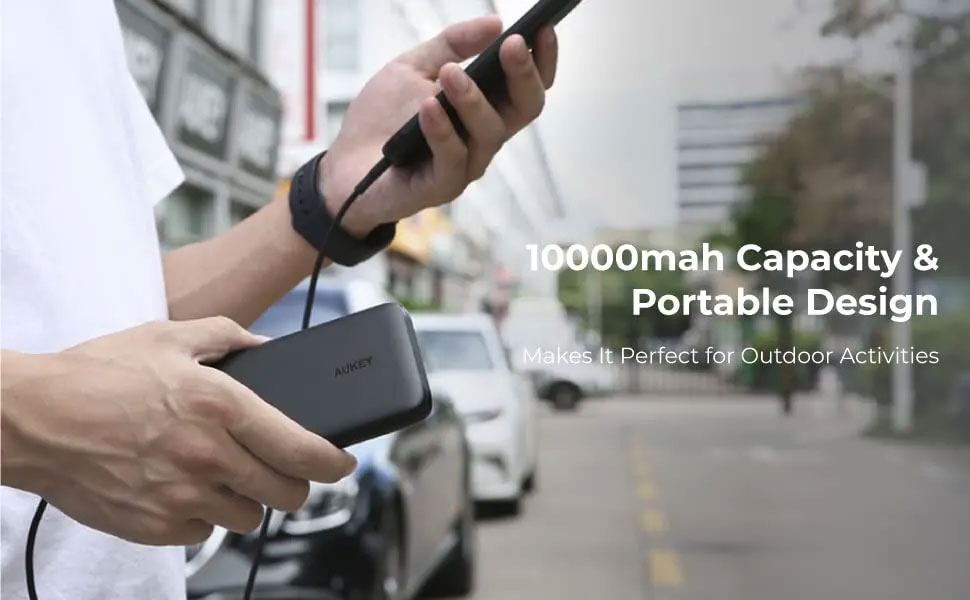 Specification
Model: PB-N73S
Technology: PD 3.0, QC 3.0
Capacity: 10000mAh
Micro-USB Input: DC 5V 2A, 9V 2A
USB-C Input: DC 5V 3A, 9V 2A
USB-C Output: DC 5V 3A, 9V 2A, 12V 1.5A
USB-A Output 1: DC 5V 3A, 9V 2A, 12V 1.5A
USB-A Output 2: DC 5V 3A, 9V 2A, 12V 1.5A
Max Power Output: 18W
Package Contents:
AUKEY PB-N73S 10000mAh USB-C Power Bank, USB-A to C Cable, and User Manual