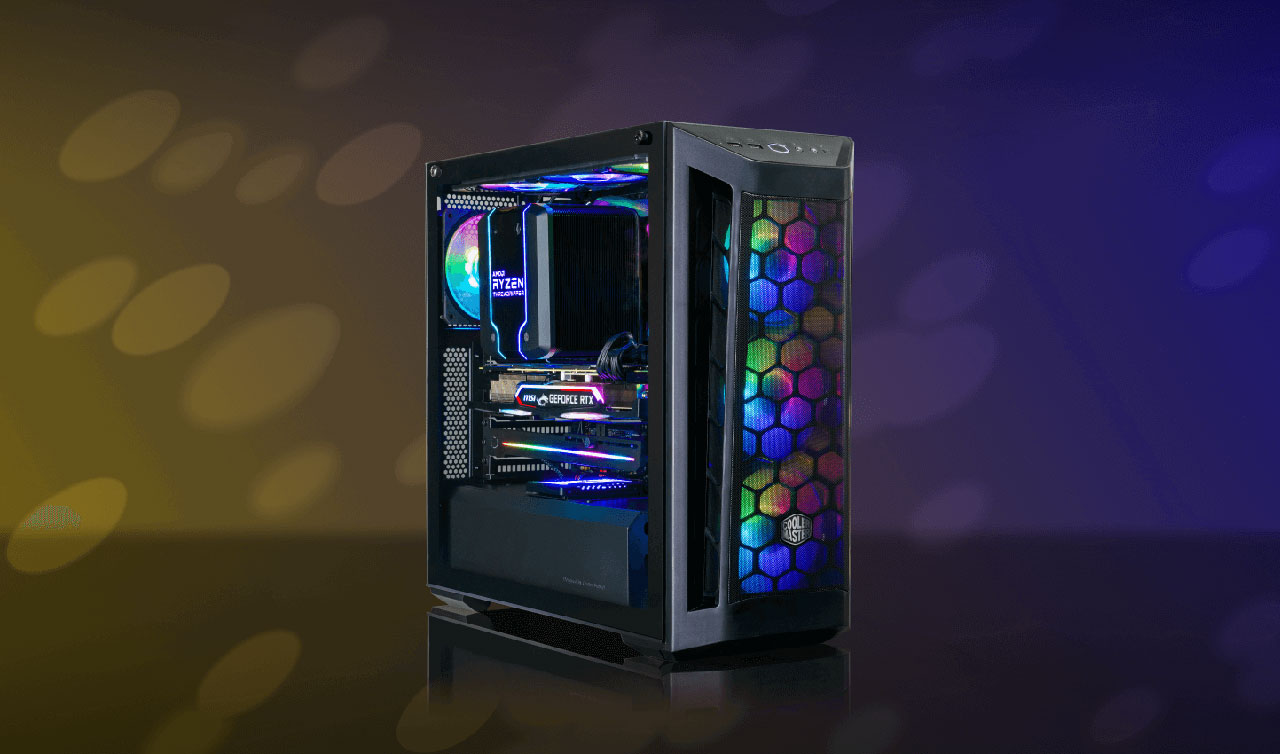 Cooler Master MasterBox MB511 ARGB
PLAY IT COOL.
With its stylish look and well-designed layout, the MasterBox MB511 ARGB ATX Case is the optimal option for your build. Your rig will be illuminated by stunning RGB lightning that can be managed by compatible motherboards or an included controller. It comes with an edge-to-edge transparent side panel to show your internal components. The chassis also provides spacious room to let you install up to seven cooling fans and liquid cooling system for maximum thermal performance.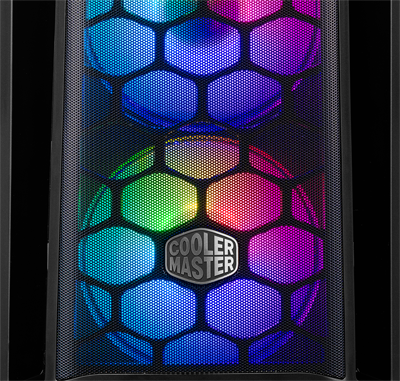 Fine Mesh Front Panel
The Fine Mesh design on the front panel is proven, by reviewers and critics alike, to provide considerable airflow while simultaneously filtering out dust. Light also refracts and behaves uniquely to the Fine Mesh, creating a halo effect against the included ARGB fans.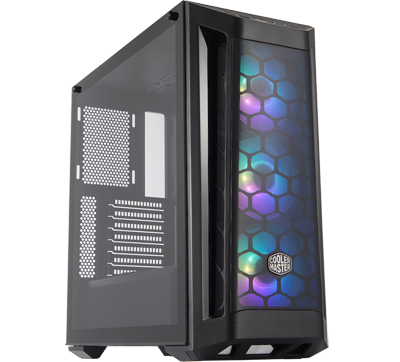 ARGB Lighting System
Three pre-installed ARGB fans can be managed by either the motherboard or an included controller, connected by the included splitter, to create a comprehensive ARGB lighting system.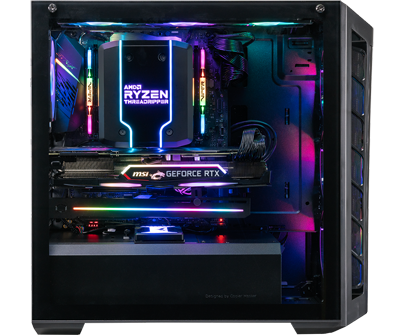 Tempered Glass Side Panel
Gaming hardware, cooling components, and the pure pride of the builder is shown in panoramic view through an edge-to-edge tempered glass side panel.
Versatile Cooling Options
Support for up to seven 120mm fans and dual 360mm radiators on the top and front panel ensure that even the most extreme systems stay cool.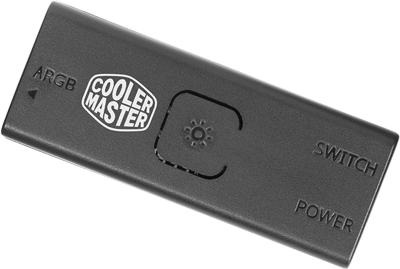 ARGB Controller
The small ARGB Controller is a mini-sized controller that allows your Addressable RGB such as fans and LED strips to be powered and controlled even in PC systems without an A-RGB capable motherboard.
The controller comes with 14 lighting presets to make full use of the Addressable LEDs in the system and also allows to be completely switched off by long pressing its button.
It is also possible to attach any external 2pin button to it to be able to switch presets without having to open the system. For ease of use, Cooler Master allows the RESET button to be optionally connected to the controller and used as an external ARGB preset switch button.