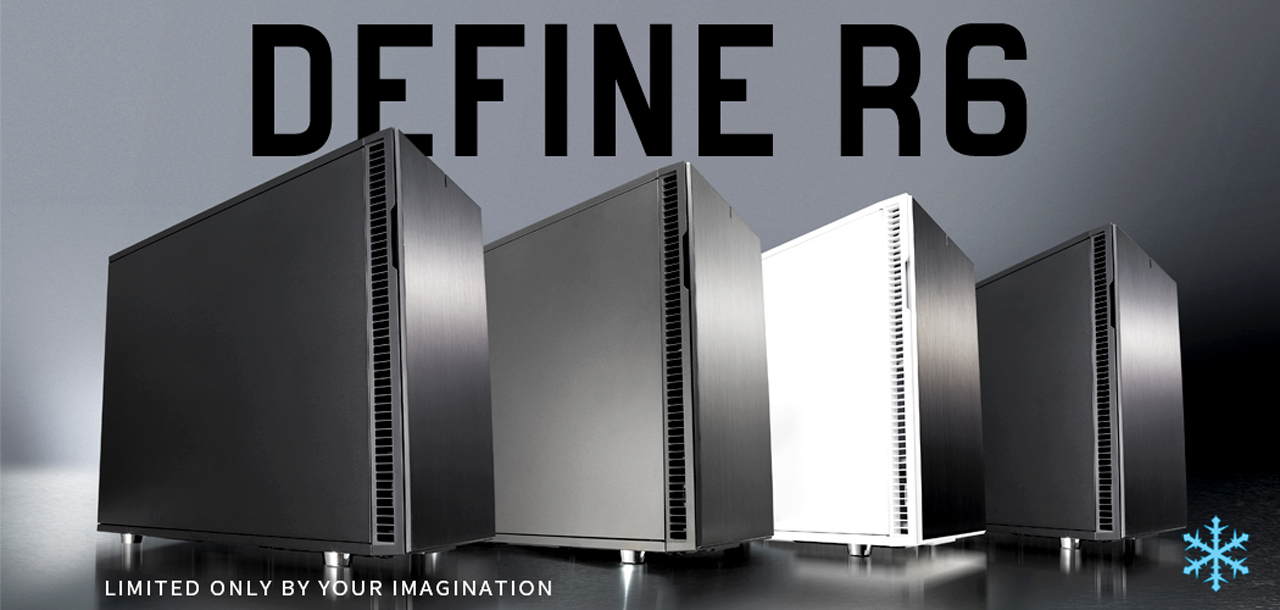 Designed from the ground up, the Define R6 goes beyond iteration with a profound stride of innovation—the latest and largest step in the legacy of the world-renowned Define Series.
Sound-dampened steel panels encase a fully redesigned interior with more storage capability than ever before, and with nine fan mounts, a PWM fan hub and 420mm radiator support, the R6 is the perfect platform for building your dream water loop. Improved third-generation ModuVent™ technology allows an effortless transition from the metal-clad, sound-dampened top panel to filtered high-airflow, multi-fan ventilation.
Expanding on the timeless elegant form and silent modular function that brought so much success to its predecessors, the new Define R6 offers the most demanding hardware enthusiast a solid foundation and flexible framework with limitless potential.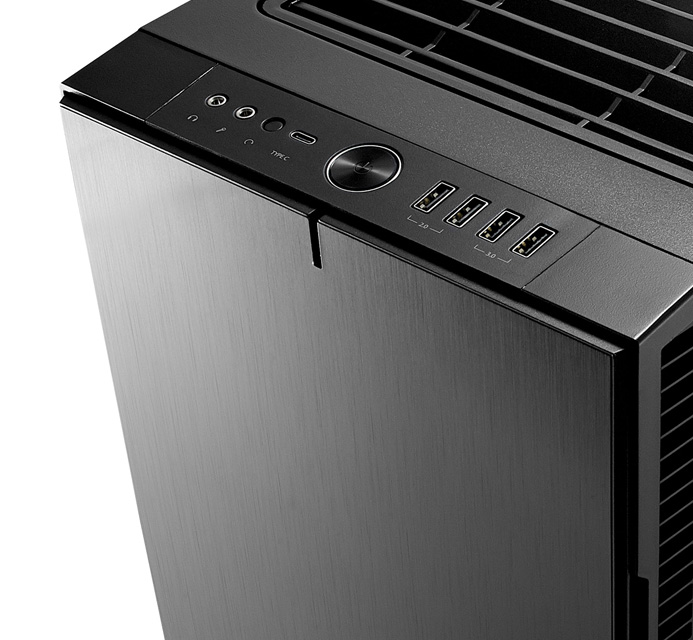 type-c connector
USB 3.1 Gen 2 Type-C supports fast charging and up to 10Gbps transfer speeds.
Brushed Aluminum
A reversible front door with anodized aluminum cover provides adaptability with elegance.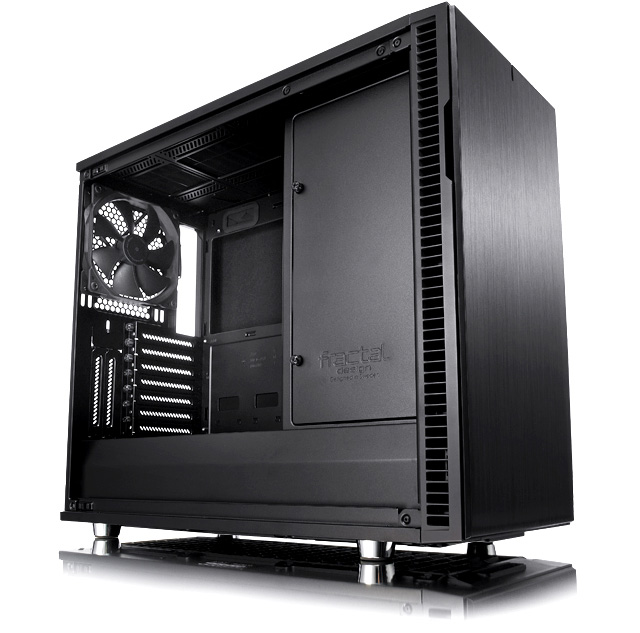 The Strong, Silent Type
Rock-solid build quality with high-density industrial dampening delivers studio-worthy sound supression.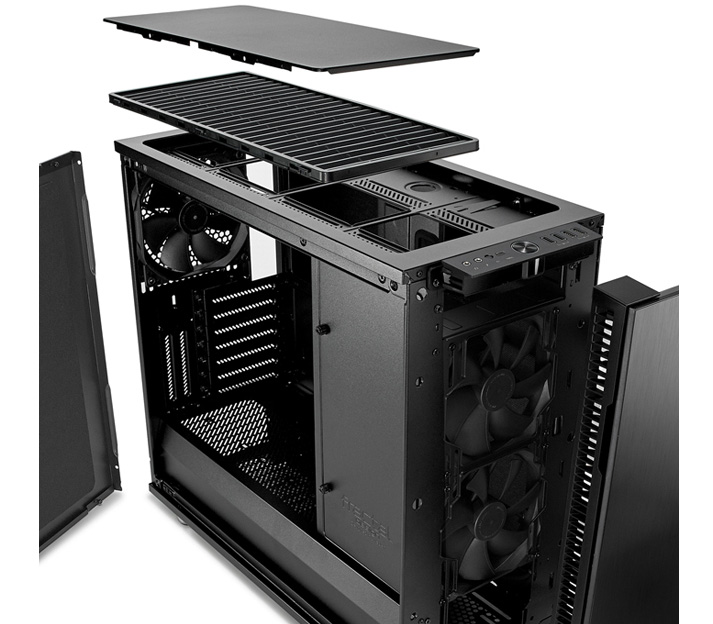 Third-Generation ModuVent Technology
An advanced new design gives users the choice between a soundproof steel cover or filtered multi-fan ventilation in the top panel.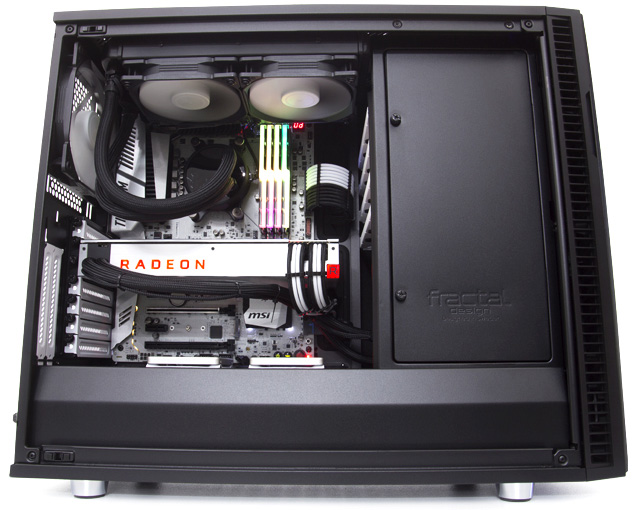 Two Cases in One
Easily convert between the Standard Layout for maximum storage capacity or the new Open Layout for superior water-cooling support and a clear path of airflow.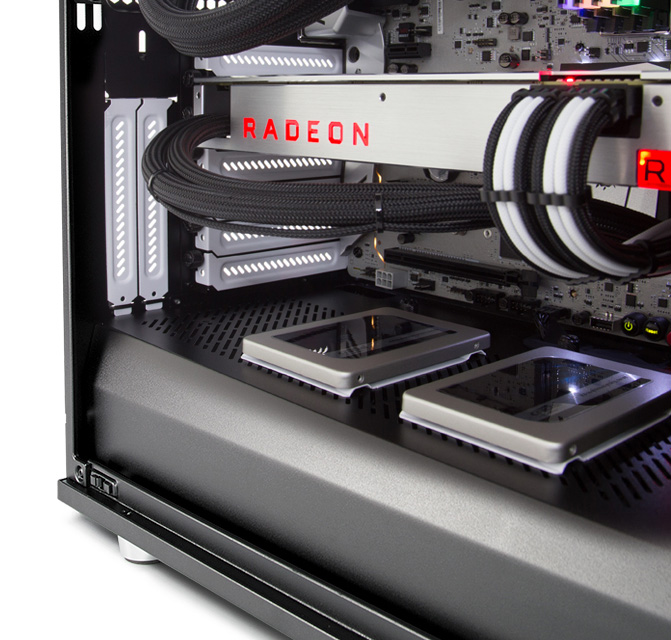 A Place for Everything, and Everything in its Place
The ventilated power supply shroud and Modular Storage Plate offer a multitude of mounting options to arrange drives and conceal excess cabling for a clean, clutter-free interior.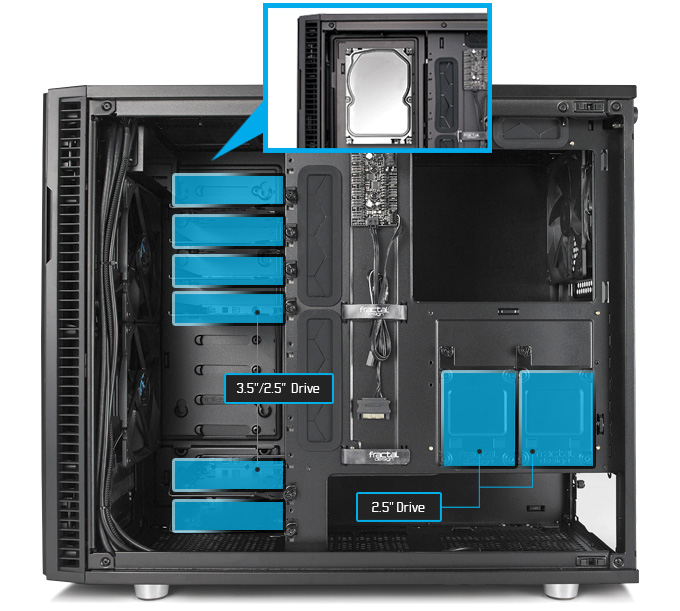 Modular Versatility
The highly modular interior of the R6 includes six universal drive trays that can be independently repositioned to suit components, cooling and cable routing.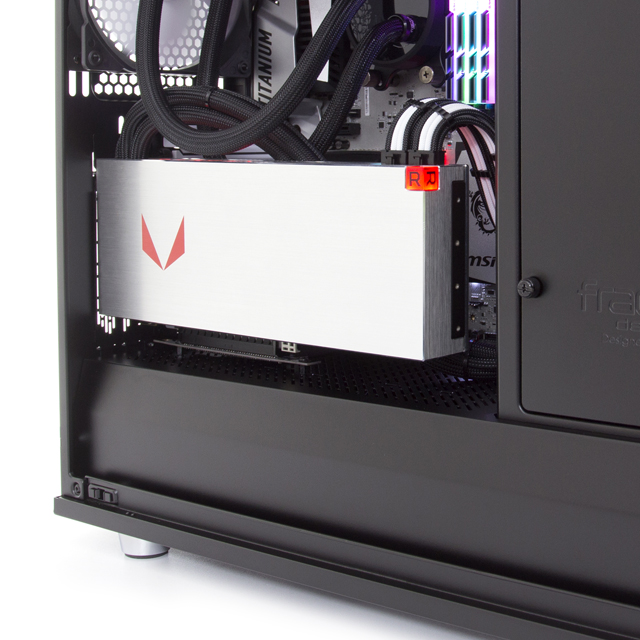 Vertical Expansion Slots
Showcase your graphics hardware with full visibility.
Nexus+ Smart Hub
The new Fractal Design Nexus+ smart hub offers superior fan control of six additional case fans plus three PWM devices via your motherboard.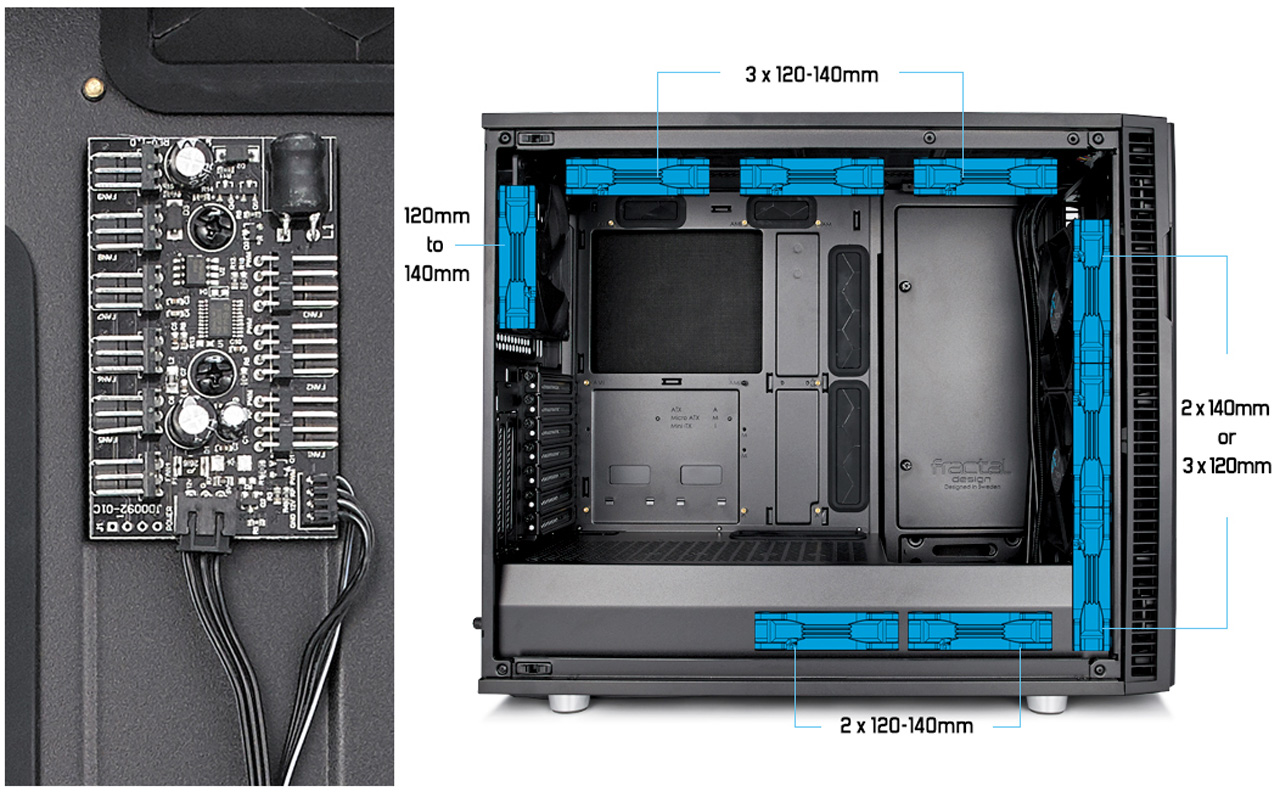 Extensive Water-Cooling Support
Liquid-cooling options abound with support for radiators up to 420mm on top, 360mm in the front and up to 280mm in the base.