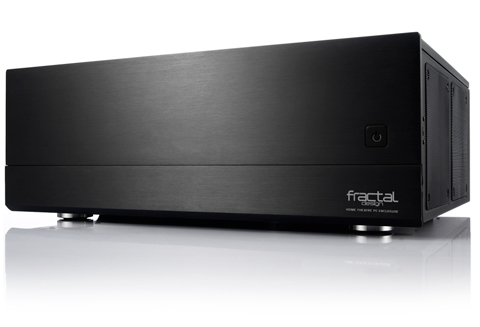 Node 605
The Node 605 boasts a minimalistic, sleek, Scandinavian appearance, designed to integrate easily into your home theater equipment.
Featuring a stunning exterior accompanied by a modern, black interior, with sound and vibration dampening materials, the Fractal Design Node 605 supports a full ATX motherboard as well as a graphics card up to 11 inches (280mm) in length.
Cleverly hidden behind the access panel on the solid, 8mm-thick aluminum front panel are two USB 3.0 ports, a FireWire port, and a multi-format card reader for your convenience.