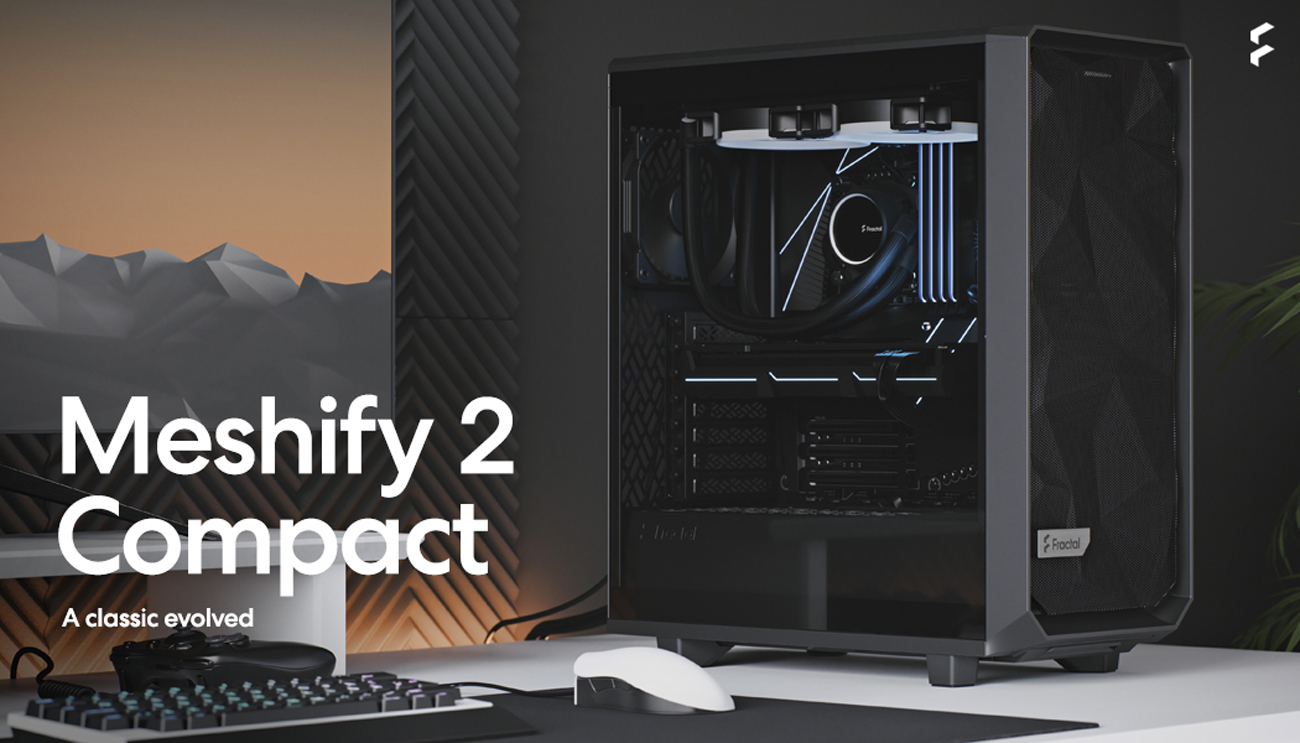 Meshify 2 Compact is a high-performing case with a bold, stealth-inspired aesthetic. Its striking exterior features bolt-free, flush tempered glass, a fully removable top panel granting excellent interior access, and a front USB 3.1 Type-C port. The front nylon filter can be removed for extra airflow, letting the mesh front deal with filtering. Intelligent space utilization enables the Meshify 2 Compact to boast the performance and capacity of larger cases despite its remarkably compact mid-tower size, and the filtered airflow design makes cooling a breeze.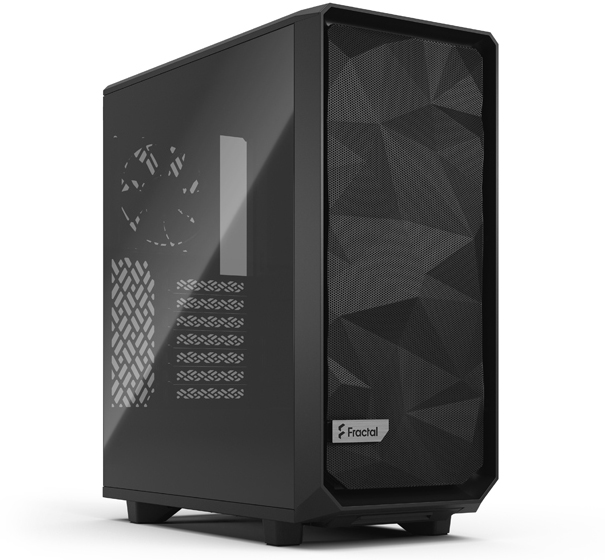 BOLT-FREE GLASS
Comes with a seamlessly integrated flush tempered and top-latching glass panel.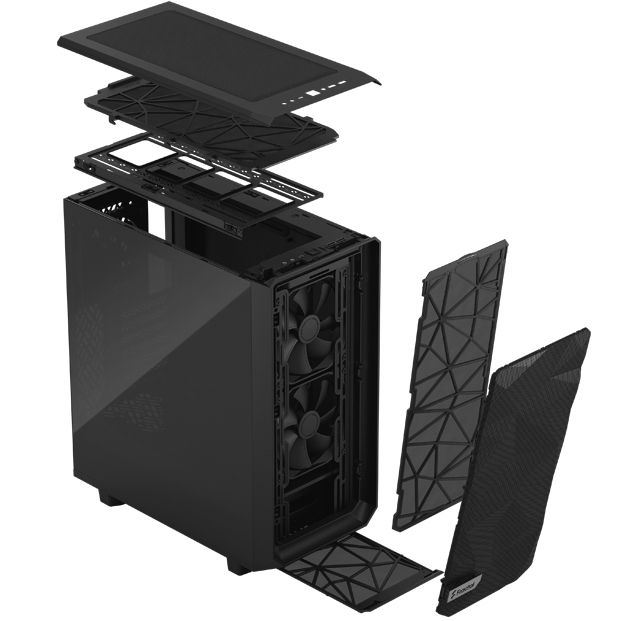 TOP PRIORITY ACCESS
The fully removable top panel opens to provide excellent interior access.
SMALL FRAME, BIG GAME
The clever internal layout offers the performance and capacity of much larger cases.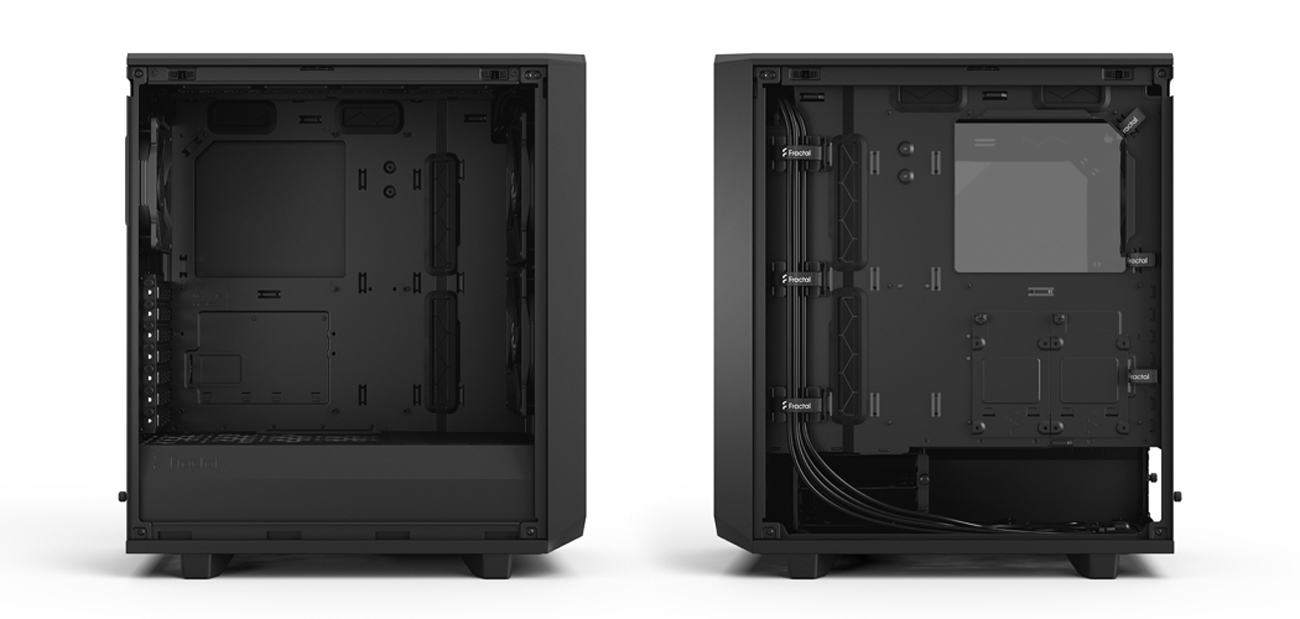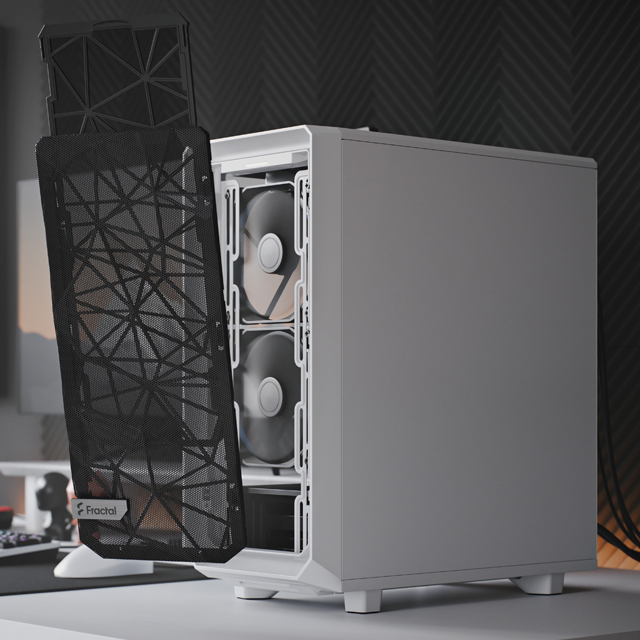 DETACHABLE FRONT FILTER
The new front nylon filter can be removed from the hinged mesh panel for increased airflow.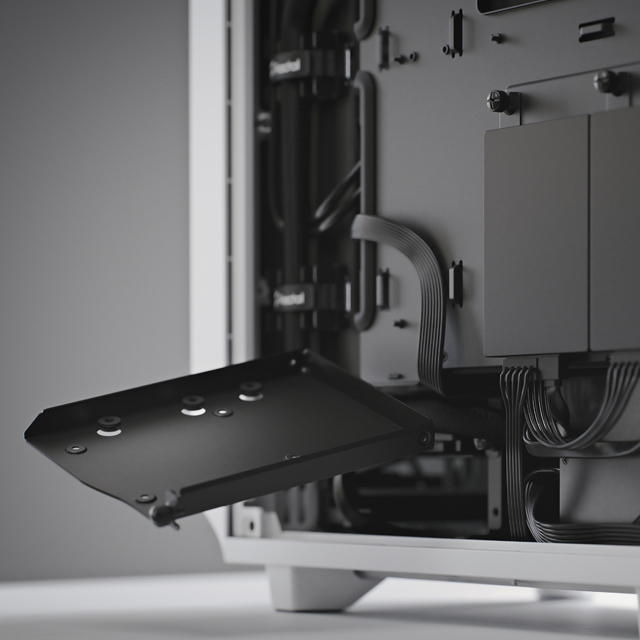 SMOOTH AND QUIET OPERATION
The sturdy steel drive trays are vibration-damped by cushioning rubber grommets.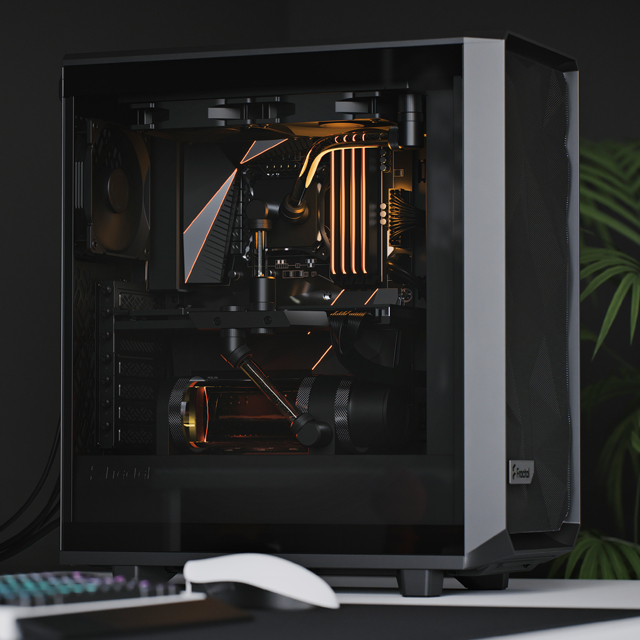 ROBUST COOLING
Install up to seven fans, front radiators up to 360 mm, or top radiators up to 240 mm.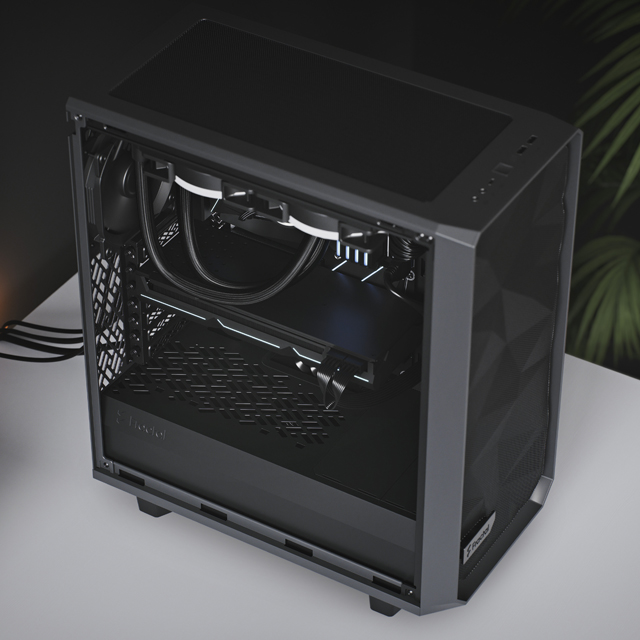 FULL LENGTH SHROUD
A full-length power supply shroud readily conceals the drive cage and excess cabling.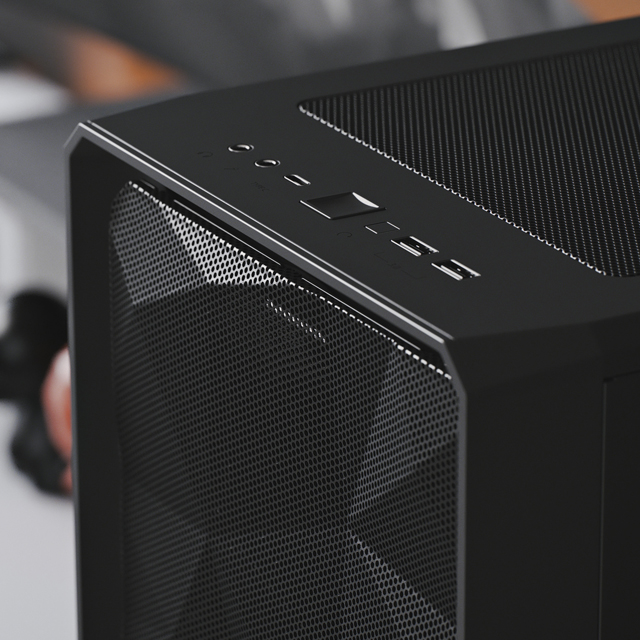 TYPE-C INTERFACE
USB 3.1 Gen 2 Type-C front I/O offers quick access to fast charging and speeds up to 10Gbps.