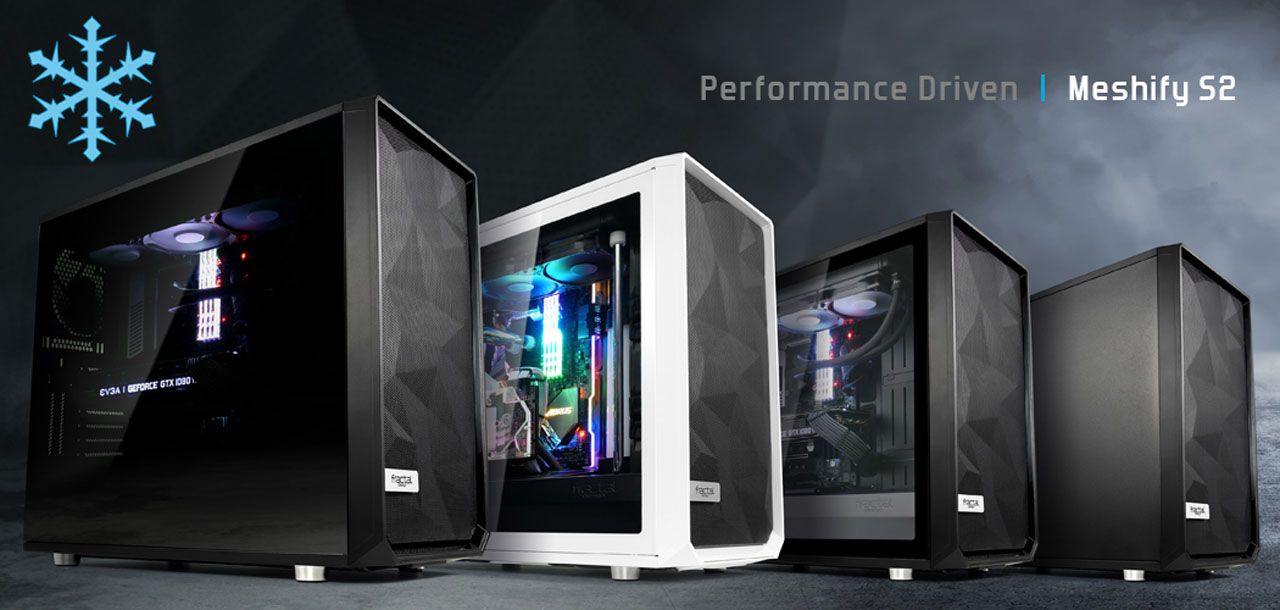 Meshify exhibits powerful performance with bold aesthetics magnified to an all new degree in the larger and even more capable Meshify S2. In a unique instance of refinement eliminating constraint, the Meshify S2's modular open layout is all but an end to hardware restrictions.
Meshify S2 boasts immense cooling capacity with three Dynamic X2 fans, nine total fan positions, 420/360/280mm radiator mounts, built-in pump + reservoir support and an innovative removable top bracket. Other new additions include USB Type-C, a versatile PSU shroud, Flex-VRC Vertical GPU Riser support and bolt-free tempered glass.
The largest Meshify case to date combines all the strengths of its predecessors with Fractal Design's most revolutionary modular design elements. Its iconic angular mesh offers more than just a distinctive look—it augments air intake and unleashes the true potential of the open-layout PC.
Unrivalled performance demands to be seen in the Meshify S2.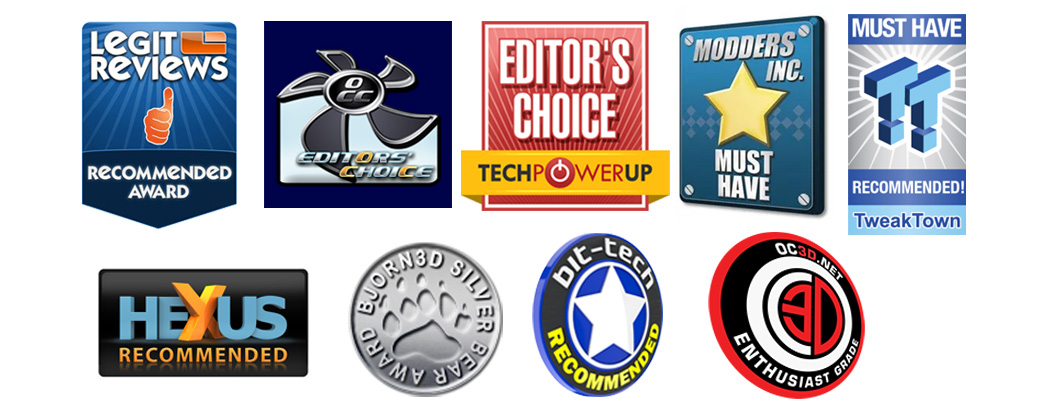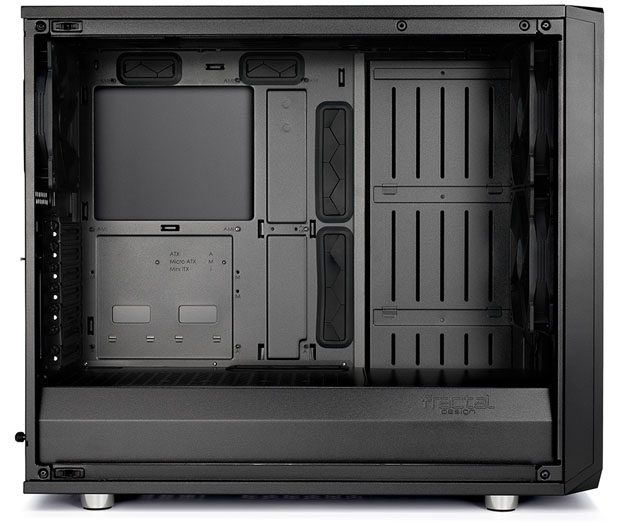 NOTHING HELD BACK
The Meshify S2's advanced modular open layout is all but an end to hardware restrictions.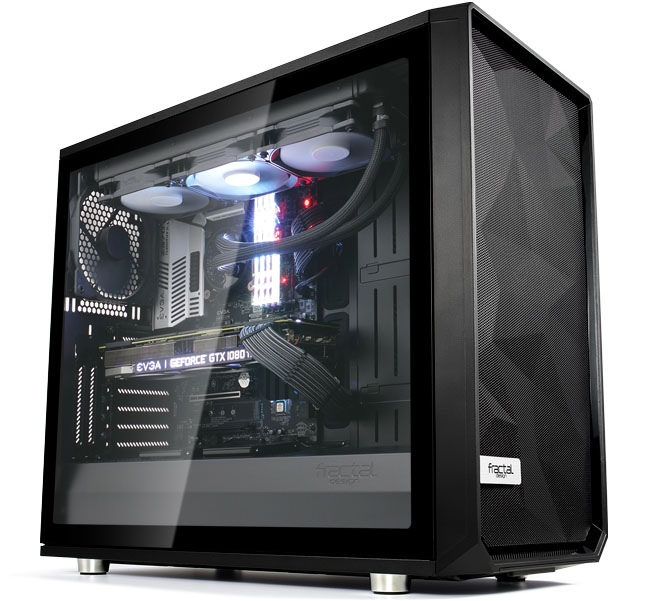 FORM WITH FUNCTION
Stealth-inspired angles and high-airflow mesh deliver high-airflow performance with unmistakable distinction.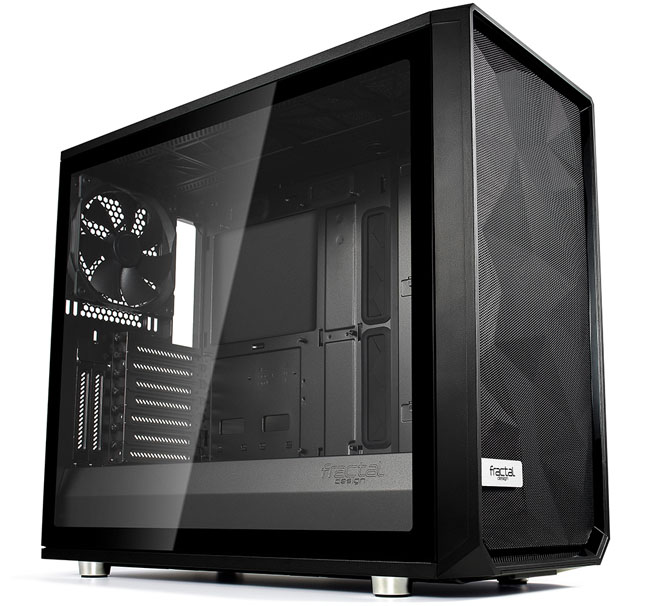 SEAMLESS TEMPERED GLASS
No bolts or hinges mar the seamless TG panel, which removes effortlessly with a push-to-lock latching mechanism on both sides.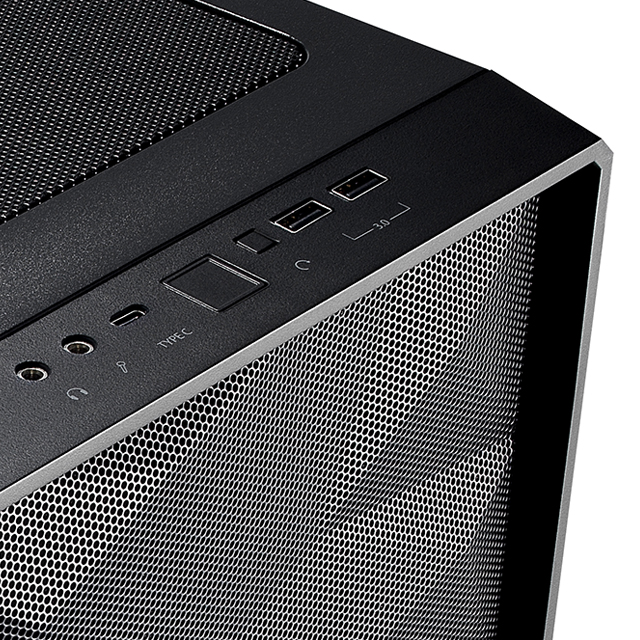 TYPE-C INTERFACE
USB 3.1 Gen 2 Type-C front I/O offers quick access to fast charging and speeds up to 10Gbps.
VERSATILE PSU SHROUD
The full-length steel shroud with removable cover creates a ventilated mezzanine with alternate SSD mounts and cleanly concealed cables.
VERTICAL EXPANSION
Vertically showcase and secure your GPU with the Fractal Design Flex VRC-25 vertical PCIE riser.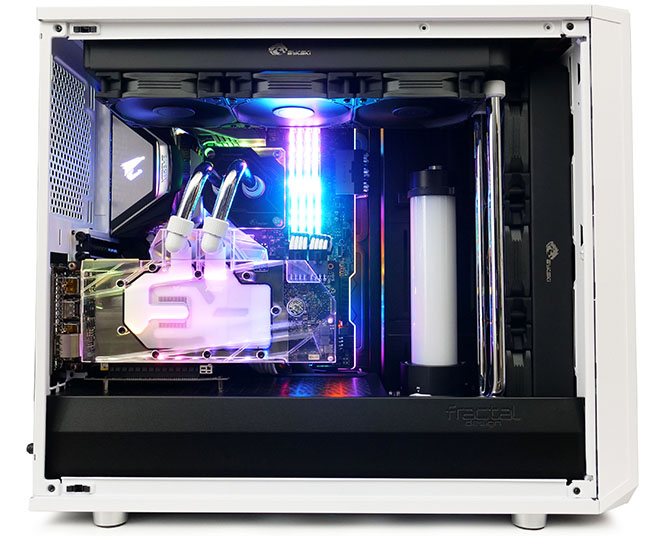 ADVANCED WATER COOLING
Create the ultimate custom loop with adjustable reservoir brackets, pre-drilled pump mounts, and an innovative removable top bracket with dedicated fill port.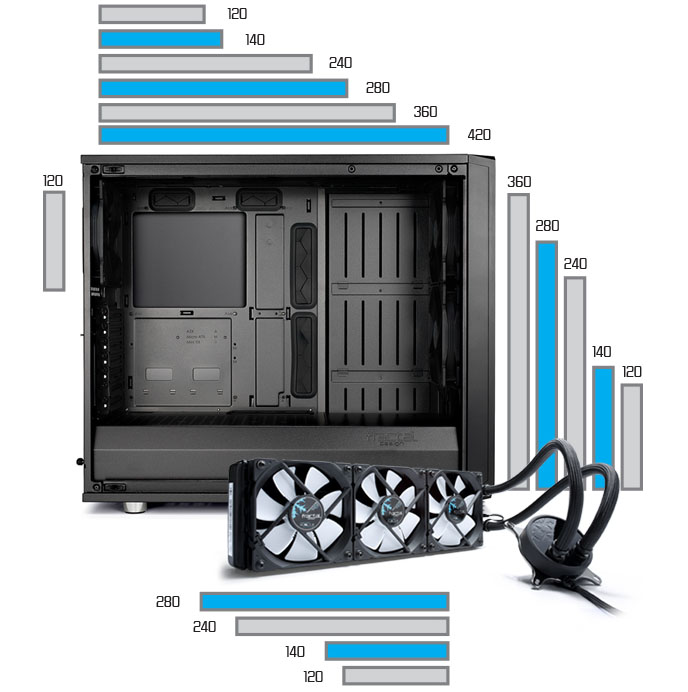 IMMENSE RADIATOR SPACE
Mount radiators as large as 420mm on top, 360mm in front and up to 280mm in the base.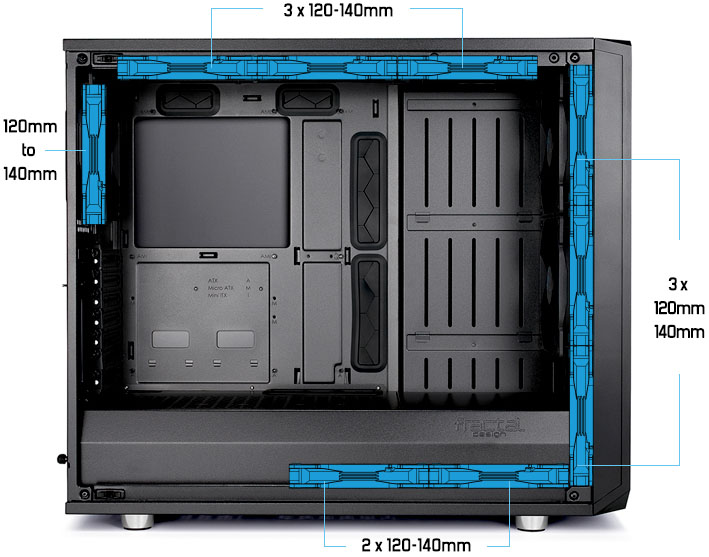 EFFECTIVE AIR SUPPORT
Three Dynamic X2 140mm fans come pre-installed with nine total fan positions for further expansion.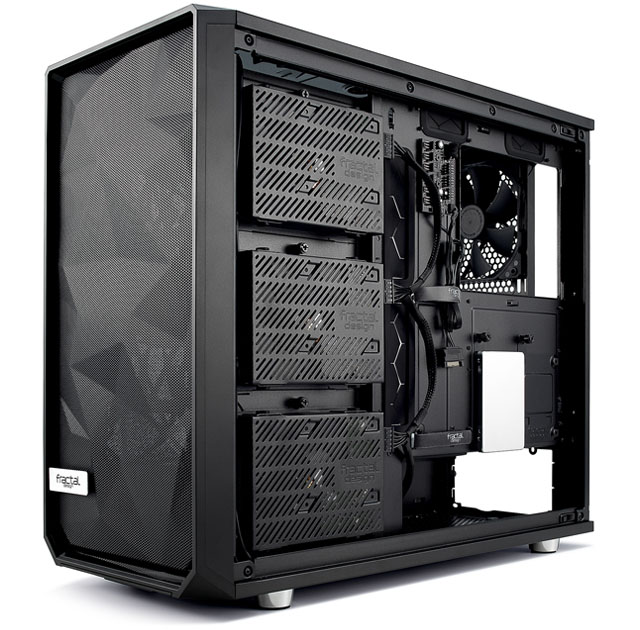 CONCEALED STORAGE
Mount up to five storage devices out of sight and clear of main airflow paths.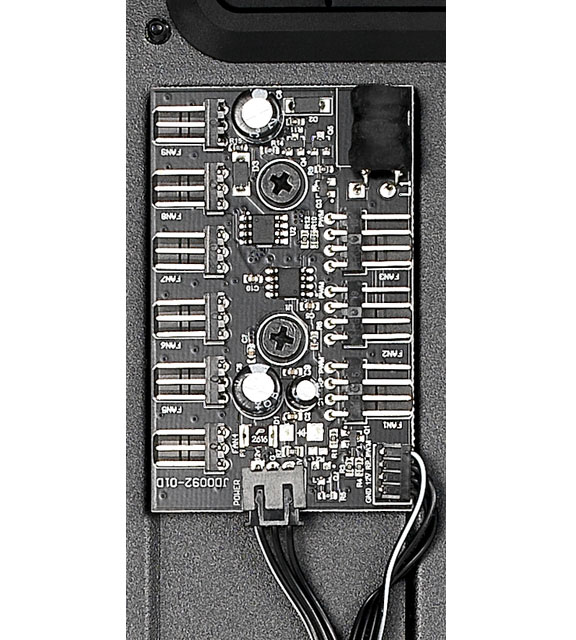 NEXUS+ SMART HUB
A built-in PWM hub offers precision control for up to three PWM devices and six case fans via your motherboard.