GIGABYTE AORUS K9 Optical Gaming Keyboard
Optical Flaretech Switches Make a Big Difference in Gaming
The GIGABYTE AORUS K9 Optical Gaming Keyboard is a good way to pave your path to victory. It is constructed of the revolutionary optical flaretech switches which deliver a mere 0.03ms debounce time, 100 million keystrokes, and chatter-free gaming experience. With no metal connectors exposed, the keyboard is splash-proof. Gaming will be a joy with per-key RGB backlight with millions of colors and various effects available. You can even mix and match different switches. Up to 9 red switches with superior PBT keycaps is included in the package.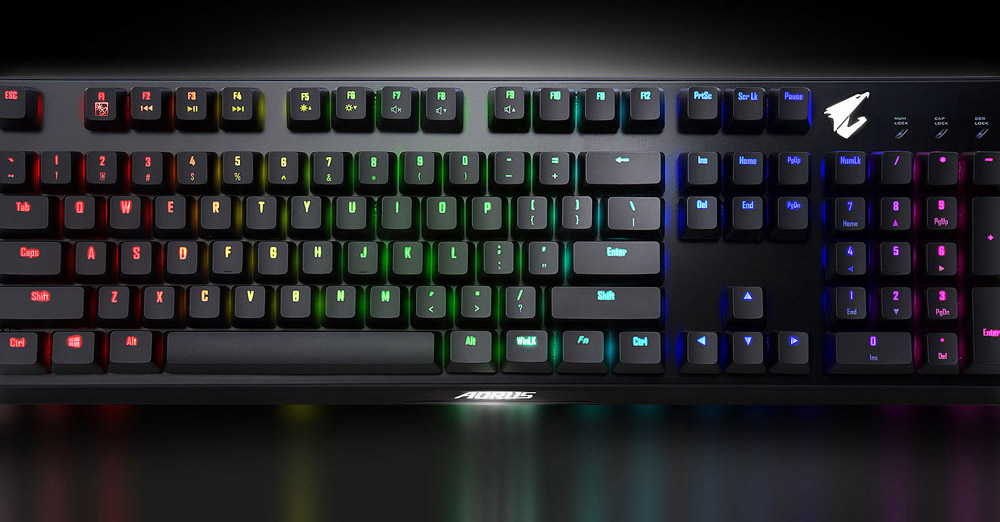 AORUS K9 Optical Gaming Keyboard - Bring The Light
AORUS K9 Optical Gaming Keyboard - First Look
AORUS K9 Optical Mechanical Switches - The Future of Keyboards
Forget about conventional mechanical switches. The optical Flaretech switch is faster and has a longer lifespan than traditional mechanical switches. AORUS has utilized this technology to craft a stylish, ultra durable performance keyboard that works flawlessly regardless of scenario.
0.03ms Debounce Time - When Speed Matters
The Flaretech switches offer an unbelieveable debounce time - only 0.03ms, compared to a full 20ms in traditional switches. The near-zero debounce time offers you an in-game advantage and higher precision in movements, thanks to signal processing at the speed of light.
Ultra Durable
The K9 Optical comes with a much longer lifespan than traditional mechanical keyboards. Where traditional keyboards offer you switches rated up to 50 million keystrokes, AORUS doubles that - 100 million keystrokes. This is made possible yet again by the use of optical switches that make do without metal that will oxidize and corrode over time.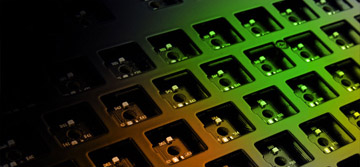 Splash Proof
Harsh, dusty conditions and even rain or liquid spills are no match for the AORUS K9 Optical. Without exposed metal connectors, it is fully splash proof, even enabling use under water.
Chatter-proof
By utilizing optical Flaretech switches, the K9 eliminates a common problem with mechanical keyboards - chatter. Because it uses fully optical actuation, rather than electromechanical, dust and dirt won't adversely affect your gaming experience by causing chatter.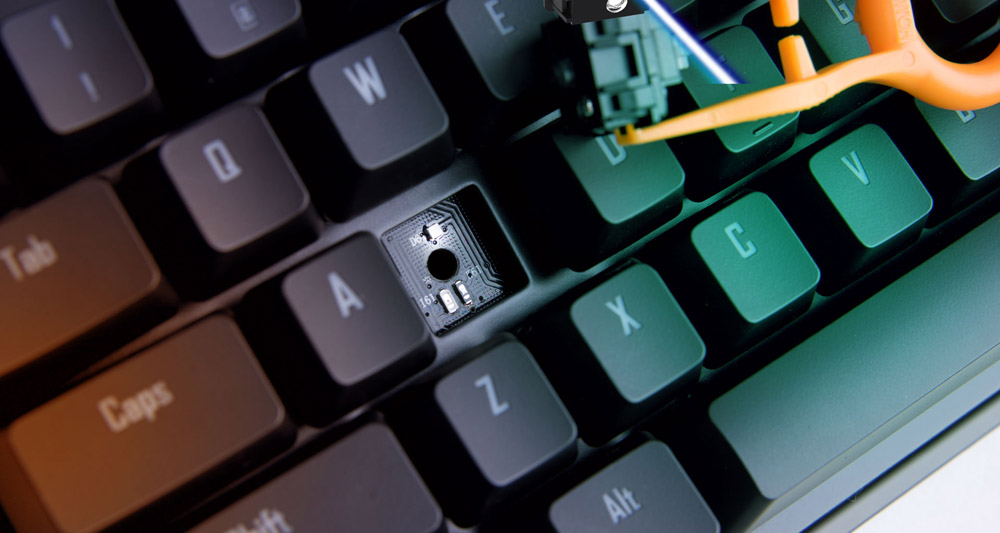 Custom Gaming Experience
The K9 Optical is not only faster and more durable than conventional mechanical keyboards - it's also modular. Mix and match switches as you wish.
Spring Me to Heaven
For maximum consistency and optimum typing feel, AORUS exclusively utilizes top-quality steel springs in the switches.
Floating Key Design
Experience the Flaretech switches and the RGB backlighting in all its glory. The floating key design leaves more of the switch exposed, for more vivid lighting effects and easier cleaning access.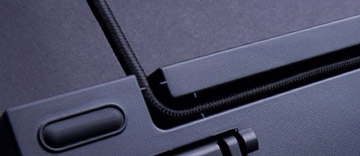 All Key Programmable
Easily make any keypress or key combination a macro or choose from a wide array of lighting effects with the AORUS Engine software.
N-Key Rollover
The AORUS K9 comes with full N-Key rollover - meaning you won't be left a sitting target when the going gets tough in-game. Every single keystroke gets registered, every single time, regardless of how many other keys are pressed simultaneously.
Braided Cable

The durability and aesthetics considerations of the AORUS K9 are not limited to the chassis and switches - it also features a braided USB cable. Not only does it look better than a plain plastic cable, it is a lot more durable.
Cable Management
Looking for that perfect cable routing on your desktop? The K9 offers you different ways to route your cable, with three different options, and a full 2 meter lead.
Additional 9 Switches with Superior PBT Keycaps
PBT has better hardness, durability and smoother texture than normal ABS. Not only PBT has longer lifespan, it can also significantly resist stains of oil from your fingers. AORUS K9 Optical comes with additional 9 switches with PBT keycaps attached, including W, A, S, D, ESC and 4 arrow keys. For gamers who buy red switches will get blue switches and vice versa, now gamers can customize your K9 Optical with different switches and colors with superior PBT keycap!