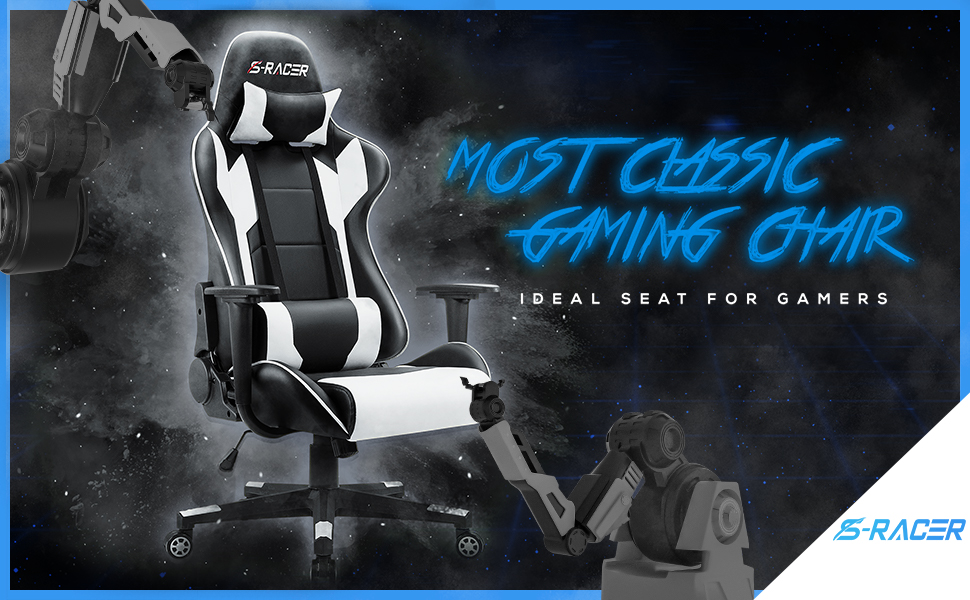 This Homall Gaming Chair extends the full length of the back with support for the shoulders, head and neck. Our chairs are crafted to perfection and designed to the body's natural shape, you will find complete comfort with its furniture quality PU leather.

Professional ergonomics design:
Our chairs are inspired by car racing seats-seats designed to the human body shape in order to provide advanced lateral support and weight distribution. We apply the same concept to accommodate long hours of usage in front of the computer.
Each chair spawns from quality core materials, unparalleled craftsmanship, and state of the art manufacturing processes.

Premium Quality Core Materials:
PU leather is more wear-resistant than PVC and brilliancy than original leather, it's the most sagacious upholstery to be used today, and we have handpicked the best variation of it. Our signature prime PU leather is very soft, durable, flexible and waterproof.
We combine that with precisely cut cold-cure foam that provides immaculate cushioning & support to deliver a heavenly sitting experience.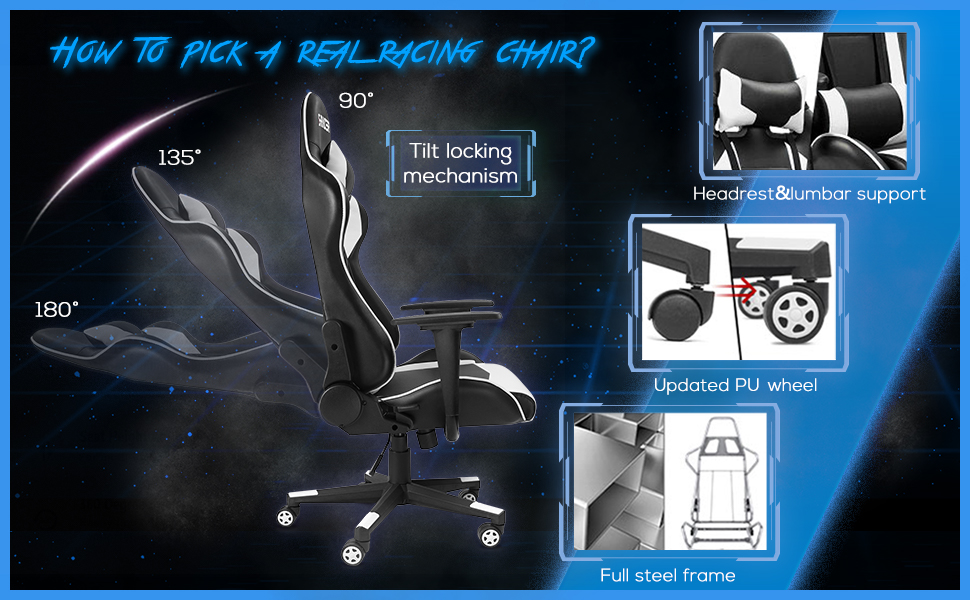 Reinforced bearing with Aluminium Base:
Constructed to be perfectly balanced. Our aluminium wheel base provides both impeccable stability and strength, we utilize a special aluminium mix, making it very strong and immune to corrosion and rust. It is reinforced with ribs and gussets to amplify strength while reducing weight.
Specifics:
Seat Adjustable Height: 17.3" - 21.5"
Backrest Dimension: 22.5" x 30.5" (L x W)
Seat Dimension: 14.5" x 20.5" (L x W)
Notice:
1. If you have any problems please contact us, We will do our best to solve your problems.
2. Our digital images are as accurate as possible, however, photo taking conditions and different monitors may cause image color to vary slightly, and it is normal.
3. Our product sizes are as accurate as possible, but there may be deviations. Please confirm that the product size is suitable for your body and accept the dimensional error before purchase.