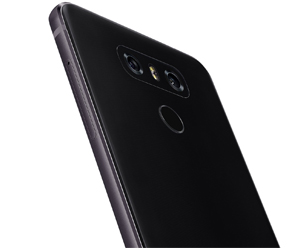 5.7" QHD Plus FullVision display with 18:9 aspect ratio
Hi-Fi Quad DAC and QuadPlay Headphones (included in the box) provide next-level audio with unsurpassed quality and clarity
Offers and ads, including personalized deals and recommendations, display on the phone's lockscreen
Wide-angle cameras: Dual 13 MP standard-angle and wide-angle rear cameras with LED flash and wide-angle 5 MP front camera with Selfie Light
Reliable design: IP68 dust and water resistance and passed 14 different military standard tests for durability (MIL-STD-810G certification)
Android 7.0, fast 4G LTE speed, Qualcomm Snapdragon 821 2.35 GHz +1.6 GHz quad-core processor, 4 GB of RAM, 128 GB of internal memory with the option to add up to 2 TB of microSD expandable memory, 3,300 mAh battery with wireless charging capabilities, and facial recognition or fingerprint sensor to instantly unlock your phone
Unlocked for freedom to choose your carrier. Compatible with AT&T, T-Mobile, and Verizon networks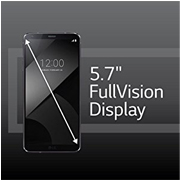 See more, hold less
The LG G6+ packs a 5.7" display in an attractive sleek phone that comfortably fits in one hand.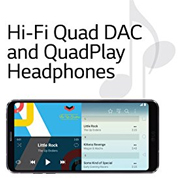 Let every detail move you
Enjoy next-level audio with unsurpassed quality and clarity.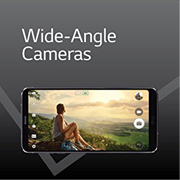 Capture the bigger picture
The wide-angle capabilities of the rear and front cameras allow you to capture photos and videos with a wider perspective—for more friends or more inclusive scenic shots.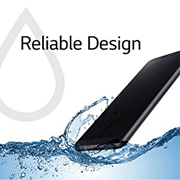 Built for the unexpected
Peace of mind for your everyday adventures, IP68* certified with dust and water resistance and MIL-STD 810G certification.**
* Tested under controlled laboratory conditions with a rating of IP68 under IEC standard 60529 (Water resistant up to 1.5 meter for 30 minutes). Do not charge the device when wet or after having been exposed to moisture.
** Passed 14 different MIL-STD 810G Tests for durability conducted by an independent laboratory in U.S. that conforms to U.S. military standards. Device may not perform as tested in all conditions. Test performed in controlled environment. Do not attempt.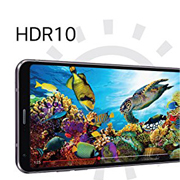 Incredible viewing experience
The 18:9 aspect ratio, QHD+ resolution, and Dolby Vision/HDR10 allows for superior picture quality and a more authentic cinematic viewing experience.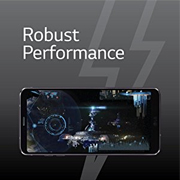 Power on…and on
A 3,300 mAh battery and Qualcomm Snapdragon 821 quad-core processor offer lasting power—plus refuel fast with Quick Charge 3.0.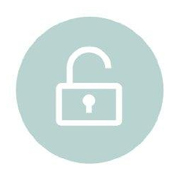 What is an unlocked phone?
An unlocked phone is a device that is not bound to any carrier or plan. It allows you to choose your phone first and your carrier second. Upon selecting a plan, simply insert the carrier's SIM card into the phone and you're ready to go. If you decide you want to change carriers down the road or want to take an international trip, it's as simple as replacing your existing SIM card with a new SIM and activating your new plan.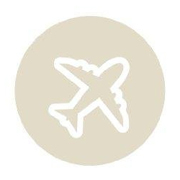 What are the benefits of an unlocked phone?
Freedom: Choose the carrier with the best service or price. If you find a better deal later, you have the ability to change to a different carrier.
Travel: Take your phone internationally and use the carrier of your choice. It's as easy as inserting an active SIM card.
Selection: Choose the phone with the features you want, whether or not your carrier sells it, and get more service options without a contract.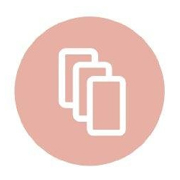 How do I set up my unlocked phone?
The first thing you'll need is a SIM card for your desired carrier. When activated, the SIM card will let your phone connect to your carrier's network. If you decide to upgrade to a newer unlocked phone in the future, you can easily remove the SIM card from your old phone and put it in your new phone—just make sure you get the right size of SIM card (nano, micro, or standard) for your phone. If you want to use your phone while traveling internationally, you can easily buy a SIM card for a carrier that operates where you're traveling. As long as it's activated, you can just swap SIM cards when you arrive at your destination.