Take your mobile gaming to the next level with the ASUS Republic of Gamers G501 notebook. Inside and out, this ultraportable is infused with ROG DNA – boasting an ultra-thin and light design, powerful Intel Core processor and NVIDIA GeForce GTX 900 series graphics, Full HD 1920x1080 visuals, USB 3.0 Type C and Thunderbolt technology, and the upgraded Hyper Cool technology. ROG G501VW is geared for battle wherever you are.
Geared for Incredible Gaming Performance
Despite its compact size, an ultraportable gaming laptop doesn't mean compromised performance. ROG G501VW holds its own in the digital battlefield, delivering unstoppable gaming performance with the latest 6th-generation Intel Core i7 processor and a NVIDIA GeForce GTX 900 series graphics card.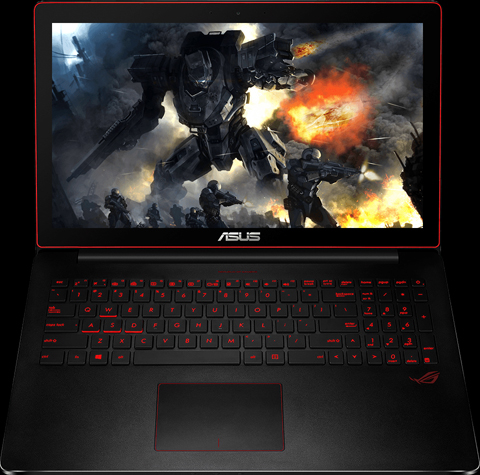 Unrivalled Intel Quad-Core Performance
ROG G501VW is powered by the latest 6th-generation quad-core 3.5GHz (Turbo frequency) Intel Core i7 processor for breathtaking levels of performance to run the latest games at their maximum settings.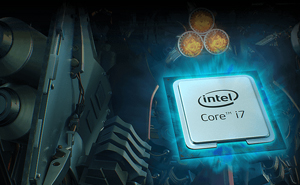 NVIDIA GeForce Graphics to Power Your Games, and Your Creativity
ROG G501VW features performance-class NVIDIA GeForce GTX 960M graphics – giving you vividly-detailed visuals where gaming worlds come alive for an unrivalled gaming experience. The powerful graphics processor also drives hardcore content-creation, opening up a world of creative possibilities, even when you're on-the-go.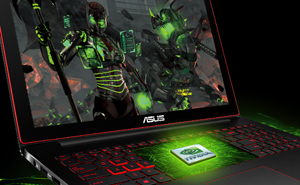 Fast, Responsive Data Performance
ROG G501VW features support for PCI Express x4 solid-state disks (SSDs) and Intel Thunderbolt technology for faster data access and transfer speeds so you're not kept waiting by long game-loading times or large file transfers.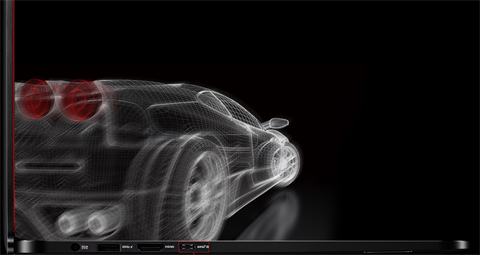 Intel Thunderbolt technology
Onboard Intel Thunderbolt technology provides a single-cable data and graphics interface with speeds of up to 40Gbit/s – eight times the bandwidth of USB 3.0.
PCI Express x4 solid state drive
ROG G501VW features support for PCI Express x4 SSDs for more than four times the responsiveness and data-transfer speeds of SATA III SSDs.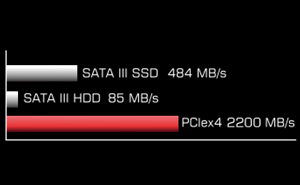 Stunning and Immersive Full HD Visuals
ROG G501VW has a 15.6-inch, 1920x1080 Full HD IPS display to give you sharp, detailed visuals and vibrant colors for an immersive viewing experience. In-plane switching technology enables the LCD panel to showcase up to 16.77 million colors and 330cd/m² brightness, giving you outstanding color reproduction and saturation to make visuals come to life.
Maximum Viewing Angles
G501's impressive in-plane switching (IPS) technology delivers wide 178-degree viewing angles for improved contrast and color consistency even when viewed from extreme positions – so surrounding friends and family can get in on the action as well.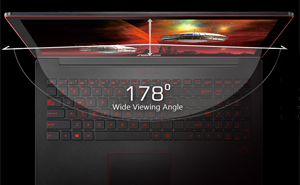 ASUS Splendid Technology
ROG G501VW features ASUS Splendid video technology to enhance color brightness, contrast and sharpness to produce deeper, richer colors. You'll enjoy stunning visuals with colors automatically optimized for games, videos or any other kind of content.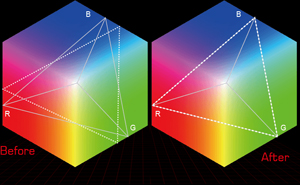 4K/UHD Video Output with Intel Thunderbolt 3 Type-C port and HDMI
Go beyond the Full HD brilliance. there's 4K/UHD video output so you can enjoy your games on an even larger scale on an HDTV or external IPS 4K display. The latest onboard Intel Thunderbolt technology gives you single-cable data and signal transmission rates of up to 40Gbits/s – twice the bandwidth of USB 3.1. ROG G501VW gives you both Intel Thunderbolt Type-C and HDMI for increased compatibility and multitasking capabilities – letting you watch TV, surf the web and chat online with friends, event while playing games.

Gaming That Sounds Just like the Real World
SonicMaster completely immerses you in high-quality in-game audio with MaxxAudio, a professional-grade processing tool. And with ROG Audio Wizard that provides preset audio modes tailored to suit different gaming genres, you have total mastery over how your games sound.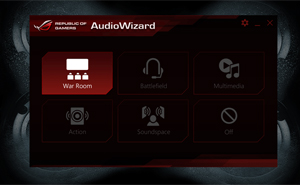 Optimized Audio with ROG AudioWizard
ROG G501VW includes the brilliant ROG AudioWizard, an intuitive tool that picks the best audio settings with just a few clicks. Choose a preset for instant-play simplicity, or tweak the sliders to create a profile that's the perfect match for whatever you're doing – gaming, relaxing to music or enjoying a pumped-up action movie.
Ultraportable Design for Truly Mobile Gaming
ROG G501VW is specially designed for gamers like you. It boasts many innovative gaming features, and its premium aluminum chassis enables an ultra-thin, lightweight design that you'll love to carry wherever you go.
Get in the Game, Wherever You Are
At just 20.6mm tall, ROG G501VW is one of the thinnest gaming laptops in its class; it's lightweight too, tipping the scales at just 2.06kg. Whether you're using G501 at an airport transit lounge, or in a coffee shop, you've just given new meaning to mobile gaming.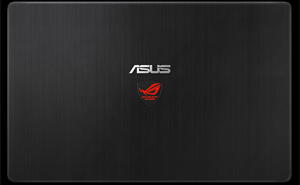 Responsive Control and Input
ROG G501VW features a scissor-switch keys with 1.6mm of key travel to give you solid, responsive keystrokes. G501 has specially-marked WASD cursor keys and a full numeric pad, and all keys are backlit to emit a red glow for gaming in dark environments. G501 gives you complete control – a definite advantage in the gaming arena.
Hyper Cool Technology Makes ROG G501VW the Coolest Gaming Notebook in Its Class
ROG G501VW features a silent and intelligent cooling system thanks to upgraded Hyper Cool technology. With dual independent fans and copper heat sinks for efficient thermal management, Hyper Cool ensures smooth and stable performance even at high loads. ROG G501VW is the coolest and quietest ultraportable gaming notebook on the market and ensures you stay cool in the heat of the battle.