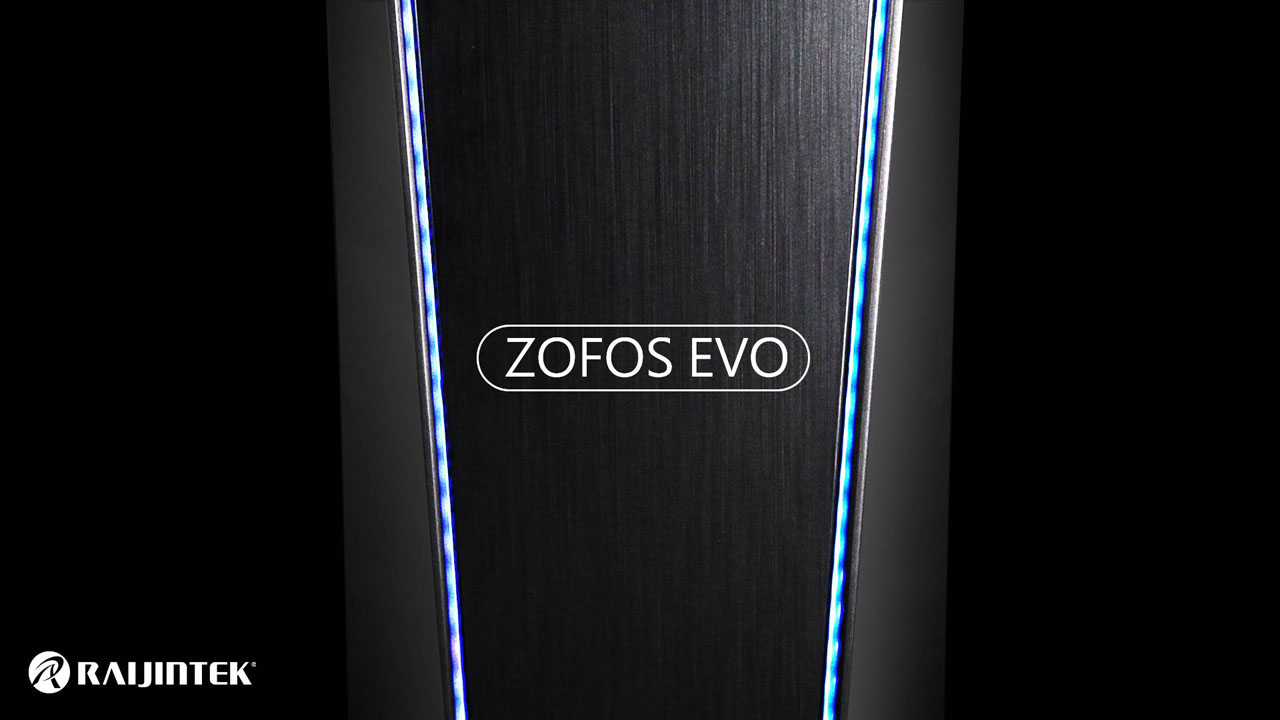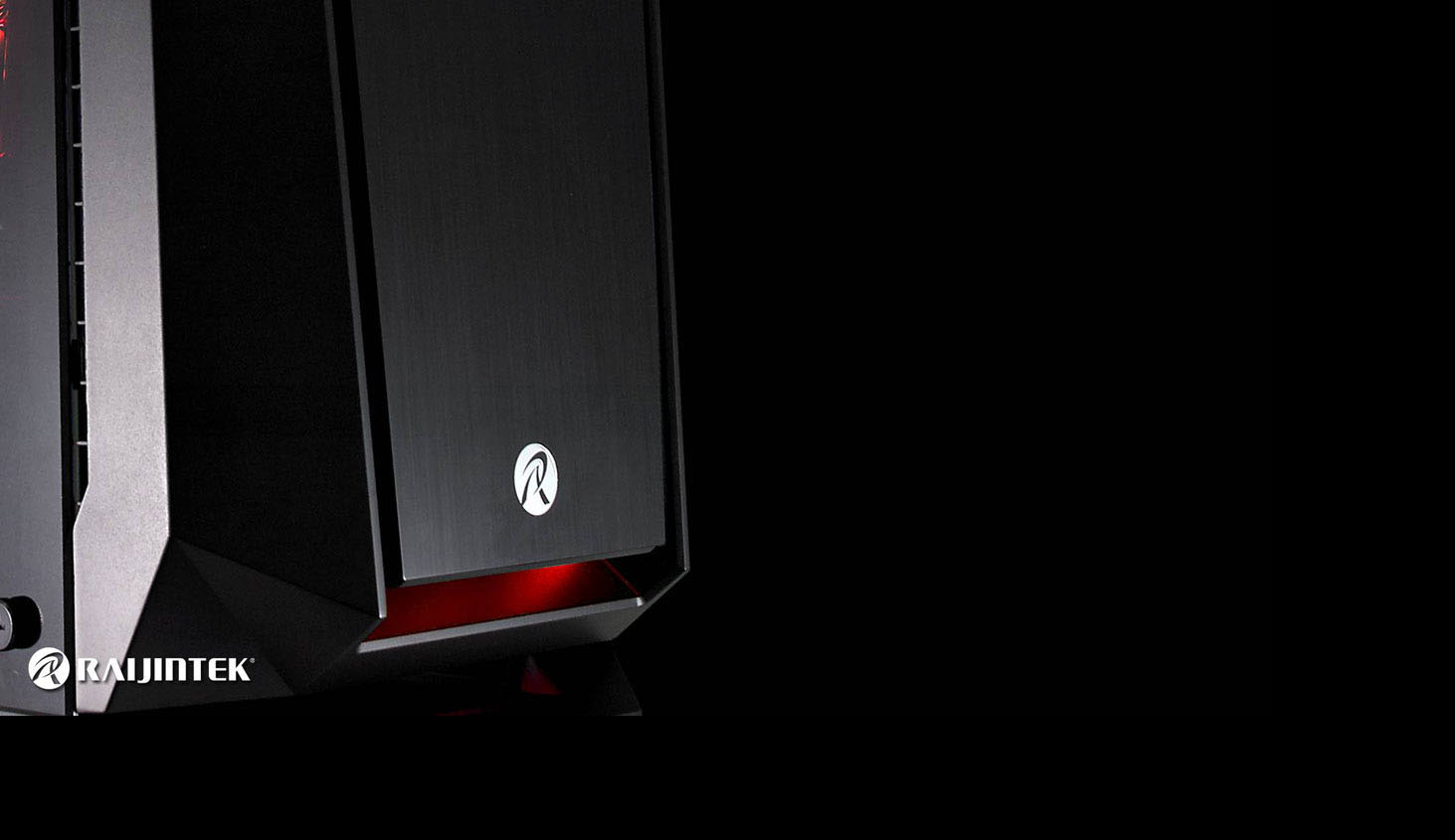 INTRODUCTION
ZOFOS EVO – Design Art in its best by RAIJINTEK – New Gaming chassis , Silent Gaming. ZOFOS EVO series, an EE-ATX chassis, is the World's first case for all RGB lights controlled synchronously by M/B, including 8port control hub and remote controller. ZOFOS EVO also Superior features include such supports to install 10* 3.5"+3*2.5"HDD or 13*2.5" HDD, Sound insulation cotton on the side/ front /top panel (Silent version), tool-free for easy installation, a max CPU cooler height up to 190mm, a max VGA length up to 430mm and 300mm ATX / EPS PSU compatibility and extreme efficient cooling and Airflow.  ZOFOS EVO supports maximum 7 fans including 3*120mm/140mm fan optional (2pcs 120mm pre-installed) at the front (240/280/360/420mm radiator of 60mm thickness), 3*120mm fan or 2*140mm fan optional on the top (240/280/360mm radiator of 60mm thickness), and 1*120mm (140mm fan option) pre-installed (RGB fan - Window version ; Black fan - Silent version) at the rear. ZOFOS EVO is a Timeless design case, and a perfect case for Enthusiasm users, Modders and  High-end Workstation machine.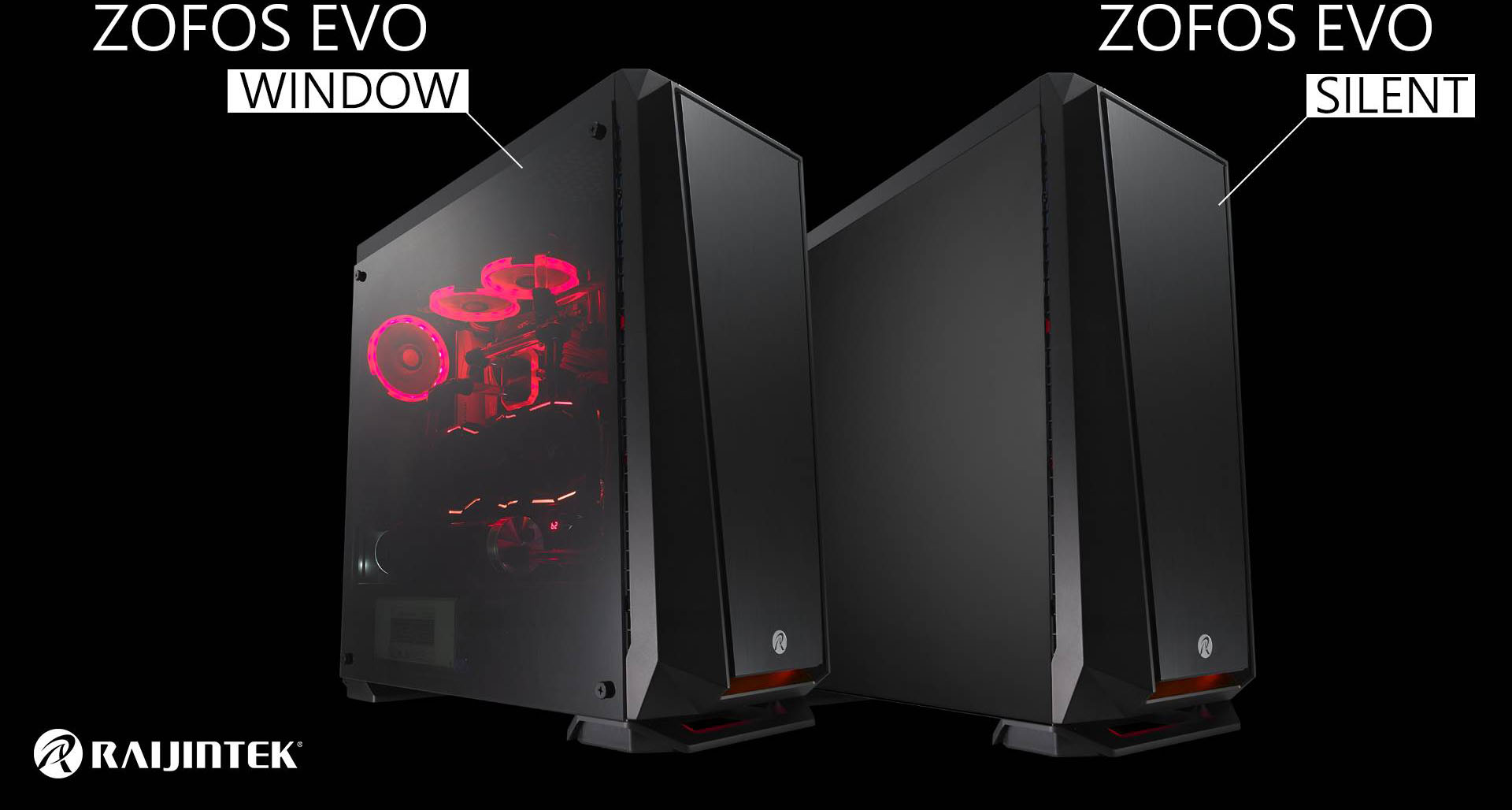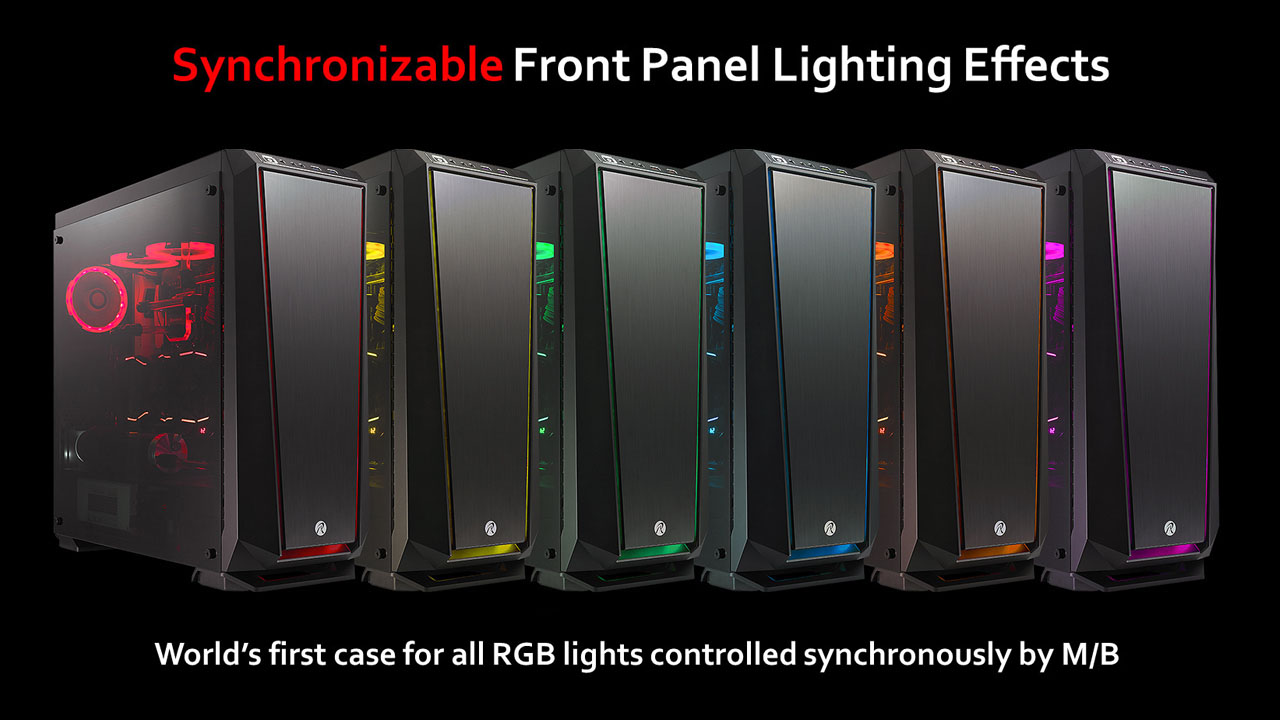 ZOFOS EVO can be outfitted with a multitude of fans – up to 7pcs 120mm fans in total
Front: 3 x 120mm or 3 x 140mm
Top: 3 x 120mm or 2 x 140mm
Rear: 1 x 120mm or 1 x 140mm
SILENT version
Front : 2 x 12025mm pre-installed
Rear: 1 x 14025mm pre-installed
WINDOW version
Front - 2 x 12025mm pre-installed
Rear - 1 x 12025mm RGB FAN pre-installed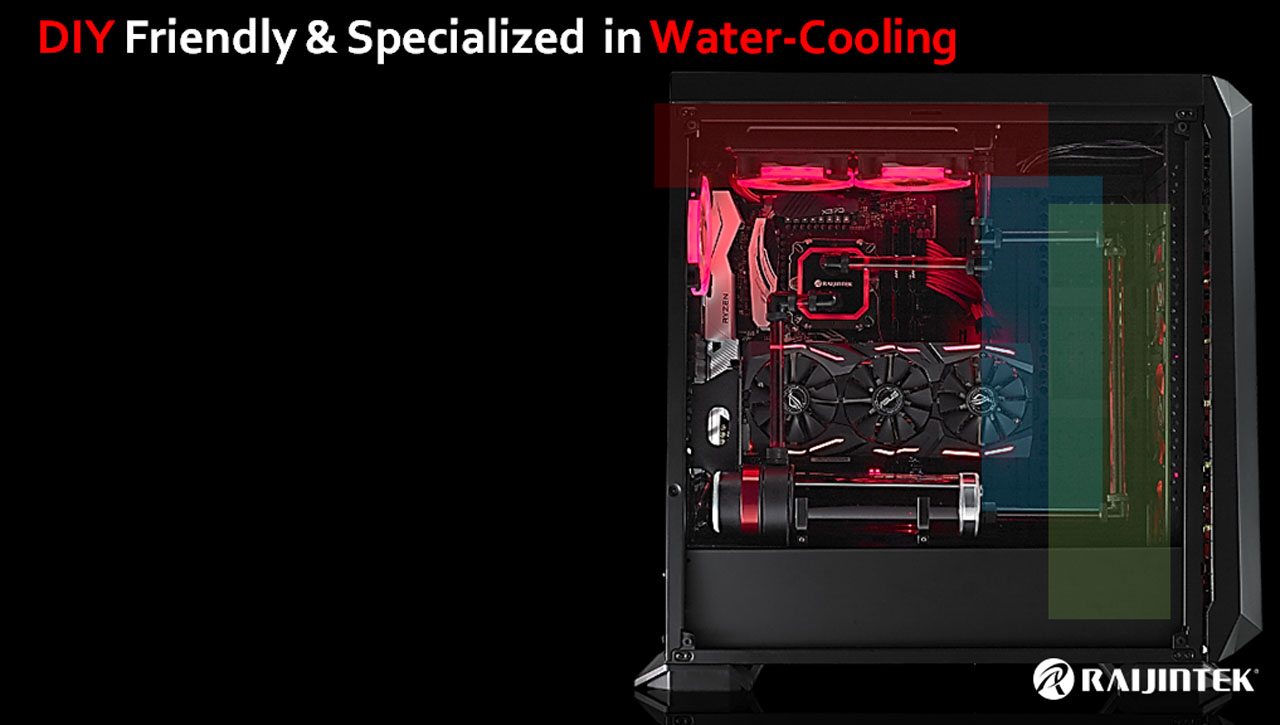 Top: 240/280/360mm radiator on (85mm clearance)
Front: 240/280/360/420mm radiator (85mm clearance)
Side: 240/360mm radiator (85mm clearance)
Supports up to EE-ATX motherboard with wide motherboard CPU cooler cutout on the motherboard tray, specially-designed motherboard standoffs, an almost completely tool-free design, getting your system up and running Easy.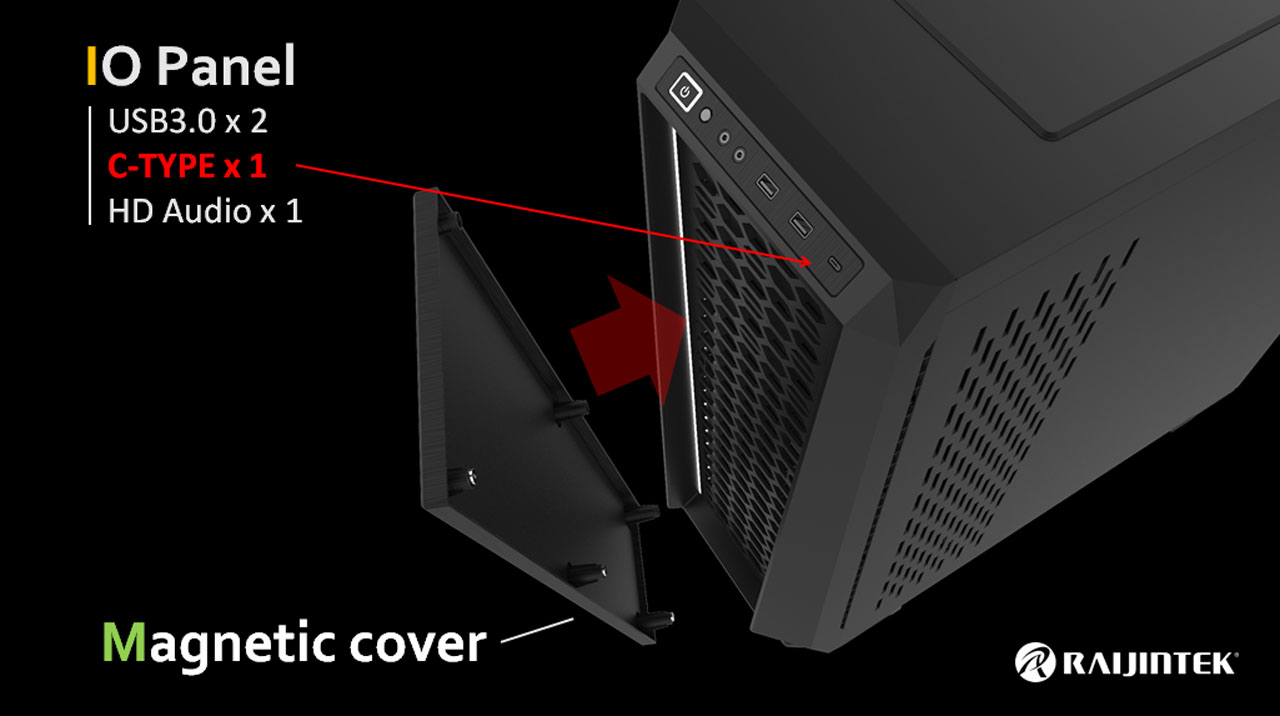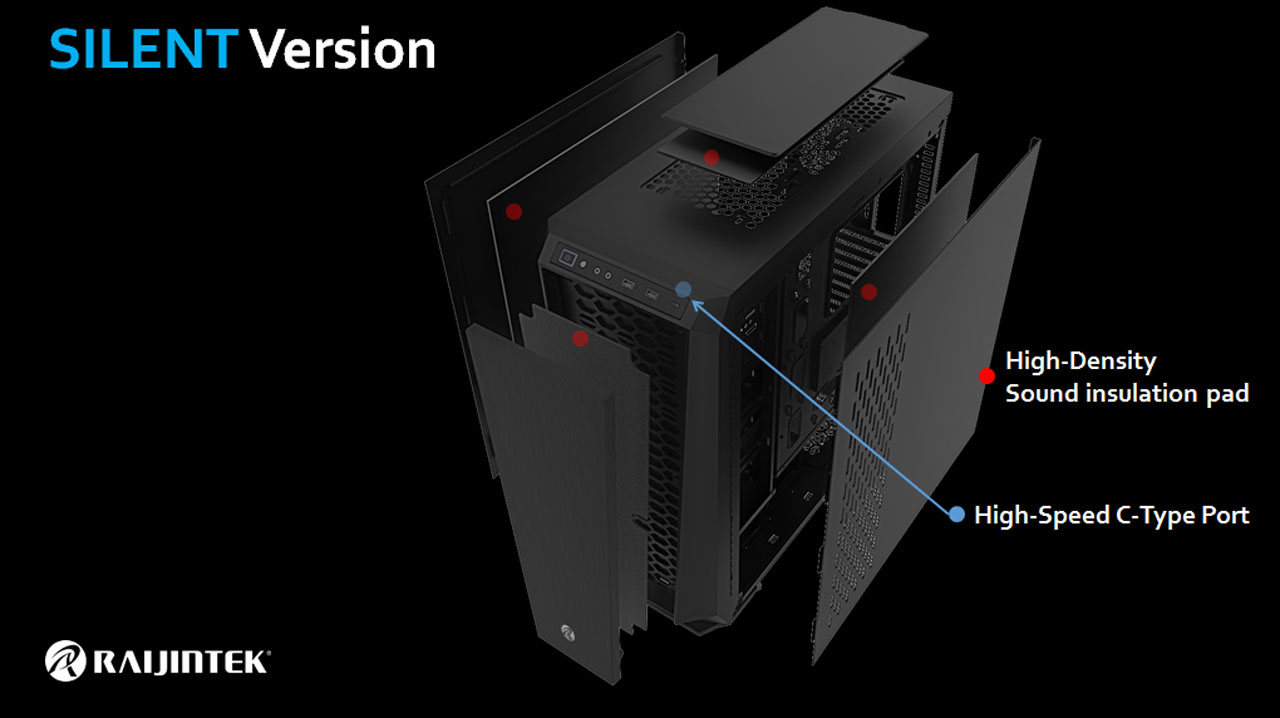 Today's demand on eXtreme powerful but silent machines is increasing. We @ Raijintek never stand still, thought and developed the brand new Sound Insulation pad's and added them as a standard for our end users. These pad's are made of cotton and protect the environment as well.
RGB and showing off your hardware is a major point in your System and Gaming manner? The Window Version of Zofos is the perfect match then. Elegant and Style combined with eXtreme Features. Don't miss it and be true to the Game!