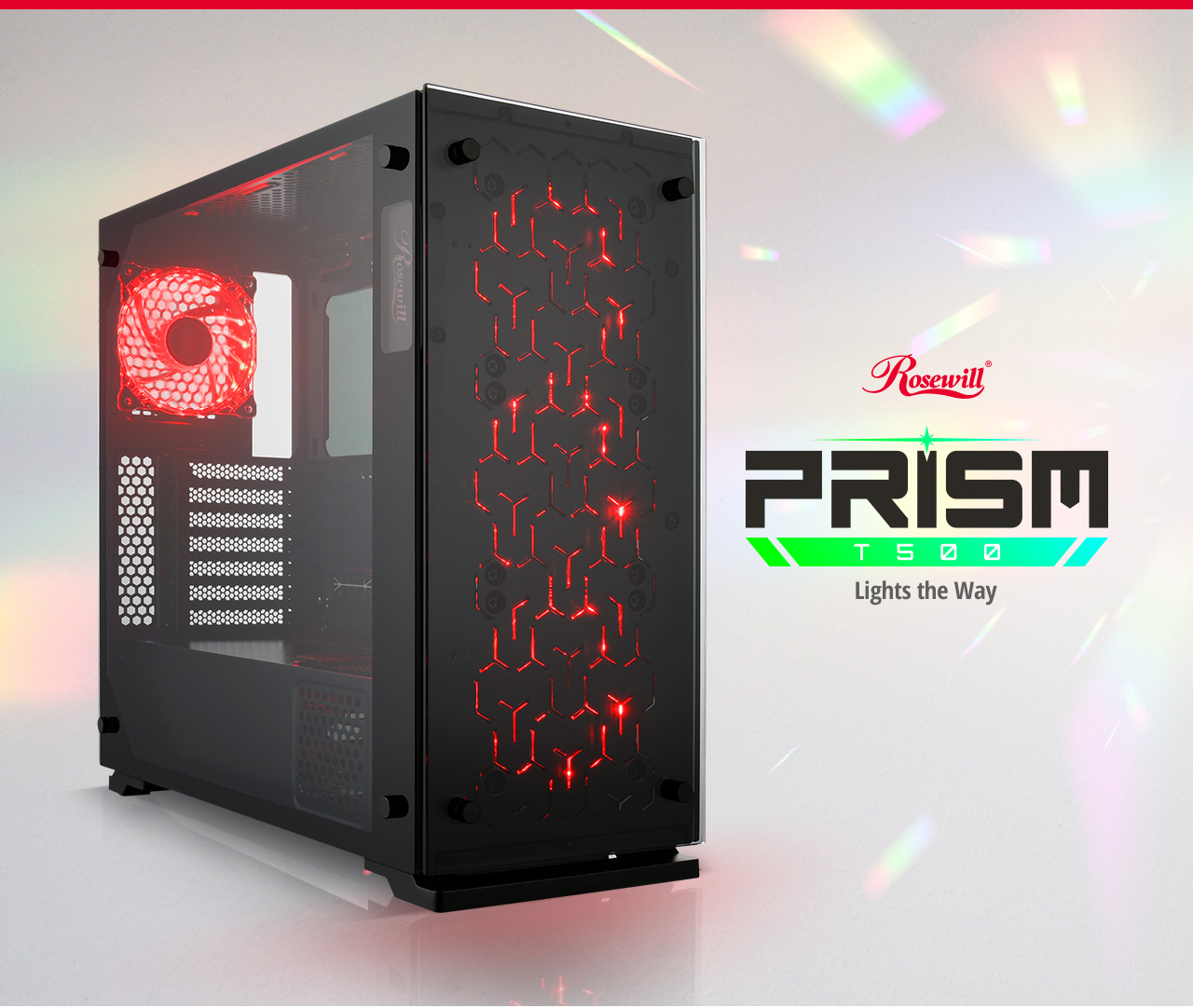 HEXAGON FRONT DESIGN
Carved multi-shape edges refract LED lights to create amazing effects. Switch between seven preset colors and two backlight modes.
TEMPERED-GLASS WINDOW
Build something spectacular and show it off through the sturdy, grey-tinted tempered-glass window.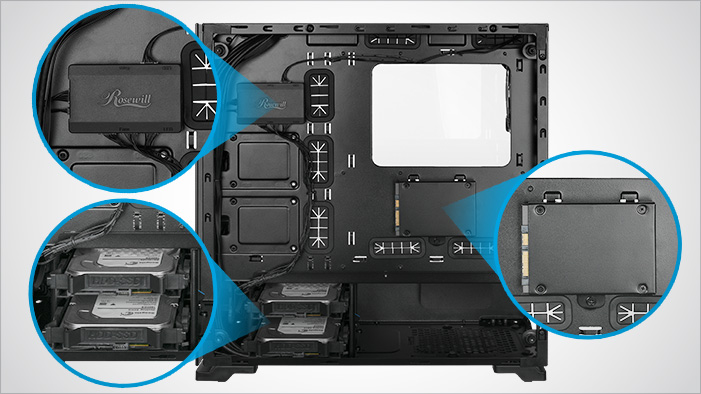 STORAGE OPTIONS
Install either two HDD or SSD drives on the drive cage plus another one in the removable drive slot.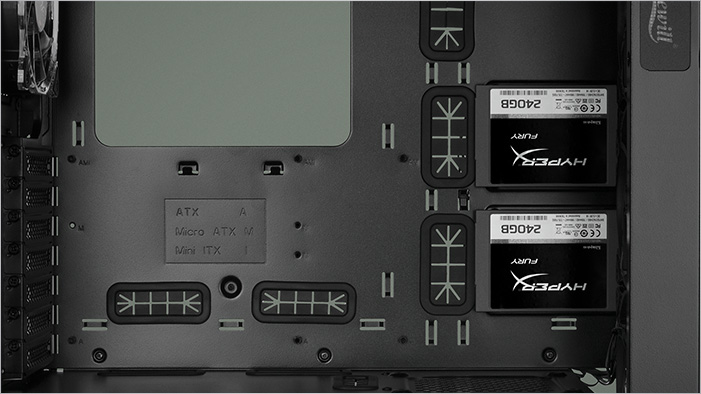 EXTRA STORAGE
Install additional SSD drives next to the front fans.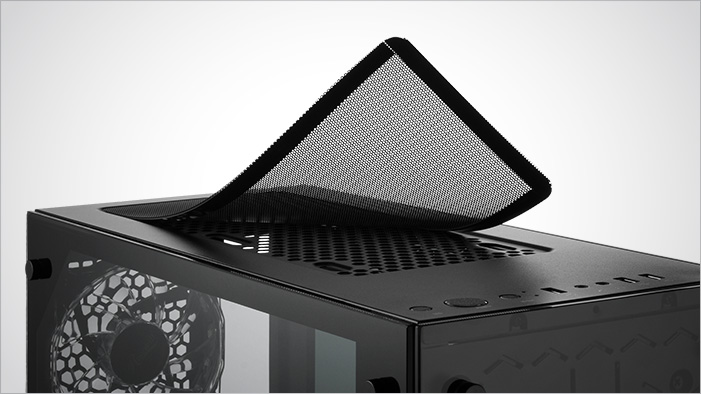 TOP DUST FILTER
Minimize particle buildup with the equipped magnetic dust filter that protectively stay in place and are removable for easy cleaning.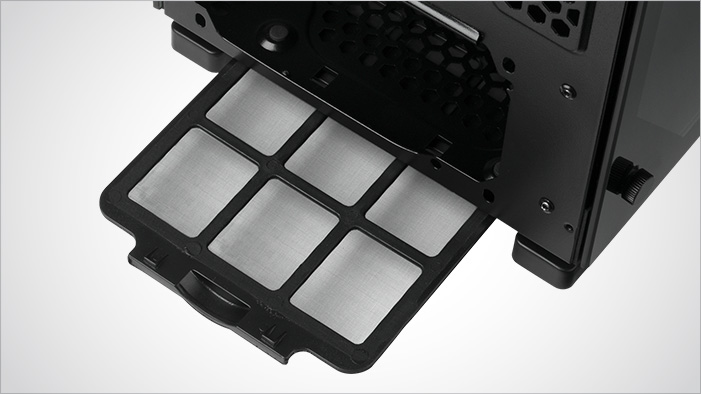 PSU DUST FILTER
Get rid of excess dust with the removable dust filter below the PSU mount.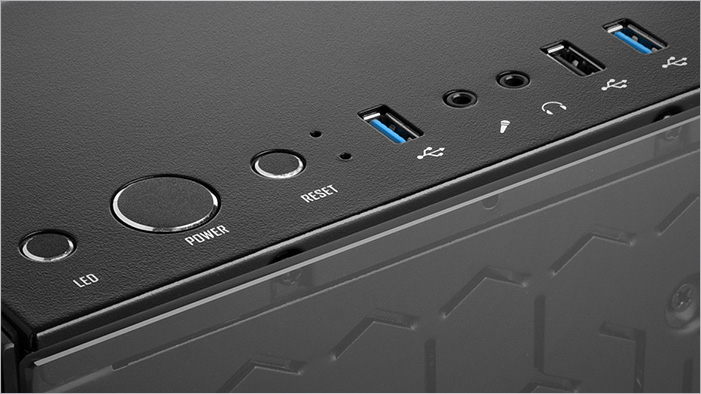 TOP I/O PANEL
The Rosewill PRISM T500 case has a convenient I/O panel with two USB 3.0 ports, one USB 2.0 port, audio and mic jacks for easily connecting various peripherals. On top of all that, users can instantly change lighting colors and effects with the LED button.