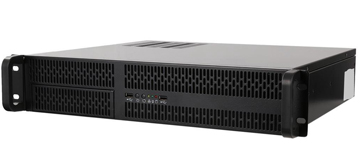 Rosewill RSV-Z2700 - 2U Metal Rack Mount Server Case
High-performance servers deserve high-performance chassis. The Rosewill RSV-Z2700 2U rackmount sever case offers a class-leading combination of hardware compatibility, expandability, superb cooling performance and convenience. So, there is no doubt that it's a great choice for discerning DIY builders.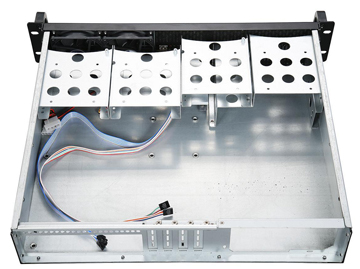 Ultimate Capacity
A spacious interior provides sufficient room to accommodate your powerful hardware, such as Micro ATX motherboards (9.6 x 9.6) and a total of five internal hard disk drives – one 5.25" HDD and four 3.5" HDDs. Plus, four expansion slots allow you to easily add multiple add-on cards to the system.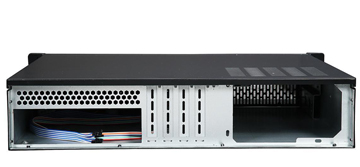 Efficient Cooling Design
Equipped with two 80mm server case fans in the front panel, the RSV-Z2700 provides voluminous airflow to keep every component cool, ensuring long-lasting reliable performance.
Ventilation Hole
With ventilation holes over the PSU mount spot, the RSV-Z2700 delivers better air-flow and heat dispatch.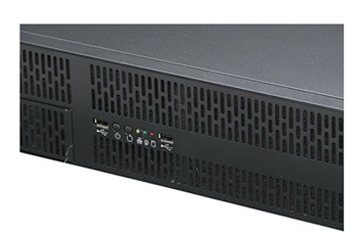 Convenient I/O Panel
Two USB 2.0 connectors on the front panel enable easy access to various USB peripheral devices.
Quality Construction
The black exterior coating with solid metal construction radiates a sober and solid feel - the same as what you expect from a high-end server system.