NEWSYNC X270FG Gaming Monitor
An enthusiast-class gaming monitor that boasts 240 Hz refresh rate, 1 ms response time (OD), and support for AMD Free Sync and NVIDIA G-Sync, so you'll have the speed to beat any fast-paced competition. Featuring Full HD resolution, 5000000:1(DCR) Contrast Ratio, and HDR capability, this 27" TN monitor brings everything on the screen to vivid life. Flicker-free and low blue light technologies enable comfortable viewing even in marathon gaming. Installation is a breeze, thanks to two HDMI 2.0 and a DisplayPort 1.2 inputs. Other features include on-screen crosshair, low-bezel design, built-in speakers, and VESA mounting holes.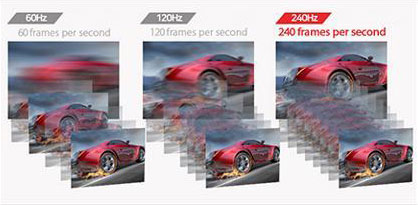 240 Hz Refresh
Standard monitor supports 60 Hz refresh rate. This monitor supports real 240 Hz refresh rate enabling smooth imagery. With 240 frames per second, you'll never miss any action in fast-paced gameplay.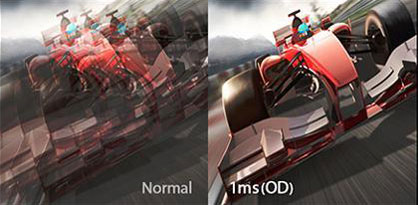 1 ms (OD) Response Time for Ultra-Fast Speed
Ultra-fast response time brings you clear screen imagery without afterimages in games, movies, and etc, where there are quick screen transitions.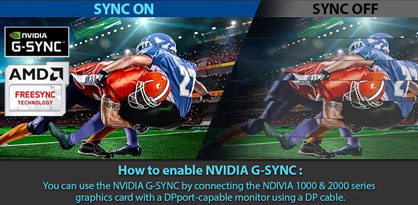 AMD FreeSync and NVIDIA G-Sync Compatible
Supports AMD FreeSync and NVIDIA G-Sync to synchronize monitor's refresh rate with graphics card's framerate, eliminating image tearing and stutter for smooth gameplay.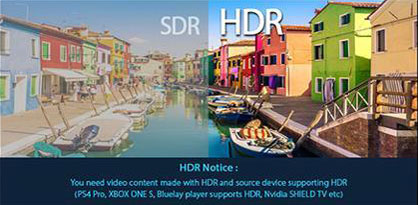 HDR Support
The colors viewed through the screen is enhanced by HDR which is able to analyze the light and shade and colors. The user will be able to view the colors as if they are looking at the real thing.
400 cd/m2 Brightness
400 cd/m2 brightness allows the objects and video details to be accurately and realistically displayed in gaming, video watching, and more.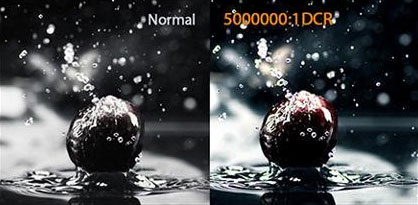 5M:1 Contrast Ratio
With 5000000:1 Dynamic Contrast Ratio, every detail in highlight areas and dark zones will appear vividly clear.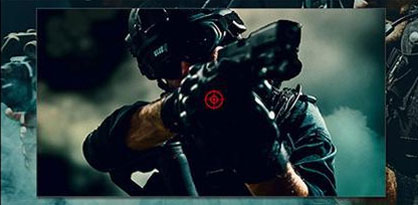 Crosshair for FPS Games
A crosshair at the center helps with aiming in FPS games.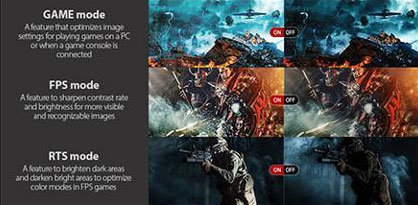 Preset Modes
Three modes—Game, FPS and RTS—adjust color, temperature, contrast, and brightness based on selected mode for optimized viewing experience.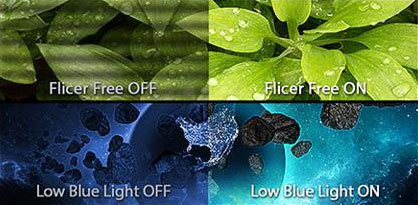 Flicker-free and Low Blue Light
Protect your eye and maximize viewing comfort with flicker-free technology that prevents monitor blinks and low blue light settings that minimizes blue light.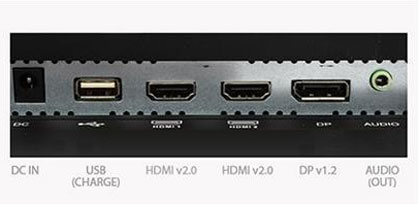 Multiple Connectivity
Comprehensive connectivity options are built in, including two HDMI 2.0, a DisplayPort 1.2, USB port, and audio out jack.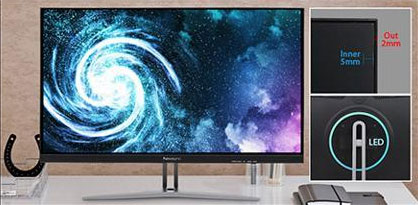 Zero Bezel Design
Ultra slim bezel design allows immersive, distraction-free viewing.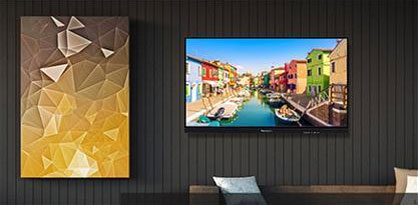 VESA Support
With 100x100mm VESA support, this monitor can be mounted on the wall or a third-party stand to save space or for full-motion adjustment.
HDR Requirement:
Input port
HDR supports on Following Input Ports.
a. HDMI 2.0, HDMI 2.0b
b. DP 1.4, DP 1.4a
Graphic Cards
HDR supports on Following Graphic Cards based on NDIVIA and AMD series.
a. NDIVIA Series- GeForce 900 series and up supports HDR.
b. AMD Series- AMD Radeon 380 and up supports HDR.
Operating System
Windows 10 or newer.
HDR Note
You need video content made with HDR and source device supporting HDR (PS4 Pro, XBOX ONE S, Blu-ray player supports HDR, Nvidia SHIELD TV etc).
About NVIDIA G-Sync and AMD FreeSync:
You can use the NVIDIA G-Sync by connecting the NDIVIA 1000 & 2000 series graphics card with a DPport-capable monitor using a DP cable.
AMD Freesync available with DP cable only. This monitor may not support Freesync 2.