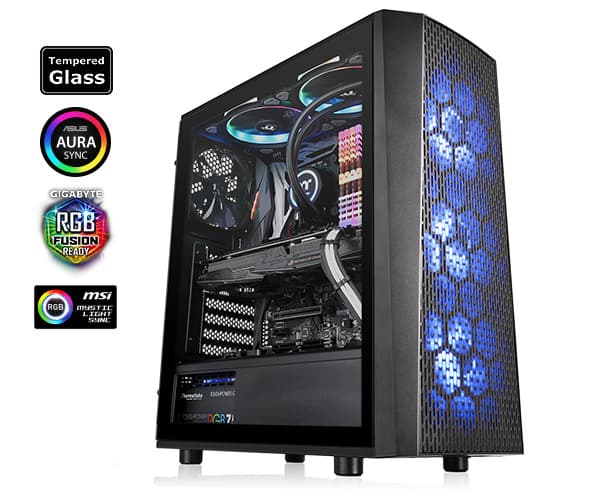 Thermaltake Versa J24
Amp Up. Light Up.
Versa J24 Mid-Tower Chassis is ready for high-end configurations with superior hardware support and excellent cooling capacity. It will never go hard on your choice of components. Effort will be minimized in your pursuit of your dream rig.
The three pre-installed 120mm ARGB fans in the front offer stunning RGB lighting. You can customize lighting either via the I/O port RGB button or compatible motherboard software. Add more RGB fans to the built-in RGB switch board, and make your rig shine more brightly. The tempered glass side panel will put your system components on brilliant display.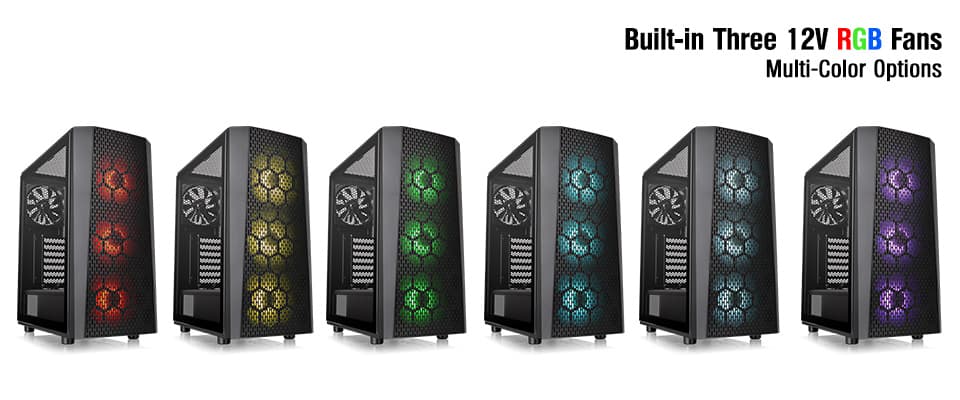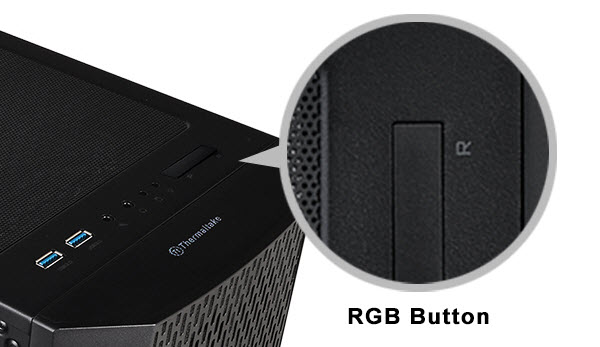 Three Built-in 120mm 12V RGB Fans
Versa J24 is preinstalled with three 120mm 12V RGB fans that can be controlled using a simple interface built into the I/O panel, which cycles through three different lighting modes and a range of different color options.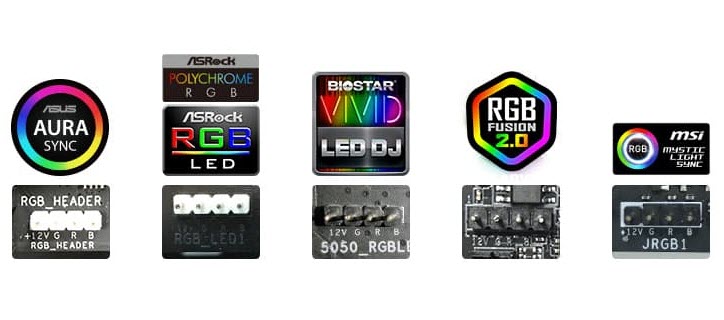 Sync with Motherboard RGB Software
Designed to synchronize with ASUS Aura Sync, GIGABYTE RGB Fusion, MSI Mystic Light Sync, ASRock RGB LED, and BIOSTAR Vivid LED DJ, the included 12V RGB front fans allow you to control the lighting modes through your motherboard software.
* Caution: the motherboard signal connector only supports 12V header.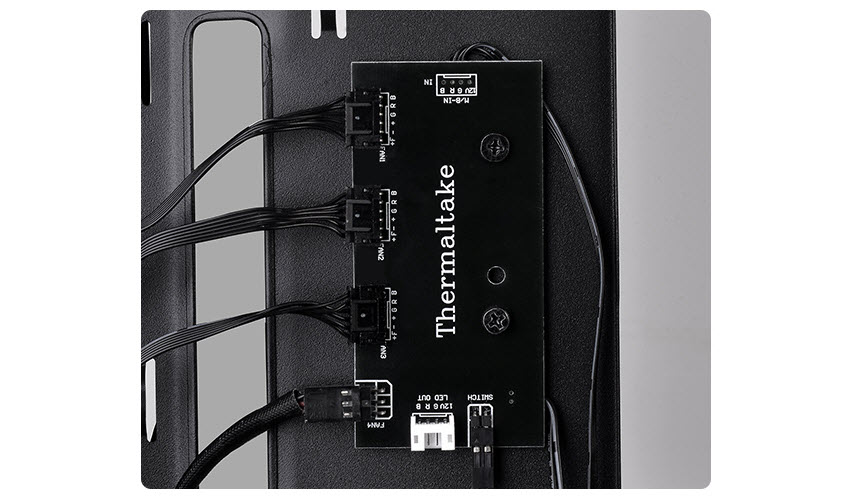 Built-in RGB Switch Board
Thanks to the built-in RGB switch board, Versa J24 is able to deliver the ultimate RGB lighting customization through the I/O port RGB button or the synchronization with ASUS Aura Sync, GIGABYTE RGB Fusion and MSI Mystic Light Sync-enabled motherboards.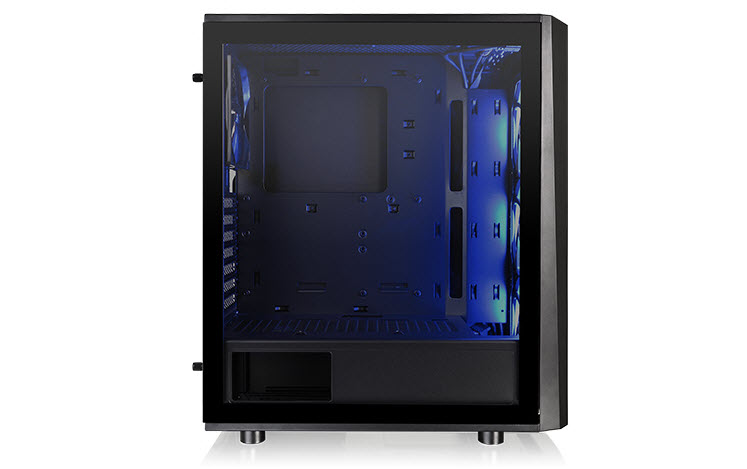 Built-in PSU Cover
With a built-in power supply cover, Versa J24 features plenty of ventilation to keep your power supply cool while also hiding away all those cables.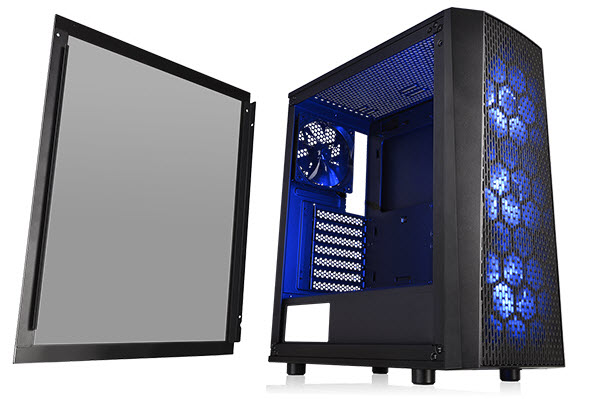 Tempered Glass Window
The left side of Versa J24 features a full length 4mm thick tempered glass panel, which is more durable and less prone to scratches and dust than acrylic panels. The tempered glass window is designed to slide into place and can be attached firmly with just two screws at the rear panel.

Tool-Free Installation
Forget fiddly drive bays and running out of space where you need it. Versa J24 features totally tool-less drive bays that are interchangeable between above and below the power supply cover, as well as behind the motherboard tray for a total of seven expansion slots (3.5" or 2.5" HDD Drive Compatible).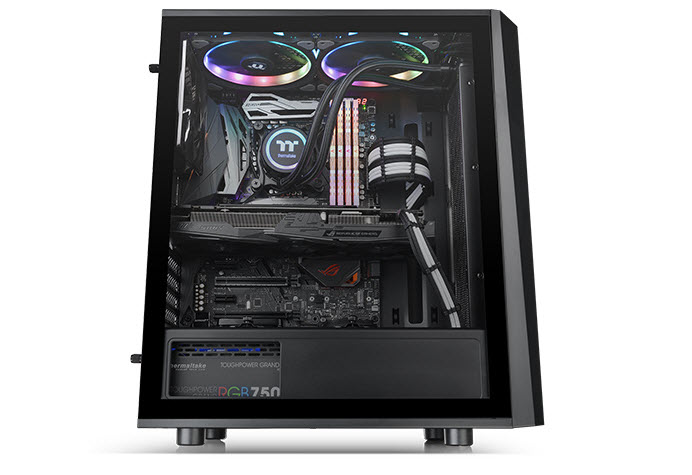 Superior Hardware Support
Don't skimp on the power—Versa J24 gives you all the space you need for high-end hardware. It can fit a tower CPU cooler with a maximum height of 160mm, a dual expansion slot VGA cards of up to 330mm in length, and a power supply with length of up to 160mm.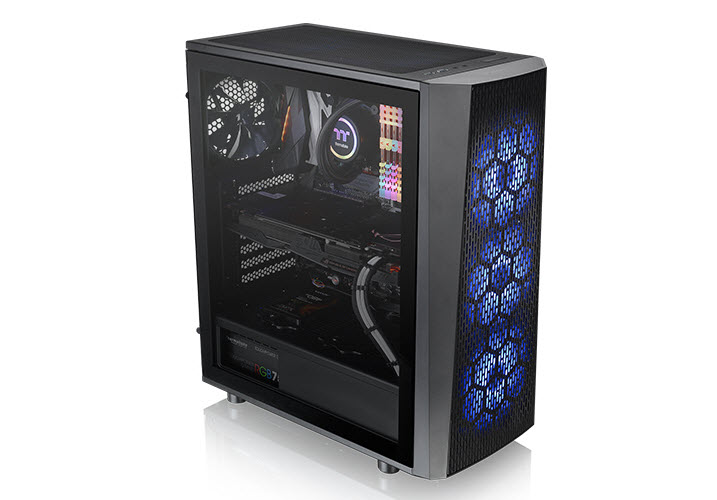 Excellent Cooling Capability
Versa J24 is designed to make the most of that mesh front panel, whether you prefer air cooling or liquid. It comes fitted with one exhaust fan at the rear and three 12V RGB fans in the front, but you can comfortably fit two more 120/140mm fans at the top.
If you prefer liquid cooling, you can fit a 360mm radiator behind the front panel and comfortably cool your internals that way.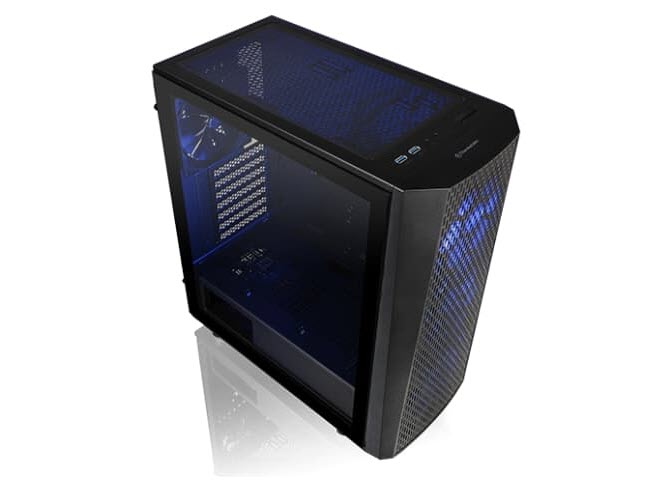 Angular, Meshed Front Panel
Versa J24 puts airflow first, offering full mesh front and top panels, as well as angular modern styling. This case is all about getting work done and looking cool while you do it.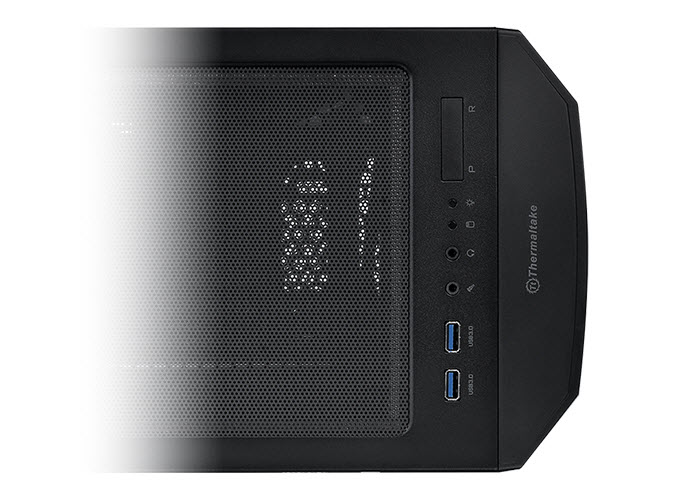 Handy I/O Ports
The top-front panel features two USB 3.0 data ports as well as audio passthrough and RGB lighting control switch.
Note:
* All pictures are for reference only.