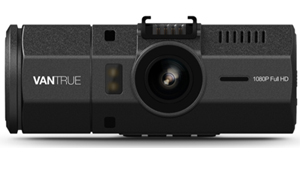 Vantrue OnDash N2 Dual Dash Cam
Two lenses offer you full protection on the road!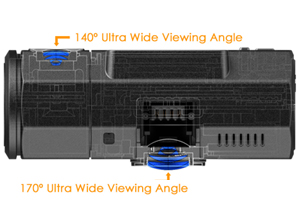 2 Lenses
The N2 is equipped with two cams and both have top class F/2.0 6 glasses lenses: front camera has a 170 degree wide angle lens and back camera has a 140 degree wide angle lens. The back camera is 80 deg. up & down rotatable, easy to adjust to the best view point.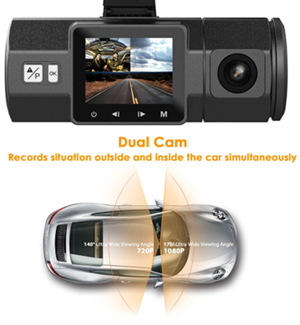 Dual HD Recording
Front camera features 1080P Full HD video recording, while the back camera is 720P HD, plus the HDR presents more details from shadows to highlights, recording your journey of day and night in excellent quality.
You could also choose only front camera recording mode.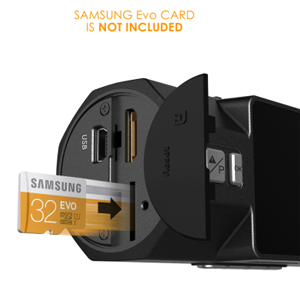 Loop Record
Auto turns on and record while car engine started. Seamless loop recording enables it to overwrite the oldest footage with the newest upon filling a card to capacity. Support up to 32GB microSD card.
Reminder: The N2 comes with no memory card. Samsung Evo 32GB card is recommended.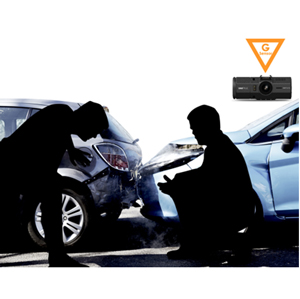 Event Protect
G-Sensor data protection automatically senses a crash and saves the video files so they are not overwritten or corrupted. Also supports manually locking videos by pressing the emergency button. All G-Sensor data will be saved in Event folder for convenient review.
Emergency Mode
G-Sensor auto locks the Evernt videos to prevent to be looped. Also supports manual lock when emergency.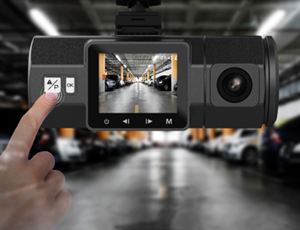 2 Parking Modes
N2's parking mode could be triggered by motion detection or time lapse.
Triggered by the Motion Detection, the camera will record when people or things come closer to your car, and stop recording when no movement detected.
Triggered by Time Lapse, the camera will keep taking photos at the set time interval and then auto edit them together to a video clip.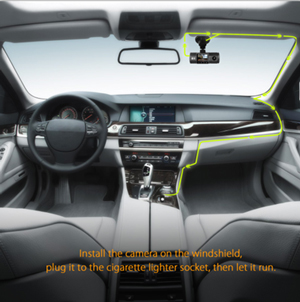 Staying Power
Strong suction cup mount sticks to the windshield firmly. USB port on the mount also makes it easier to hide wire.