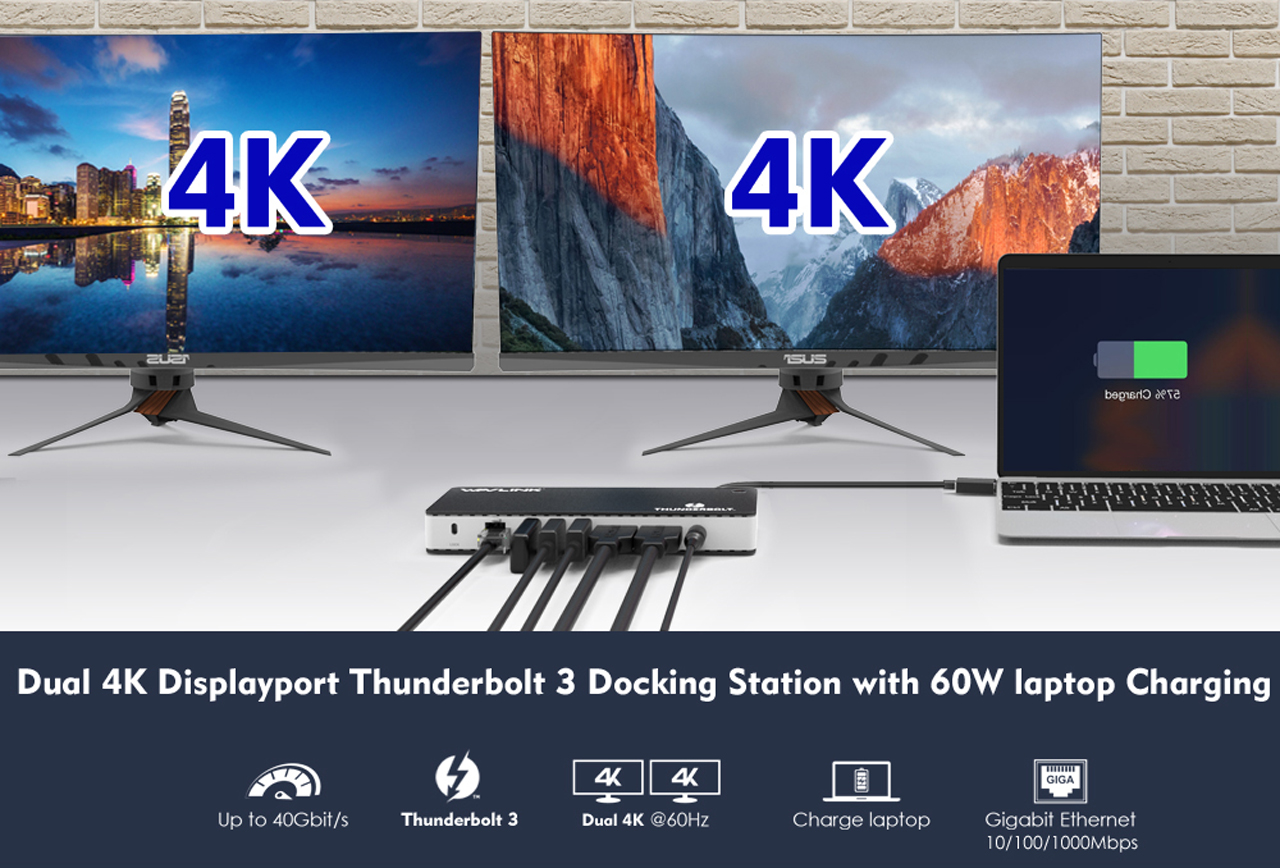 Thunderbolt 3 USB-C Docking Station offers up to 60 watts of Power Delivery with the capability of connecting two 4K@60Hz displays. USB-C computer with USB3.1 Gen.l and USB3.I Gen.2 port compatibility. More Ports, More Power-A single Thunderbolt 3 port from your laptop expands to 12 ports! Including with dual displayport 1.4 enables additional two display. Gigabit Intel Ethernet, 3.5mm stereo audio input/output. More USB downstream ports to expand more USB devices connectivity, 1 x USB-C 3.1 (lOGbps) , 2xUSB A 3.1(IOGbps). 2xUSB3.0(5Gbps] expansion. Type-C port and two USB A 3.1 Features USB 3.1 Gen. 2 (lOGbps). Which allows users to connect their ultra-fast SSD driver for incredible performance.
Thunderbolt™ 3 is a single-cable solution, delivering the fastest connection to any Thunderbolt™ 3 and Type-C based devices. At the moment, it is the fastest port available with data transfer up to 40Gbps. 8x more bandwidth than USB3.0 for video and data. Thunderbolt 3 massive 40Gbps bandwidth enables you to run your high resolution display connected through the dock at the full native performance of your system's graphics processor.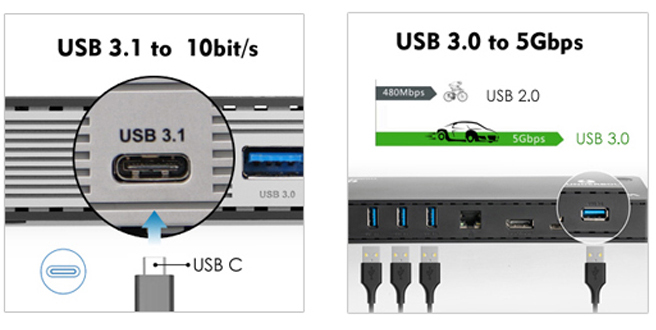 One Dock that does it all
UTD21 owns 5 USB Ports, Featuring both front and rear USB ports, the UTD21 packs a large amount of connectivity into such a compact device. USB Type C 3.1 (lOGbps) , 2 xUSB A 3.1 (lOGbps), 2 xUSB 3.0(5Gbps) expansion. Type-C port and two USB A 3.1 features USB 3.1 Gen. 2 (lOGb/s) users have a total of Five USB ports to connect multiple USB devices to their ultra slim laptops.which allows users to connect their ultra-fast SSD drives for incredible performance.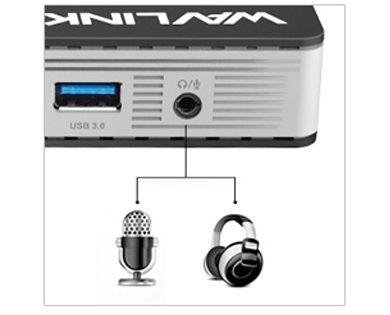 Two in One Audio Out & Mic in Port
You can insert your headset to it and enjoy beautiful music, or you can connect your microphone to it for certain purpose. A two-in-one combo audio port makes audio connection easier.
3.5mm Audio
Connect a microphone
Add an external speaker
Plug in a headset
Dual Displayport 1.4 Display
Users have the option to connect dual display 4K monitors or a single 8K or 5K monitor. Thunderbolt 3 host computer can achieve a single port video maximum output resolution at 8K (7680 x 4320) @30Hz or 5K (5120 x3200)@30Hz for professional users. Also support dual 4K resolution at 60Hz/ 30Hz output for business users, full HD at 144Hz or @ 120Hz output favorite for gaming users.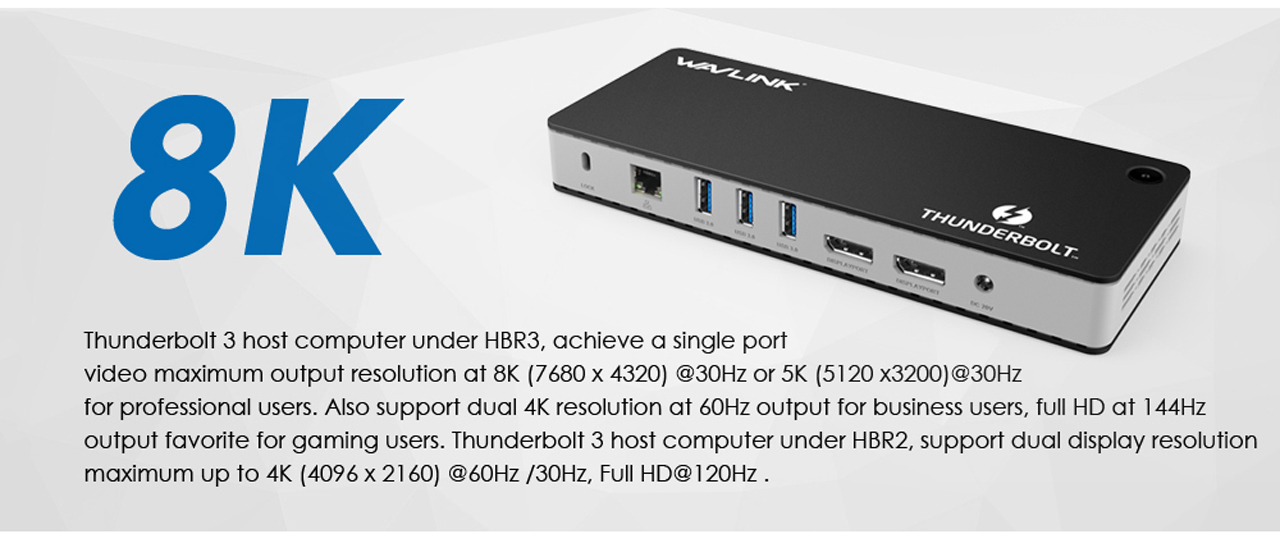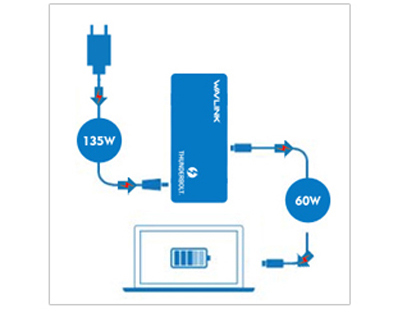 60W Host Charging
Dock provides usb-c power delivery up to 60W maximum of upstream charging to compatible Thunderbolt 3 host systems and also power to the others peripherals simultaneously with 130Watt Power Adapter.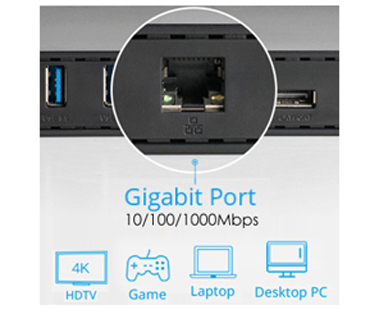 Gigabit Ethernet ports
Connect to your laptop. PC, game consoles and so on with RJ45 Gigabit Ethernet, your multitasking online experience will be amazingly improved. Theoretically speaking, it supports up to 1 gigabit/second (1000 Mbps), your multitasking online will be amazingly sped up compared to regular Ethernet port.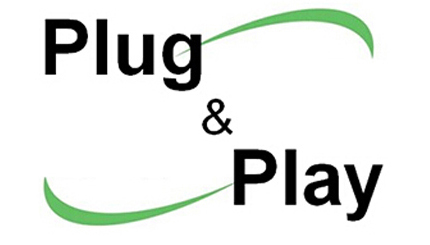 Support hot-swapping and Completely plug and play
Certified by Intel - this thunerbolt 3 to Dual Dual DisplayPort 1.4 docking station has been approved by Intel and we enjoy technology support from Intel.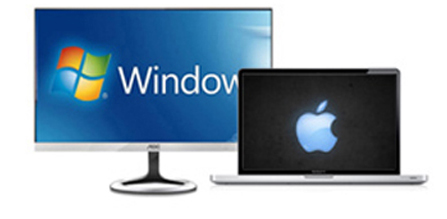 System Requirements
Compatible mac OS 10.12 or later
Compatible Windows 10 or later Chromebooks/Chrome OS are currently unsupported
Computer with Thunderbolt 3 port or USB-C Computer with Power
Delivery and Video Alternate Mode. ( host-charging and "Alt Mode" video output must be supported by host system to function. As such, dock is not compatible with legacy USB 3.0 systems.)
Compatible Thunderbolt 3 and specific Windows usb type-c, such as MacBook Pro 2016/2017/2018 & iMac 2017, Dell XPS 9350 / 9360 / 9370 / 9550 / 9560 / 9570/ Lenovo Yoga 720 13" & Carbon XI 5th Gen, most 13" HP Spectre x360 models
Attention
Some computers may only support a single video output over Thunderbolt 3 port. Please check with your computer specification. System manufacturer must have physically routed two Display Port lines to the Thunderbolt 3 port, equires updated system UEFI BIOS. Thunderbolt 3 drivers, and graphics (GPU] drivers from system manufacturer Notebook charging is limited to 60W (some computers require more) Look for the Thunderbolt logo since not all USB-C computer ports are wired with Thunderbolt 3 technology.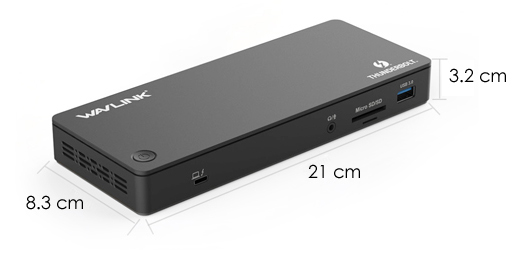 Dimensions
Height - 1.1 inches
Length - 8.7 inches
Depth - 3.2 inches
Cable Length - 27 inches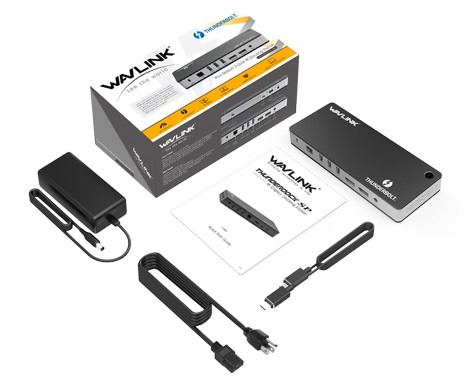 In the Box
lx Thunderbolt 3 Titan USB-C Dual 4K Docking Station
lx Thunderbolt 3 40Gbps cable 0.7 meter
lx User Manual
lx DC20V/6.5A I30W Power Adapter