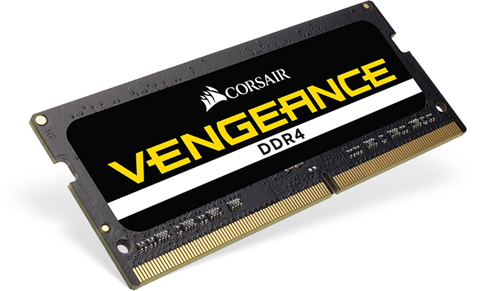 High Performance DDR4 SODIMM for Laptops and Notebooks
Corsair Vengeance Series DDR4 SODIMM memory modules are designed for high performance and reliability on the latest DDR4-based systems. They are built using specially selected ICs, rigorously tested to meet, or exceed industry standards, and validated on systems of various chipsets and makes. They're also easy to use - no configuration is required to take advantage of the higher speed – just plug it in and go.

Automatic Overclocking for Automatic Maximum Performance
Most notebook and laptop PCs will automatically select the maximum reliable overclocking settings for the best possible performance and 100% stability. In most cases, no manual configuration is necessary. Upgrading to Vengeance Series DRAM is a great way to give your system an instant speed boost.