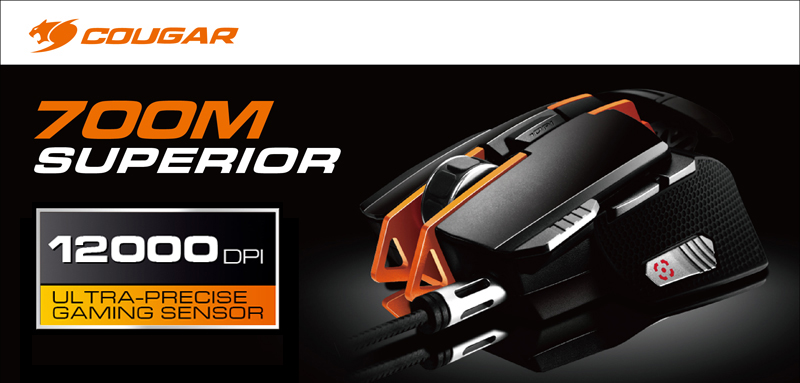 Cougar 700M Superior
The Ultimate Customizable Aluminum Framing Gaming Mouse
700M Superior is an award-winning gaming mouse for professional gamers. These features alone sweep away most competitors: up to 12,000 DPI, powerful 32-bit ARM processor with onboard storage, aluminum framing structure, and up to eight fully configurable buttons. Not to mention its customizable aluminum frame, palm rest and weight adjustment for the best ergonomics manipulative feelings. In addition, the COUGAR UIX SYSTEM, the ultimate gaming device configuration tool, allows you to configure all compatible COUGAR peripherals with a single application, integrating all of them and unleashing their full power.
Unrivaled Precision
12,000 DPI Laser Sensor
Armed with the new of laser sensor, 700M Superior has been upgraded to 12,000 DPI. 700M Superior's laser sensor is the ultimate enhancement of a respected sensor lineage as it shows in its performance. The ability to fine tune the DPI up to 12,000 DPI will allow you to enjoy its unrivaled precision in a wide range of situations and screens.

Ergonomic Unique Design: Cantilever Structure
Palm Rest Adjustment + Palm Rest Switch
700M Superior's cantilever structure not only has exclusive design, but also features ergonomic shapes to ease fatigue during long gaming sessions. With the latest unique design, gamers can choose their preferences and gaming style by adjusting the height, shape and size of palm rests.

Extremely Durable
Aluminum Framing Structure
The aluminum serves as the skeletal structure of 700M Superior, providing it with a unique combination of lightweight structure and metal durability that sets it apart from ordinary mice. It is formed from a single piece of aluminum and folded into the chassis that provides a lighter (only 110g min.), more rigid and robust gaming mouse.

Play Your Own Way
8 Fully Configurable Buttons
700M Superior's 8 fully configurable buttons allow gamers to access up to 27 different functions, including macros, shortcuts and more. The 45° Sniper Button provides gamers a high-precision shoots without unwanted cursor movement. Combining advantages of both 45° Sniper Button which optimizes efficiency, speed, and functions.

Catch up with Speed
32-bit ARM Processor / On Board Memory
700M Superior has an advanced ARM processor, which processes complicated computing in a fast way without relying on PC hardware and software drivers. The on-board memory allows you to store macros, customize key functions, and create up to 3 full configuration profiles. You can keep your configuration even if you bring your mouse to another computer.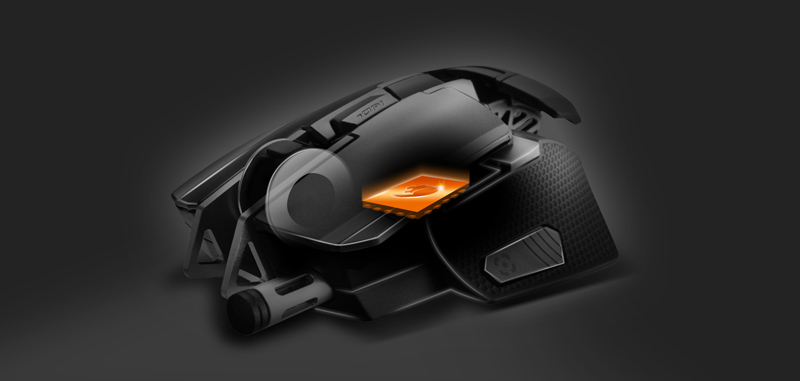 COUGAR UIX System
Bring COUGAR's Macro Arsenal with You
The COUGAR UIX™ SYSTEM is the ultimate gaming device configuration tool. This user - friendly software allows you, through an intuitive interface, to fully configure all compatible COUGAR peripherals with a single application, integrating all of them and unleashing their full power. It will also allow you to synchronize the configuration profiles of mouse and keyboard so that when one changes its profile, the other changes to the corresponding profile without need for further configuration, helping you save time. Another important feature is the ability to record and store macros for both mouse and keyboard in a "Macro Arsenal" that will allow you to use them in any compatible COUGAR keyboard or mouse without recording it again. Convenience and compatibility on a fully featured device management application.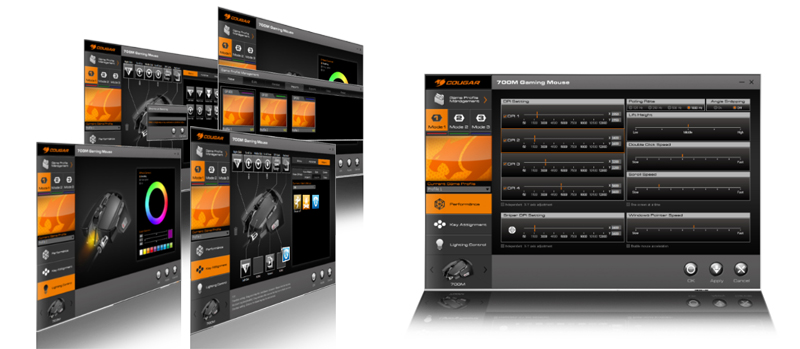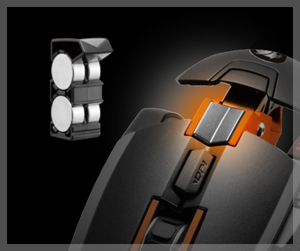 Weight Adjustment
Enhance your gaming performance with adjustable weights.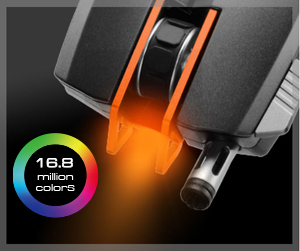 RGB Headlight
Improve the atmosphere in gaming sessions with 16.8 million colors.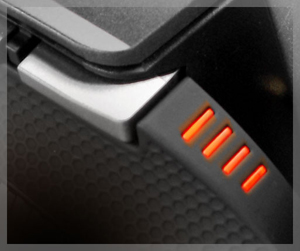 4-Stage DPI LED Display
4-Stage DPI LED allows you to know instantly the DPI level you are using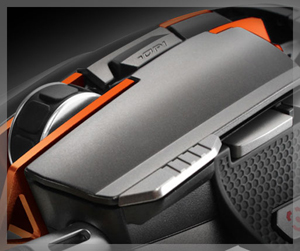 1000Hz Polling Rate / 1ms Response Time
Absolute control, amazing response time. No control lag. Only victory.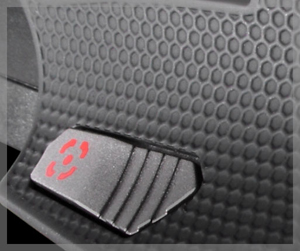 Anti-Slip Flanks
700M Superior's anti-slip flanks help you getting a more stable grip.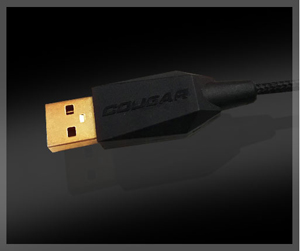 Golden-plated USB Connector and Braided Cable
Optimize durability and connectivity.