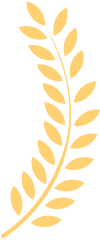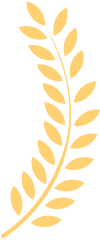 Best Sellers
In Blenders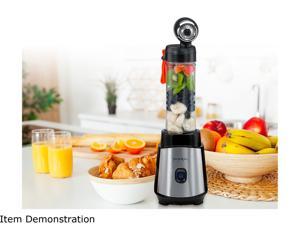 Rosewill Vacuum Single Server Blender, 300W Portable Personal Size One-Touch Blending for Anti-Oxidation Smoothies, Juices, Shakes - RHBL-18001
Type: Work Top
Features: Single Button One-Touch Control with LED Power Indicator Light Includes 1 x 20 oz. Vacuum Cup, 1 x Vacuum Blender Body Dishwasher Safe & BPA-Free Impact Resistant Tritan Vacuum Blender Bottle Cup 4-Fin Stainless Steel Blades Ideal for Fruits, Vegetables and Ice Blocks Reduce Loss of Nutrition, Vitamin C, Polyphenol Antioxidants and Slow the Aging Process Jet Engine Vacuum Technology Vacuum Pumps 20 oz. Cup from -50 to -60 kPa within 60 seconds Compact Design for Single Servings Anti-Slip Feet / Multi-Safety Features Safe and Easy to Use Low Voltage Power Supply; USB Plug Compatible with Various Power Banks and Conversion Plugs
Power: 300 Watts
Electrical Requirements: 120 V / 60 Hz
Model #: RHBL-18001
Item #: 9SIA6ZPC8M8495
Return Policy: View Return Policy
"Simple one button. Handy."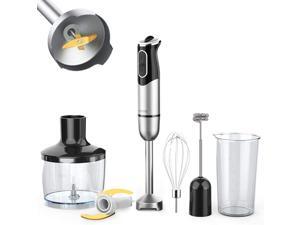 KOIOS 800W Immersion Hand Blender, Multifunctional 5-in-1 Low Noise Stick Mixer, 9-Speed, Stainless Steel, Titanium Plated, 600ml Mixing Beaker, 800ml Chopper, Egg Whisk and Milk Frother
Type: Handheld
Features: 304 STAINLESS STEEL TITANIUM PLATED BLADE The blade is made of 304 stainless steel and is coated with titanium platingultra-hard blades greatly enhance the mixing effect and service life, which can make the ingredients more delicate.The blade is welded together with the device, 100% non-falling off.A stainless steel housing over the blade prevents splashing and keeps the kitchen spotless. Be careful while making hot soups. This hand blender is not intended for use by children. Blades are sharp. The motor is not dishwasher safe. Do not press continuously "Power" or "Turbo" button longer than 1 minute. Be sure the food is cut into small pieces before putting into the work bowl. STICK BLENDER Use the KOIOS stick blender to re-blend separated nut or peanut butters back into a smooth, spreadable consistency. Perfect for stirring vegetables,...
Model #: HA0743
Item #: 9SIAWMZDVZ6869
Return Policy: View Return Policy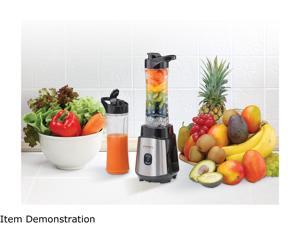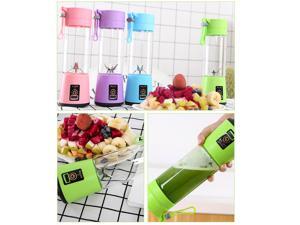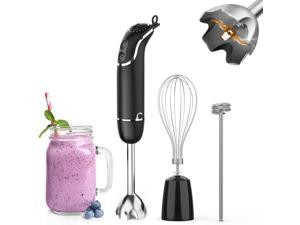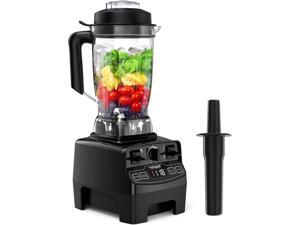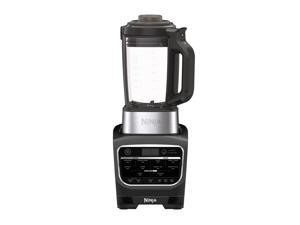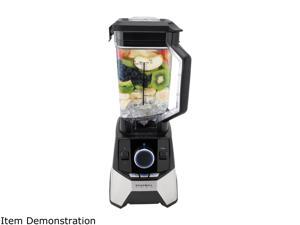 Rosewill Professional Blender, Industrial Power High Speed Commercial Blender, Quiet 1400W 33000 RPM Motor - RHPB-18001
Type: Work Top
Features: Jar Size: 2 Liters (68 ounces / 8.5 cups) Cord Length: 39.37" Motor: 33000 RPM Low Noise Level: Less than 85 dB 8-Minute Auto Shut-Off Safety Feature Hall Effect Sensor Technology Maintains Blender Speed, Performance and Stability, Even at Full Jar Capacity BPA Free Jar Stainless Steel Chopping Blade, Body and Jar Base Includes Whisk Bar 3 Pre-Programmed Settings: Smoothie / Ice / Sauce Sci-Fi, Sleek Design with Blue LED
Power: 1400W
Electrical Requirements: 120 V
Model #: RHPB-18001
Item #: N82E16896268133
Return Policy: Standard Return Policy
$159.99

 
$87.99 

–

Save:

45%

Free Shipping
"awesome product that the best blender i like that"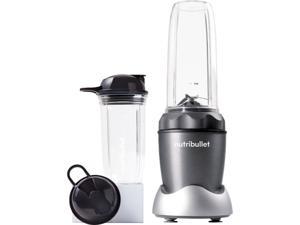 NutriBullet Pro 1000W 7-Piece Set Single Serve Blender, Gray NB50100C
Type: Work Top
Features: Meet the NutriBullet Pro 1000, our new compact powerhouse blender. With new, ergonomically redesigned blades and cups and a powerful 1000-Watt motor, creating silky-smooth superfood smoothies has never been easier. Includes: 1000-watt motor base, easy-twist extractor blade, 32 oz cup, 24 oz cup, 2 to-go lids, recipe book.
Power: 1000 Watts
Model #: NB50100C
Item #: N82E16896047004
Return Policy: Standard Return Policy
$99.99

 
$79.99 

–

Save:

20%

Free Shipping